Marky's MLB Forecast: Phillies-Red Sox Total on the Move, But Not Because of Weather
Credit:
Noah K. Murray-USA TODAY Sports. Pictured: Red Sox lefty David Price
All nine games have a Weather Rating between 38 and 56.
Just one game — Miami at Atlanta — has a legitimate chance of rain.
The Phillies-Red Sox over/under looks like it'll move from 9 to 8.5 soon, but that's more because of heavy action on the under than weather.
Today's weather is not the most exciting I've ever seen. In fact, I would call it a snoozefest.
I guess my job today is a bit simple, but I'd honestly prefer some more excitement. A little fun. All work and no play makes Marky a dull boy.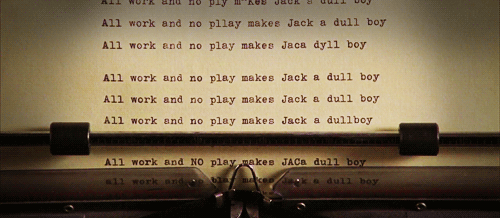 Our Weather Rating distills the hitter-friendliness for a particular game into one number. It is a proprietary Fantasy Labs model and shown on a scale of 0 to 100. The Weather Rating does not account for potential rainouts; rather, it simply examines all relevant atmospheric conditions (temperature, altitude, wind speed, humidity, and so on) to determine how batted-ball distance will be impacted.
Highest Weather Ratings
Brewers at Dodgers: 56
Marlins at Braves: 56
Giants at Padres: 52
There is not really any "hot" weather this evening, which is keeping the Weather Ratings on the low side. These three games are the only ones that are above average — and just barely.
---
>> Sign up for The Action Network's daily newsletter to get the smartest conversation delivered into your inbox each morning.
---
The total in LA has dropped from 8 to 7.5, making it the second-lowest of the night behind Houston and Seattle's 7. On a side note, the Weather Rating in Seattle is 49. This would be the highest rating at a Safeco Field night game this year that didn't involve a closed roof.
In Atlanta, which holds the night's highest chance of rain, the total has gone from 8.5 to 9. This stemmed from a steam move last night.
Lowest Weather Ratings
Indians at Twins: 38
Blue Jays at Athletics: 38
Phillies at Red Sox: 39
The highs aren't very high, and the lows aren't very low. I told you it was uneventful.
Interestingly enough, the total in Minnesota has gone from 9.5 to 10, making it the highest of the night. Bets are split about 60/40 in favor of the over, which is pretty commonplace,  but the over is getting nearly 90% of the cash, which helps explain the move.
---
>> Download The Action Network App to get real-time MLB odds, track your bets and follow all of our experts' picks.
---
Most folks seem to be pretty surprised at the total of 9 in Boston, where David Price will be facing off against Aaron Nola. With two big names on the hill and a low Weather Rating, nearly 70% of bets are on the under. With heavy juice now on the under, we could see a move to 8.5 soon.
Rain
The beginning of last week was a handful, but this slate doesn't look too troubling in terms of rain.
Marlins at Braves: Essentially every game in Atlanta this time of year has a shot at storms. Right now, it's looking like the highest chance for rain is between 7 and 8 p.m. The game starts at 7:30…
There's also an outside shot at a shower or storm in St. Louis, where the Cards will be hosting the Rockies.