BlackJack's Friday Plays: Why I'm Betting Tonight's Cubs-Reds Matchup
Credit:
Jim Young-USA TODAY Sports Pictured: Chicago Cubs left fielder Kyle Schwarber celebrates
There are some interesting matchups today baby. Lots of stuff out there that I've got my eye on. Lots of things that have my interest. Lots of wins for us to seize. And seize them we shall. We are on a quest, a never-ending quest. Much like the Man of La Mancha himself, Don Quixote.
We are on a journey that we must see through no matter the difficulties. In fact, none other than the King himself, said it best in song:
To right the un-rightable wrong
To be better far than you are
To try when your arms are too weary
To reach the unreachable star

This is my quest, to follow that star
No matter how hopeless
No matter how far
To fight for the right
Without question or pause
To be willing to march into hell
For a heavenly cause
Our quest, our star, is the wins we so desire. So let us march forth and pursue them with the passion and drive they deserve.
WINNERS:
Arizona Diamondbacks (-124) at Pittsburgh Pirates
7:05 p.m. ET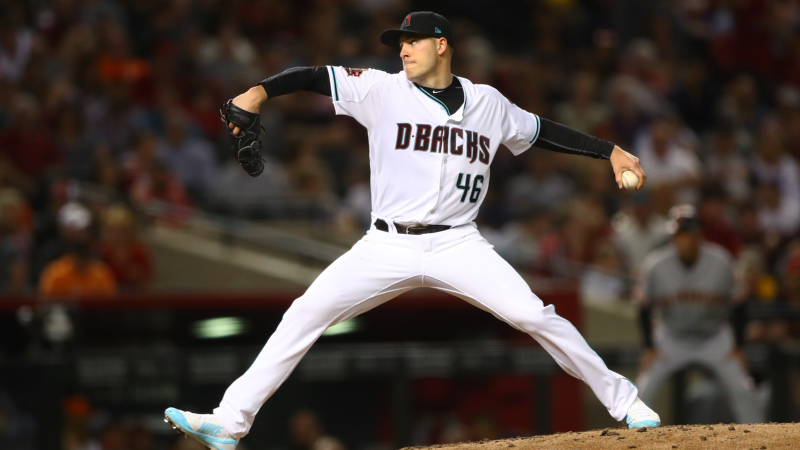 Credit: Mark J. Rebilas-USA TODAY Sports
The Diamondbacks had their struggles with their lineup earlier in the year, but seem to have rebounded quite nicely,. The pitching has been there from the start, particularly with Patrick Corbin (pictured above). He's been a reliable lefty all season and I think he takes care of business here against an inconsistent and undependable Ivan Nova of the Pirates. I'll take the visitors at the short price.
THE PICK: Diamondbacks (-124)
Seattle Mariners at Boston Red Sox (-133)

7:10 p.m. ET

Credit: David Butler II-USA TODAY Sports. Pictured: Boston Red Sox pitcher Steven Wright
Friends, sometimes in life things are not complicated. Sometimes it comes down to a very simple matter of trust. I could try to break this down, but it wouldn't be as good or as thorough as Paul Lo Duca already has. Very simply, I trust Paul Lo Duca on this one.
THE PICK: Over 9
Chicago Cubs (-143) at Cincinnati Reds
7:10 p.m. ET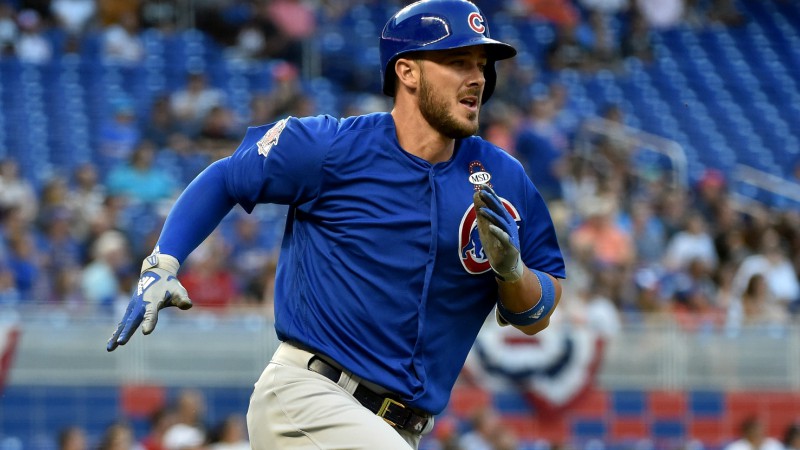 Credit: USA Today Sports. Pictured: Cubs third baseman Kris Bryant
The Reds are coming into this game pretty hot (7-3 in their last 10 games). The Cubs are still the better team, top to bottom. Also, tonight's starter, Jose Quintana, easily handled Cincinnati the last time they faced each other back in May, going seven innings and giving up only one hit. Meanwhile Reds starter, Luis Castillo, has the ignominious honor of having surrendered more home runs than any other starter in the NL. I'm taking Quintana and the road team.
THE PICK: Cubs -143
Let's start the weekend with a bang, baby. TCB time!