Jason Heyward, Recurring Mooser, Ruins Under Bets in Extras
Credit:
Benny Sieu-USA TODAY Sports. Chicago Cubs right fielder Jason Heyward (22) hits a two-run double in the eleventh inning against the Milwaukee Brewers at Miller Park.
The Highlights
The Brewers and Cubs needed extra frames as the score was tied 2-2 after nine innings.
With the total set at 8, the 67% of bettors on the under appeared safe.
The Cubs would score five times in the 11th to cash the over.
---
The clock was just about to strike midnight on the East coast. With the score deadlocked at two and the game headed to extra innings, there was no telling just how long the Cubs-Brewers game could go. In fact, if you were holding a total ticket, you probably hit the sack, as the under was all but a lock.
That under wasn't just any old under, either. With the line set at 8, the under looked particularly attractive to the public for whatever reason, as it got 67% of bets. That's damn high for an under in any sport. In the 967 games this season through Sunday, just 12 had at least 67% of bets on the under.
The public was right in a way…the pitchers came out to play and the bats sat dormant on shoulders for most of the evening. With Milwaukee up 2-1 in the 8th, Jason Heyward came to bat against Josh Hader, perhaps the best reliever in the MLB this season. Probably a bad spot for Heyward considering his .645 career OPS vs. lefties. Take your lefty-on-lefty stats and shove 'em, said Heyward, as he singled in Ben Zobrist to tie the the game and eventually force extras.
The very same Jason Heyward who pulled a walk-off grand-slam moose out of his keester no more than a week ago.
The score remained tied until the 11th, when Anthony Rizzo knocked a dong into the stands to give the Cubs a 3-2 lead — still two runs in hand for under bettors and three for a push.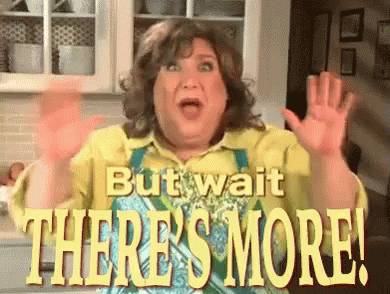 The Cubs made two straight outs following Rizzo's homer, but that's when the fun began! Matt Albers proceded to walk Javy Baez, hit Addison Russell with a pitch, and allow two straight singles, making the score 5-2. The under bettors still watching were certainly frazzled, but with southpaw Boone Logan to the rescue, old friend Jason Heyward hardly stood a chance, right? I mean, we're talking about a guy with a career .645 OPS vs. lefties…
"Take your lefty-on-lefty stats and shove 'em," Heyward could be heard screaming as he whizzed around the bases. Maybe that $184 million contract isn't so bad after all…
Nah, just kidding.