No Hits, No Win, No Fun for Cardinals Bettors: Poncedeleon's Dazzling Debut Goes to Waste
Credit:
David Kohl-USA TODAY Sports. St. Louis Cardinals starting pitcher Daniel Poncedeleon throws against the Cincinnati Reds during the first inning at Great American Ball Park.
Daniel Poncedeleon threw seven no-hit innings in his MLB debut against the Reds.
With just a 1-0 lead, Cardinals closer Bud Norris allowed a two-out walk-off single to the light-hitting Dilson Herrera.
I came into work today and noticed a last name that was not entirely fitting on my odds page: D. PONCEDELE…
Come again?
Turns out it was Daniel Poncedeleon. Admittedly, I'd never heard of the fella. Seemingly named after the Spanish explorer or potentially the fictional Seinfeld flick "Ponce de Leon" that made George cry, Poncedeleon (no spaces) made his MLB debut in Cincinnati on Monday.
And ohhhh boy, what a debut it was.
---
>> Sign up for The Action Network's daily newsletter to get the smartest conversation delivered into your inbox each morning.
---
Poncedeleon is not expected to be a Hall of Famer, but the 26-year-old righty didn't get to the big leagues without overcoming some obstacles. Poncedeleon needed brain surgery last May after Victor Caratini hit him with a liner off the dome. He stayed in the hospital for three weeks and didn't play baseball again until spring training.
Ponce, as I'll be referring to him from here on out, did all he could against the Reds on Monday. No hits allowed. I don't have the statistics offhand, but I'd be willing to guess that 95% of the time — maybe higher — when a starter does not allow a hit and goes at least seven innings, that team wins.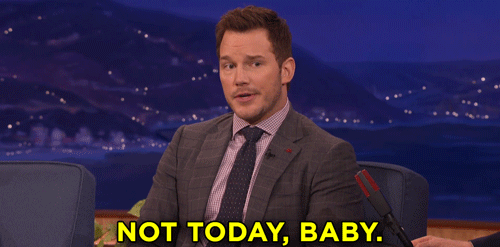 Mike Shildt took Ponce out after seven strong with no hits, three walks and three strikeouts. He somehow managed to accumulate 116 pitches in those seven innings despite not walking or striking out a ton of guys and was therefore unable to continue his quest for a no-no.
It's worth mentioning that the Cardinals were up just a mere 1-0 at this time, so there was no room for the St. Louis pen to stumble. They ended up stumbling. Big time.
Dilson! Dilson! Dilson! Dilson! Most of the time a Dilson cheer breaks out, it's followed by the word "sucks" given Herrera's sub-.210 career batting average, but on Monday it was just "Dilson!"
Do you think Mr. and Mrs. Ponce were happy Dilson ruined their little explorer's first start? What about those who bet the Cards on the moneyline (+105)? Not bloody likely.