Dodgers-Diamondbacks Betting Preview: 5 Trends to Know for Kershaw vs. Greinke
Credit:
Credit: Richard Mackson-USA TODAY Sports
Betting odds: Los Angeles Dodgers at Arizona Diamondbacks
Dodgers odds: -125
Diamondbacks odds: +115
Over/Under: 8.5
First pitch: 9:40 p.m. ET
---
>> All odds as of Monday evening. Download The Action Network App to get real-time MLB odds and track your bets
---
Clayton Kershaw and Zack Grienke have made a combined 27 starts for the Dodgers and Diamondbacks this season.
In those 27 games, L.A. and Arizona are 21-6 (77.8%), beating their opponents by 2.4 runs per game.
On Monday night, Kershaw and Greinke will face each other for just the second time in their careers.
Second Times The Charm
The last time these two former Cy Young award winners faced off was just over two years ago in Los Angeles.
Greinke got knocked around a little bit, allowing 10 hits and five earned runs, with three walks and four strikeouts in a 7-1 loss.
Kershaw, on the other hand, was lights out. He threw 8.1 innings and allowed just four hits and an earned run with eight strikeouts in the win.
Kershaw vs. The Best
Back in 2009, when Greinke was with the Kansas City Royals, he beat out Felix Hernandez to win the lone Cy Young of his 16-year MLB career.
In Clayton Kershaw's career, he has faced 14 different Cy Young award winners.
The Dodgers are 18-7 (72%) in those games, including 16-5 (76.2%) during the regular season.
The Dodgers are 13-2 in Kershaw's last 15 starts against a former Cy Young award winner, winning by two runs per game.
If you are thinking about laying the run line with Kershaw in this spot, buyer beware: The Dodgers have won or lost by exactly one run in nine of Kershaw's 25 starts in this spot (36%).
Note: All stats are after the opposing pitcher won the Cy Young award.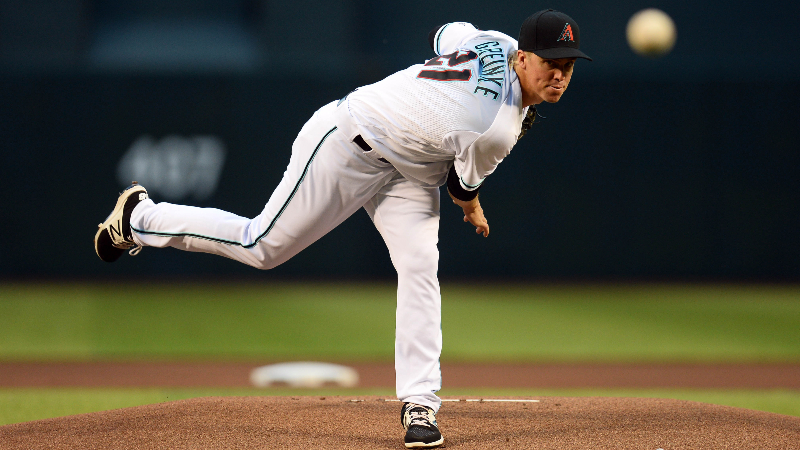 The Rare Dog
Over the last decade, Zack Greinke has only been listed as a home underdog in the first five innings of a game fifteen times. His teams are only 6-6-3 in those first five innings, but it is only the third time Greinke has been in this spot since the start of 2018.
Arizona outscored the Dodgers and Astros 9-3 at home in the first five innings of both of those games, which has been a trend for Greinke overall.
Since 2009, Greinke's teams are 102-44-26 (69.9%) on the first five innings moneyline, profiting bettors $1,825 on a $100 per game basis, making Greinke the 4th-most profitable pitcher in baseball in this spot.
A Total Story
The over/under for Monday's Dodgers-Diamondbacks game with Kershaw and Greinke on the mound opened at 8, was listed at 8.5 early Monday and is now bouncing back and forth a bit.
For Kershaw,  this would be just his 44th start with a total of 8.5 or more (12.5% of his total starts), and since 2014, the under is 10-1 (90.9%) with Kershaw on the mound and a total of 8.5 or more, going under the total by 1.7 runs per game.
The only start to go over in that span? A road start for Kershaw in Coors Field back in 2015.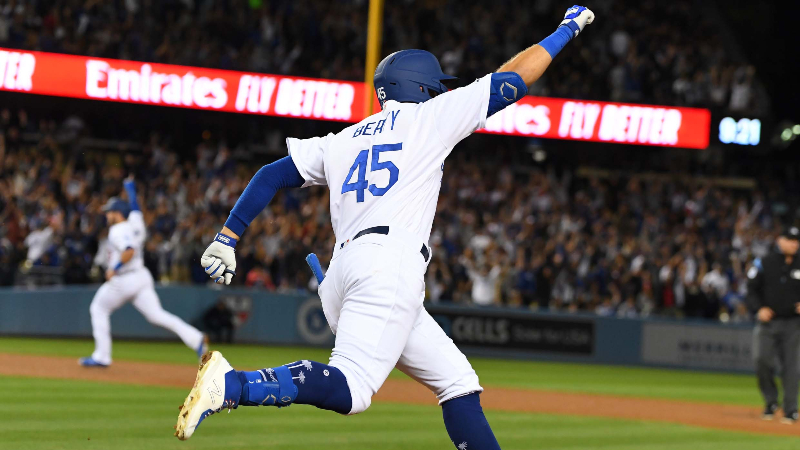 We're Going Streaking
The Dodgers enter Monday night on a six-game winning streak, their third six-plus-game winning streak this season.
Since 2013, Kershaw has pitched with the Dodgers in the midst of a five-plus-game winning streak on three different occasions, and let's just say he kept the streak going…
August 17, 2013 at Phillies: 8 IP, 3 H, 0 ER, BB, 8 K (LAD, 5-0)
June 24, 2017 vs. Rockies: 6 IP, 4 H, 0 ER, BB, 8 K (LAD 4-0)
July 18, 2017 at White Sox: 7 IP, 7 H, 0 ER, BB, 7 K, (LAD 1-0)
How would you rate this article?