Ninth-inning Collapse in Cleveland Leads to Double Moose
Credit:
Adam Hunger-USA TODAY Sports. Cleveland Indians starting pitcher Trevor Bauer (47) reacts after walking a batter with the bases loaded against the New York Yankees during the fifth inning at Yankee Stadium.
The Highlights
Trevor Bauer was lights out for the Indians, going eight shutout innings with 12 strikeouts.
The Indians led 4-0 in the ninth, leading Cleveland (-230) and under (9) bettors to believe they were safe.
Neither were, as Cody Allen allowed six runs en route to a 7-4 Reds win.
---
On Monday night, under bettors in Cleveland had a tough beat. If anyone got back on the under wagon in Cleveland tonight … well, let's just say it was even worse.
Corey Kluber is the Indians' ace, but Trevor Bauer has arguably been better this season. Coming into today, his 4.5 fWAR was the best among pitchers in the majors. That number certainly rose tonight because he was dealing … and I'm not referring to his shady black market blood deals, either.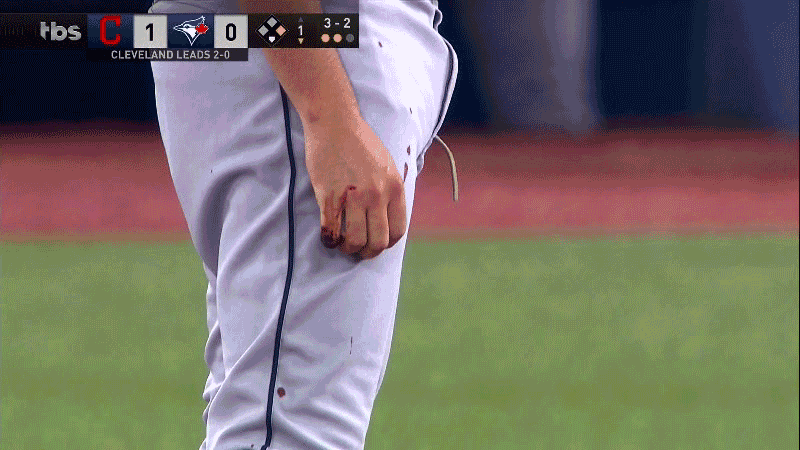 Eight innings, no runs, three hits, 12 strikeouts. In fact, he set a record with his eighth straight start with at least eight strikeouts and no homers allowed.
The Indians' offense didn't exactly erupt against Sal Romano and Co., but with a 4-0 lead through eight innings, they probably felt pretty safe with veteran closer Cody Allen coming into the game.
Ole Cody didn't get off to the hottest start, as the first two men he faced got on base, but it was no biggie. He retired the next two guys, allowing Cleveland and under bettors to relax.
But wait. I wrote this and you're reading it, so something bad must've happened.
RBI single.
Two-run double.
Intentional walk.
Walk.
The scoreboard read 4-3 Indians with two outs and the bases juiced, with none other than Joey Votto coming to bat.
Votto worked a full count, but eventually struck out. Just kidding. Like Joey, I like to have a little fun.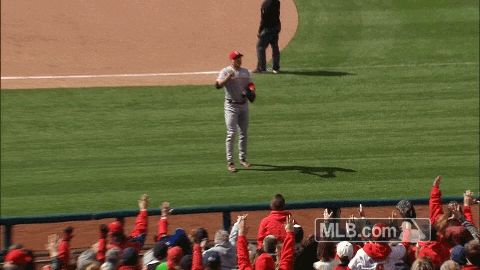 A three-run double cashed the over just like that and put the Reds in the driver's seat for the W with a 6-4 lead. They had reached nearly +2000 on the live line at some books, by the way, whereas Cleveland reached -5556. Yikes.
The Reds tacked on another run, and the Indians went down in the bottom of the ninth without much of a fight.
Good night, sleep tight, Cleveland. Don't let nightmares of LeBron leaving keep you up.
How would you rate this article?