Mariners-Yankees Over, Red Sox-Twins Under Moosed in Agonizing Fashion
Credit:
Andy Marlin-USA TODAY Sports. Pictured: Guillermo Heredia and Didi Gregorius.
In the span of about 10 minutes, contrarian total bettors in the two most popular Thursday afternoon games got taken to the Moose woodshed, while the public enjoyed improbable gift wins.
Mariners at Yankees over 7.5
With a stellar pitching matchup of James Paxton vs. Luis Severino, public bettors expected a low-scoring game and hammered the under (65% of bets). However, sharps saw a profitable buy-low contrarian over opportunity. The over closed with 35% of bets but 54% of dollars, and it ticked up from 7.5 to 8 before closing at a juiced up 7.5 over -119. The over also received a trio of profitable bet signals across the offshore market.
Over backers jumped off to a fantastic start. Aaron Judge and Miguel Andujar each dropped two-run bombs in the bottom of the first inning to give New York a 4-0 lead. In the top of the second inning, Kyle Seager added a two-run jack to make the score 4-2.
Six runs in the first inning and a half. All over backers needed was two more runs over the next 7.5 innings. Lock of the century, right?
Wrong.
James Paxton, Luis Severino and both bullpens pitched lights out the rest of the way, allowing just one combined run after the second inning. Yankees win 4-3; public gets bailed out, contrarian wiseguys (including your boy) enter Red Dot City.
Red Sox at Twins under 9
The over closed with 58% of bets and 70% of dollars, opening at 8.5 and closing at 9. Wiseguys triggered a pair of early reverse line moves on the under 9 before some late over 8.5 buyback hit the market.
With Rick Porcello pitching a gem and Kyle Gibson limiting the damage, the Red Sox took a 2-0 lead into the seventh inning. Under bettors could afford to give up six runs over the final three innings and still cash.
As Larry David would say: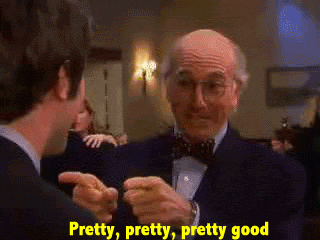 Wouldn't you know it, the Red Sox scored three in the seventh, three in the eighth and one in the ninth to take a 9-0 lead.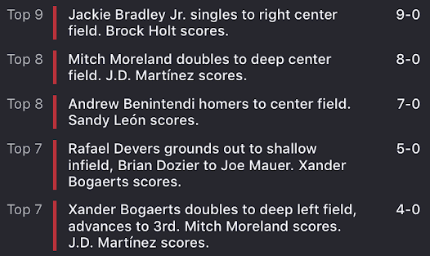 Under 8.5 bettors were moosed, but at least under 9 bettors could still push. All they needed was a scoreless bottom of the ninth. Of course, the Twins scored two meaningless runs off Hector Velazquez. The Red Sox won 9-2.

Betting on baseball, man. It will take years off your life.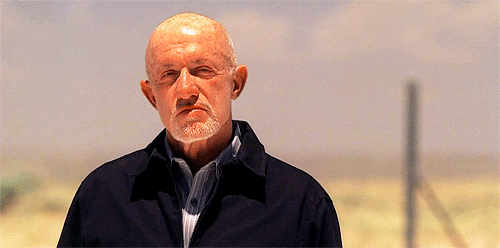 You can find me on twitter @Josh_Insights