MLB Player Props: Can Zach Davies Repeat His Last Start vs. the Dodgers?
Credit:
Mark J. Rebilas-USA TODAY Sports. Pictured: Zach Davies.
Using the FantasyLabs Player Prop model, we've found value on tonight's strikeout over/unders for Zach Davies and Kyle Freeland.
Yesterday's article was titled "MLB Player Props: Can Hellickson Strike Out 4 Giants?"
The answer to the question — no. He can strike out none. None Giants.
In fact, he's the only pitcher all season to go at least 5 innings and manage to strike nobody out.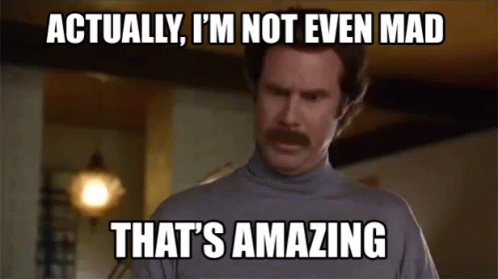 Just kidding, I am mad. You cost me money!
Luckily, Spencer "The Chump" Turnbull cashed his over to give us a split. We don't want splits, though, because books have this thing called juice. We only accept splits if there's plus-money involved, and alas, there was not. There is tonight, though!
MLB Player Props, Thursday April 18
Our FantasyLabs MLB Player Props Tool leverages our projections against odds offered at various sportsbooks and grades each prop on a scale of 1 to 10. All odds as of 12 p.m. ET. View live odds here.
Brewers SP Zach Davies
The Pick: Under 4 (-114)
Zach Davies is looking to duplicate his start against the Dodgers from last week, but I don't think he'll be able to do so.
Davies went 7 innings and allowed just one run, striking out six in the process and cashing the over 3.5 on his strikeout prop. His performance has caused this week's total to move up to 4.
The Dodgers aren't a lineup that is oft-contained, though. Why should we believe that a man with a career K/9 of 6.57 and season K/9 of 6.62 can strike out at least five Dodgers twice in a week? We shouldn't.
LA has a bottom-five strikeout rate as a team and has the second best team wRC+ at 128. Limiting the Dodgers to a low number of runs will be a big issue of its own, which should in turn lead to a shorter outing and fewer strikeouts.
We're projecting just 3.4 strikeouts for Davies. I would not bet this prop if it dropped down to 3.5, though I don't really expect it to do so.
Rockies SP Kyle Freeland
The Pick: Over 5 (+135)
Oh boy, we have ourselves a big and juicy plus-money prop on our hands. A split would not be bad tonight if Freeland can manage six strikeouts.
We're projecting 5.9, which isn't too crazy, but the implied odds are down in the 4.3 range, creating a substantial edge. If you can't get plus-money on this prop, I would lay off.
The Rockies' southpaw ERA of 5.40 could use some work, but his K/9 of 9.55 is up from 7.70 last year. If we take a closer examination, his K/9 went from 7.2 in the first half of 2018 to 8.4 in the second half. It's fair to say he's developed into a guy from whom we can expect a strikeout an inning.
Going deep into the ballgame could be tough against a Phillies lineup at Coors Field, but that's why we're getting a nice +135 price.