Bad Beat for Under Bettors in 10-7 Red Sox Win … Wait, What?
Credit:
Dan Hamilton-USA TODAY Sports. Boston Red Sox designated hitter J.D. Martinez (28) is greeted at home plate by first baseman Mitch Moreland (18) after hitting a three run home run against Toronto Blue Jays in the eighth inning at Rogers Centre.
Heading into the 8th inning, the Blue Jays led 3-1 and Marcus Stroman was dealing.
Stroman was forced to leave the game with a blister while warming up for the 8th and the Red Sox didn't take long to strike.
With a 5-4 lead in the ninth, a blown save by Craig Kimbrel was the nail in the coffin for under (9/9.5) bettors, capping off a brutal two innings.
The final score read 10-7 Red Sox, but the game was hardly shaping up to be a slugfest in the early going.
---
>> Sign up for The Action Network's daily newsletter to get the smartest conversation delivered into your inbox each morning.
---
The diminutive Marcus Stroman isn't having the best year, but has been considerably better since returning from the DL. Let's just say he was pretty good against the Sox on Tuesday.
7 innings, 2 hits, 3 walks, 4 strikeouts, 1 run, 0 earned
However, whilst warming up for the eighth inning, Stroman was forced to exit with a blister. At the time, the Blue Jays had a 3-1 lead and under (9/9.5) bettors had just an inning and a half left if all went according to plan. It didn't.

Nothing quite like that satisfying noise of a Jumbo Dong off the foul pole — oh wait, never mind … it's a damn net. The sound of silence struck Blue Jays bettors, but the under was still looking solid.
A two-out Luke Maile RBI double in the bottom half of the frame neutralized any over/under bets on 9, but those with under 9.5 would need a clean ninth for the W.
Craig Kimbrel was called upon in the hopes he'd get his 24th straight save. I wish I could tell you that Kimbrel fought the good fight and under bettors got their well-deserved green dot. I wish I could tell you that, but baseball is no fairytale world.

Just like the Blue Jays Twitter account said, if you come near Smoak, prepare to get burned. I'm talking to you, under bettors.
But at least Blue Jays bettors had a new life.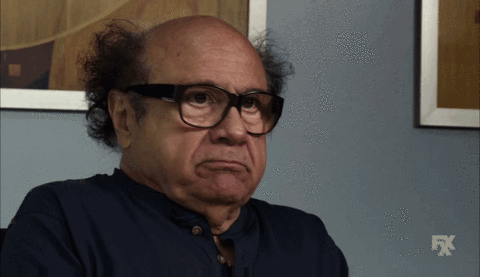 Nah, the Sox jacked a couple more long dongs in the 10th and even put up enough insurance runs to allow for a couple of Blue Jays runs in the bottom of the 10th.
Potential final score: 3-1 Blue Jays
Gambling Gods' final score: 10-7 Red Sox
How would you rate this article?