Marky's Wednesday Forecast: Expect More Rain In Atlanta
Credit:
Brett Davis-USA TODAY Sports. Atlanta Braves first baseman Freddie Freeman (5) reacts after an out against the Los Angeles Dodgers in the sixth inning at SunTrust Park.
With just six games on tonight's 7 p.m. ET slate, we have yet another day with little Weather Rating variance.
A slug of steady and potentially heavy rain looms over Atlanta, where getting the game in may be a challenge.
With a split slate on hand today, we'll be focusing on the 7 p.m. ET games … all six of 'em. My work is cut out for me tonight, let me tell ya. My fingers have been feverishly typing away at a breakneck pace, each letter struck so loudly that my coworkers appear visibly annoyed. Will I even be able to finish this article by game time?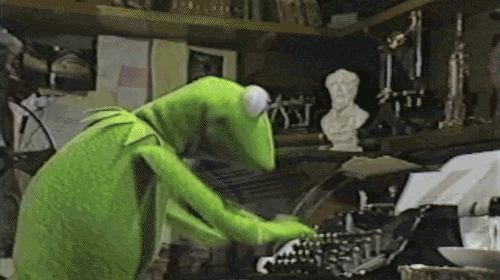 Our Weather Rating distills the hitter-friendliness for a particular game into one number. It is a proprietary FantasyLabs model and shown on a scale of 0 to 100. The Weather Rating does not account for potential rainouts; rather, it simply examines all relevant atmospheric conditions (temperature, altitude, wind speed, humidity, and so on) to determine how batted-ball distance will be impacted.
---
>> Sign up for The Action Network's daily newsletter to get the smartest MLB conversation delivered into your inbox each morning.
---
Highest Weather Ratings
Brewers at Dodgers: 61
Royals at White Sox: 59
Marlins at Braves: 51
The weather at Dodger Stadium is some of the nicest we've seen all year. The Weather Rating of 61 is the fourth-highest in LA this season and the highest for a game played at 7 p.m. local time. Temps will be in the 80s for pretty much the duration of the game, accompanied by winds out to right center. However, the total has dropped from 8 to 7.5 behind sharp under backing. The under is getting fewer than 40% of bets, but nearly 80% of dollars.
The total has also dropped a half run in Chicago, from 9.5 to 9. Three bet signals on the under have been triggered so far, with none on the over.
What do you know? Another half-run total drop in Atlanta. This game … well, this game could be in jeopardy of being played. More in a bit.
Lowest Weather Ratings
Rockies at Cardinals: 48
Cubs at Pirates: 48
Angels at Rays: 50
Look at these low ratings. Pitchers must be going nuts right now seeing these terrific pitching conditions.
The totals have remained at 8 in St. Louis and Pittsburgh, while the Tampa game is being played indoors. My meteorology skills have no importance there.
Rain
Marlins at Braves: Like essentially every game in Atlanta as of late, this one looks troubling. According to Weather.com, there is between a 70% and 95% chance of rain for every hour between 7 p.m. ET and 4 a.m., as well as a flash-flood watch. It may be tough to find enough hours to play a ballgame.
There are also minor threats of passing showers in Pittsburgh and Chicago.
How would you rate this article?