Wob's Story Time: 2019-20 NBA Easter Egg Hunt
Credit:
Photo credit: Justin Ford-USA TODAY Sports. Pictured: Jaren Jackson Jr.
Rob Perez (@WorldWideWob) gets you ready for the 2019-20 NBA season by highlighting the most underrated NBA storylines of the year.
I watched "Breaking Bad" in its entirety again earlier this month. I'm sure many of you did the same in anticipation of the "El Camino" premiere. The acting, the plot, the choreography, the writing, the character development — there are just so many things that make it a great show.
What separates it from the field, though, are the easter eggs, which not only carry varying degrees of foreshadowing but unlock the truth. For example, did you notice the floor tiles in every hospital scene are the "Breaking Bad" logo? Or that the coordinates at which Walt buries his money are actually those from the studio where the show was filmed? How about that scene in the RV when the battery dies and Jesse predicts the exact way the show ends in his irrational brainstorm to spark the ignition?
The list goes on forever, and re-consuming this motion picture virtuosity inspired me to look harder into the NBA this preseason. We all know who the title favorites are, who the A-list duos are, who is going to lead the first 10 minutes of every sports talk radio show … but I want the easter eggs, the chemical formula that synthesizes this irresistible product.
Let's cook.
The Miami Heat All-Hands Team
Jimmy Butler showed up to his first Miami Heat practice at 3:30 in the morning. Whether he came straight from LIV or not isn't relevant; his work ethic is contagious. You can tell he wants nothing more than his jersey being bit by bit a caricature of Marilyn Monroe on a t-shirt and it being displayed in the windows of shops on Collins Ave.
That's who Jimmy Butler is: someone who wants to skunk you 7-0 in a game of 1-on-1 at 3:30 a.m. while forcing you to imagine him telling people he beat your ass wearing a t-shirt idolizing himself.
He's going to fit right in. Pat Riley loves this shit. Every NBA executive encourages a meritocracy, but Riley waves the banner while charging an entrenched enemy across 500 yards of open ground. There can't be war without casualties, and they can't be won without blood, men and money. Jimmy checks all the boxes. The entire roster does.
In fact, at any point this season, if the five Heat players on the court are…
Goran Dragic
Dion Waiters
Jimmy Butler
James Johnson
Udonis Haslem
…then for the first time in for as long as I can remember since Malice at the Palace, every single person on the court wearing the same jersey will have been ejected for fighting at least once in their careers.
Now that I think about it: Are we sure the entire Indiana Pacers unit got ejected that night? You know Austin Croshere wasn't throwing any hands. He definitely volunteered to be ejected in solitude with his teammates, but the only dusting he planned on doing that week was above the armoire.
Anyways, we've seen teams that would rather win the fight than the game. The Bad Boys, the 90's Knicks, the Grit 'N Grind Grizzlies. But never have we seen an all-hands team on paper like this with these credentials. Someone is going to step up on this five at some point this season, and we will tell our grandchildren about what happens next.
Pelicans Brick Squad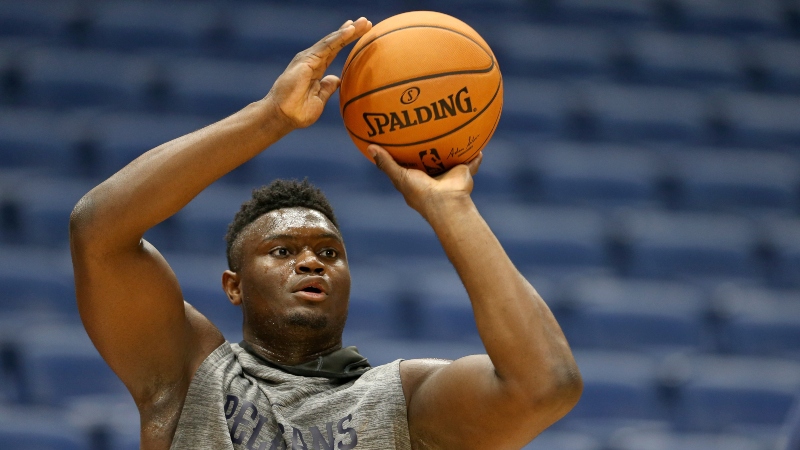 Make two shots and win your completely out-of-your-league, undoubtedly-going-to-friend-zone-you-soon date a giant teddy bear.
It's the biggest scam at the fair. You played JV ball a couple years ago. Weren't good enough for varsity, but you were lights out if you could just find a way to get open. You've got a little truth serum in your system; the buzz is there but not enough to alter your motor functions. Confidence is high.
They don't just want the bear — they want you to win it for them. So begins the mating habits of the earthbound human. You pay the teller $5 for three shots. This could be the story you tell at your wedding one day — of when you first fell in love — or it will be just another nice-guys-always-finish-last statistic. No pressure; you got this.
You never had this. Those rims inside the carnival booth are the size of nerf hoops, wired tighter than the sketchy part of the town pickup court with chain nets. The ball would barely fit in if you dropped it, let alone shot from 15 feet away.
The Pelicans never had a chance either. Their future is bright, and they will surely have a nice 9-5 with benefits. But golf on Saturday mornings and a white picket fence with a tire swing is not what they imagined when they landed Anthony Davis. Not when they landed Zion Williamson.
Zion is going to be fun. He is going to dunk so hard that you will have no choice but to tweet "Zion is UNREAL" — U-N-R-E-A-L in all caps or people won't believe you. Don't be ashamed; we're all going to do it, too.
But here's the thing: Zion cannot shoot. When I say he cannot shoot, I am talking standing-at-the-carnival-waiting-for-the-employee-to-go-find-your-brick-that-landed-across-the-boardwalk can't shoot.
The Pelicans signed one of the best long-distance shooters in the league in JJ Redick. The same JJ Redick who cried on senior night because he couldn't ever beat Carolina. He'll be fine. However, he's not the reason why the franchise traded Anthony Davis. That would belong to the Ghidorah of Lakers What-Ifs: Brandon Ingram, Lonzo Ball and Josh Hart.
Assuming these three are the focus of the future with Zion, they are going to run a ton of minutes together. One might also assume that this lineup will include the Pelicans' floor-general, Jrue Holiday, or they'll run Lonzo at point and try not to get killed on the glass with Derrick Favors.
Some numbers…
21.0% (Favors)
31.5% (Lonzo)
32.9% (Ingram)
33.8% (Zion)
35.5% (Holiday)
36.1% (Hart)
Those are the career 3-point shooting percentages for the future of the Smoothie King Center. This is statistically one of, if not the worst perimeter shooting rosters in the entire association. How exactly is Zion going to do cool Zion things if there are five humans with pterodactyl wingspans standing in the paint? Just ask Giannis how this went against the Raptors.
Laissez les bons temps rouler, but only if the defender isn't cheating under the screen because you can't shoot.
Jaren Jackson Jr.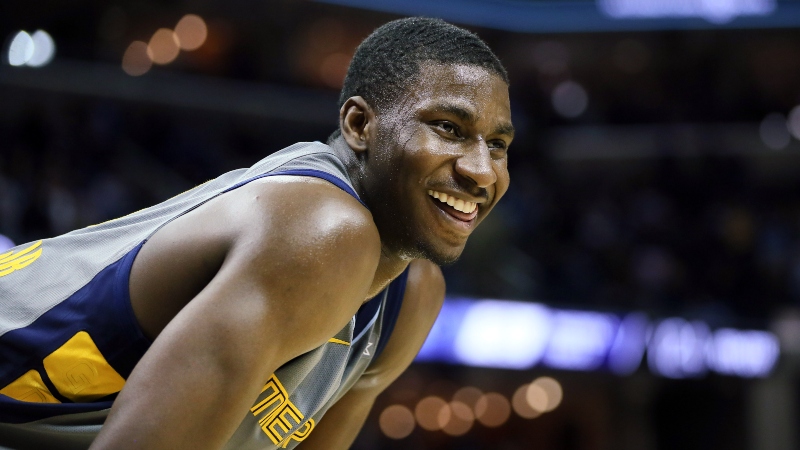 I went on a cruise to Alaska this summer. It was very beautiful. The air doesn't smell like it's going to shorten your life expectancy by 10 years. I played with Iditarod husky puppies and helped train their parents for January's big race. In the rooms, there was a TV but no cable. They showed the same programming on repeat all week.
One night I came back to the room, crawled into bed and was about to fall asleep, but this movie came on that I got sucked into and watched the whole thing. It was a complete remake of "Homeward Bound" — yes, the movie where the golden retriever limps to the top of the hill when the family thinks it's dead and it's not and it's alive and it runs and hugs Peter and you cry and blow your nose and hug anything you can.
I don't know the name of the remake, but it was Gen Z Homeward Bound. In this Gen Z Homeward Bound, the lost dog trying to find its way back home befriends a baby cougar about to be killed by hunters. The dog names it 'Big Kitten.' Big Kitten gets hurt and is lost for the remainder of the season, but the dog protects Big Kitten and raises it as if it were its own. Big Kitten is very thankful.
Here's the thing about baby cougars: eventually they become big cougars. So when Dog gets into very serious trouble and is on the verge of death against an army of wolves, guess who jumps in to save the day? Big Kitten!
Jaren Jackson Jr. turned 20 this offseason.
Jaren Jackson, remember him? The guy who went out there and made eight 3s in his first Summer League appearance? The guy with a 7'4" wingspan who dribbles like a point guard and has every tool in the shed that took Anthony Davis five years to craft? The guy who influences any shot attempted by the opposition within 15 feet of the rim? The guy who, if he played in any city but Memphis, would be getting more hype than Luka Doncic?
Before he got hurt/benched by J.B. Bickerstaff in an attempt to summit Mt. Zion, Jackson Jr. averaged more points and blocks per game and posted a higher 3-point percentage, field goal percentage and free throw percentage than Kevin Garnett and Anthony Davis during their rookie campaigns.
There was a 7.5% chance every possession was going to end in Jackson Jr. blocking the other team's shot — sixth-highest in the entire NBA. At one point he was 93-for-157 (59.2%) when the closest defender was classified as "very tight" or "tight" by NBA.com.
You cannot defend his shot; it is statistically more efficient to just go stand near the rim, pray he misses and prepare for a potential rebound. As of December 8, 2018, the team was 10-4 when he posted a usage rate of at least 22%. When his usage rate dipped below 22%, their record fell to 4-5.
Why am I telling you all of this?
Jaren Jackson Jr. grew two inches this summer. He is now 7'1". A 7'1" point forward. That is one Big Kitten.
Warriors Bench History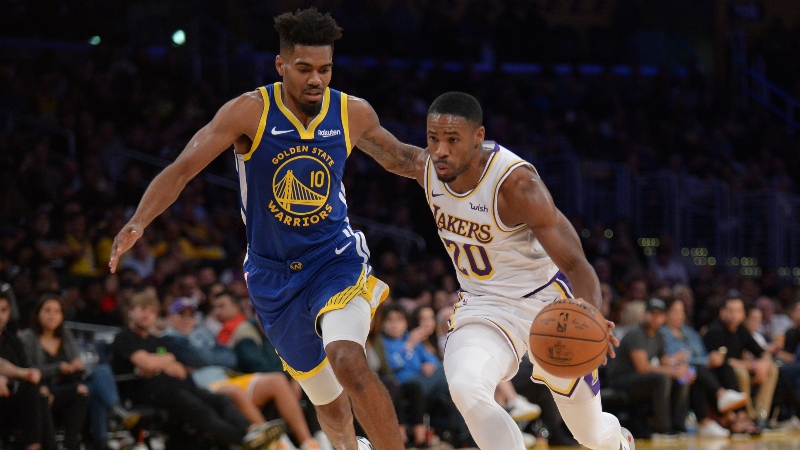 I was a late bloomer. Not only physically, but everything else, too. I was one of the youngest kids in my grade, so with that comes some disadvantages — last to get your driver's license, last to be able to legally go to bars with your friends, last to find a date to prom.
Maybe that final one isn't true, but listen: I didn't like playing "Truth or Dare" in the early teenage years. So much pressure to perform or spill your insecurities. I liked to watch. But nobody lets you just watch "Truth or Dare." That's the easiest way to get picked for a dare. Sometimes you don't have a choice. There's no explaining it; it's just the way it is.
The Golden State Warriors are opening the Chase Center this season in downtown San Francisco. A cash-printing, tax-siphoning whirlpool of metal filled with gluten-free gluten concession stands will lease its services to the closest thing we've seen to a dynasty since the 2000's San Antonio Spurs.
Leading the team into battle this year are the usual suspects: Steph Curry, Draymond Green and eventually Klay Thompson. The three guys who made, and still make, any dare look so easy. However, for the first time since the beginning of their reign, they must face truth.
Nobody ever wants truth. There are no pacts here despite all of the facade promises that were made to keep everything in the circle. The whole grade will know what you said before homeroom starts on Monday because humans are flawed and the only thing better than knowing a secret is telling them.
The Warriors' truth is what made them the Warriors is gone. The Steph-Klay-Draymond core make them great, but the bench — Barbosa, West, Livingston, Iggy, McGee, Zaza, Bogut, Lee, Speights, Prancer and Blitzen! — made them champions.
Stop looking up my handle on Twitter to @ me something in caps lock. You know it's true.
This upcoming campaign features arguably (and statistically) the worst bench in recent NBA history, headlined by Willie Cauley-Stein. Behind Willie:
Glenn Robinson III (8.7 PER last year)
Alec Burks (9.0 PER last year)
Jacob Evans (3.5 PER last year)
Omari Spellman (12.4 PER last year)
Eric Paschall (rookie)
The PER league average is 15.0. A-V-E-R-A-G-E.
Five second-unit members for the Warriors are in the bottom quarter percentile of efficiency across the NBA. That includes players on the Knicks, Hornets, Wizards, Bulls and Cavs.
Every LeBron stan on Planet Earth has always pleaded one thing with the basketball gods: "Make Steph Curry play with LeBron's teams and see how good he really is. Let the justice of J.R. Smith in the fourth quarter reign upon him like the winds of winter. Curse Stephen with the fearless bricks of Rodney Hood, the shot selection of Jamario Moon and Matthew Dellavedova as a pick-and-roll partner."
Guess what: it's finally happening, and it's even more harsh than anyone would have ever imagined.
Now, let's give them the benefit of the doubt: Klay will be back and Alfonzo McKinnie and his vaunted 7.5 career PER will head to the bench and provide some much-needed depth. But from what we see here on paper, it is not outlandish to assert the hypothesis that this is the worst team in the Western Conference if Steph Curry misses extended time before Klay's post-All-Star break return.
I dare you to prove me wrong.
How would you rate this article?