Moore: 5 NBA Draft Betting Notes, Including the Rise of Patrick Williams
Credit:
Don Juan Moore/Getty Images. Pictured: Patrick Williams #4 of the Florida State Seminoles.
The NBA Draft is an enormous headache for executives each year as everyone tries to figure out what everyone else is doing.
It is an even bigger headache this year with a draft order that lends itself to a high probability of trades among the top 10 teams and given how COVID-19 has impacted workouts, intel, and everything else.
"In a world of bull***, this year it's slinging like a slingshot fight" as one executive colorfully described it.
Now imagine betting on it.
With the caveat that all draft betting is high-risk given the unstable elements in play including trades, decision making, and unknown variables, I think there are some spots on the board that have value.
Here's where I see the value on Wednesday's NBA Draft props.
Patrick Williams Under 7.5 (-110, DraftKings)
Williams had a standout pro day, and league personnel believe the Detroit Pistons are zeroing in on him at No. 7. The risk comes with the possibility that the Pistons will trade out of the pick.
The Pistons aren't alone in their pursuit of Williams, which means another team could trade up to acquire him. If you want a little leeway, you can get under 9.5 at -150 at William Hill.
Stay Away from LaMelo Ball Props
Ball has absolutely pushed himself into consideration for No. 1 from the Minnesota Timberwolves after working out for them last week. Furthermore, the Pistons and Charlotte Hornets both have interest in Ball. The problem is that the props right now have Ball's over/under at 2.5, juiced heavily (-345) to the under.
If the Wolves take Anthony Edwards or go elsewhere with No. 1, the Golden State Warriors will have their pick of trade options for teams looking to move up and get Ball.
Simply put: no one is trading up to get James Wiseman or Deni Avdija. Ball is the player teams covet.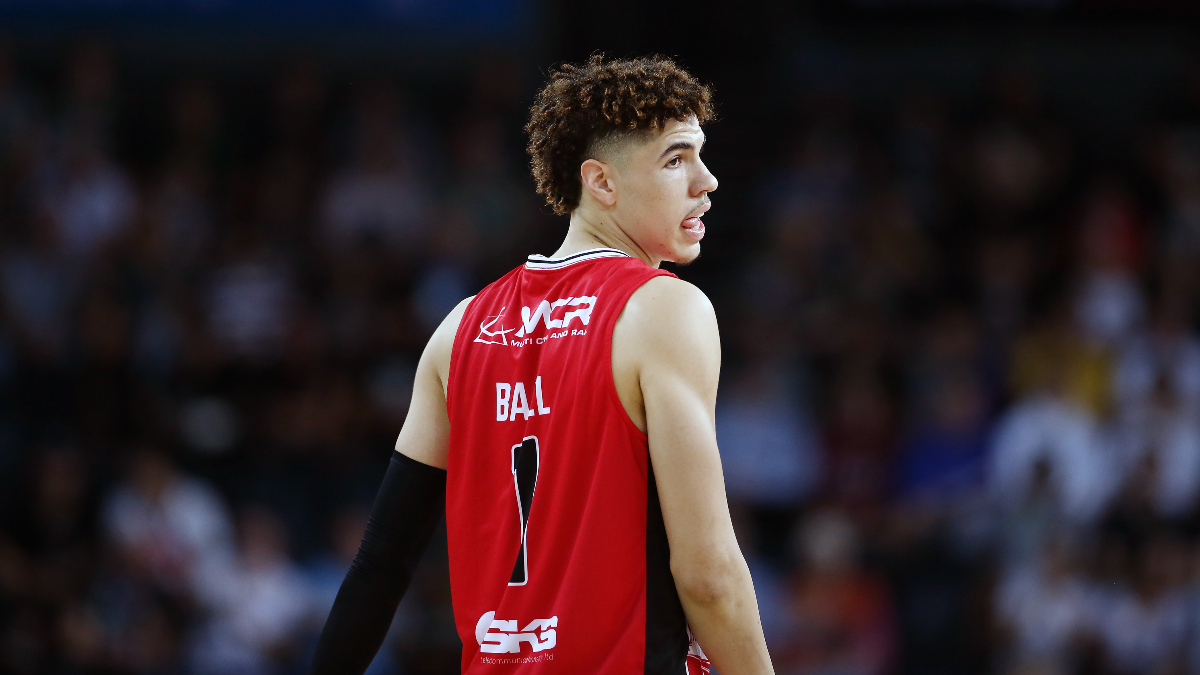 However, Ball is also the riskiest pick on multiple levels (questionable shot selection, attitude, etc). Fair or not, these are the concerns surrounding Ball, and that might scare teams, especially smaller market teams, off. Meanwhile, if the Warriors simply don't get the value they want in return for No. 2, they may just take Wiseman.
Betting Ball is a hornets' nest. I would advise not walking into it.
Saddiq Bey Under 14.5 (-115, FanDuel)
Bey has been mentioned with enough teams in the 10-14 range to think he doesn't slide past 14. The wrench in the works is likely Tyrese Maxey who has a range of interest that is wider than Bey's.
Bey is unlikely to fall as low as Maxey might, but the teams that like Maxey really like him. The San Antonio Spurs and New Orleans Pelicans are the backstops against a Bey slide, but the Spurs are notorious for sending up smoke and going a different direction.
I'm still willing to bet Bey for the under.
James Wiseman to be Drafted No. 2 (+145, DraftKings)
This comes down to simple market awareness.
Trades for top-three picks are rare. Even with how underwhelming this draft is, getting a team to part with a top-three pick is difficult given how often they become stars.
So if the Wolves are unlikely to take Wiseman, and any offer for the Warriors' pick could be upped by the Wolves offering the same for the No. 1 pick, the most likely outcome remains that the Warriors do not trade the pick and instead take Wiseman at No. 2.
The Warriors have a transparent need for bigs. If you look at their roster and their biggest competition for the title next season, the LA Lakers, it's pretty obvious they need a big man.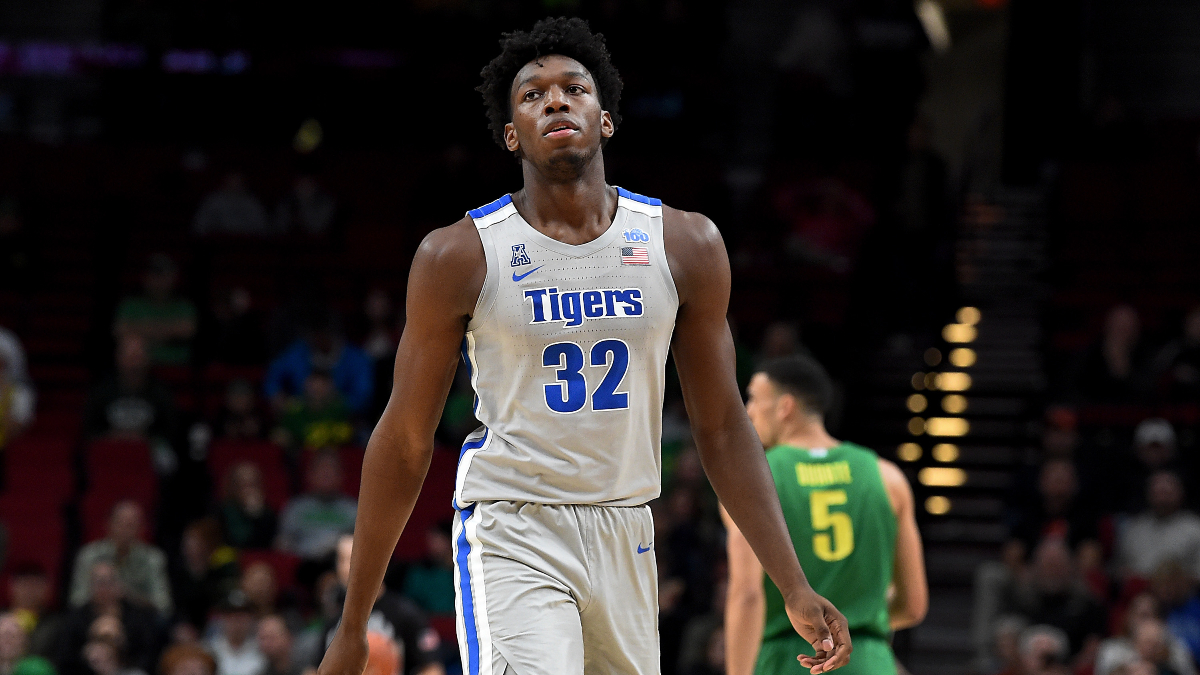 Drafting rookies to compete for a title against Anthony Davis and/or Dwight Howard is not exactly a promising route, but the longterm upside helps the Warriors as well.
The risk here is Edwards. The Wolves were linked to Edwards consistently for weeks before a late push towards the value of Ball. If the Ball noise is smoke to drum up trade offers, and the Wolves select Edwards, that gives the Warriors the opportunity to shop Ball using their pick.
But ultimately, there's also a chance a team trades up to acquire Wiseman at No. 2 and Ball slips. Occam's Razor (the Warriors will likely not trade the pick) and a plus number still get me to bet Wiseman to go second overall.
Cole Anthony Under 20.5 (+140, FanDuel)
This one is going to be close, no doubt about it. This is a sharp over/under, but the juice is enough to get this to value for me.
The implied probability at+140 that he goes top-20 is 41%.
Cole Anthony says he's had individual workouts for Washington, Miami and Orlando.

— Stefan Bondy (@SBondyNYDN) November 13, 2020
The Philadelphia 76ers have interest as well, according to sources, but the Heat have popped up multiple times in both reported instances and sources I've spoken with over the past week.
Washington: 9th
Orlando: 15th
Miami: 20th
Philadelphia 25th
That puts three teams in play (with the Wizards presumably trading back) for Anthony on the under. Now, the Athletic reported this week that Stanford's Tyrell Terry had jumped Anthony at point guard. But there are boards that have have Anthony 12th overall.
How would you rate this article?