Brick-Filled Fourth Quarter Mooses Cavs-Celtics Over Bettors
Credit:
Trevor Ruszkowski-USA TODAY Sports
The Highlights
The over was by far the most popular wager in Cavs-Celtics Game 2.
With 161 points scored in the first three quarters, over bettors needed 45 fourth-quarter points to cash their bet.
Instead, the two teams went just 14-of-40 from the floor and scored just 40 in the fourth.
---
Although the big story of Game 2 in Boston was what ended up being another big Celtics victory, perhaps just as big of a story — at least in the gambling world — was the unfortunate loss for over bettors.
With 80% of bets and 82% of dollars, the over was by far the most popular wager of the game. The line moved from 202.5 to 205.5 from open to close, suggesting that both sharp and public bettors thought points were in store. They were looking spot on, too — until the fourth quarter.
With 50, 53 and 58 points scored in the first, second and third quarters, respectively, over bettors needed just 42-45 points to cash, depending on what number they got. Pretty simple task, right?
Well, sometimes a King can go cold. And sometimes, just sometimes, both teams can get so cold that a sure thing becomes a moose.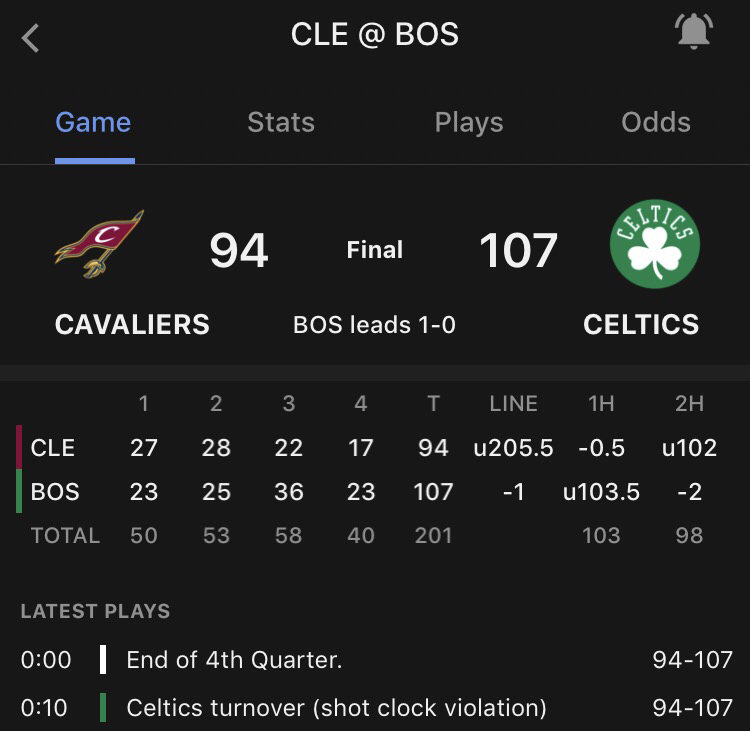 The two clubs combined to shoot just 14-of-40 in the fourth, which comes out to a mere 35%.
I included the final play in the screenshot because you may have noticed that Cedi Osman had the chance to put up a pointless last-second shot, as young players in a blowout often do. But noooooooo. Young Cedi Wap has the basketball ethics of a decorated veteran, apparently. Hold that chin high, Cedi, you just made sportsbooks very happy!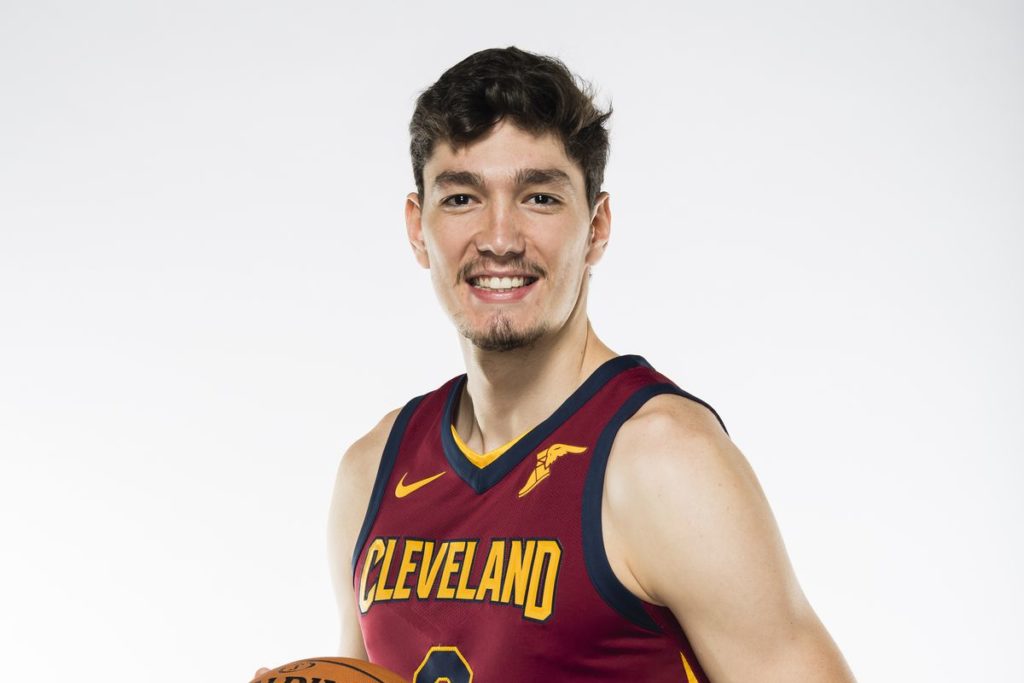 All right, maybe I should be blaming those who played more than the final 1:48. My apologies, Cedi. You do you.