Most NBA divisions carry a clear favorite with very little value:
Atlantic Division: Boston Celtics -5000
Southeast Division: Washington Wizards -1667
Central Division: Cleveland Cavaliers -1667
Pacific Division: Golden State Warriors -5000
Southwest Division: Houston Rockets -1667
Where some questions can be asked and some value returned is in the Northwest Division. Currently occupying the fourth, fifth, sixth, seventh and ninth seeds in the West, the division is wide open as we head toward Christmas.
Thunder (10-12) -128
We all knew there was a good chance the Russell Westbrook/Paul George/Carmelo Anthony experiment might be a flop. While it's still early and there is plenty of time for the Thunder to resurrect their season after a 10-12 start, they aren't the attacking behemoth many in Oklahoma City had hoped for.
In fact, their offensive rating (105.8) ranks way down at 21st; their fourth-ranked defensive rating (102.6) is the area that is keeping them afloat.
Their struggles stem from the stagnant and ball-stopping offense most expected. The Thunder run isolation plays more than any other team for only 0.91 points per possession. Any one of Westbrook, Anthony, and to a lesser extent George, seem to bounce the air out of the ball before putting a shot up.
There's one area to look out for that will more than likely translate into an improved record: ball movement.
Points Generated by Assist per Game
Harden+Paul: 52.42
OKC Thunder: 50.70.

— Kelly Scaletta (@KellyScaletta) December 4, 2017
For Oklahoma City to test teams at the offensive end of the floor, they need to shift the ball more. They average the fewest passes in the league per game, and while Westbrook is putting up close to a triple-double, it's not benefiting the team like it did last season.
At 21.1 assists per game, the Thunder are again at the bottom end. When you look at the two teams ahead of them in that department (Mavericks and Grizzlies), it's no surprise the Thunder are out of the playoff seeds right now.
Takeaway: It will be obvious to see when it finally happens, but until the Thunder starts moving the ball, the bottom end of the West playoff picture is as high as they will climb.
Timberwolves (14-11) +100
For a moment, the Timberwolves were in the top four of the Western Conference and looked as though they could remain there. But now, two weeks into a stretch where they haven't been able to earn consecutive wins, Minnesota has dropped to sixth in the West.
And I'm pretty sure Minnesota is reaping the benefits of the Thunder being almost comically bad, no one outside of Minnesota is talking about their struggles.

— James Holas (@SnottieDrippen) December 5, 2017
It's strange for a Tom Thibedeau team to be so weak defensively, but there's no questioning this squad's frailties in that area.
Only the Clippers, Kings and Suns have a worse defensive rating than the Timberwolves' 110.7.
The problem begins and ends with their lack of rim protection. Karl Anthony-Towns — as brilliant as he is offensively — is the leading cause of Minnesota's 30th ranked opponent 2-point field goal percentage. Opponents are hitting 71.1 percent of their shots from within three feet as they skip by the big man who has picked up the nickname Karl Anthony-Kanter after the famously lousy defender, Enes Kanter.
Defense wins championships. In the case of the Northwest, it wins divisions.
Takeaway: Whether the Timberwolves can begin to protect the rim will determine their level of success this season.
Nuggets (13-10) +260
The Nuggets are a bit of a dark horse for the division. Their 13-10 record looks all the more impressive given that Paul Millsap and Nikola Jokic having missed time.
Millsaps' injury alone could be enough to see the Nuggets fail to secure the division title with the power forward not expected to return until February.
His +8.3 net rating will be difficult to replace, especially on defense. With Jokic not much of a shutdown defender, Millsap has been responsible for backing up his young center and taking on an increased load in banging bodies down low.
Kenneth Faried, Millsap's replacement in the lineup, is the polar opposite as a player; it's taking the coaching staff time to adjust to him.
In saying that, Jokic who himself is still nursing an injury, is the sort of talent that can carry a team through to the playoffs alone. Denver is desperate for his return, as their loss to the lowly Mavericks suggests they have treaded water for as long as they can without their superstar.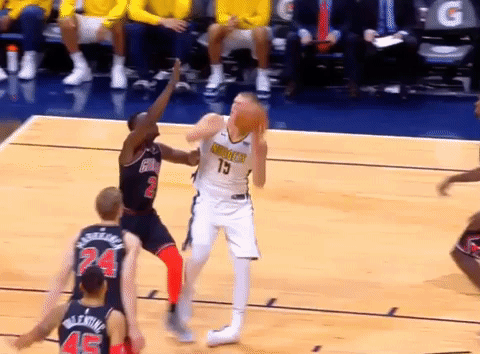 Takeaway: If Jokic returns in the next week, the Nuggets will have a good chance at leading the division into 2018.
Trail Blazers (13-10) +360
As if the Blazers leading the division isn't enough of a surprise, nobody would have pegged how they've been able to achieve it.
With a 102.5 defensive rating that's good for third in the NBA, the Blazers have created a new identity beyond the perimeter-shooting backcourt they are usually known for.
Damian Lillard and CJ McCollum have been good, but not great. Both are behind their 2016-17 averages but are propping themselves up with improved defense — Lillard, in particular.
Per Game Table

| | G | MP | FG% | 3P% | 2P% | eFG% | FT% | ORB | DRB | TRB | AST | STL | BLK | TOV | PTS/G |
| --- | --- | --- | --- | --- | --- | --- | --- | --- | --- | --- | --- | --- | --- | --- | --- |
| Damian Lillard | 23 | 36.7 | .421 | .331 | .481 | .488 | .923 | 1.1 | 4.0 | 5.0 | 6.2 | 1.0 | 0.5 | 3.0 | 25.5 |
| C.J. McCollum | 22 | 36.4 | .446 | .457 | .440 | .522 | .877 | 0.6 | 3.7 | 4.3 | 2.6 | 1.0 | 0.4 | 2.0 | 21.0 |
I've noted their favorable schedule being the reason for their elite defense once already, but they've managed to keep it up as they play tougher teams more regularly.
The build up to 2018 is where we'll find out if Portland's new defensive identity is here to stay. They host the Wizards, Rockets, Spurs, Nuggets and 76ers while also visiting Warriors and Timberwolves between now and New Year's Day.
Four of those teams rank in the top 10 for offensive rating, while the other two can blow teams out on their night.
Takeaway: If the Blazers are still a top-five defense around Christmas, it will time to treat them as a serious Northwest contender.
Jazz (13-11) +400
Just as the "they won't be able to score" crowd looked as though they'd be correct, the Jazz rattled off six wins in a row, scoring 115.5 points per game.
Utah's 123.4 offensive rating throughout the streak is off the charts, while their 97.5 defensive rating is typically Jazz-like.
Without Ben Simmons putting up historic numbers, Donovan Mitchell would be in the running for Rookie of the Year honors. The 21-year-old has become Quin Snyder's go-to guy given that he can play off the ball and shoot the lights out, run the offense as the primary ball handler and run an exceptional pick-and-roll.
Where the questions come in around the Jazz is how they bring Rudy Gobert back into the lineup.
The Favors/Gobert lineup is -25 in 243 minutes this season (-49 per 48 minutes). Utah is +144 in the other 914 minutes (+7.6 per 48 minutes). https://t.co/4cbKpCKPlw

— Andy Bailey (@AndrewDBailey) December 5, 2017
While Gobert was out injured, Derrick Favors re-captured his 2015-16 form but in doing so, made it increasingly evident he works best as a center. Snyder is determined to find a way to allow them to share the court, though:
.@andyblarsen asked Quin Snyder about re-integrating the Favors-Gobert pairing into a Jazz offense that's been on fire lately. Snyder had a good (and thorough) answer: pic.twitter.com/cdyTgqSiMF

— Ben Dowsett (@Ben_Dowsett) December 5, 2017
Takeaway: The next 5-10 games could define Utah's season. If they can find a way to reintroduce Gobert into the offense and keep a 110-plus offensive rating, I like them to win the division.
The Verdict
Get on the Utah Jazz
Their odds will never look better, and as the most consistent and well put together team in the division, +400 is a steal.
Some questioned their ability to even keep a .500 pace this season despite the fact no team in the last 20 years had produced a top-three defensive rating while finishing under .500.
With Gobert out, the Jazz have remained toward the top defensively, checking in at fifth in defensive rating at 103.2. Now that the Frenchman has returned, it won't be long before they start to climb up the rankings.
Utah arguably has the best coach in the division, the most consistent team, and the blessing of low expectations.
As most people sit patiently and wait for the Thunder to possibly find their winning formula, I'm tipping the Jazz to win the Northwest Division.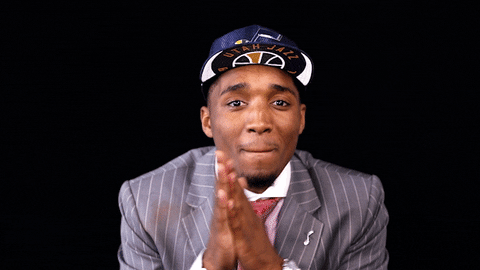 All stats provided by Basketball-Reference and NBA Stats as of 12/5
All odds provided by Bet Fair as of 12/5
Be part of the Action
Download the Sports Action app at the App Store or Google Play