Danny Ainge is Out, Brad Stevens Moves Up, but Questions Linger for the Boston Celtics Front Office
Credit:
Jessica Rinaldi/The Boston Globe via Getty Images. Pictured: Brad Stevens, left, and Danny Ainge of the Boston Celtics.
There are power shifts, and then there's the gargantuan tectonic disruption that occurred in Massachusetts on Wednesday. One day after the Boston Celtics' season ended at the hands of the Brooklyn Nets, longtime President of Basketball Operations Danny Ainge resigned, and coach Brad Stevens was elevated to replace him.
Ainge leaving, on its own, is huge news as he was one of the longest-tenured executives in the sport. He helped build the Celtics' 2008 championship team (with a little help from his old teammate Kevin McHale).
Afterward, he transitioned the team with the monster trade with Brooklyn that ultimately netted them Jayson Tatum and Jaylen Brown, two franchise centerpieces.
Furthermore, Ainge was seen as an indelible part of the franchise.
Now that's over, and in his place steps Stevens.
The news, per usual, brings more questions than answers. Here's a list of things we'll have to discover to determine how this set of decisions alters the face of the Green.
Is Stevens the Man for the Job?
Perhaps no non-player in the NBA is more of a moving target for assessment than Stevens.
Thought of as a genius from the start of his tenure based on offensive schemes and how hard his teams played — and in part thanks to a very healthy media machine in and around Boston — Stevens was hailed as a wunderkind early in his career, even before he'd won a playoff series.
That perception was brought back to reality in his first postseason in a loss to the Atlanta Hawks. But then he brought a team anchored by Isaiah Thomas and a plucky defense with veteran castoff defenders like Evan Turner to the conference finals in 2017. A hip injury that ultimately largely cost Thomas his career derailed whatever real effort Boston could have given vs. LeBron James and the Cleveland Cavaliers.
Then Ainge struck again, dealing one of the Nets' picks along with Thomas and Jae Crowder (who you may remember from such films as "destroying Milwaukee in the bubble" and "being an integral part of this Suns team") for Kyrie Irving. Along with Gordon Hayward and the Celtics' youngsters, Irving was thought to be the player who could put the Celtics back on the championship map.
Whoops.
After an injury-ridden 2018 campaign that still somehow saw another conference finals appearance, the team absolutely self-destructed in 2019 despite having its highest expectations, setting up a new narrative based on the pattern.
Stevens' Celtics teams have been incredible in spots of adversity when being underestimated and been awful in spots of expectation. They zig when the perception and market on them zags.
So now Stevens takes over Boston's front-office, a role he's had no prior experience in beyond working with Ainge and assistant general manager Mike Zarren. (Zarren's future, along with that of Director of Player Personnel Dave Lewin and other talented members of the front office, is unknown, with league sources offering conflicting speculation on what they'll decide.)
Bear in mind that Stevens is not taking over an extremely advantageous position.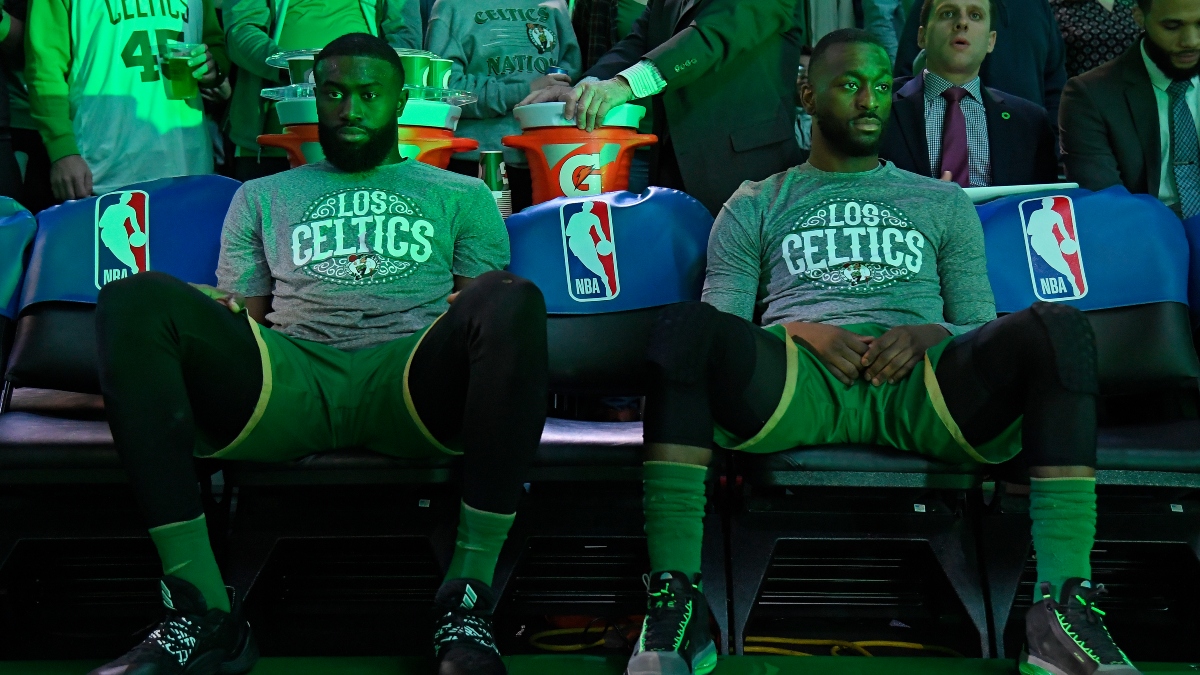 The Celtics' frontcourt is decimated; their inability to find scoring or defense inside has been a major issue, though Robert Williams' emergence might truly solve that in one fell swoop.
Kemba Walker, who is 31-years-old with major knee issues on a $35 million-per-year deal through 2023, is thought of as untradeable. I would caution against that; Russell Westbrook has been traded twice, and John Wall once with arguably worse contracts. Still, the Celtics have to either find a way to get the Charlotte version of Walker in Boston or move on.
The cupboard is bare with Tatum and Brown on expensive, long-term contracts. Carsen Edwards, Peyton Pritchard, Aaron Nesmith, and Grant Williams all look like players with decent potential but little to no star upside. That can change and would obviously help Boston (their player development side is sterling), but it's also hard to see them reaching that much further.
This means the Celtics may have to look for trades to find the right pieces around Tatum and Brown. Not only is there a question of whether Stevens is equipped to handle those negotiations, but he has a personal relationship with these players, having coached them. You can't afford to take personal relationships into account if you're trying to make the moves to win a championship.
On the other hand, Ainge's decision to deal Thomas in 2017 after he played on a torn hip in the playoffs was seen league-wide as particularly brutal. That perception has long been one tied to the Celtics' front office, that they would do absolutely anything to secure championship banner No. 18. Stevens may bring a more humanist approach to the job, but given their situation, he will also have to get his hands dirty to reconfigure the team.
So What About Trades?
If a team is willing to take a flyer on Walker, that's obviously the easiest solution; even if it were only for cap space, the Celtics could use going forward.
"There really isn't such a thing as an untradeable contract," one league executive remarked on Wednesday. "You just have to find someone as desperate as you are, and in this league, there's always someone desperate."
However, if Walker can't be moved or if the Celtics actually want return for him, the next most logical move is to deal Marcus Smart. Action Network has reported on talks involving Smart before, including the 2020 draft for the Warriors' No. 2 selection. But Boston has always walked away, in part because of his role as the Celtics' "heartbeat" in many ways.
Stevens, in particular, has commented that he "loves and trusts" Smart after coaching him his entire career. Is Stevens really going to be able to deal Smart if it's against Smart's wishes but in the best interest of the franchise? Quite possibly, but it's a question league insiders immediately had Wednesday.
In What Areas Will Stevens Excel?
Stevens might be successful at finding low-risk, high-upside opportunities in the draft and free agency to fill the roster. Those types of hits are what can change a franchise.
Look no further than the Denver Nuggets, who feature a second-round pick as the MVP, multiple second-rounders and two-way players in key roles, and players that other teams passed on for various reasons.
Putting those players in positions to succeed means cost-effective success, a key to not only managing cap space but the after-effects of a global pandemic on revenue.
Stevens is also likely to bring a warmer touch to the front office, and that can pay dividends. Ainge was upfront with his intentions to players; he told players that he would deal them at every turn if it put the team closer to a championship.
But modern players want to feel respected by and connected to their teams and front office leaders. To bring in star free agents, that personal connection matters a great deal. Fractures in those relationships can end those partnerships, as it was in part with Kevin Durant and Steve Kerr in Golden State.
Stevens represents a seismic shift in the front office, both in personality and approach. The Celtics have their star duo; Brown is signed through 2024 and Tatum through 2025.
But the moves to bring Boston back to contention remain unknown, and like most first-time hires, the upside and risk are equally extreme.
Boston's been one of the primary stories of the last two decades. Don't expect that to change over the next one, no matter if Stevens' ascension is a success story … or a cautionary tale.
How would you rate this article?
This site contains commercial content. We may be compensated for the links provided on this page. The content on this page is for informational purposes only. Action Network makes no representation or warranty as to the accuracy of the information given or the outcome of any game or event.