Bucks vs. Heat Game 4 Odds, Preview, Prediction: How To Bet Saturday's NBA Playoff Game (May 29)
Credit:
Issac Baldizon/NBAE via Getty Images. Pictured: Giannis Antetokounmpo.
The Bucks are favored in Game 4 as they look to complete a sweep of the Heat.
After a tight Game 1, Milwaukee has blown Miami out of the gym in two straight, leaving the Heat one game from their season ending.
Roberto Arguello breaks down which side he's backing on Saturday afternoon, delivering his best bet and analysis below.
Bucks vs. Heat Odds
Bucks Odds
-4.5
Heat Odds
+4.5
Moneyline
-195 / +165
Over/Under
221.5
Time
Saturday, 1:30 p.m. ET
TV
TNT
Odds as of Friday and via PointsBet
The Heat host the Bucks Saturday afternoon as the Bucks look to complete their revenge with a sweep after the Heat beat them in the bubble last season.
After protecting their home court in an overtime win and a blowout, the Bucks dominated the Heat again in Thursday's 113-84 road win in Game 3.
After being favored by 1.5 points in Game 3, the Bucks are 4.5-point favorites as of Friday night heading into Game 4.
Bucks Dominating the Perimeter Battle
On the injury front, Donte DiVincenzo (foot) will miss the remainder of the playoffs after suffering the injury in Game 3. Giannis Antetokounmpo (left groin soreness) is probable.
If the Bucks cover again as road favorites, they will need to continue forcing players other than Jimmy Butler and Bam Adebayo to beat them while putting pressure on the Heat's below-average defenders to get stops.
Offensively, the Bucks have had their way with the Heat's defense thanks to their size. Milwaukee has also forced the Heat's defense to choose whether to rotate and prevent looks at the rim or give up open 3-point attempts.. While the Heat could get away with the smaller but sturdy Jae Crowder defending Antetokounmpo last year in the playoffs, it is clear that Trevor Ariza isn't strong enough to hold his own.
The Heat have a feasible option with Adebayo guarding Antetokounmpo, but this creates problems with guarding bigs like Brook Lopez because the Heat would either allow a huge mismatch or have to play a big like Dewayne Dedmon alongside Adebayo. They opted against doing that in the regular season due to spacing issues on offense.
The Bucks' shooters have also improved significantly from last season. They have taken advantage of the Heat's poor off-ball defenders on the perimeter like Kendrick Nunn and Tyler Herro. Milwaukee's shooters — like Bryn Forbes, Pat Connaughton, PJ Tucker and Khris Middleton — have made the most of their open looks.
Milwaukee's increased shooting depth is important against the Heat's defense that allowed the fewest points in the paint in the regular season. Replacing Eric Bledsoe's poor shooting, along with these players getting more opportunities has made a huge difference while the Heat's shooting has taken a step back.
---
Miami Down to Its Last Chance
Miami is in dire need of its shooters to step up to continue this series, which will allow Butler and Adebayo to find more open looks near the rim against a Bucks defense that limits shots in the paint.
The Heat beat the Bucks last postseason by making enough shots with players like Goran Dragic, Tyler Herro and Butler stepping up as shooters. The Bucks will force the Heat to beat their drop-scheme defense as they pack the paint and force players like Butler and Adebayo to make jumpers instead of getting into the lane where they normally do most of their damage. Butler made over 40% of his 3-point shots against the Bucks last year in the playoffs, but he made just 24.5% during the regular season, and expecting him to make perimeter shots is a losing strategy.
Putting Antetokounmpo on Butler has been an effective way of limiting his looks near the rim, and the Greek Freak's incredible length has also bothered Butler as a pick-and-roll distributor. Crowder was also a much better screener and 3-point shooter (making over 40% in the upset over the Bucks in the bubble) than Ariza, which hurts Butler's ability to get into the paint because of less spacing and less separation when Butler is a pick-and-roll ball-handler.
The Bucks have dared the Heat's shooters to beat them, and they haven't been good enough. Miami ranks dead last among playoff teams by shooting just 38% from the field. The problem with the Heat relying on players like Nunn, Herro, Dragic and Duncan Robinson to make shots is that the Bucks have longer and more athletic players who can take advantage of them defensively.
The Heat need their shooters (other than elite sharpshooter Robinson, who should take as many shots as possible) to overperform in order to make up for their defensive shortcomings on the perimeter.
This weakness is precisely why the Heat traded Kelly Olynyk, whose size and pick-and-pop presence they sorely miss in the matchup, for Victor Oladipo. However, Oladipo's season-ending quad injury leaves the Heat without many feasible options to defend on the perimeter at a high level and also put pressure on the rim beyond Butler and Adebayo.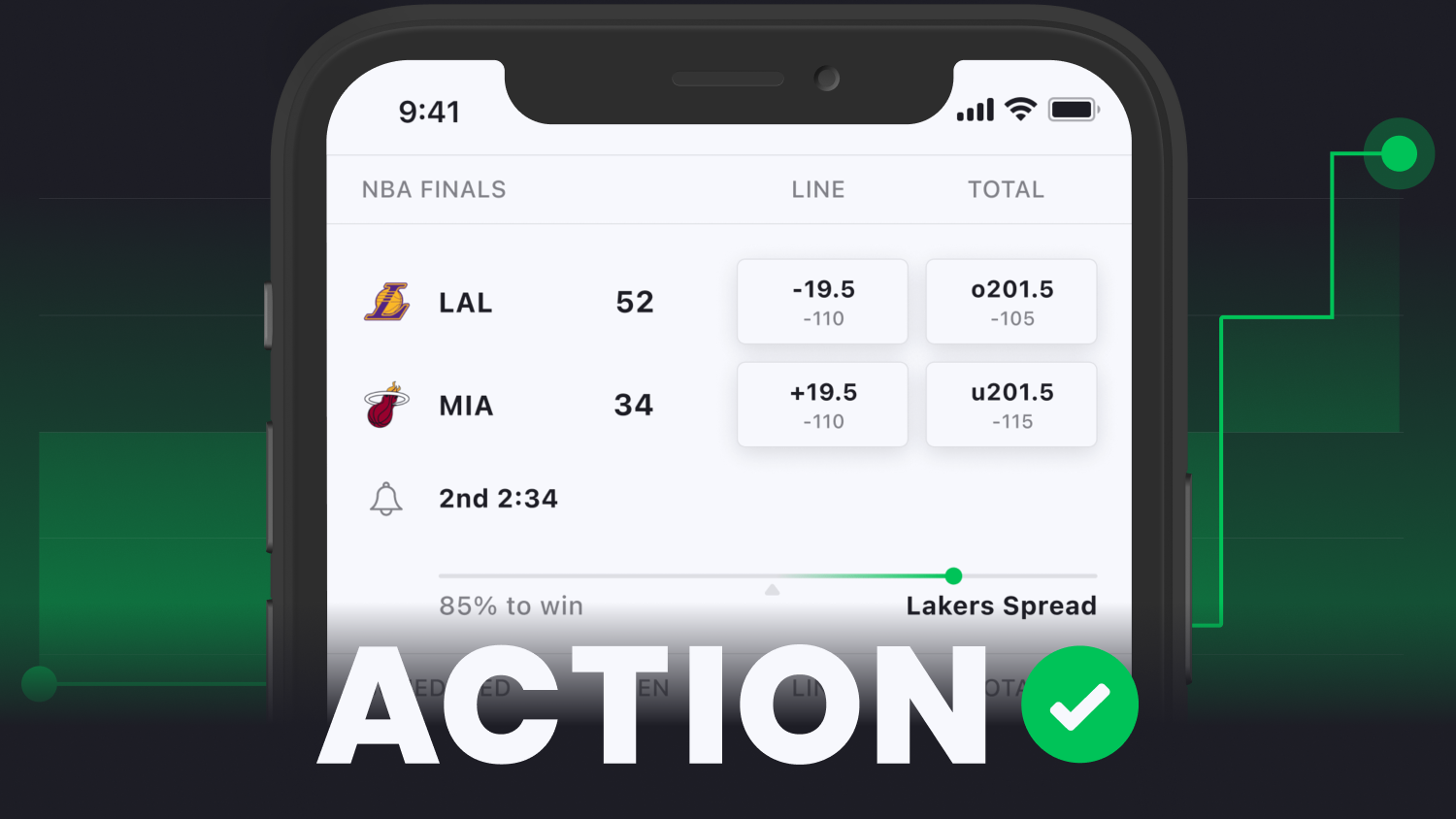 The must-have app for NBA bettors


Free picks from proven pros

Live win probabilities for your bets
Bucks-Heat Pick
With the Heat's backs against the wall, expect them to give the Bucks their best shot at home and be competitive in the first half, as this team won't go down without a fight.
The Heat missed too many makable shots in Game 3 early on as they dug themselves an insurmountable hole, but I expect their shooting to regress to the mean in Game 4. However, the Heat's shooting needs to be significantly better than average to overcompensate for their significant defensive shortcomings.
The Bucks have a handful of matchup advantages that the Heat can't solve with their current roster, and I expect the Bucks to cover as 4.5-point favorites as long as Antetokounmpo is active.
Pick: Bucks -4.5 (up to -6)
How would you rate this article?