Celtics vs. Pacers Game 2 Betting Preview: Can Indiana Hang With Kyrie & Co?
Credit:
Photo credit: David Butler II-USA TODAY Sports. Pictured: Kyrie Irving and Wesley Matthews
Game 2 Betting Odds: Boston Celtics vs. Indiana Pacers
Spread: Celtics -7.5
Over/Under: 204
Time: 7 p.m. ET
TV Channel: TNT
Series Score: Celtics Lead 1-0
---
>> All odds as of 10:30 a.m. ET. Download The Action Network App to get real-time odds and live win probabilities on your bets.
---
Game 1 of this series was UGLY with just 158 total points scored in a 10-point Celtics win. Are these teams due for a bounce-back offensive game? Our analysts discuss.
Betting Trends to Know
The Celtics and Pacers combined to scored 158 points in Game 1, well under the over/under of 210.5. This 52.5-point differential marks the most points a game has gone under since at least the 2005 postseason. In that time, only five previous games had gone under by 40 or more points; in the next playoff game, the over went 3-2. — John Ewing
Both the Pacers and Celtics really struggled offensively in Game 1, shooting below 40% from the field. This will be just the fourth Game 2 since 2005 featuring two teams that shot less than 40% from the field in Game 1. The last instance occurred in the first round of the 2015 playoff series between the Raptors and Wizards. The three games prior to tonight went over the betting total by 10.8 points per game. — Evan Abrams
The Pacers not only struggled from the field, but they struggled from the free throw line, too, shooting 12-of-21 (57.1%). Since 2005, playoff teams that shot below 40% from the field and under 60% from the line in their previous game have bounced back well, going 12-5 ATS, covering by 6.0 PPG. — Abrams
---
Locky: Why Is This Spread the Same As Game 1?
The biggest problem in this series is that, despite Nate McMillan being a good coach and the Pacers overachieving without their star, it's tough to make adjustments in this spot.
The Pacers are going to struggle to score in this series; that's a given. Sure, they aren't going to shoot as abysmally as they did in Game 1 (especially considering how many open shots they missed in the third quarter), but they don't really have a singular player who can create a mismatch and force a defense to make adjustments.
I guess that could be Tyreke Evans if he gets hot, but that's about it. While Bojan Bogdanovic is a nice player, he isn't controlling a game.
Let's also remember that there are many things for the Celtics to improve on going forward, as well. Their effort level in the first half was poor. They didn't make many shots — only one of their players (Jayson Tatum) shot better than 50% from the field — and they also turned the ball over 17 times.
It was a lackluster, bad performance, and they still completely steamrolled Indiana in the second half with a better defensive effort. What happens if the Celtics even play competently for four quarters? Now, that's something Boston fans have been asking for a few months, but I think this number is low considering what we saw in Game 1, combined with what these teams have been for months.
The Celtics closed -7.5 in Game 1 and remain -7.5 in Game 2. Really … no adjustment? I like Boston to put out a better offensive effort in Game 2, having played what will most likely be its worst game of the series in a win. — Ken Barkley
---
Mears: How I'm Handicapping Tonight's Game
With just a cursory look at the data, it seems like the Pacers might be a good candidate to bounce back in Game 2. They were egregiously bad in Game 1, but they actually took the most shots classified as "wide open" by NBA.com (defender six-plus feet away) of any team in a series-opening game.
On those, they were shockingly inefficient, posting a miserable 26.1% field goal rate and 34.8% effective field goal mark. On wide-open 3-pointers, Indiana shot just 26.7%. Those marks are sure to go up.
That said, Boston did a good job limiting Indiana's best players. Bogdanovic, Indy's best shooter at 42.5% from behind the arc this season, got just one wide-open shot. Doug McDermott got just one, as well. Wesley Matthews and Myles Turner — capable shooters but ones the Celtics aren't scared of in a series — were left open much more often.
Jaylen Brown, starting for Marcus Smart, did a good job bothering Bogdanovic:
Again, the Pacers will shoot better regardless, but who is shooting is much more important, and the Celtics were excellent in that regard.
And it's not like the Celtics were awesome on offense and should regress. They actually shot worse than the Pacers on wide-open shots, hitting just 23.5% of them — 26.7% from beyond the arc. Al Horford, an awesome mid-range shooter, was the main culprit, but the Pacers did allow Kyrie Irving to get a team-high seven open attempts. The Celtics could definitely get better, too.
The Celtics covered Game 1 as an eight-point favorite, and now they're right there again at -7.5 for Game 2. My biggest piece of advice is to don't buy into the zig-zag theory on the Pacers. I'd lean Boston again. — Bryan Mears
---
Moore: Why I'm Passing
Here's me looking at this game: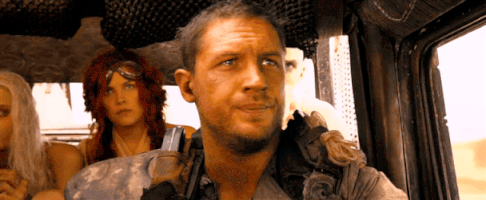 The Celtics are at home, they have sizable matchup advantages and they played better than the margin showed in Game 1. However… the Pacers tied the Celtics in the first quarter and won the second and fourth quarters. They just had a monstrous, nightmare-ish stretch in the third quarter that sealed the game.
With the line holding at -7.5, I don't feel good about Boston. But the Celtics also played really well and made mistakes they are unlikely to repeat, especially in the turnover department.
The Pacers can't create separation coming off screens or hand-offs with how Boston is slamming across the screens and contesting from behind. The Celtics can't generate space with the hands and bigs coming at them.
The under seems likely, but with points off turnovers and Kyrie Irving involved that doesn't feel safe, either. I've got no sense for this series yet, and I want one more game to make sure all of our assumptions about Boston are proven true. I'll pass. – Matt Moore
---
Editor's note: The opinions on this game are from the individual writers and are based on their research, analysis and perspective. They are independent of, and may not always match with, the algorithm-driven Best Bets from Sports Insights.
How would you rate this article?