Wob: Charlotte Hornets' Front Office Has Some Explaining To Do
Credit:
Jeremy Brevard-USA TODAY Sports. Pictured: Michael Jordan
The Hornets chose to offer Kemba Walker, their star point guard and heartbeat of the franchise, less than the standard max contract.
Once that decision was made, Kemba was a sure-fire bet to leave Charlotte, as it's expected he'll sign with the Boston Celtics.
As Rob Perez writes, Hornets owner Michael Jordan has some explaining to do ...
Michael Jordan and the Hornets have one question to answer and one question only: Why?
It's what the entire metropolis of Charlotte, from South Meck to West Charlotte High, wants to know after reports of Kemba Walker leaving the organization to join the Boston Celtics dropped Saturday afternoon. (The move can't become official until 6 p.m. ET on Sunday.)
Why did this happen?
We heard from Kemba himself that he wanted to stay in Charlotte and was willing to take a pay cut to do so:
Takeaways from Kemba's convo w/ media today:
-He's willing to take less than super max if it helps @hornets build around him
-Charlotte is still his top priority
– He will meet with other teams before making a decision
– He's prepared to play somewhere else if it comes to that pic.twitter.com/rP02wWJAXO

— Josh Sims (@JoshFox46) June 13, 2019
Was this actually true or just a brilliant PR strategy before he bounced? Only he can answer that. But, for argument's sake, let's give him the benefit of the doubt and agree he truly wanted to stay.
Why wouldn't he? He could run for mayor tomorrow and probably win. He is the franchise's all-time leading scorer, a three-time All-Star, and holds almost every Hornets iron man record possible. He was beloved by the fan base through the ups, the downs, the Bobcats, the Tyrus Thomas failure, and everything in between.
But this is also a business, and at the end of the day in the NBA, loyalty is nothing more than a word in the dictionary. We've seen players get teased with blueprints of their jersey retired in the rafters as a sales pitch to get them to re-sign, only to trade them months later. We've seen players give it right back — pledging their long-term allegiance at an open practice for the world to see, only to leave months later to a rival city. Nobody owes anybody anything that isn't in writing. That may sound harsh and go against all business ethics, but it's just the cold, hard truth.
This is what makes the Hornets' decision all the more perplexing. If this wasn't an emotional decision to let Kemba walk, why was he not traded before the deadline?
We just witnessed the Lakers send seven years of draft control, all of their children, and liquidate the 401K for a one night stand with Anthony Davis — you're going to look this city in the face and say you couldn't at the very least bring back a DeMar DeRozan/Jakob Poeltl-esque Kawhi Leonard package for one of the best point guards in the league?
Why was he still on the team? Was there a genuine belief that this was a championship-caliber roster? Because that is the only reason why you run the risk of losing him for nothing. This cannot be true; it just can't.
The Hornets have had and currently have an average of $84 million of salary tied up in Nicolas Batum, Michael Kidd-Gilchrist, Cody Zeller, Marvin Williams, and Bismack Biyombo. The same Bismack Biyombo whose jumper looks like Charles Barkley swinging a golf club, the same Michael Kidd-Gilchrist who you can't tell if he's shooting or sneezing, and the same Nicolas Batum who is so washed up you want to feel bad for him until you realize he's making $50,000 per shot attempt.
We can sit here and make fun of the X's and O's all day, but what matters is these players were signed to these ludicrous contracts to COMPLEMENT and SUPPLEMENT Kemba — not carry him. There is no hindsight to contemplate, the Hornets roster was assembled qualifying the prerequisite that Kemba would be the nucleus, and if that nucleus was ever disturbed, you dissolve the entire cell and start over before it's too late.
The Hornets were never a championship contender and were never going to be, and if you ask anyone in Charlotte — this was never the issue.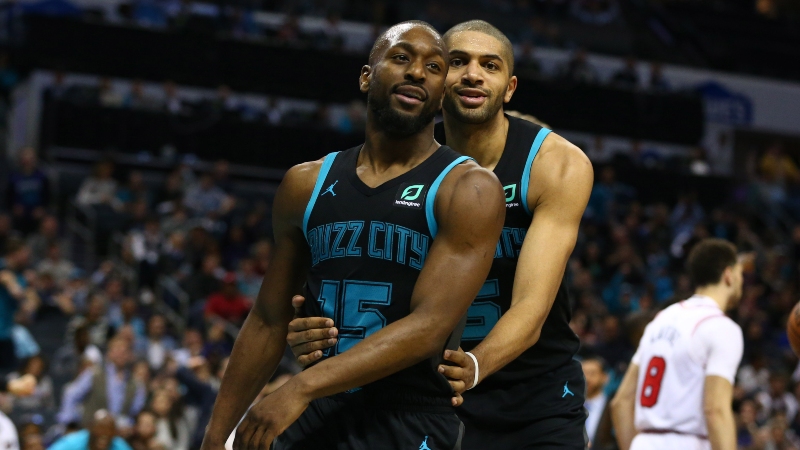 The way the draft lottery is currently structured you either want your team to be first or last. Drowning in mediocrity is the most harsh death sentence any NBA fan base can suffer, and waking up every day knowing this team had no future other than the slight chance of Miles Bridges dunking some dude into dust is as bad as it gets.
Again, I ask the question: why?
Did Michael Jordan decide between the trade deadline and free agency that he did not want to pay the luxury tax? Very possible, and honestly, he has every right to do so. If it's not his signature on the checks, it is coming out of his pocket one way or another. Never count another man's money, and in MJ's case — he may have another venture in the shadows we don't know about which requires him to not bleed extra tax through this one.
Would you want to pony up tens of millions of dollars to watch your employees tomahawk bricks at the backboard like five Carlton Banks from The Fresh Prince of Bel Air and finish ninth again behind a team actively trying to Lord of the Flies their point guard? The answer is no, and as reported by Rick Bonnell of The Charlotte Observer, if it ever came down to the franchise paying the luxury tax to keep Kemba or letting him walk for nothing in return — they were undoubtedly going to let him walk.
Fine, understood. We've seen this before in Oklahoma City, when Clay Bennett orchestrated a similar luxury tax prevention transaction involving James Harden, electing to trade him to Houston for a late first round draft pick and a bag of Cheetos.
While we're on the topic of the OKC Thunder, they too experienced a superstar departing in free agency and leaving nothing but a "it's not you, it's me" note on the kitchen counter with your spare apartment key next to it.
The difference here is that the Thunder had no option to trade Kevin Durant at the trade deadline before it was too late. The team was a legitimate title contender that would have likely been champions if Klay Thompson didn't go Super Saiyan in Game 6 of the conference finals.
Not a soul on this planet was thinking "what if KD leaves at the end of the season?" while they were in the middle of World War III with the Warriors. On the contrary, the only scoring the Hornets were ever doing in the playoffs was after practice at Roxbury.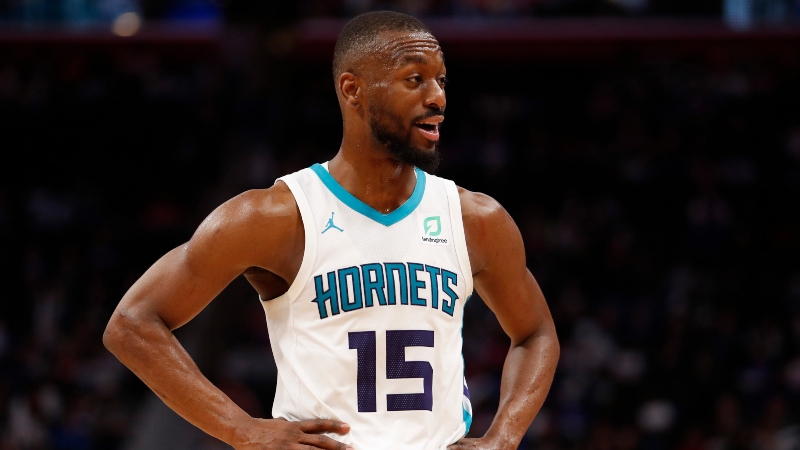 So, none of this adequately explains why the decision was made to hold Walker through the deadline. Not only did the franchise not offer Kemba the 5-year/$221 million supermax he was eligible for by making third-team All-NBA this season, they didn't even offer him a standard max ($170 million over five years), per reporting from Rick Bonnell. And once that decision was made — once every other team in the league could exceed the Hornets' offer if it wanted to, it was over.
The reported number is so low that I feel safe scribing the hypothesis that it feels like the Hornets didn't even want Kemba to come back. I can't believe I just wrote that, considering how good he is and everything he's done for the community, but the realization of this being true grows on me by the second.
It's almost poetic that Kemba is leaving to replace a player who reneged on his own pledge of allegiance, rightful justice — if you believe in that sort of thing.
But until the reasoning for the failed negotiation is addressed, you cannot blame Hornets fans for thinking they didn't trade Kemba for the sole purpose of having him start the All-Star game in Charlotte. It is an absolutely preposterous thought that the front office would cripple the franchise for just a weekend's worth of representation in an exhibition game, but I don't know what to believe anymore and neither does the city.
And that right there is the problem.
Michael Jordan doesn't owe anyone an apology …
… just answers.
How would you rate this article?