Did Magic Johnson Really Turn Down Nike Deal That Could Have Made Him a Billionaire?
Credit:
Raymond Hall/GC Images. Pictured: Magic Johnson
The story of Magic Johnson turning down Nike founder Phil Knight's offer to give him stock in 1979 was given new life this week when the story was recapped in the HBO series "Winning Time: The Rise of the Lakers Dynasty."
There was an actor playing Phil Knight making Magic the offer and there was the show saying that Johnson could have received 100,000 shares that would made him $5.2 billion today.
The latter part is creative hocus pocus and it's not clear whether Johnson's story is actually true.
Circumstances surrounding Nike when Magic was a shoe-free agent?
Johnson was obviously a huge star, the most outstanding player in the NCAA Tournament, beating Larry Bird and Indiana State in the final in March 1979. Converse already had Dr. J. They were the leader and they always offered the most cash: $75,000 to $100,000 a year was in the offing for Magic and Larry.
At the time, was Nike ever said to be in the running?
Nope. By July 1979, Al Harden, who worked for Converse vice president of promotions Joe Dean, had signed Magic.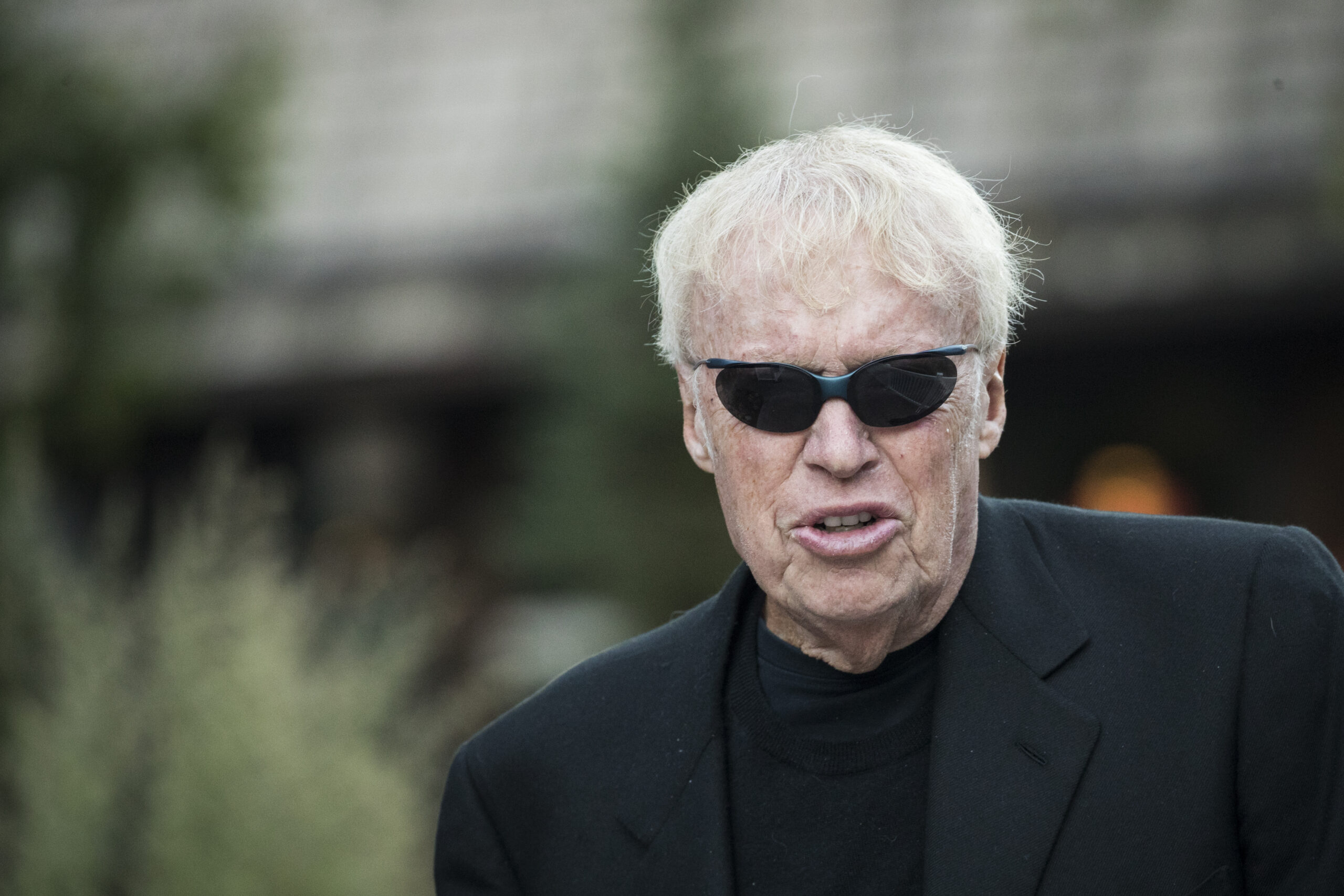 Where did this story come from?
It's hard to figure out the origin, but it gained steam for the first time in 2017 when Magic told the story on the Ellen DeGeneres show.
"When I first came out of college, all the shoe companies came after me," Johnson said. "After there was this guy, Phil Knight, who just started Nike. So he said something about stocks. 'I'm gonna give you a lot of stocks.' I didn't know nothing about stocks."
He told it to Yahoo in 2019 and recently at a McDonald's event with the excerpt posted on Twitter.
"I would have been a trillionaire by now," Magic said. "You think about in 1979 getting that stock then and what it's worth today. Yikes. That kills me every single time I think about that. And I'm like man, Michael Jordan would be making me so much money."
But this week, the story blew up even more when it was chronicled on the HBO Series "Winning Time: The Rise of the Lakers Dynasty" as a fact. There was an actor who played Phil Knight and a ledger put up on the screen suggested that if Magic took the stock, he would be worth $5.2 billion.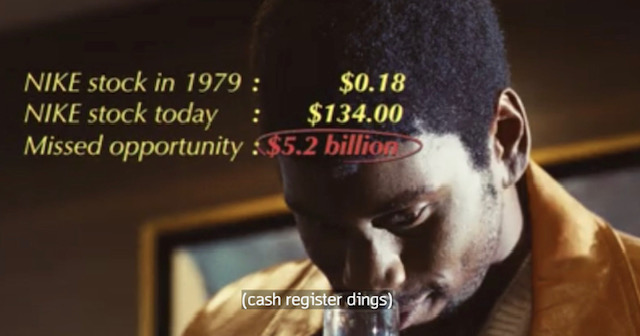 *Courtesy image
Could it be true?
Well, put it this way. Nike had endorsers before. We know that their first endorser Ilie Nastase, who was being paid $10,000, left for adidas because they topped the cash offer. There was no stock. John McEnroe replaced Nastase and he didn't become rich off Nike stock. And I've seen the contract Nike gave George Gervin in 1977. A $1,000 signing bonus, $2,500 a year and a guaranteed split of $20,000 among all of Nike's basketball players.
So, could Phil Knight — back in 1979 — think Magic was that much more essential to the business? In 1979, basketball shoes made up roughly 25 percent of Nike's business, which was $19 million in profit and $150 million in total gross revenue.
"Winning Time" took some major license that actually doesn't make sense. They made up that Nike offered Magic the same in stock as Converse offered him ($100,000) at a strike price of 18 cents plus $1 on every shoe shipped.
The 18-cent stock price doesn't make sense because when Magic was negotiating his shoe deal in the summer of 1979, Nike wasn't public. It did debut at 18 cents but that was Dec. 2, 1980. Magic was already in his second season with Converse.
The $1 per shoe is also a way too aggressive royalty. Magic's Nikes would have retailed for about $20. The standard royalty is five percent of the gross price ($10). That's 50 cents.
The first person we know got stock in a deal with Michael Jordan five years later and, according to his agent David Falk, it was a small amount.
This story sounds familiar…
If you feel like you've heard this before, you've read the story of Spencer Haywood, who was signed to Nike and said he agreed to stock. However, he lost out on what he says was $2.8 billion because his agent had power of attorney and sold his stock.
How specific would an offer to Magic have been?
"Winning Time" reasons that, if Magic went through with the Nike deal and kept it all, it would be worth $5.2 billion.
This is ridiculous. Phil Knight is the 27th richest person in the world, according to Forbes at $47 billion, but there's not another Nike executive on the Forbes list. To think that Magic would have been there ahead of another early Nike executive doesn't make any sense.
It's also strange that the Johnson story didn't seem to appear before 2017.
If Magic was offered stock in the summer of 1979, it would have been through debentures which Blue Ribbon Sports, Nike's earlier named predecessor, gave out at $1 apiece. When the company went public in Dec. 1980, each debenture was converted into 30 shares of stock.
For the record, Phil Knight nor Nike has not commented on the story and until that happens, the tale with live with on with relatively little challenge.
How would you rate this article?
This site contains commercial content. We may be compensated for the links provided on this page. The content on this page is for informational purposes only. Action Network makes no representation or warranty as to the accuracy of the information given or the outcome of any game or event.