Nick Young No-Shows After Challenging Gilbert Arenas to $100K Shooting Contest
Nick Young challenged Gilbert Arenas to a $100,000 shooting contest.
Arenas showed up to the gym with a duffel bag of cash, but Young bailed.
Arenas did the contest anyway and proceeded to make 95 of 100 3-pointers.
By now, you already know about Gilbert Arenas and his gambling escapades throughout the years.
The next chapter of 'No Chill Gil' was written on Tuesday when he arrived to the $100,000 3-point shooting contest he was challenged to by his friend and former Washington Wizards teammate Nick "Swaggy P" Young:
Gilbert showed up to the gym strapped…
…with cash.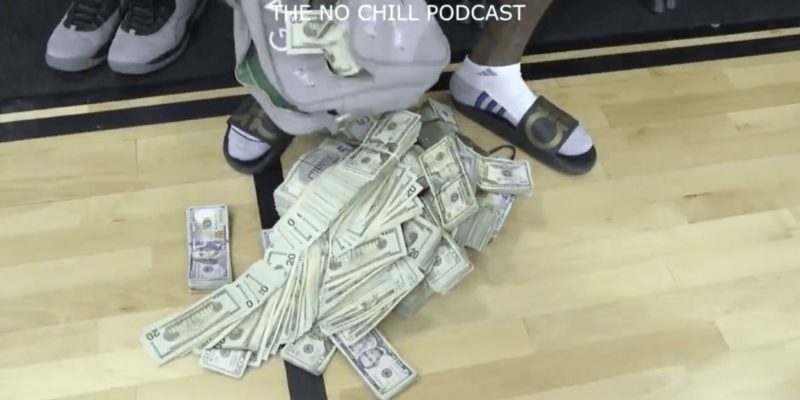 Young was nowhere to be found.
But that didn't stop Arenas from fulfilling his end of the bargain, the man went 95-for-100. We have Steph Curry on tape making 93. That's the unquestioned best jump shooter of all-time. Gilbert been out of the league since 2012 and went NINETY-FIVE PERCENT.
Some very important excerpts to note:
"I've been sitting on the couch watching Netflix for the last motherf–king 4 years. And I come out and make 95 out of 100. Let me go back on the couch. They just put Black Panther on Netflix."

"LeBron'll average 30 assists just passing the ball to me."
Perfection. And in case anybody forgot:
"[This] motherf***ing arm doesn't lose bets."
To be fair to Swaggy P, if Gilbert Arenas invited me to a shootout I wouldn't show up either.