Hornets vs. Pacers Betting Odds, Picks & Predictions: Should Indiana Be Favored by Double Digits?
Credit:
Photo credit: Joe Robbins/Getty Images. Pictured: Victor Oladipo
The Indiana Pacers are a 10-point favorite in the latest betting odds over the Charlotte Hornets, with the over/under set at 209.
Indy has struggled since Victor Oladipo's return, while Charlotte has exceeded expectations so far this season.
Get our betting picks on Pacers vs. Hornets below.
Hornets at Pacers Odds & Picks
Spread: Pacers -10.5
Over/Under: 210
Time: 7 p.m. ET
TV: League Pass
---
Odds as of Tuesday afternoon and via FanDuel. Get up to a $500 risk-free bet at FanDuel today or see more offers and reviews for the best online sportsbooks.
---
Pacers fans, I hope you had a busy Sunday evening and weren't able to watch the game against the Raptors — a 46-point loss. Ouch.
And despite that showing and poor play in general, the Pacers now are double-digit favorites at home vs. the Hornets. Is that warranted? Our experts break it down below.
Update: Devonte' Graham is now uncertain to play. Make sure to monitor his injury status here prior to tip.
Betting Trends to Know
The Pacers are just 3-7 straight up (SU) and 4-6 against the spread (ATS) in the last 10 games. That said, they've done well overall this year as favorites, going 21-17-3 in that position.
The Hornets, meanwhile, are just 15-14-1 ATS on the road and 24-27 ATS as underdogs — fairly neutral in both situations. They are, however, +6.58 units on the road, as big wins have helped bettors to a positive ROI.
Sharp Action Report
So far, there has been little action on the spread. Whether that's because sharp bettors think the line is right or whether they just don't trust either team given their recent play, we've tracked no steam moves on the side.
We have, however, seen sharp action on the total …

We've tracked steam moves on the over at both 208.5 and then again at 209, which has pushed this line up from 208.5 at opening to 209 now. The public seems to agree, as the over has gotten 64% of the bets. Interestingly, though, the under has gotten 76% of the money.
A discrepancy like that typically suggests sharper money, so it will be interesting to see where this market goes. Of note, it hasn't moved over 209 despite the steam on that number. Perhaps sharps will buy it back if it gets above the current mark.
[Bet now at FanDuel. NJ, PA, IN and WV only.]
Wob: How I'm Betting Tonight's Game
What am I missing here? A Pacers revenge game after getting a 50-point L hung on them in Toronto?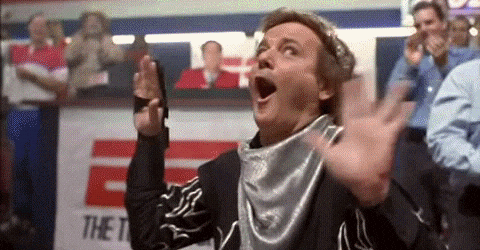 Jeremy Lamb is out for the year with that brutal knee injury, the Pacers are in a tailspin, Victor Oladipo is still not back in a groove yet, and, oh by the way … the Hornets are not that bad!
Their record suggests otherwise, but they should not be double-digit dogs to anybody in the Eastern Conference not named the Milwaukee Bucks. The audacity … the disrespect of Devonte' Graham and Miles Bridges!
The Hornets are the slowest-paced team in the league and subsequently carry the NBA's second-least efficient offense, while the Pacers hold the seventh-best defense, so on paper this does make sense. But I have two eyes and know the Hornets will keep this close at the very least.
[Bet now at FanDuel. NJ, PA, IN and WV only.]
THE PICK: Hornets +10.5
Mears: Should the Pacers Be Double-Digit Favs?
I'm in agreement with Wob here. I think this is either a bet on the Hornets or a stay-away. I don't feel comfortable at all needing 11 points from the Pacers.
I was interested to see how they'd do Sunday without Victor Oladipo, who was out that game and is questionable tonight. He just hasn't been any good this year, whether it's rust or not being completely 100% health-wise.
The data is really ugly. He's shooting just 33.3% from the field overall, including 25.0% from beyond the arc. The Pacers have been 7.3 points per 100 possessions worse with him on the floor vs. off. Most of that is the offense, which has been a crazy 9.3 points/100 worse. It's been ugly.
Honestly, I think the Pacers just have to go through the pains here. A healthy, right Oladipo is by far their best player and the only chance they have to make a run in the playoffs. He sucks right now, but I don't see another path for them other than just letting him work through whatever is happening right now.
That's their best course of action in the long-term, but it could remain ugly for a bit in the short-term. It seems like this line is expecting regression from him and the team, and while I'm fairly confident it'll come in time, that doesn't necessarily mean it will tonight and that they should be double-digit favorites.
Don't get me wrong: The Hornets are not a good team. But they have some talent and over the last two weeks they actually have a higher Net Rating (-1.4) than the Pacers (-5.0). And that's scrubbing out garbage time, so they weren't fully penalized for that atrocious Raptors game.
With the projected slow pace and the Pacers' issues, I just don't think they'll be efficient enough to be able to hang 11 more points than Charlotte and thus would lean Hornets +10.5/+11.
And by the way, my favorite player prop of the night is a Pacers one. See my daily manifesto for more information.
Note: Victor Oladipo has been ruled out. It doesn't change much for me here.
[Bet now at FanDuel. NJ, PA, IN and WV only.]
---
Editor's note: The opinions on this game are from the individual writers and are based on their research, analysis and perspective. They are independent of, and may not always match with, the algorithm-driven Best Bets from Sports Insights.
How would you rate this article?