Kawhi Leonard's Injury Shows Load Management's Benefits Are an Illusion
Credit:
Photo by Kate Frese/NBAE via Getty Images. Pictured: Kawhi Leonard (Clippers)
At All-Star Weekend, a longtime NBA executive remarked to me that the real benefit of load management is that "we won't see so many great players' careers cut short."
Chris Paul had his meniscus removed in his knee 14 years ago; he's 37. Kevin Durant had major foot surgery nine years ago and Achilles surgery four years ago; he's 34, and still one of the best players in the league. Stephen Curry is largely injury free (knock on wood); he's 35 and still very much Curry.
Brandon Roy-type situations are less prevalent. Players are thriving not into their 30s, but approaching their 40s.
What's interesting is that the measures that teams are taking to preserve players' bodies won't, in most cases, actually benefit those teams.
For the longest time, teams have been accused — and rightfully so — of looking only at their own short-term interest.
What load management actually does is help players play longer, even though those times are very likely to come when those players no longer play for the franchise that rests them.
Sure, Kawhi Leonard could retire with the Clippers. He's close to family in San Diego; Los Angeles is where he wanted to play from the time he asked out of San Antonio five years ago.
But would it shock you if a 37-year-old Kawhi is playing 20 minutes a night, making $18 million coming off the bench for the Lakers?
Even if Leonard is an outlier due to a specific combination of a serious leg injury that has been the source of much of his load management and his superstar status, most players that teams are resting won't see those benefits in terms of health and availability until they play for another franchise.
I want to take this moment to stress that this is the right thing to do. In as much as morals ever play a part in professional sports — the primary goal is to make money, and the second is to win — its role is tertiary at best.
Teams are essentially helping players benefit in ways that don't help those specific franchises while paying those players tens of millions of dollars.
The Clippers are an outlier example for several reasons, but also the most forward of the load management teams.
The Clippers paid Leonard and George $86 million in base salary this season. Leonard made over $816,000 per game for his 52 games played this season, and George $759,000. That's compared to an 82-game rate of $518,000 for each.
Now, the Clippers didn't sign those players to play in the regular season; they paid them to try and win championships.
The point is that the Clippers paid those players a combined $86 million, rested them so that they would be healthy for a long playoff run, and are looking at the very likely possibility that they will get a grand total of two combined games played in the playoffs from them and a first-round exit.
I want to stress that this isn't George or Leonard's fault. They didn't choose to get hurt, and getting injured is normal and is an expected part of an NBA career.
They're not stealing from the Clippers here. The NBPA came out of All-Star Weekend with a few strong messages on load management and among them is that the instructions to rest during the regular season are made by the training staff.
This is why you've heard Jeff Van Gundy and his brother Stan on various TNT and ESPN broadcasts talking about the modern medical staff and questioning the science behind these decisions. ("Questioning science" being a particularly thorny phrase over the last, oh, say, three years unless you're Kyrie Irving.)
Players have suggested in several outlets that they want to play, but the medical staff is advising them to rest because it's best for them long-term.
So, as we approach load management in the future, we're faced with a very different modern conundrum.
In past decades, these kinds of decisions wouldn't be considered by teams because, frankly, they did what was best for themselves and themselves alone.
Teams are almost always selfish actors; that's what happens when you operate as a business in a competitive space with 29 other businesses and when players are not signed to lifelong contracts.
Teams would have just done what was best for them, and if the players didn't play very long? Well, that's their problem and not the team's problem.
We're six years removed from when Isaiah Thomas played on a bad hip in a contract year after an MVP-candidate season, then was traded and wound up never getting the mega-contract that would have changed his long-term financial future.
So, we've evolved to a better place, where medical staffs are, at least by accident if not intentionally, acting in the best long-term interests of the player — and counter to the short-term interests of the team.
Sure, ostensibly these decisions are made to keep players healthy for the postseason, but as we've seen, fate has different ideas. You can rest guys in January all you want and players can still wind up on the shelf when you need them most.
The load management teams are engaged in now was supposedly designed to keep players healthy for the playoffs.
"Sure, it's a shame that fans don't get to see the best players in the world as often and that fans' teams won't reach better seeds with better records. But in the end, it'll be worth it when they are ready for the playoffs!"
Has that worked out?
A quick look at the injury report quickly counters that optimistic view of the benefit of load management. Kawhi is out. Paul George is out. Giannis Antetokounmpo is out. The Nets rested Kevin Durant and Kyrie Irving when they needed to and all they got was a sad series against the 76ers without either of those stars on the team.
And that's because injuries will still occur in the playoffs.
Basketball is a contact sport. When competitive intensity increases, injuries will occur; it's part of the game, and there's no way of avoiding it.
The Clippers rested Leonard for long stretches this season, often when the team needed to stabilize. There's no reason the Clippers, despite their struggles, couldn't have finished with home court over the Suns or potentially challenged the Kings for the division.
But they chose rest to make sure he could be the player he was for the first two games of their series vs. Phoenix.
For two games, it sure looked like rest management had won.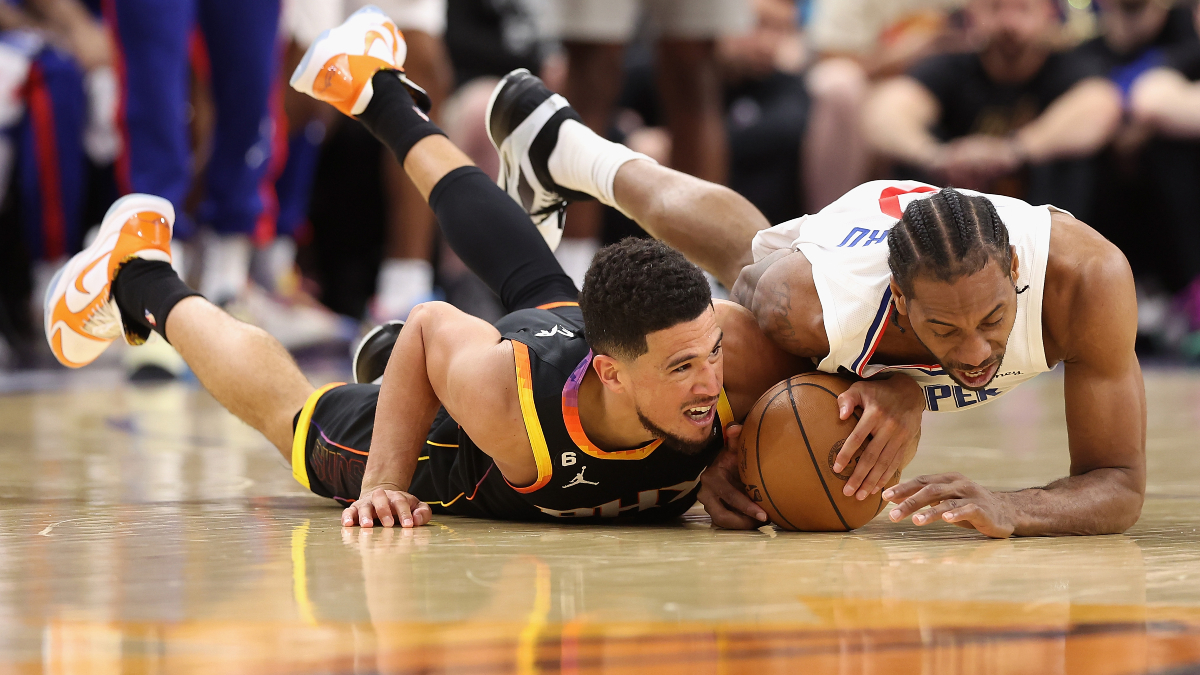 Leonard missed Game 3 after suffering a knee sprain in Game 1 that he played through in Game 2. The Clippers lost as Phoenix went up 2-1 and regained home court.
There's nothing to be done about this — again, injuries happen. That's the point. There's no real way to avoid injuries in the short term. Not even with load management.
We're never going to get the injury utopia that everyone desires. It's just that, a hypothetical idealist dream that isn't grounded in the reality of the game.
If I told you in a different context that a company could lose the productivity of a worker for a year but that it would ensure a longer employment viability for that worker (even if they wouldn't necessarily work for that company) and a better quality of life for the worker as they age, we'd mostly have an agreement that was the right thing for a company to do.
(I'm going to skip the conversation here on the decisions capitalism and socialism require of us as a society; there are college courses or, if you're Irving, some series of Instagram videos you can watch.)
We just need to acknowledge that these decisions to rest players aren't helping teams win the title. Would there be more injuries if teams didn't engage in load management? Surely, fewer games played means fewer opportunities for long-term injuries.
But load management also didn't save the Clippers.
L.A. can win this series; Leonard played through pain in Game 2 (a tough-as-hell performance) and is day-to-day for Game 4 and beyond. If they get through this series, George could return in future series.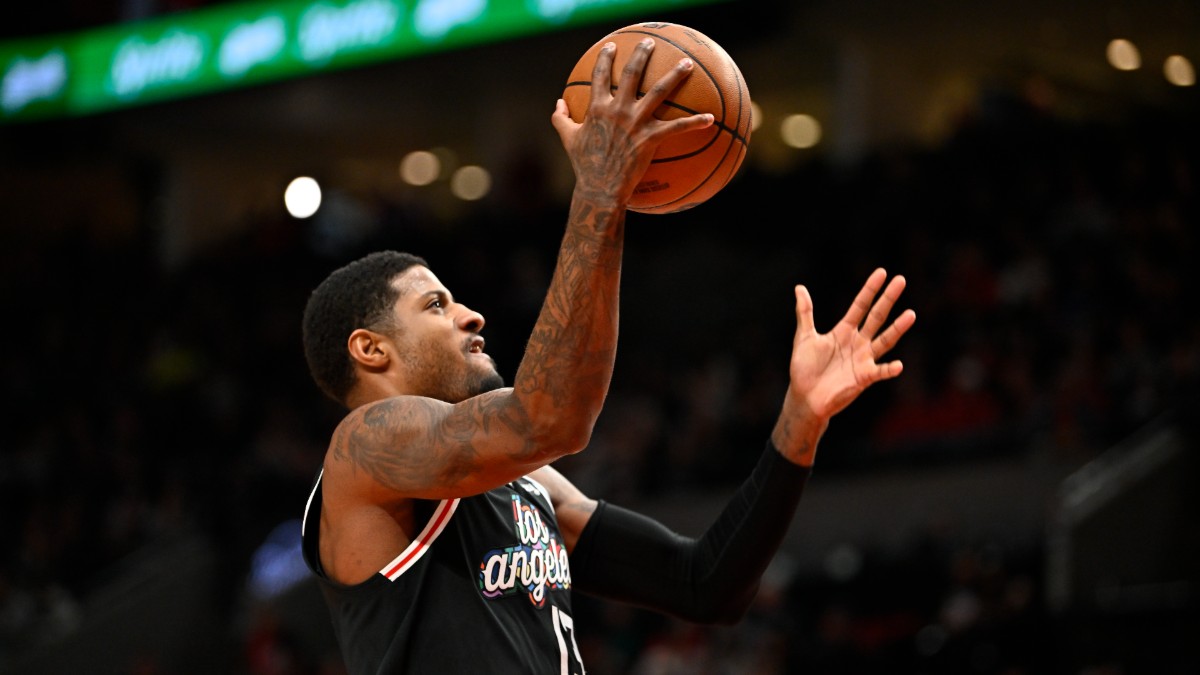 But their chances of winning this series very clearly were not — at the very least — substantially improved by resting Leonard and George throughout the season.
That doesn't, again, mean it wasn't worth it. George and Leonard may play into their late 30s thanks to these decisions if they chose to.
We just need to be clear when we talk about load management — about who's benefiting from it and when.
We also likely need to expect there to be a response from ownership on these issues. We already saw the beginning of this, with the 65-game minimum (and subsequent minute minimums) for award consideration next season in the CBA.
Teams' medical staffs may look for the best for players long-term with these decisions, but owners will not share that kind of benevolence.
This is not a monolithic trend. There are plenty of instances each season where players feel that a team's medical staff mishandles them or clears them before they feel they are physically ready to play.
You do not have to go searching long in an NBA veteran locker room to find instances where players felt their best interests were not looked after.
What is clear, however, is that if the Clippers, who went above and beyond to try and keep their guys healthy, cannot get their two most important players healthy for the first three games of a first-round series, then load management's idealistic goal is pretty clearly unattainable.
Load management needs to be reframed as a device to allow players to maximize their careers, and not to heighten a championship window.
For every instance where load management may prolong a team's title chances (and the Warriors are a great example of this), there are countless examples where simple luck rendered all of it moot.
We all live at the whims of fate, and those in professional sports dance between dangerous probabilities more than most.
We're never going to avoid or change the reality that injury luck will always be among the very biggest reasons for deciding the NBA Finals.
How would you rate this article?
This site contains commercial content. We may be compensated for the links provided on this page. The content on this page is for informational purposes only. Action Network makes no representation or warranty as to the accuracy of the information given or the outcome of any game or event.