NBA Futures Odds, Picks: 5 Early Finals MVP Value Bets
Credit:
Jacob Kupferman/Getty Images. Pictured: Kevin Durant #35 celebrates with Devin Booker #1 of the Phoenix Suns.
We're only in Round 1 of the NBA Playoffs but that doesn't mean it's too early to look for value on NBA Finals futures, specifically MVP markets. In a recent episode of the Buckets podcast, I joined Brandon Anderson and Joe Dellera to talk about, among other things, the historical trends and archetype of past NBA Finals MVP award winners.
What we learned by studying the history of the award is 75% of the time it has gone to the leading scorer over the past 40 years. Even in times when it feels like there is a bigger name, the leading scorer wins it most often. As such, it can be a great way to find value on teams whose futures might be a bit pricey at the short odds they are given to win the title.
So which of the current betting favorites should we looking to value on at a longer number? And which long shots fit the profile of a potential winner? Let's take a look.
NBA Futures Odds & Picks
The Celtics are the current favorites at every book, and they're the perfect example of a team who is incredibly pricey to play a future on right now, so bettors might be looking for a Finals MVP angle. And lo, we have a good option!
Jayson Tatum (+480 FanDuel) has the shortest odds, but bettors can get nearly four times those odds on the other half of their killer combo: Jaylen Brown. This is a bet that our own Brandon Anderson was all over during last year's Conference Finals, and it very nearly came to fruition.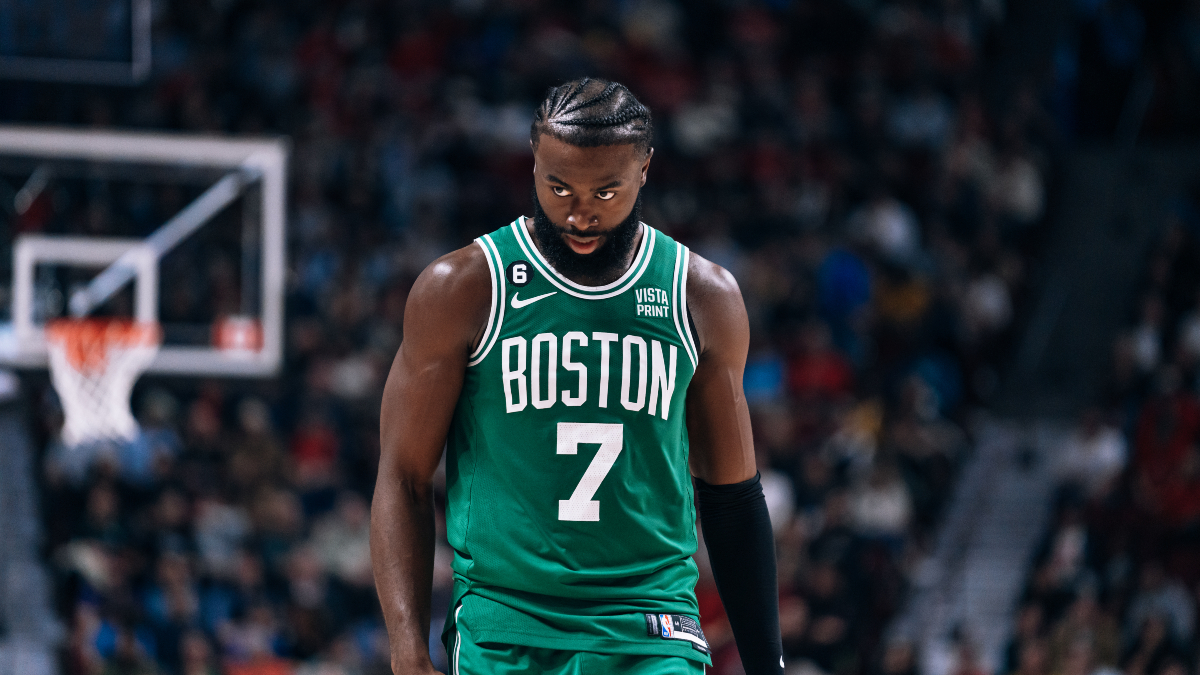 Through the first five games of the series, Brown was actually outscoring Tatum, and of course, if the Celtics had won the Finals, it may well have been Brown winning the award last year, given that he was the Celtics' leading scorer in their Finals loss. Bettors can get +1600 on Jaylen Brown at PointsBet, and this is my second-favorite play of the whole article.
The Bucks are one of those teams where the team's championship odds are nearly identical to their best player's Finals MVP odds. The best value bettors can get on Giannis Antetokounmpo (+400 at PointsBet) only nets them 50 more measly cents compared to the team's title odds.
Ten cents is clearly not worth it, so let's look at two other options: Jrue Holiday (+10000 Caesars) and Kris Middleton (+15000 PointsBet). The path for Holiday would have to look similar to Andre Iguodala in 2015 or Kawhi Leonard in 2014: second-leading scorer on the winning team with the main defensive assignment against the opposing team's megastar.
Theoretically, if he was shutting down Stephen Curry on one end, while averaging 24 points and eight assists a game, that's a solid case. However, Leonard and especially Iguodala's cases really centered in actuality around LeBron James. He was the center of the basketball universe in a way no one player is right now. At 100-1, I don't hate putting literally one dollar on Holiday, but it's one of those bets you make because the implied odds are so high a not because you actually think he will win.
For Middleton, the case centers around him outscoring Antetokounmpo. It's feasible, and if Antetokounmpo misses part of a game — as we saw in just this first game of the playoffs where Middleton scored a cool 33 — Mid can clearly still get buckets. But, it's another one that has theoretical value but is just so unlikely.
Do I think the odds Middleton wins Finals MVP are greater than 0.5%? Yes.
Do I think it's worth more than literally one dollar? No.
Ok, here's my favorite bet. Another team that is tough to bet on from a team perspective, but has a player I absolutely love for Finals MVP.
Currently, Kevin Durant (+800 BetRivers) is the player with the shortest odds for the Suns, but he's not even their leading scorer. Devin Booker (+2300) not only leads the team in scoring, he's seen notable boosts to both his points and assists since Durant joined the team. He even seems to be making a leap on the defensive end, and while Durant still has the name value over Booker, anyone watching the games right now will see Booker is the better player.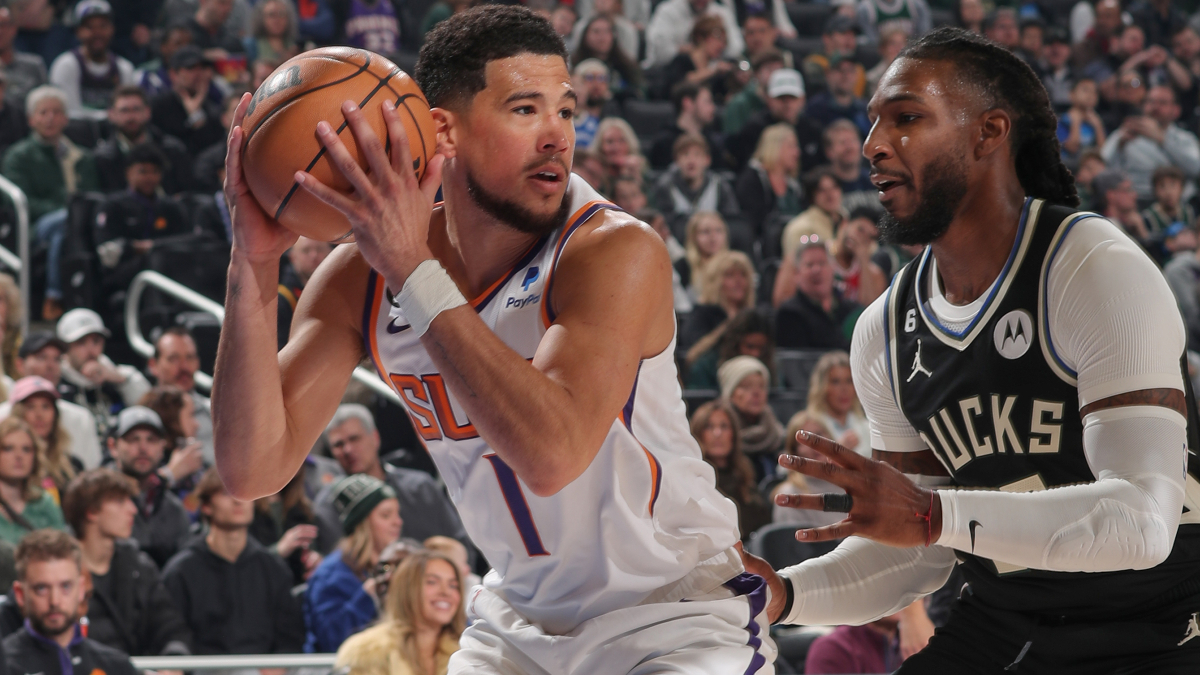 Part of that could be Durant still working off some injury rust, but that's the thing: He's 34 and always at a risk to miss a game or two. Booker is one of the most reliable players in the sport right now, and he's making a leap right before our eyes. Most importantly, though, he's likely to be the Suns leading scorer in a potential Finals win. At +2300 at FanDuel right now, Booker is my favorite bet for Finals MVP.
I'll be more brief here, since I'm not looking at Sixers futures in general right now, and Embiid is one of the true locks to win Finals MVP if his team wins. This version of Harden isn't going to outscore Embiid in a series. Bettors can get Embiid at +1000 at PointsBet right now, so if you are dead set on the Sixers to win the title, I do actually like getting the bump from +900 to +1000, but that number isn't nearly long enough for me, personally.
Somewhat similar story here. I'm not in love with this Nuggets number, but Jokic is +1000 at PointsBet, and if you think that after this year's MVP discussion, Jokic is about to win the NBA Finals and the writers will vote for Jamal Murray over him, you're crazy. As such I like getting from +900 to +1000 with Jokic if you want a Nuggets future.
The Long Shots
The Warriors are currently the sixth-favorites, which seems a little off given their current 0-2 series deficit to the Kings and the news on the Draymond Green suspension. That being said, if you are going down with the ship, I actually don't hate Klay Thompson at +25000 at BetRivers.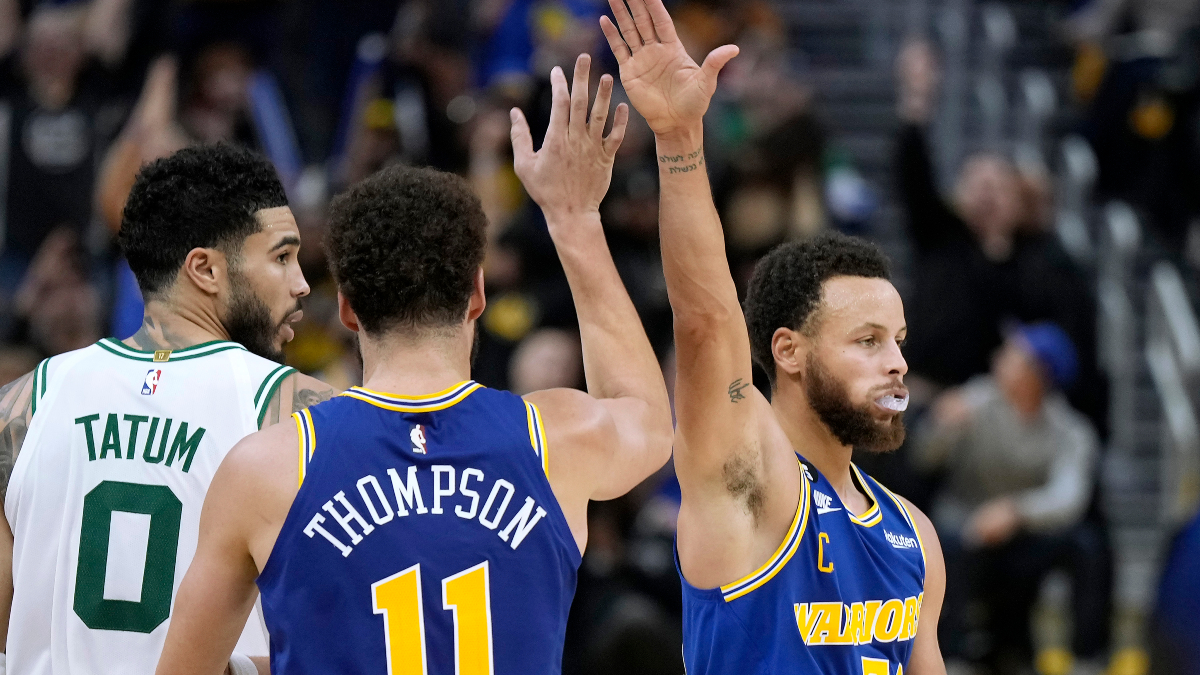 Thomson can certainly outscore Curry in a series, and I could easily see the writers giving Klay — a dude who has arguably come through in more big moments than Curry — his crowning achievement if it were close between the two. Again, not putting more than maybe 50 cents here now, but at 250-1, there's at least a world in which I could see it happening.
If you're all aboard the Warriors' first-round opponents right now, the only real play is De'Aaron Fox. There's a fun debate to be had over whether Fox or Domantas Sabonis is their most valuable player, but history tells us they're giving the award to the leading scorer, and Fox is that, hands down. The Kings are currently +2800 at DraftKings, but bettors can get De'Aaron Fox at +5000 at PointsBet.
Maybe the most intriguing team from a futures perspective right now is the Los Angeles Clippers. Bettors can get them at +4000, and given how cagey they've been about Paul George and the fact they stole one game in Phoenix without him, they've made me take a second look at their futures. If this feisty Clippers team steals just one more from the Suns, they guarantee a home Game 6 before a Game 7 where all the pressure would be on Chris Paul, Kevin Durant, and the Suns.
If you want to make this longshot even longer, in a world where the Clippers actually win the title, it would have to be with George. Leonard and George are also pretty close in terms of their scoring output during their respective Clippers tenures (25.3 per game for Kawhi and 23.2 per game for George). As such, my favorite of the longshots is Paul George at +15000 at PointsBet.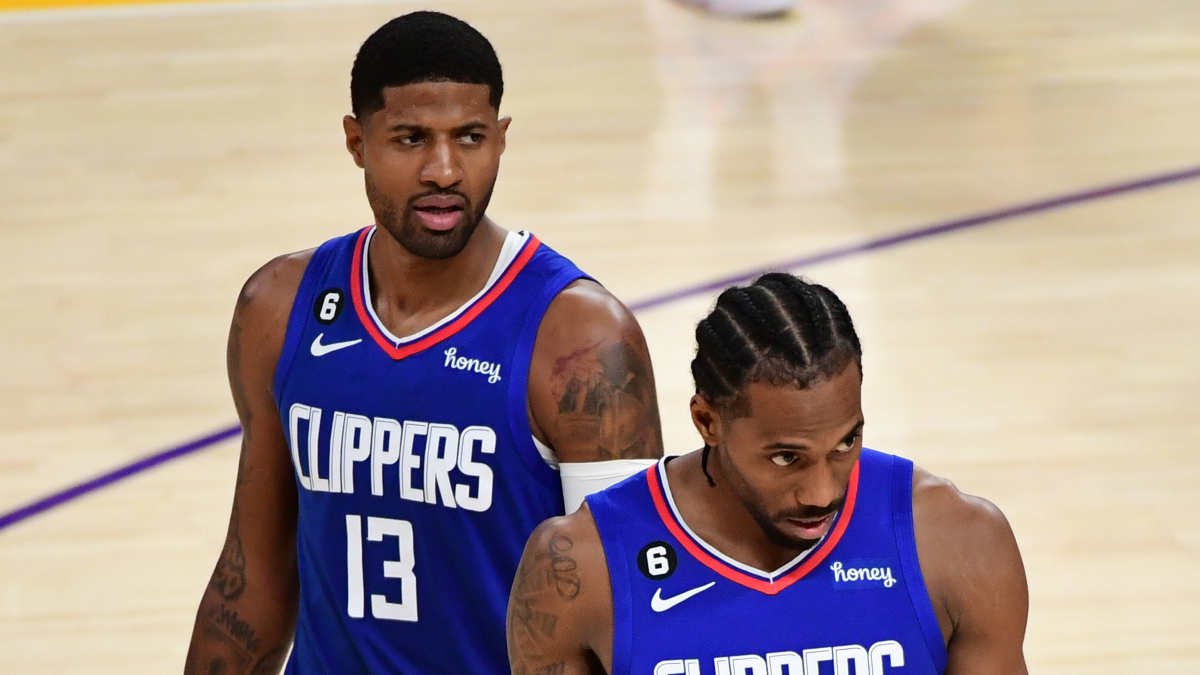 Ok, we're close to wrapping up since we're reaching the tier where these teams just aren't very likely to win, but a few final thoughts.
Ja Morant (+5000 BetRivers) is being priced as the most likely Grizzlies (+4000 Caesars) player to win Finals MVP, but Desmond Bane (+50000 BetRivers) could easily outscore him in a series, and Jaren Jackson Jr. (+30000 PointsBet) could put in the kind of two-way performance that, if he is close to Morant in terms of points per game, could get him a nod. Both seem too far fetched, though, I just really don't like that Morant price.
The more I think about the Cavaliers, the more I like them. If Giannis' back proves a real issue, I could see the Cavs getting to the Conference Finals, and Cleveland has given the Celtics fits this season. The Cavs have the second-best Net Rating in the NBA this season, but sadly I think for Finals MVP, the books have pegged it perfectly. Donovan Mitchell (+6000) is a near-lock to win it, but there is a universe in which Darius Garland goes supernova, so I don't like buying the extra cents there.
Last but not least, for the true sickos out there, Bam Adebayo is +80000 at Caesars. This Heat team has looked washed all season and just lost Tyler Herro, but the core of the team was very nearly in the NBA Finals last year and were two wins away from a championship three years ago. Antetokounmpo has already shown injuries can happen, and Adebayo could very well outscore Jimmy Butler for one seven-game set.
A few times in this article I have mentioned putting a dollar on a bet and then even just 50 cents last time. Consider this bet the perfect time to spend that shiny dime sitting on your desk.
NBA Finals MVP Bets
Jaylen Brown: +1600 (PointsBet)
Devin Booker: +2300 (FanDuel)
De'Aaron Fox: +5000 (PointsBet)
Paul George: +15000 (PointsBet)
Klay Thompson: +25000 (BetRivers)
How would you rate this article?
This site contains commercial content. We may be compensated for the links provided on this page. The content on this page is for informational purposes only. Action Network makes no representation or warranty as to the accuracy of the information given or the outcome of any game or event.