Introducing the Knicks' Most Important Free Agency Acquisition: Options
Credit:
Brad Penner-USA TODAY Sports. Pictured: R.J. Barrett
After months of build-up, the Knicks struck out on their pursuit of Kevin Durant and Kyrie Irving.
But it's not all bad news for Knicks. As Rob Perez explains, the franchise didn't panic with its moves and maintained flexibility for future deals.
You probably opened this webpage looking for a meltdown.
Honestly, I don't blame you.
There are plenty of justifiable reasons why Knicks fans should be mad — the first of which being sheer embarrassment.
The Brooklyn Nets stole the Knicks' date, took them home, and posted a sweaty selfie from bed at 3 a.m. Regardless of how much the Knicks stink or how long it's been since the franchise won a championship, they were always the varsity in New York City.
Even when the New Jersey Nets had one of the most fun teams in the NBA and were legitimate title contenders in Jason Kidd, Kenyon Martin, Vince Carter and Richard Jefferson — nobody here actually cared from a mainstream perspective.
The Tri-state area is orange and blue, through-and-through, and it's this widespread popularity that fans have always hung their hats on whenever skirmishes with Nets fans popped up.
I am not overselling this when I say June 30, 2019, without question, will go down as one of the lowest days in Knicks fandom history solely because it was the Nets, the junior varsity, who were the ones to put them on blast.
It doesn't end there either, unfortunately.
The Knicks doubled down by leaking a report to ESPN's Ramona Shelburne that they never even offered Kevin Durant a max contract in the first place:
The Knicks and owner Jim Dolan were not prepared to offer Kevin Durant a full max contract due to concerns over his recovery from the Achilles injury, league sources tell me and @wojespn. Knicks officials are in Los Angeles tonight, meeting with free agents such as Julius Randle.

— Ramona Shelburne (@ramonashelburne) June 30, 2019
The explanation for not offering the max is somewhat defensible — if the Knicks front office had genuine concern that KD's Achilles injury would prevent him from returning to his old self, then so be it.
They already learned the hard way what happens when you give an uninsured guaranteed contract to a backend-of-his-prime superstar with lower leg problems in the form of Amar'e Stoudemire — it can blow up in your face and cripple the salary cap for a half decade.
But what exactly was the purpose of making this public, if it was truly the Knicks who were the source of the information?
There is no PR battle to fight with the fans when the team has the worst record in the league. Don't even waste your time trying to spin it. And now, because of this, every superstar who contemplates signing with New York is going to wonder if their private negotiations are going to get aired out if things go south.
Even if the leak's intention wasn't some petty warfare like everyone originally thought, it's just bad business.
Speaking of bad business, all you're going to hear about today is how the Knicks traded away a 7-foot-3 phenom to clear cap space for what ended up being Taj Gibson, Bobby Portis, and Julius Randle.
While that is indeed true, New York did not Kemba Walker themselves — letting their most prized possession walk for nothing in return. Dennis Smith Jr. is still on the roster, along with all of the future draft picks that came with him.
This sounds like "bargaining," the fourth stage of grief — but you don't know who you're dealing with here. This is a Knicks fan you are reading, someone who has lived through the Allan Houston contract, Stephon Marbury, Jerome James, Steve Francis, Tracy McGrady, Eddy Curry, Antonio McDyess, Amar'e Stoudemire, and Joakim Noah.
You cannot kill what is already dead. We've seen it all.
This is the part where the Knicks begin to drown in FOMO and recklessly spend to make up for missing out on their desired love. Remember in middle school when the slow song started at the dance and it was a mad scramble to find that one girl or boy you really liked, only to see them taken?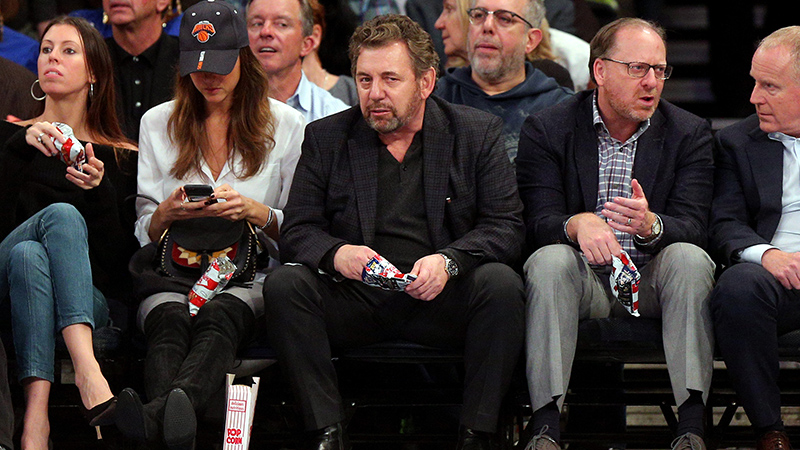 You just grabbed whoever was left to make sure you weren't the one person standing in the corner by yourself waiting for the song to end. This has been the franchise's attitude for the past two decades, and it would have surprised absolutely nobody if a Woj notification popped up with the news that the Knicks signed Tobias Harris, DeMarcus Cousins, and Sidney Deane from White Men Can't Jump to full four-year max contracts.
But it didn't.
Instead, they gave out moderate two-year deals to Randle, Gibson, Bullock, Ellington, Payton, and Portis. Names that will make any NBA fan sneeze if the word "playoffs" is used in the same sentence, but what ultimately matters is that their contracts expire together in 2021.
The only players the New York will have locked into the roster that summer are Kevin Knox, R.J. Barrett, $6,431,666 of Joakim Noah and any draft selections. In addition, the Knicks will hold options for both Julius Randle and Mitchell Robinson if they'd like to retain their services.
It could be worse. Trust me, it could be so much worse — all I have to do is get the city of Charlotte on the phone for you and the sentiment of nuclear winter would instantly subside. It is just so refreshing to see this organization finally realize that if you can't be first in this league, sometimes it's best to be last.
The Knicks fell flat on their face and will likely head to the lottery for at least two more years, but the light at the end of the Lincoln Tunnel is in the form of options. Options have never hoisted the Larry O'Brien trophy before, but they are a necessity to even getting into the championship conversation.
Fans have been begging this franchise to do things "the right way" by building through the draft and stop taking shortcuts to become relevant. Well, guess what, you finally got your wish. The championship race is wide open, no matter where Kawhi signs, which means there is going to be a surplus of teams in demand for short-term, team-controlled rentals of veteran good players at the trade deadline. You know who just signed 5 of those? The New York Knicks. Just wait until you see the arsenal of assets they bring back if they decide to move these guys.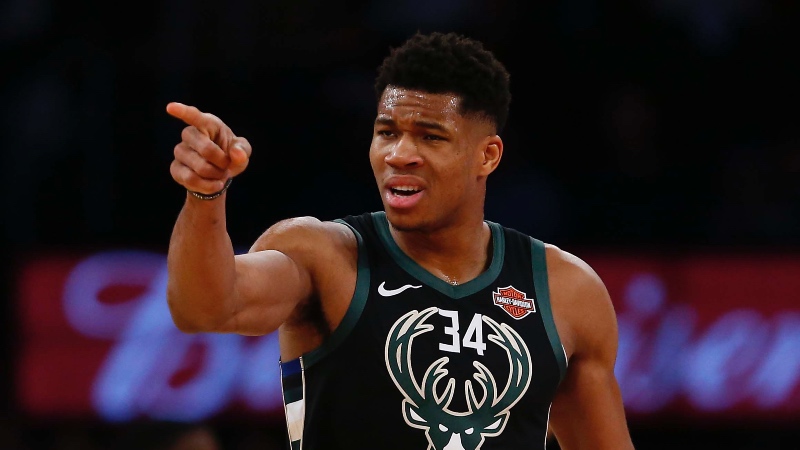 Seven first round picks in the next five years and two max spots available again in 2021 when a guy named Giannis Antetokounmpo can possibly become an unrestricted free agent.
Then there's Paul George, Jimmy Butler, Anthony Davis — just three examples of disgruntled stars who recently forced trades to … you guessed it … teams with options.
It hurts when you're expecting a Playstation under the Christmas tree and it's a sweater. The disappointment is natural and nothing to be ashamed of, but remember that there are less fortunate people in the world — or in this case, NBA franchises — who would do anything for that sweater.
I'm wearing it with pride until 2021, and you should too.
How would you rate this article?