Knicks Trade Porzingis and Risk It All on Durant, Kyrie and the Summer of 2019
Credit:
Credit: Mark J. Rebilas-USA TODAY Sports. Pictured: Kristaps Porzingis
The New York Knicks traded Kristaps Porzingis, Tim Hardaway Jr, Courtney Lee and Trey Burke to the Dallas Mavericks in exchange for DeAndre Jordan, Wesley Matthews, Dennis Smith Jr. and two first-round picks.
Matt Moore analyzes just how all-in the Knicks are on the Summer of 2019 and their pursuit of Kevin Durant, Kyrie Irving.
Look, I don't want to put too fine a point on it, and I get Rounders references can be a bit cliche, but no kidding, this is the Knicks on Thursday:
They went all-in. All the way. With everything.
The Knicks traded Kristaps Porzingis to the Dallas Mavericks in exchange for DeAndre Jordan, Wesley Matthews, Dennis Smith Jr. and two first-round picks. (The New York Times' Marc Stein first reported the trade, the Athletic's Shams Charania reported the pick inclusion.) Tim Hardaway Jr.'s massive contract, Courtney Lee, and Trey Burke are also expected to be included in the final deal.
Yep, the Knicks went all the way.
For months, reports and league insiders have said to keep an eye on New York with its well-known free agency intentions toward Kyrie Irving and Kevin Durant.
ESPN's Brian Windhorst and Zach Lowe both made mention of it multiple times on podcasts. None of this was surprising. What was surprising? Using Porzingis to pursue the cap space to chase multiple superstars this summer.
This all comes down to a few basic premises:
The Knicks felt their relationship with Porzingis was too far gone. Multiple league sources confirmed that the Porzingis talks have been going on "for a while" — as in several days. They managed to keep it under the radar which is actually a good step for the Knicks, who typically leak everything.
The Knicks presumably feel very confident in their ability to sign at least one of Kevin Durant and Kyrie Irving. This gets them within range of two max contract offers. They can ostensibly build a superteam from scratch … if they can sign the guys.
Smith just got out of his own trade demand. He's an athletic prospect with a lot of upside but no discernible real skills at this point. Jordan and Matthews are likely buyout candidates.
The Knicks got almost nothing for this, except the cap space.
Sound familiar?
Let me take you back in time.
In 2010, the Knicks had grand ideas for how to get their franchise back on track. Mike D'Antoni was the coach, but Chris Duhon played the fifth-most minutes. They wanted to use the New York glitter to lure LeBron James, Dwyane Wade, Chris Bosh or some combination of them, and they needed cap space. They took on the contract of Tracy McGrady from the Rockets and in doing so gave up two first-round picks to Houston.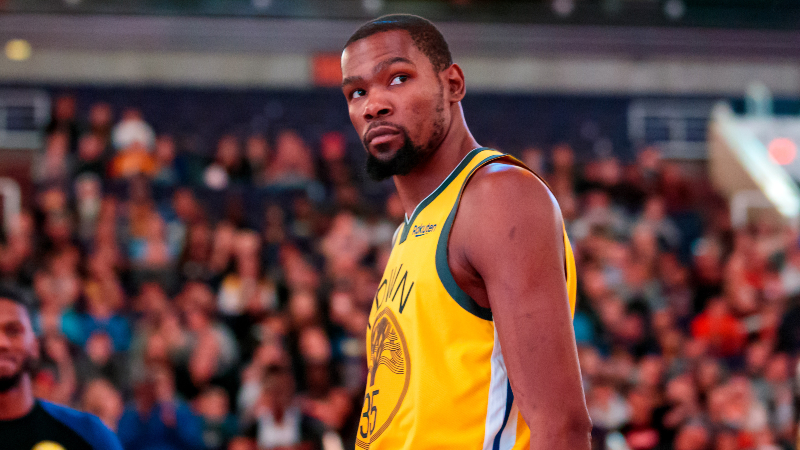 They did not sign LeBron James.
They did not sign Dwyane Wade.
They did not sign Chris Bosh.
They signed Amar'e Stoudemire to a 5-year, $100 million contract. He would play 141 games across his final three seasons in New York before being traded to Dallas.
It is hard not to see the similarity between that situation and this one, except New York just gave up the best prospect it has had in more than 15 years.
It is a truly stunning trade that will either be considered genius if the Knicks spark the best era basketball in New York since Patrick Ewing roamed the floor … or be remembered as yet another horrific decision.
Porzingis has yet to return from his ACL tear suffered nearly a year ago, and there's no word on when he might suit up for Dallas. He's been injury prone throughout the past two seasons and despite his considerable skill set, the Knicks didn't have any on-court success with him.
He did average 23 points and 7 rebounds along with 2.4 blocks last season before his injury, shooting 39 percent from the field. Much of his potential was based on his athleticism and ability to be an effective big all over the court, something compromised by his knee injury.
However, he still remained the brightest spot for the Knicks going forward. He and Kevin Knox constituted a good young core for New York along with Alonzo Trier and whichever one of Frank Ntilikina and Emmanuel Mudiay worked out.
In truth, it really seemed like the Knicks had moved past the "skip steps, chase stars" approach that had landed them in so much hot water through the years.
So all of this creates some unknowns: Does the front office, led by Scott Perry and Steve Mills, have intel on Durant and/or Irving, which gave them the confidence to make this move, given they had seemed so much more prudent than their predecessors? Or is this yet another example of a James Dolan team getting ahead of itself?
Then there's the matter of the two first-round picks included. The Knicks received an unprotected 2021 first-round pick and a top-10 protected 2023 first-rounder.
That could actually work out well; if Porzingis elects to sign his qualifying offer as was reported by the Athletic Thursday, and then leaves in free agency, Dallas might be up a creek without a paddle and those picks become hugely valuable.
That, of course, is at least two years from now at the earliest. The picks provide a possible backdoor out of a disaster for the Knicks, but by that time, the damage from this decision will have been done.
So we come back to the meat of the matter.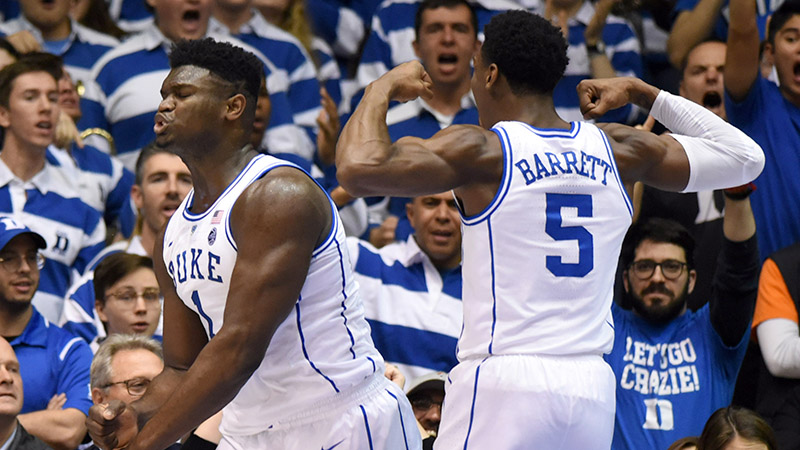 The Knicks need to sign Kevin Durant, Kyrie Irving, and/or land the No. 1 pick in the lottery to draft Zion Williamson. (Let's throw Anthony Davis in here as well, though that would presumably only happen if they landed the No. 1 pick.)
In other words, they will have to convince Durant not to re-sign with the Warriors presumably after winning his third title, not to sign with the Lakers and LeBron James, not to sign with the Clippers that will offer him the keys to LA's other franchise.
They will have to convince Irving to leave the Celtics after back-to-back top-four finishes (at worst) in the East and potentially back-to-back Eastern Conference Finals appearances (at worst).
Or they will have to convert on what is currently a 14 percent chance and land Zion Williamson with the No. 1 pick.
If they do not do any of those things, like in the summer of 2010 they will be forced to go big on the next level of free agents.
Khris Middleton. Tobias Harris. Nikola Vucevic.
There was always going to be a lot on the line this summer for the Knicks. But now? Everything is on the table, waiting for the cards to turn up.