Lakers-Blazers Betting Preview: Is There Value on LeBron as an Underdog?
Credit:
Photos from USAToday Sports. Pictured: Brandon Ingram and Damian Lillard.
Betting odds: Los Angeles Lakers at Portland Trail Blazers
Spread: Trail Blazers -3
Over/Under: 222
Time: 10:30 p.m. ET
TV channel: TNT
---
For some fans, LeBron James debuting in Lakers gold is the true beginning of the season. We got our group of NBA analysts together to talk through all the storylines and betting trends you need to know for Thursday's affair.
Barkley: Why Depth Could Be the Difference
The Lakers and Pelicans both played the entire preseason like they were trying to break the land-speed record.
There is skepticism about whether the Lakers really want to push the pace when LeBron starts playing more minutes, but I think if anything, you'll see him mail in defensive responsibilities like he did in Cleveland in favor of more efficient and precise offense.
This was part of the reason his statistical profile last year was so impressive. It's a smart strategy.
The problem is, much like with Milwaukee's new offense, the secret is out on the Lakers' pace. The over/under is 222 at the time of writing, so my advice is: If you're thinking about betting this over because "the Lakers want to play fast," the point of this paragraph is to tell you that's already baked into the number.
The Blazers last season were top 10 in defensive efficiency and didn't play with much pace; it doesn't mean it won't come in, just keep that in mind before you take the second mortgage out.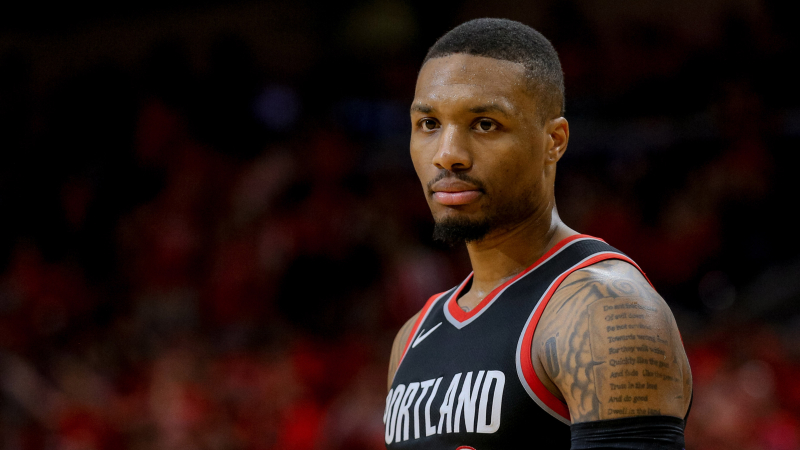 I do think the Lakers have some decided advantages in this game, and most of them revolve around their depth. Portland is obviously going to play Damian Lillard, CJ McCollum and Al-Farouq Aminu monster minutes in this game, with Aminu having primary defensive responsibilities on LeBron.
But Moe Harkless, a key part of the team, is questionable, and Evan Turner is hurt but playing behind him. The Blazers don't have Shabazz Napier or Pat Connaughton anymore, both of whom were helpful bench pieces. So you're going to be seeing a lot of Wade Baldwin and maybe some Jake Layman, too, along with the improving Zach Collins.
There will be many minutes in the game where the Lakers depth will create big advantages (basically any time Lillard is on the bench).
Again, it's Game 1. There's so much we don't know. But just as an "on paper" exercise, I would lean with the Lakers plus the points, especially if Harkless ends up being ruled out. — Ken Barkley
Moore: What I'm Watching for Tonight
Good Lord, what a mess of a game. Let's start at the top: We have no real sense of what either team is going to look like out of the gate after this summer's moves.
The Blazers lost key pieces like Ed Davis and Napier. The Lakers added the best player on the planet and the NBA equivalent of a bunch of (championship) circus carnies.
Blazers owner Paul Allen died Monday, making this home opener even more emotionally volatile; several key players had real relationships with Allen.
Both teams were better defensively last season than they had any right to be given their personnel. Both teams were worse offensively than they should have been given their talent.
This game is an indecipherable enigma puzzle that I want no part of. By the end of the third quarter, it's going to be plainly and clearly obvious what the play should have been.
You're either going to be asking "Why on earth did I take the Lakers, this team is a mess and Dame is killing them," or you're going to be asking "Why on earth did I bet against LeBron James as a road dog on short travel in Game 1."
There's just simply no way for me to figure this out.
The matchup I'll be watching is on the wings: Harkless is, at this point, probably the third- or fourth-best player on the floor for Portland. When he plays well, the Blazers play well.
How he matches up against Kentavious Caldwell-Pope and Brandon Ingram will determine a lot of this. James can't do it all. Also, I'm putting "Jusuf Nurkic gives LeBron James a foul that's just a little too hard" at Yes -250, No +300. — Matt Moore
---
Mears: Is Brandon Ingram a Good Shooter?
The biggest storyline in this game is obviously the debut of LeBron in a Lakers uniform, but I'm most interested in watching the development of their young guys, particularly Lonzo Ball, Ingram and Josh Hart., the last of whom put up a dominant MVP campaign in the Summer League and looked like he should force his way into the starting lineup sooner rather than later.
Ingram is particularly interesting. The public deemed his play a "leap" last year — and while he did play much better than his rookie season, a lot of that had to do with shooting 39.0% from the 3-point line after hitting just 29.4% in his first season.
Part of that might be due to simple aging progression — younger players typically get better over time — but I wonder if it was a bit of unsustainable shooting.
Ingram is a 65.5% career free-throw shooter, and studies have shown that free-throw percentage is a better predictor of 3-point success than previous 3-point success. That's almost definitely true with a young player who has a small sample of 3-point shooting.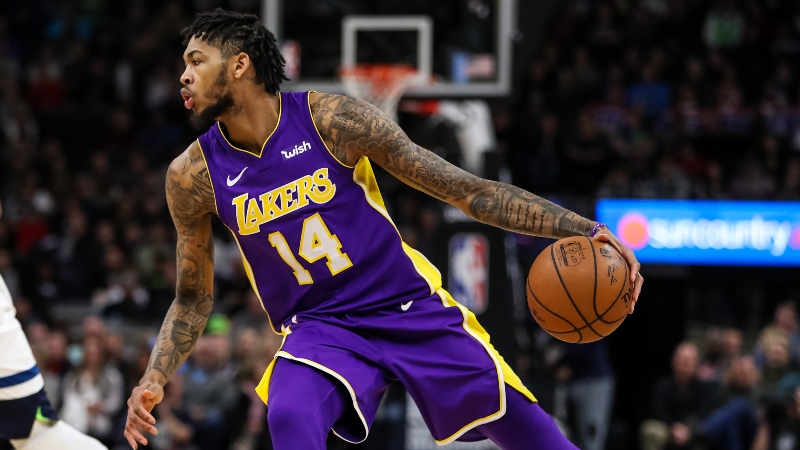 Ingram is not a good free-throw shooter, and his historical comps are not positive: Per Basketball Reference, there have been just 58 players in NBA history to shoot at least 100 free throws and 50 3-pointers and shoot 66% or worse from the foul line. The guys on that list are names like Josh Smith, Andre Iguodala, Gerald Wallace, Austin Rivers and Corey Brewer.
LeBron will be good. Lonzo will be fun. JaVale McGee and Lance Stephenson will be all over the place. But Ingram's development is perhaps the most important factor for the Lakers.
Is he a shooter like Smith and Rivers? Or can he develop like a Kawhi Leonard, who took a huge shooting leap early in his career? — Bryan Mears
---
Betting Trends to Know
LeBron's teams haven't finished with a winning against-the-spread record in the regular season since the 2012-13 Heat. From 2013-18, James' teams are 182-220-8 (45%) ATS in the regular season.
Since the 2014-15 season, LeBron has been an underdog in the regular season 40 times, going 21-19 straight up but 27-13 ATS. — John Ewing
In LeBron's career, he is 7-8 SU and ATS on opening night. He has not been listed as an underdog on opening night since 2015 in Chicago. Both in that game and in 2008 in Boston, James' teams lost SU but covered ATS.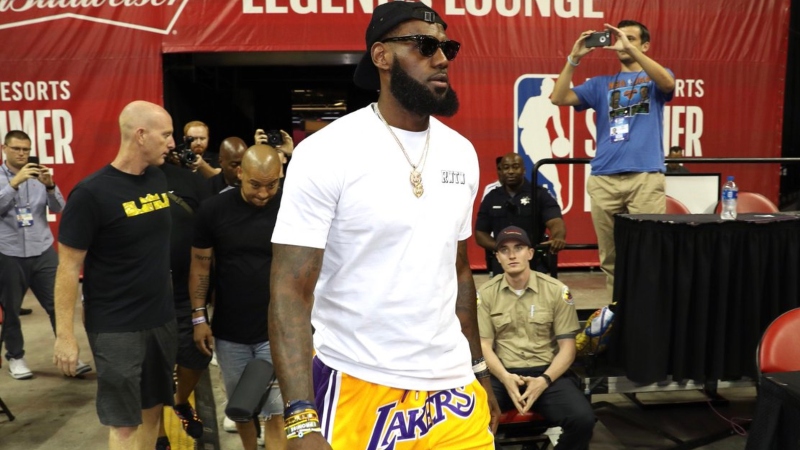 The over/under of 222 between the Lakers and Blazers at the Moda Center on opening night will be the highest opening night total of LeBron's career.
Terry Stotts has coached three different teams: the Hawks, Bucks and now the Blazers. On opening night, Stotts is 7-2 SU and ATS as a head coach, including 5-1 SU and ATS with the Blazers and 4-0 SU and ATS at home (all with the Blazers).
With both the Bucks and the Blazers — Stotts' last two coaching stints — he is 8-0 SU and ATS in his first home game of the season. Six of the eight wins have come by double digits. — Evan Abrams
---
Editor's note: The opinions on this game are from the individual writers and are based on their research, analysis and perspective. They are independent of, and may not always match with, the algorithm-driven Best Bets from Sports Insights.