Wob: How to Make the NBA's New All-Star Game Format Even Better
Credit:
Lampson Yip – Clicks Images/Getty Images. Pictured: Giannis Antetokounmpo and LeBron James
OK, everybody apologize. We all, including myself, doubted the Elam Ending format featured in Sunday night's NBA All-Star Game. I'm sorry. I'm so sorry I didn't believe in you.
In terms of mainstream consumption, the alternate scoring method had really only been featured during The Basketball Tournament (TBT) played during the Summer — those random basketball games that appear on ESPN in August that feature every Syracuse player who got burned by Kemba Walker and the Ohio State team that was on the wrong end of Gus Johnson's mixtape.
Change is rarely well received at first glance, but man did it pick the right time to deliver. The 2020 All-Star Game was far from the exhibitions we've seen in year's past: effort, emotion, sweat, and … charges? Charges. In an ALL-STAR GAME.
Turning each quarter into individual games instigated first-half drama unlike anything we'd ever seen before on this stage. Coaches were calling timeouts to advance the ball and were fouling intentionally. I can't believe I'm typing these words. And then, when we get to the fourth quarter, all hell broke loose. It was the best pickup game in the world.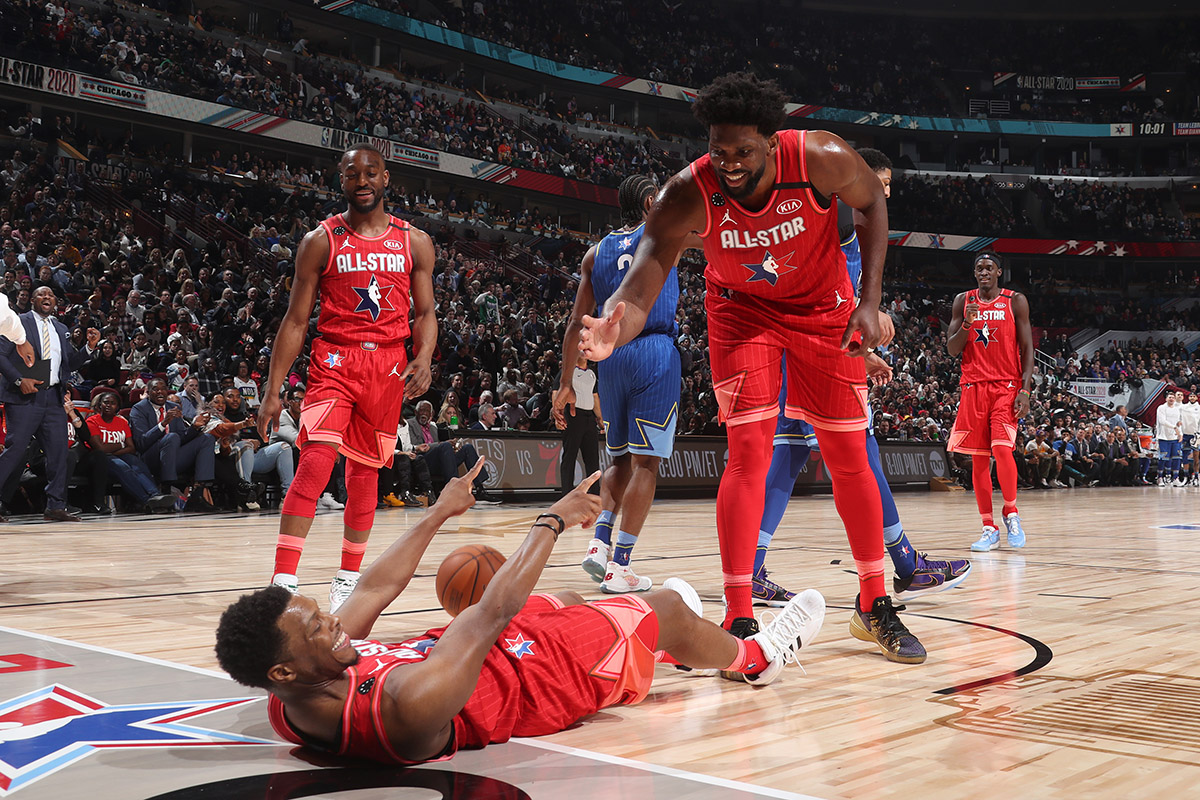 LeBron got Iguodala'd by Giannis, James tried to walk off with a 35-foot pull up, Kyle Lowry offered his body to the gods, James Harden got robbed of glory, Joel Embiid dream shook LeBron's entire family. "Next point wins" solicited completely unprecedented (and necessary) levels of stress.
Let's get off some instant reactions, including tweaks that would improve the new format even more.
---
Love betting the NBA? Check out PointsBet, where Action Network users can access an exclusive promotion to get a 200% deposit match (deposit $50, bet with $150). No strings attached. No rollover required.
---
RULE CHANGES TO CONSIDER
The game just cannot end at the line. If you're down at the park and it's point-point, the game turns into a war. The language of pick up does not include "free throw." The physicality endured during that last point ends friendships, family lineages are reprioritized. No easy buckets. Make them check up top and earn it a different way.
If free throws aren't removed in fear of players getting hurt: 1) Have the target score be win by two instead of straight up. That will drastically increase the chance of the game ending without a stoppage. 2) Implement the "21" rule. If you're playing 21, get to 20, and miss the free throw … you reset your score back to 15. Penalize teams for missing free throws and all of a sudden they actually become fun!
If you don't want to reset the score for a missed free throw, go with the NBA Street Gamebreaker: Made free throws count as negative points for the opposition. That way a team can't win at the line, but is still rewarded by making it more difficult for the other team to reach the final target.
Increase the target score! That fourth quarter was AWESOME. It honestly felt like a playoff game with all of the best players in the world on the floor. The closest thing we've ever seen to this happening is Team USA vs. Spain. Give us more … there are plenty of guys on the bench to not worry about players getting fatigued!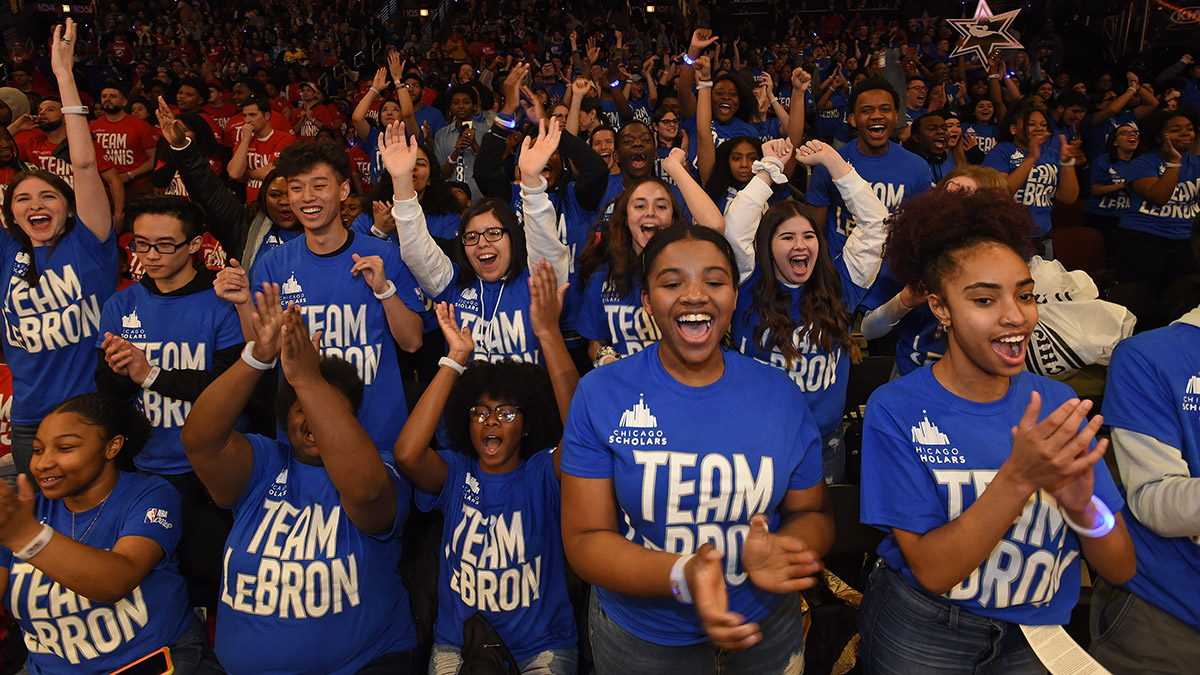 Pay the kids! While the financial reward to the specific team's charities produced awesome competition and created an atmosphere of intensity in the arena clearly audible through the television — you could see genuine anxiety in the kids' faces that they may not be the recipient of the hefty financial reward. For all of you: "it's a cold world, they need to learn participation trophies don't exist" people, the solution here is simple. Both charities get paid at least X amount of dollars and the winning team gets a significantly larger purse. I'm sure this already happens behind-the-scenes, the NBA goes above and beyond every All-Star weekend to give back to the community through their NBA Cares initiatives, but kids are kids and it sure didn't look like they knew their futures weren't at stake. Just an optics thing, that's all. They'll still scream just as loud even with the guaranteed winnings, I promise you.
More Marc Davis. Thank you, Marc Davis, for being the villain ref the NBA deserves AND the one it needs right now. You are The People's Champ tonight for extending the game as long as you did.
How would you rate this article?