NBA Best Bets: Teams That Make Bettors the Most Money
The NBA is a bettor's dream. From nightly player parlays to team futures, or just straight up team bets, there's no shortage of wagering opportunities. Action Network decided to look into the league's betting data to determine which teams return the most profit to bettors based on a $100 wager to win. With that date, we ranked the NBA best bets over the course of several years.
Most Valuable NBA Teams for Bettors
Analyzing NBA team performances over the last three seasons, we can reveal the top five teams in terms of bettor return on investment. Here are your NBA best bets since 2017-18: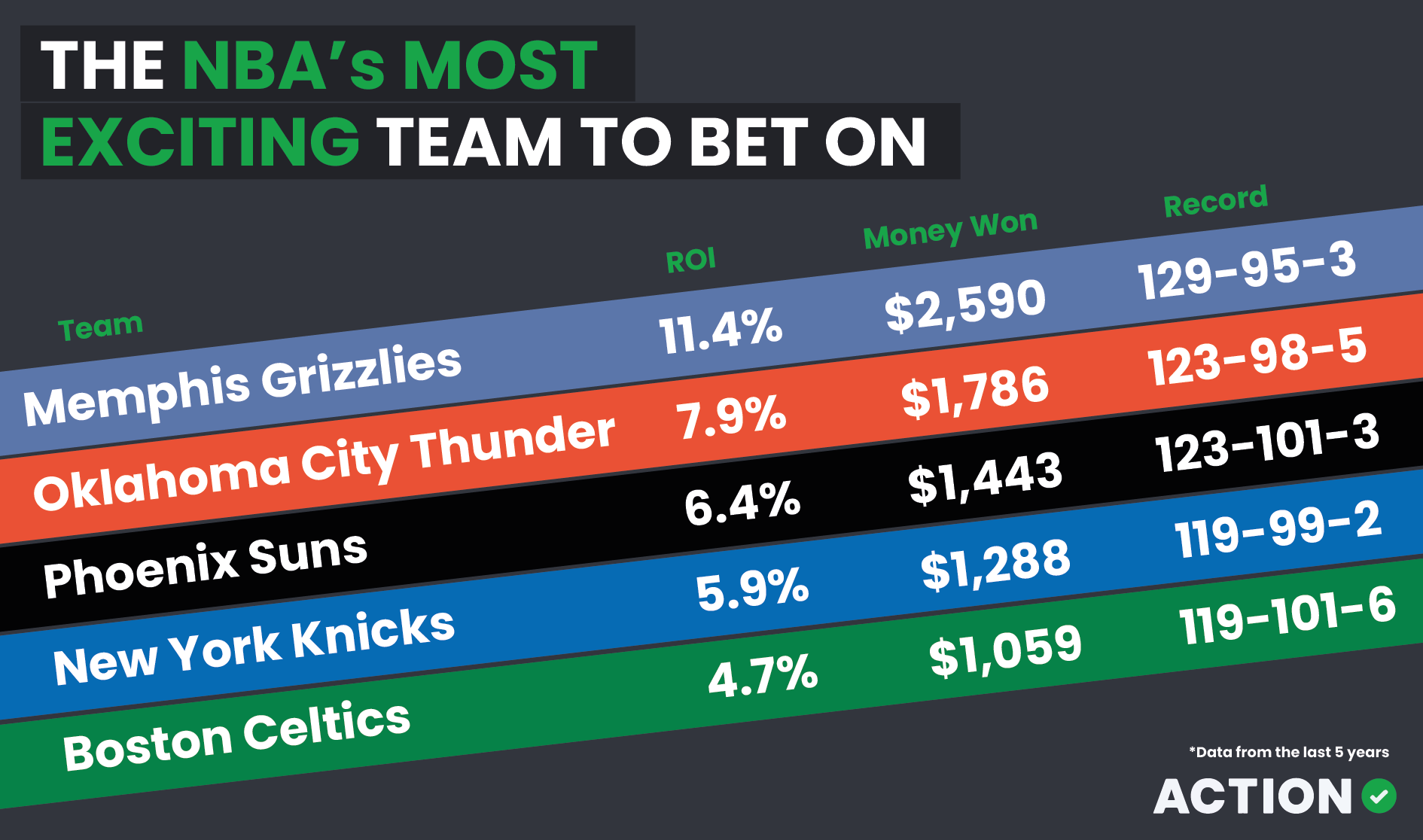 Highest Loss NBA Teams for Bettors
We've looked at the best teams to bet on for accumulative winnings, but how about the teams at the other end of the table: those that would've seen you lose the most money?
Houston Rockets –

Placing bottom of the pile, the

Houston Rockets

have a terrible return on investment in the last five years at

-17.5%. This means that if you wagered $100 before each game, you'd have lost almost $4,000. 

Portland Trail Blazers –

Bettors could have lost

$3,070 backing the Blazers over the past several seasons. The team's ROI percentage netted out at a -13.5%. 

Cleveland Cavaliers – The currently resurgent Cavaliers had a tough go of it for several seasons. The team would have cost bettors losses equaling $2,868 with a total ROI of -13.1%.
Los Angeles Lakers – Bettors are probably used to winning on wagers that feature LeBron James led teams. That's not been the case with the Lakers in recent seasons. The team has come up short for bettors with cumulative losses of $2,354 if they had bet $100 on the team to win each game. That's a return of -10.5%.
Orlando Magic – It's probably no surprise that perennial lottery drafters, the Orlando Magic, find themselves on this list. Faithful Magic bettors could have lost $2,158 on the team over the last five years at a clip of -9.5% return on investment.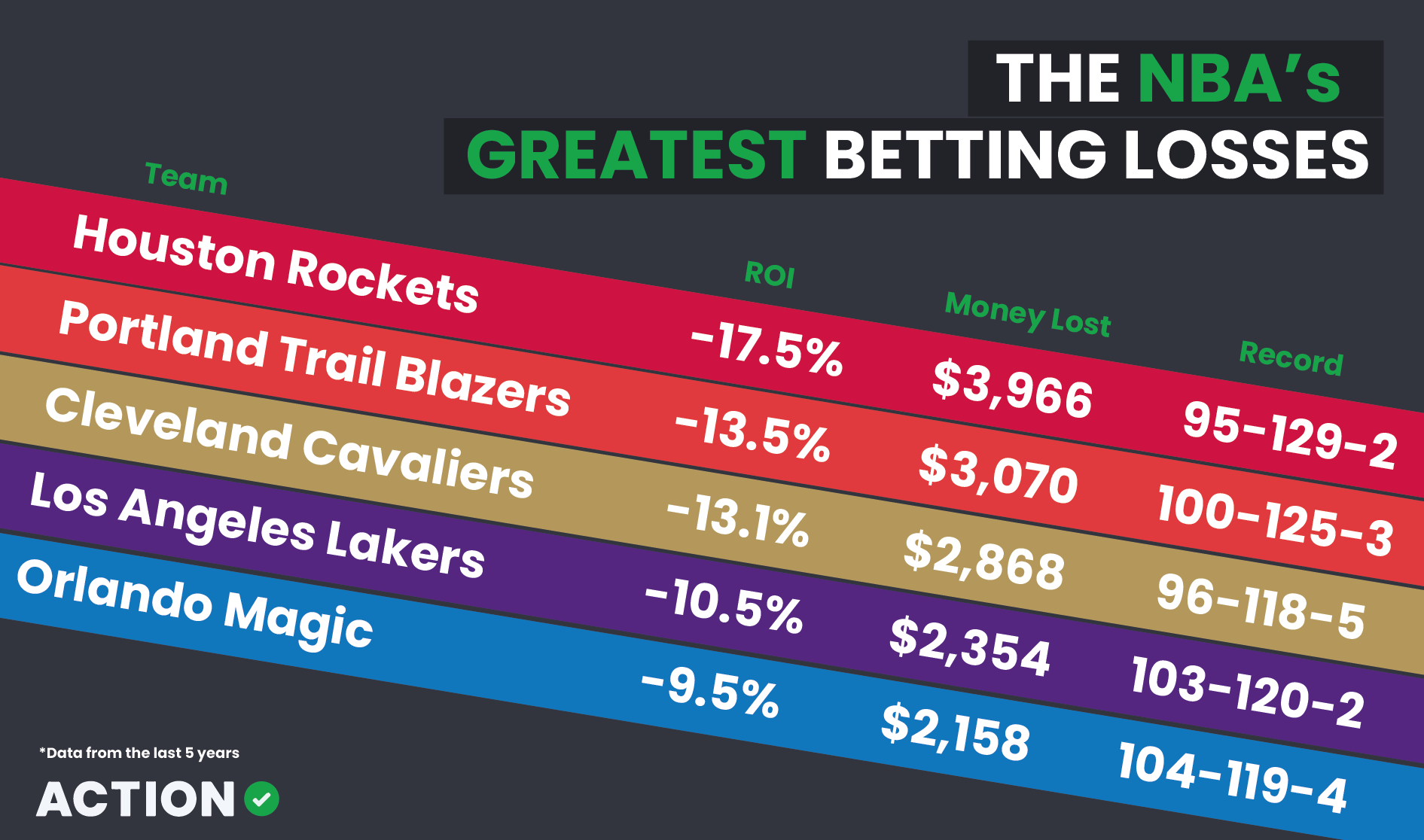 With the latest NBA season underway, we have already seen some teams carry on their betting form from years past, for better or worse. Enhance your NBA viewing experience by wagering at FanDuel Sportsbook. FanDuel offers the best NBA odds prices on average compared to other books!
How would you rate this article?
This site contains commercial content. We may be compensated for the links provided on this page. The content on this page is for informational purposes only. Action Network makes no representation or warranty as to the accuracy of the information given or the outcome of any game or event.