NBA Free Agency News and Rumors: Kyle Lowry Fallout, Kawhi Leonard Uncertainty, Ben Simmons Trade Expectations and More
Credit:
Michael Reaves/Getty Images. Pictured: Jimmy Butler #22 of the Miami Heat and Kyle Lowry #7 of the Toronto Raptors.
Silly season has arrived.
NBA free agency is always a wild ride. Since the last CBA, the deals are shorter, so players come available more often. The rumor mill has never been louder, and the trades and swaps and deals never fail to gain traction in the mainstream media discourse.
Get excited! It's free agency time! Here's a look at what to know as free agency gets set to begin at 6 p.m. ET on Monday.
The Lowry Effect
The list of Kyle Lowry suitors was leaked early and often. The New Orleans Pelicans. The Dallas Mavericks. The Chicago Bulls.
But before we even reached free agency, word came down Sunday from both ESPN and Marc Stein that the Miami Heat "expect" (or whatever framing you want to say) to have a sign-and-trade deal that will land Lowry on South Beach.
The question is what happens to the teams that swung out. The history of NBA free agency is littered with teams that cleared space for a big acquisition. When that big acquisition chose to don another set of threads, you would think the teams would simply keep the powder dry and try again next time, but that's not what history teaches us.
Instead, it teaches us that Plan B, C, D, and so on all wind up involving overpaying for alternatives.
The next domino after Lowry is expected to be the Bulls with Lonzo Ball. The Bulls were among the teams most interested in Ball at the trade deadline. The Pelicans may have cleared the books when they traded Eric Bledsoe, Steven Adams and the No. 10 pick (Zaire Williams) to make a run at Lowry, but an added benefit is that they have leverage. They can now reasonably enact the threat of keeping Ball.
"No one thinks Lonzo's in New Orleans next season, but the Pelicans can extract assets now," as one executive put it.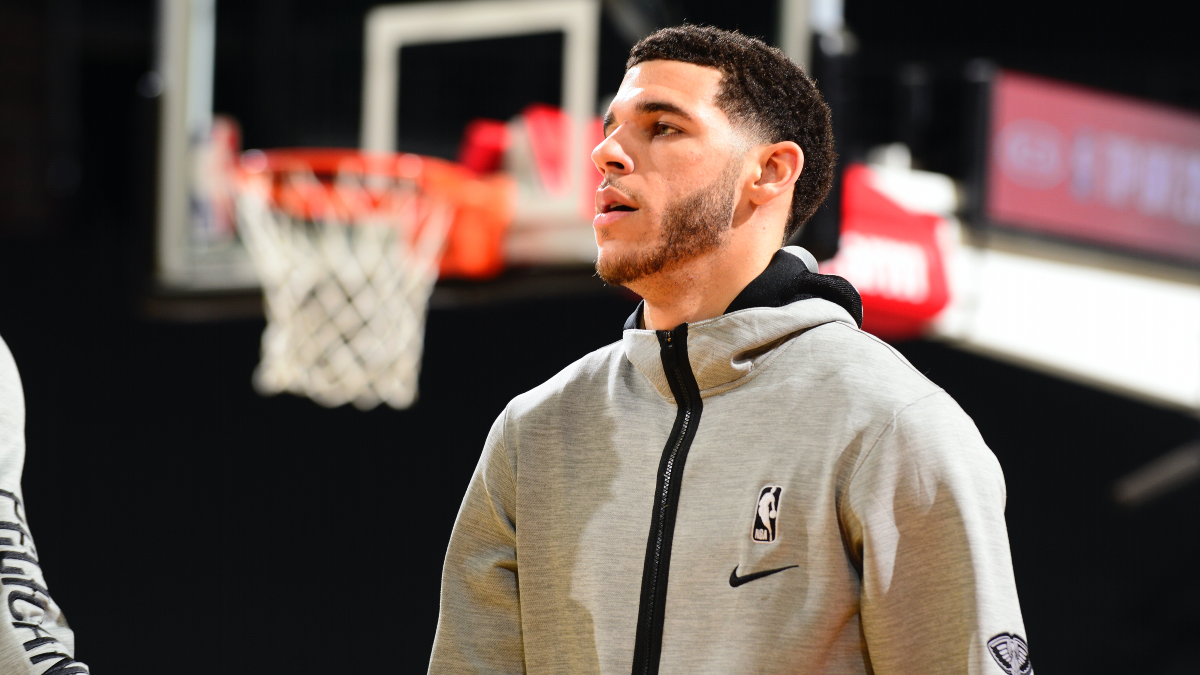 There's the potential for a double sign-and-trade with Ball to the Bulls and Lauri Markkanen to the Pelicans, but it seems unlikely the Pelicans would be satisfied with that.
Meanwhile, the Mavericks' intentions seem all over the place. Trading Josh Richardson serves a few purposes, but among them was clearing space. Presumably, the Mavericks want another playmaker next to Luka Doncic, but then over the weekend, they exercised their team option on Willie Cauley-Stein, which limits their space.
Some reports indicate the Mavericks want to re-sign Tim Hardaway Jr., others indicate they're moving away from that plan.
So you've got the Mavericks, Bulls, and Pelicans who all had hopes of signing Lowry, along with the New York Knicks who have space and need at point guard, and you have Lowry off the board before anything begins. Only one team can sign Ball.
Dennis Schröder, Spencer Dinwiddie, Reggie Jackson! Cory Joseph, Devonte' Graham, Patty Mills! Dante Exum? Derrick Rose? Ish Smith?
There were rumblings about Chicago's interest in Schröder a full month ago. Whether that's a backup plan to Ball or a smokescreen to disguise their efforts towards Lowry remains to be seen. League insiders have said Schröder's camp has maintained nothing but the highest of expectations salary-wise.
Oh, and looming beyond all this?
There's Sam Presti with Kemba Walker, available for the very reasonable price of a first-round draft pick.
If your team is shopping for a point guard in the market starting Monday, be prepared to navigate some pretty treacherous waters and hope your team isn't the one making the desperation signing of the backup plan.
---
Check out our free NBA odds page, which automatically surfaces the best line for every game. Subscribe to our NBA Insiders tool at Action Labs to beat the market with our cutting edge player projections, injury news and betting thresholds.
---
The Kawhi Eye
Kawhi Leonard is probably re-signing with the Clippers. No one can really imagine him not re-signing with the Clippers. "Gotta win at all costs" has not been Leonard's mentality; that's a luxury afforded by his two titles.
The Clippers offer the most money, the most power, the most freedom, the most control over everything in the franchise. Anything he likes or wants is possible with the Clippers. There's no pre-existing culture to chafe against, no backroom political structure to navigate. He gets what he wants with the Clippers, he's close to home, and he can compete.
With Kawhi, though, there's always a "but."
No one really knows. People close to the situation make it clear that his camp does what it wants, and information is difficult to nail down. That's why most of the major reports after he opted out on Sunday were careful to hedge.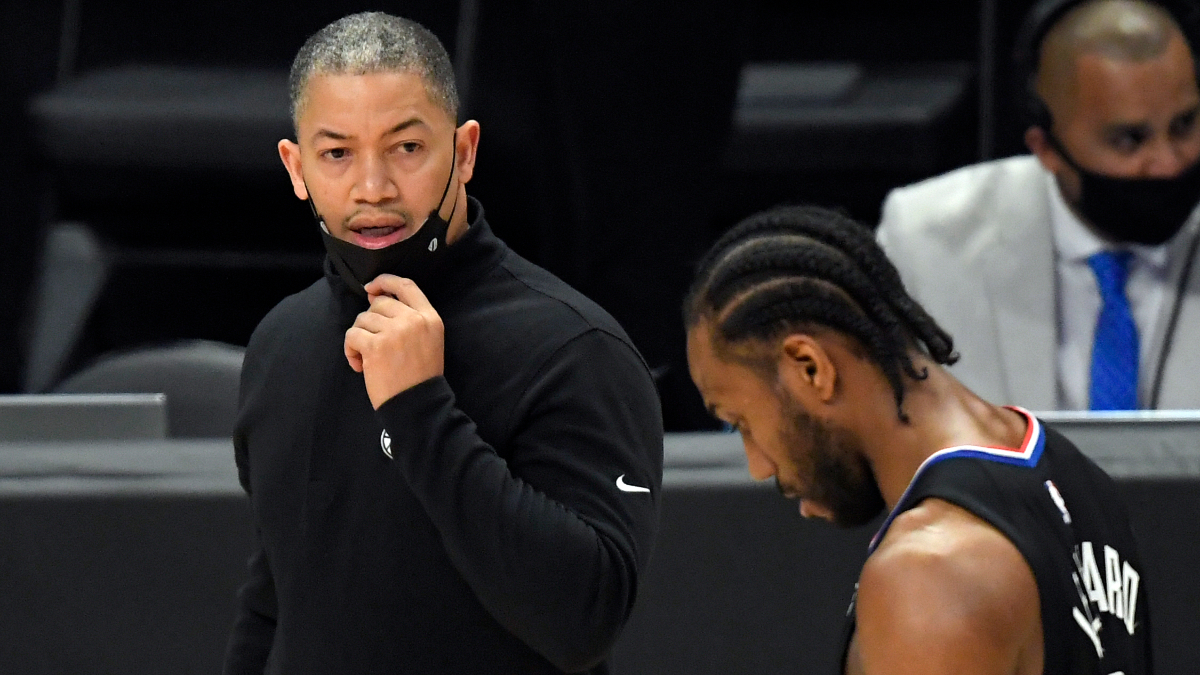 They said what was expected, for him to return to the Clippers, without saying he planned to return to the Clippers. Because you just don't know with Leonard.
For what it's worth, the "don't count out Kawhi leaving" narrative has been buzzing since the Clippers were eliminated. Theories and rumors swirl in the vacuum of established information around him.
"Tension with the medical staff."
"Miami's felt confident they can get him in a room with a major pitch." (The pursuit of Lowry seems to put this theory to bed but I've learned never to rule anything out in the NBA.)
"There's a mystery team planning to make a pitch."
I include these in quotes because, yes, the people who talk in NBA circles have said such things, but never with any level of concrete terms, which is why major reporters haven't reported them.
Leonard is truly a known unknown. Yes, you expect him to re-sign. It would be a bizarre and startling decision if he suddenly left, off a torn ACL, after the team made the conference finals without him, two years into his tenure when he has all the money and power and control he could want with the Clippers.
There's just no sure thing with Leonard. That's been true since things went south with San Antonio.
Probabilistically? He re-signs with the Clippers sometime in the first three years on a massive two-year deal to keep the pressure on and his options open. But everyone in the NBA will be glancing sideways to make sure Leonard isn't suddenly looking for the next pasture that might just be greener.
All About The BenjaminS(immons)
This is a corollary to the point guard discussion above.
There's a consensus among league personnel that Simmons would benefit most from not just a change in scenery, but a role shift, moving to a forward spot as a secondary creator in the frontcourt.
However, if you're one of those teams that swing out on Lowry (or Paul or Conley, the three star point guards in this free agency class, all of whom have destinations presumably locked before the 6 p.m. Monday deadline), and you want a big, splashy point guard upgrade …. there's Simmons. An All-Star, an All-Defensive Team talent, a dynamic and still very young playmaker with dazzling athleticism.
Daryl Morey has fielded calls for weeks on Simmons, and all have resulted in what most would call patently insane offers from the Sixers front office. We reported on the Raptors talks that Toronto turned down which included, well … pretty much all their good players except Pascal Siakam.
There were talks with Cleveland for both of their young guards (Collin Sexton and Darius Garland), Isaac Okoro and their No. 3 pick (Evan Mobley). Talks with San Antonio about endless picks and swaps.
The point here is pretty simple: Morey is keeping the price high.
The reaction to these offers has, of course, been between eye rolls and head-explode emojis. But think about the long game and what we talked about above.
A team swings out on the big addition they wanted. Simmons is there and costs assets, but you can trade for him and then use the cap space for other pieces.
Several league sources speculated Saturday and Sunday that this was why the refrain was consistent that Simmons would be dealt after Aug. 2. Teams have to know where they stand and feel that pressure to add a big piece while other teams snatch up their free agency targets.
But that's just speculation. Maybe that desperation won't manifest itself. But with every day, the expectation that Simmons will be dealt before the season increases.
FREE AGENCY BITS AND PIECES
A combination of things buzzing and my own thoughts on free agency before it begins Monday:
Orlando is set to lock up Wendell Carter Jr. on a large long-term deal. Rival executives believe it will top $70 million
Toronto may be the most interesting team to watch if there is a Lowry sign-and-trade. They can reconfigure around a rebuild, or do a hybrid with Scottie Barnes as the young piece next to the remainder.
One player to watch is Reggie Bullock who had a disappointing playoffs after a terrific regular season. He was the underappreciated guard for the Knicks' surprising season. Bullock lead the Knicks in 3's, shooting 41% from the field. He's an experienced defender who just turned 30. Contending teams looking for 3-and-D options should give him a long look.
Hawks forward John Collins went from a trade deadline target for several teams to being considered "not worth the effort" at throwing an offer sheet at because the Hawks will either match or top it.Collins had tension with Trae Young early last season and in the playoffs and it was Bogdan Bogdanovic who really stepped on the stage, but Collins is set for a massive payday and he'll be worth every penny based not only on his athleticism, shooting, and skillset, but the way he played in the playoffs, snatching up key rebounds and making hustle plays. As his defense matures, Collins is going to be one of the most valuable all-around pieces for a contender in the league, even if he doesn't fit the superstar stats model.
Cody Zeller is another of my sneaky free agent targets. Everyone disregards him, but Zeller was one of the best switch defenders among centers last season and is a high-efficiency screener and finisher on the roll. He doesn't try and do too much, can make reads when necessary, and plays unselfishly. Contenders looking for center options should give him a serious examination.
Other names you should be pleased if your team lands: Patty Mills (who probably should have won Sixth Man of the Year twice if the award was given for anything more than points), Doug McDermott, Tony Snell, JaMychal Green, Patrick Patterson, Ed Davis, and Alex Caruso.
No one I've spoken with expects a Damian Lillard trade … before the start of the season.
Finally, a note as Team USA looks to right the ship and calm the fears vs. Spain on Monday. Team USA legend Carmelo Anthony is expected to find a new home this summer.
How would you rate this article?
This site contains commercial content. We may be compensated for the links provided on this page. The content on this page is for informational purposes only. Action Network makes no representation or warranty as to the accuracy of the information given or the outcome of any game or event.