NBA Playoffs: What Would a Heat 3-1 Comeback Look Like?
Credit:
Mike Ehrmann/Getty Images. Pictured: Jimmy Butler of the Miami Heat
The Miami Heat will need to pull off a near-historic comeback to top the Denver Nuggets in the NBA Finals.
Denver has proven to be the better team, but it's still possible for Miami to come back from a 3-1 deficit.
Below, NBA analyst Matt Moore shares a five-point plan for the Heat to avoid elimination and claim an NBA title.
The Miami Heat can't win the title by being the best team.
That's off the table now, after four games of the NBA Finals with Denver up 3-1. Denver has outscored Miami by more than 10 points per 100 possessions, and that gap is wider than the difference between the No. 1 Celtics and No. 27 Hornets in the regular season.
These games have not been blowouts because the pace is so slow as for it to be impossible. Denver's stars are better. Their starters are better, their offense has been better, their defense has been better, and, amazingly, their bench has been pretty good overall.
Miami was better than Boston and the Bucks because those teams melted down. The Nuggets have not, and what you're left with is an eighth seed trying to topple a No. 1 seed.
The roster isn't good enough. The pieces aren't good enough; the whole isn't good enough.
But that doesn't mean they can't win.
It's rare that the better team doesn't win a seven-game series. But it can happen.
So how can Miami become the second team in Finals history, and the first without LeBron James, to come back from being down 3-1? Here's the path for the Heat.
Step 1: Make a Ton of Threes
Miami is 7-8 when they don't make 40% of their 3-point attempts in the playoffs and 3-6 when shooting below 40% and facing a team that isn't the Knicks.
They are 7-2 when they shoot better than 40%.
This is the starting point. Miami has to generate these threes, which will require drives all the way to the rim and not only clean kick outs but extra passes. Denver has been sending less and less help at Jimmy Butler. We'll get to Mr. Butler in a minute, but the Heat have to do all the things to set up those threes, and then they have to knock them down.
With Haywood Highsmith on the floor, Miami has the highest 3-point rate of any playoff rotation player. Second is Cody Zeller, third is Duncan Robinson, and fourth is Kevin Love.
Miami's tried playing "Heat basketball" with tough defensive lineups, switchability, and smart players. And they've gotten pretty well crushed.
So it might be time for offensive lineups to open these threes up.
Step 2: Try to Match Offense
This is a risky move. Trying to keep pace in a shootout with Denver is playing into their strengths and not Miami's.
However, Denver's offense has been great in this series – because it's been great in every series. Denver has a better offensive rating vs. Miami than it had vs. the Timberwolves, and the Wolves had the most success against the Nuggets.
Even in Game 2, where they did a great job in the Murray-Jokic minutes defensively while allowing Nikola Jokic 40, the Nuggets still put up a 124 offensive rating.
So if the Heat can't drag the Nuggets' offense down, they have to fix their other problem, their own offense. The Heat are averaging eight fewer points per 100 possessions vs. the Nuggets than they did vs. the Celtics and 11 fewer than they did vs. the Bucks.
They have to find a way to keep pace with Denver.
Playing and/or starting Duncan Robinson is part of this equation, as is playing or starting Kyle Lowry (who has been the third-best player in the Finals for Miami).
Love was a nice addition in Game 2 because he not only added 3-point shooting but size to make sure Aaron Gordon couldn't just post up smaller guys like in Game 1.
A Lowry-Robinson-Butler-Love-Butler lineup is probably Miami's best chance.
Lineups with Lowry, Love and Robinson in the playoffs are 6-3 with a 125.7 offensive rating, 16 points higher than the Heat's average so far in this series.
The problem, of course, is that this puts Love and Robinson on the floor, which will help Denver's offense.
Except the defense has actually been better with Robinson on the floor in the playoffs by 3.8 points per 100 possessions and pretty much the same with Love on-court.
It's worth trying.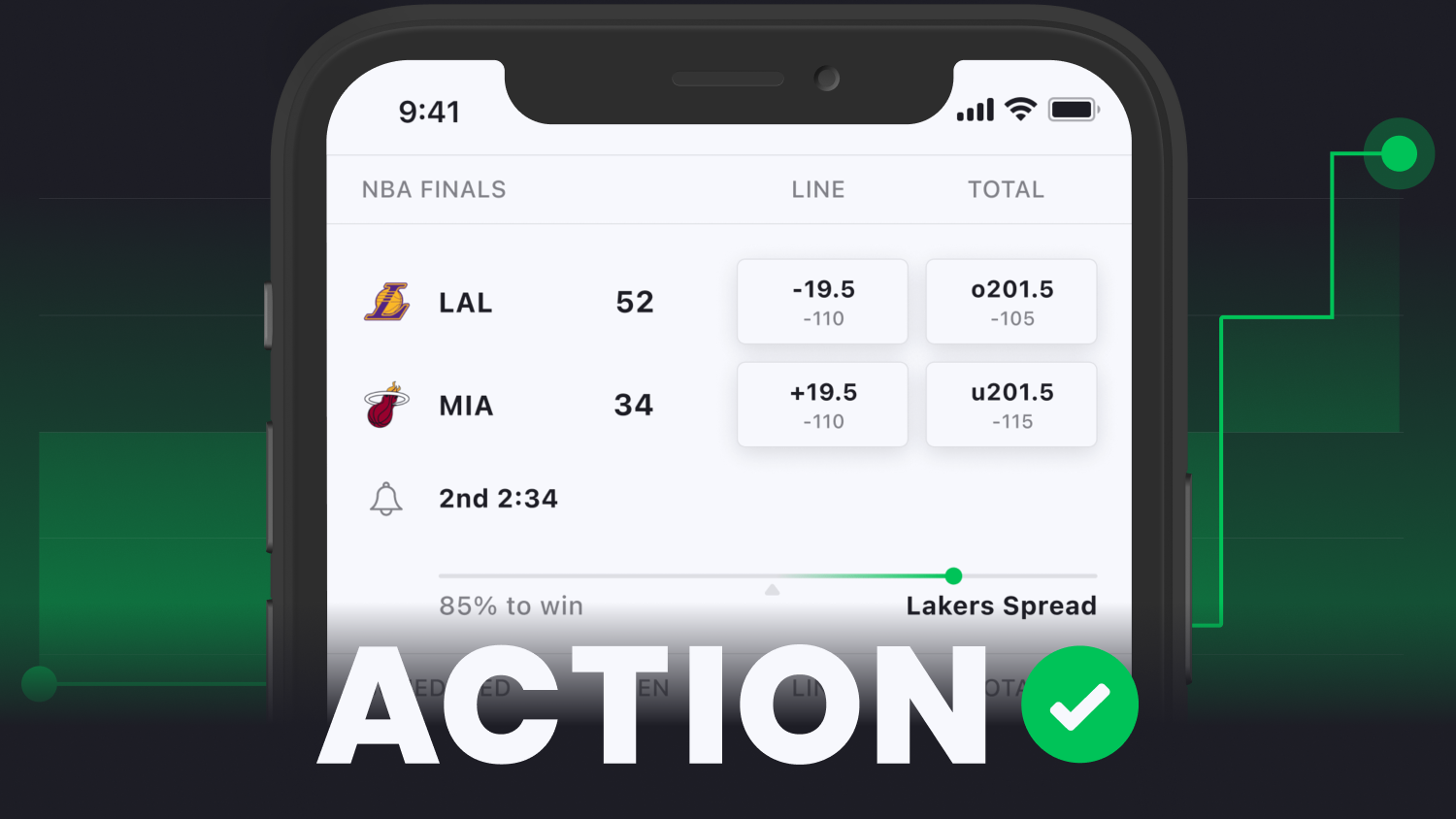 The must-have app for NBA bettors


Free picks from proven pros

Live win probabilities for your bets
Step 3: Stick to the Plan
The Game 4 plan wasn't … bad?
The Heat lost, but Jokic had 23 points on 19 shots and 4 assists while playing only 37 minutes, thanks to foul trouble.
Jamal Murray had more shots (17) than points (15).
Miami had a 122 offensive rating in Kyle Lowry's 33 minutes; their offense just fell off the map in the other 16 minutes.
Ultimately, the Heat got beat by Aaron Gordon (27 points) and Bruce Brown (21).
The two-man, aggressive blitzes on Jamal Murray did the job. He made them pay with his passing, but if your formula defensively is:
Not Murray, under any circumstances
Jokic, but only heavily contested
Make Aaron Gordon, Michael Porter Jr., Kentavious Caldwell-Pope, Bruce Brown, Christian Braun and Jeff Green beat us
They did in Game 4. That's why this is so difficult; those guys are capable, especially in high-leverage possessions, of making plays.
But Gordon started 3-of-3 from 3-point range, and Bruce Brown went 3-of-5.
The plan wasn't bad; it just didn't work. Miami shot 8-of-25 from 3-point range.
So you execute the same Game 4 game plan, make your threes, and get this thing back to Miami for a Game 6 with a crowd that will be back in. (It was not good in Game 4, and that's before Conor McGregor selling snake-oil cryo freeze and then sending the mascot to the hospital.)
Win that? Denver will be crumbling.
Step 4: One. Jimmy. Game.
The Heat need one Jimmy game.
That's it. They can win this series with one Jimmy game.
Butler has been passive, passing out of switches vs. Jamal Murray, rarely challenging at the rim, not drawing free throws, and generally just kind of putting up "fine" numbers.
There is a widespread belief among veteran Miami media members that Butler's ankle injury is to blame, and it's hard to argue. If that's the case, it's hard to see him magically improving enough in the two games between Game 4 and Game 5 to be the difference.
But if Butler drops one of those 40-plus points, 7-plus assists on great efficiency and silences what will be a desperate and volatile Nuggets crowd hoping for their first title in franchise history, that's enough.
Then the crowd and Heat zombie-ism can win them a Game 6 back in Miami. Then it's Game 7, and that's "who makes shots," and the Heat have shooters to win it.
Butler may just not have it in him. But if they can just get one Jimmy Game and some threes, they can turn everything in this series.
Step 5: So Will They?
The path here is narrow and requires conflicting elements. They need to play great defense on Jamal Murray and Jokic but also play worse defenders for their offense. They need to bomb from 3 and also get a massive Butler game.
They need a lot, that's the point. That's what they're up against.
I personally believe the Nuggets close it out on Monday. They're ready, they're good enough, they know they're better, and to be honest, the Heat seem to know that, too. But if Miami is going to pull off what would be the second-greatest comeback in NBA history, it starts on Monday with elements of the plan above.
How would you rate this article?
This site contains commercial content. We may be compensated for the links provided on this page. The content on this page is for informational purposes only. Action Network makes no representation or warranty as to the accuracy of the information given or the outcome of any game or event.