Tough Roads: Three NBA Teams Whose Win Totals Will Be Affected by Newly Released Schedule
Credit:
Derick E. Hingle-USA TODAY Sports. Pictured: Damian Lillard
The NBA recently released the 2018-19 regular-season schedule.
Schedules are not created equal. Not only do back-to-backs matter, but when teams play each other is important, as teams tank and rest at the end of the season.
The Jazz, Lakers and Blazers stand out as teams that draw tough scheduling breaks and could struggle to hit the over on their win totals.
The NBA released the 2018-19 schedule on Friday, giving us a first look at how the context of the season will unfold. Here's why the schedule matters:
In an 82-game season, it's true you play the same number of games as everyone else, and it's true you'll play every other team at least twice.
However, when you play teams is vitally important, as is how your travel schedule shakes out. If you play several games against the top teams in the league in late March and April, you're getting them when they're likely coasting and resting for the playoffs. If you play the worst teams in the league that first month, you get them when they still have hope in their eyes before it all glazes over by Christmas.
Schedules are not created equal. The number of back-to-backs is different, as is when and how they're distributed. The number of rest-advantage vs. rest-disadvantage games isn't the same.
Having a cake schedule at the end of the season is good unless you're tanking. Having a tough schedule to end the season if you're a dominant top team doesn't actually matter because you're resting at that point anyway. If you're a borderline playoff team? Those late-season stretches could decide your playoff fate (and by proxy your over/under win totals and playoff props, just to keep this thing #OnBrand #GreenDotCity).
Here's a look at three Western Conference teams' schedule quirks you need to know. Thanks to Jared Dubin and Presidual for their great schedule work.
---
BACK THAT JAZZ UP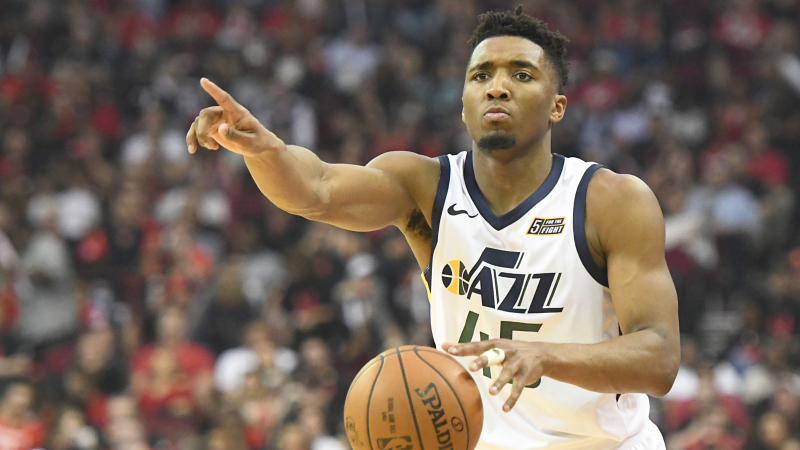 Credit: Thomas B. Shea-USA TODAY Sports. Pictured: Donovan Mitchell
I'm still on the Jazz over win total at 48.5 considering their makeup — great defense, elite at-rim player, superstar-in-the-making who can swing games — but yeesh. Utah has:
14 back-to-backs, among the highest in the league
10 rest-disadvantage games
8 of those 14 second-games-of-a-back-to-back (SEGABABA) on the road
Both a four-game and five-game road trip before Thanksgiving, with three of those in the five-game trip in the East
21 of 35 of their games before Christmas on the road, the most of any team
11 of their final 27 games vs. playoff teams last season, which isn't bad, but that jumps considerably if you add the Nuggets, Lakers and Clippers as all likely/potential playoff teams
On that last point, they have the easiest post-All-Star schedule in the league based on Vegas over/under win totals, but much of that is wrapped up in three games versus Phoenix, as well as games against Atlanta and Chicago. Their last 16 games are a total cakewalk, however, with only a handful of tough games. Beyond injury, how the Jazz start the season will likely determine if they clear the over and wind up with a top-four seed in the West.
---
LEBRON GETS NO FAVORS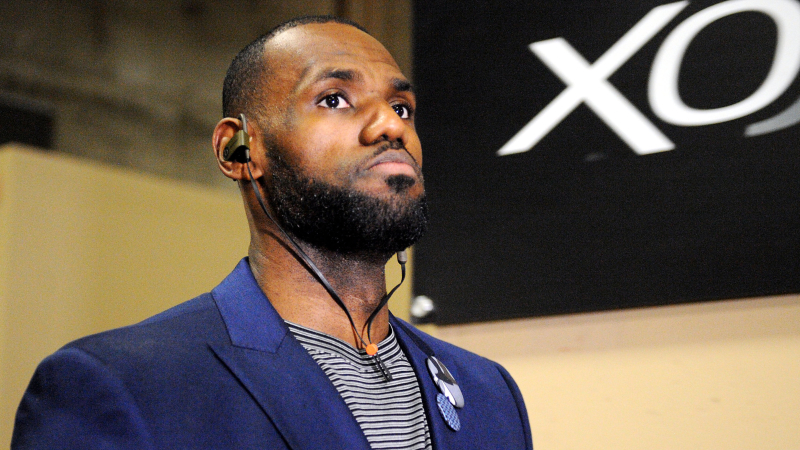 Credit: Gary A. Vasquez-USA TODAY Sports. Pictured: LeBron James
I sure hope LeBron enjoys the sunshine in LA because this first season could be rough. Not only does he have a young team to get up to speed, with a role player cast straight out of Suicide Squad, but the schedule did him no favors.
The Lakers are tied for the second-most games with rest disadvantage at 26. They are tied for the third-fewest games with rest advantage. They are middle of the pack in back-to-backs (13). And they travel the second-most miles in the NBA this season behind Portland, despite having three games against the Clippers in their own building.
Eight of the Lakers' first 11 games are against playoff teams last season, with another game against Denver, which finished ninth (although it is at home, and the Lakers beat Denver without LeBron James in both home games last season).
---
>> Sign up for The Action Network's daily newsletter to get the smartest conversation delivered into your inbox each morning.
---
The Lakers head into the All-Star break with a five-game road trip against four playoff teams, including a jaunt out East, then they open up after the break against Houston at home. Their final four games, if they're battling for home court and/or a playoff spot? Golden State (likely resting), the Clippers, Utah and Portland.
However, their November SOS is 27th, which means if they can survive that tough opening schedule, they can fatten up before things even out. February is going to be brutal, but they'll still have a chance to win in the right spots. Once again, their 48.5 over/under remains so borderline as to burn to the touch.
---
A BLAZER NEW YEAR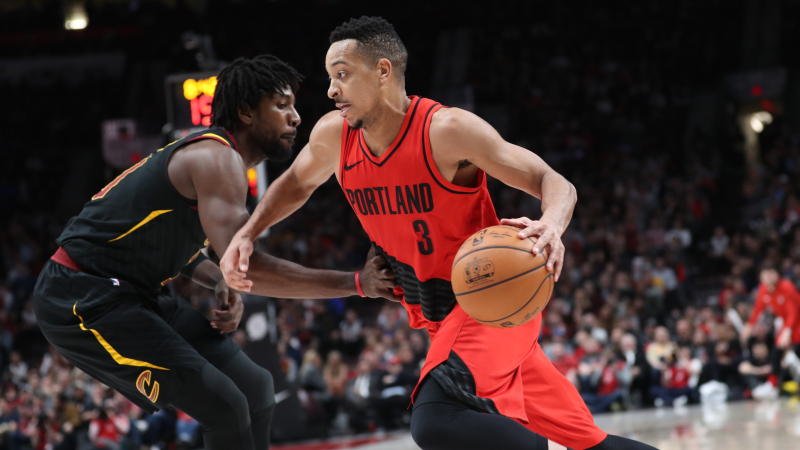 Credit: Jaime Valdez-USA TODAY Sports. Pictured: CJ McCollum
The Blazers are expected to take a step back this season despite being the No. 3 seed in 2017-18. And their schedule on paper is brutal. They have the fifth-toughest schedule, the most rest-disadvantage games in the league and travel the most miles. On paper, it's just a disaster.
However, keep this in mind: Every season, the Blazers go on some sort of spurt between January and the All-Star break. The past three seasons, the Blazers are 29-17 straight-up in January; they're 17-13 in February. They wind up catching teams when they're beat-up or guys are resting, and they find a little bit of a kick that winds up pushing them up.
With a win total over/under of just 41.5 for Portland, no matter how unstable the situation may seem, or how much worse the Blazers got in the offseason, don't be surprised if they find a way to make lemonade out of the lemons of this schedule and sneak up over again.
How would you rate this article?