NBA Trade Deadline Preview: Buyers, Sellers & Teams Trying To Figure It Out
Credit:
Brian Babineau/NBAE via Getty Images. Pictured: Danny Ainge.
The All-Star Break is over, which means we're on to the next item in the NBA calendar: trade season.
This year the expectation is for a prolonged "cold war" type environment before a flurry right at the deadline. Teams want as long as possible to evaluate their rosters in a shortened season, but the financial impact of the pandemic is likely to thaw intentions.
Another factor keeping things in stasis with 2 1/2 weeks before the deadline is how crowded the standings are, and the impact of the play-in tournament.
The 12th-place Washington Wizards in the East are just 2 1/2 back of the seventh-seed Hornets. The 11th-seed Pelicans are three games back of the 10th spot Grizzlies. Very few teams are out of it, which makes it harder to justify giving up on the season.
Here's a look around the league with the All-Star break in the rear view.
The Buyers
Golden State Warriors
This is not new. The Warriors were reportedly involved in talks regarding Lonzo Ball for Kelly Oubre Jr. a few months back. Golden State has kicked the tires on multiple wing options, including Victor Oladipo, sources say.
If Otto Porter Jr. is bought out by Chicago, Golden State is expected to be on the shortlist of suitors.
The Warriors find themselves in a similar situation to where the Celtics were these past few years, in which their assets exceed the market. Boston couldn't trade the Nets' picks because they were too valuable. The Warriors have the Wolves' pick, which is top-three protected this season and unprotected next year. That's the best non-Bradley-Beal asset on the market.
"(Minnesota) probably gets a top-three pick this year but with the new lottery, who knows?" a source said. "Golden State can do a lot with that uncertainty."
Head coach Steve Kerr has not shied away from admitting that the team's roster is falling short.
Kerr: "We need people to step up night in and night out and provide some extra scoring for us so we're not relying solely on Steph."

— Marcus Thompson (@ThompsonScribe) March 4, 2021

"So we have to continue to search," Kerr said. "I think you're gonna see us juggle some spots in the rotation and try some different combinations and just keep searching for the right formula to try to give us that two-way capability that will help us win close games and stay in this playoff fight and put us in good position to go to the postseason."
These aren't absolute assertions, but it indicates a trend in where the Warriors estimate themselves to be.
Boston Celtics
I mean, look, here's Danny Ainge himself on "Toucher and Rich" in Boston last week:
"I do not [consider our team a championship contender]," Ainge said. "Our roster obviously is not good. I mean, we are a 14-14 team. There's no if's, and's or but's about it. That's who we are. This team, where we are, 14-14.
"If there's somebody to blame, this is Danny Ainge to blame. This is not Brad Stevens. It's not Jayson Tatum or Jaylen Brown. It's, like, not good enough right now, and we all know that. And, you know, we need to get better."
Ainge has become a meme for all the times that he has almost made a trade. But he's also never been in a spot where the future upside was lower than the return on investment of a deal. Executives never want to sell low or trade because they feel they're forced to. Leverage is everything.
However, sometimes course corrections are necessary.
It's important to note that the Celtics, after hitting rock bottom two weeks ago, won four in a row headed into the All-Star Break. They are likely to get Marcus Smart back within the next few weeks (and possibly earlier), a player who is essential to the Celtics' identity.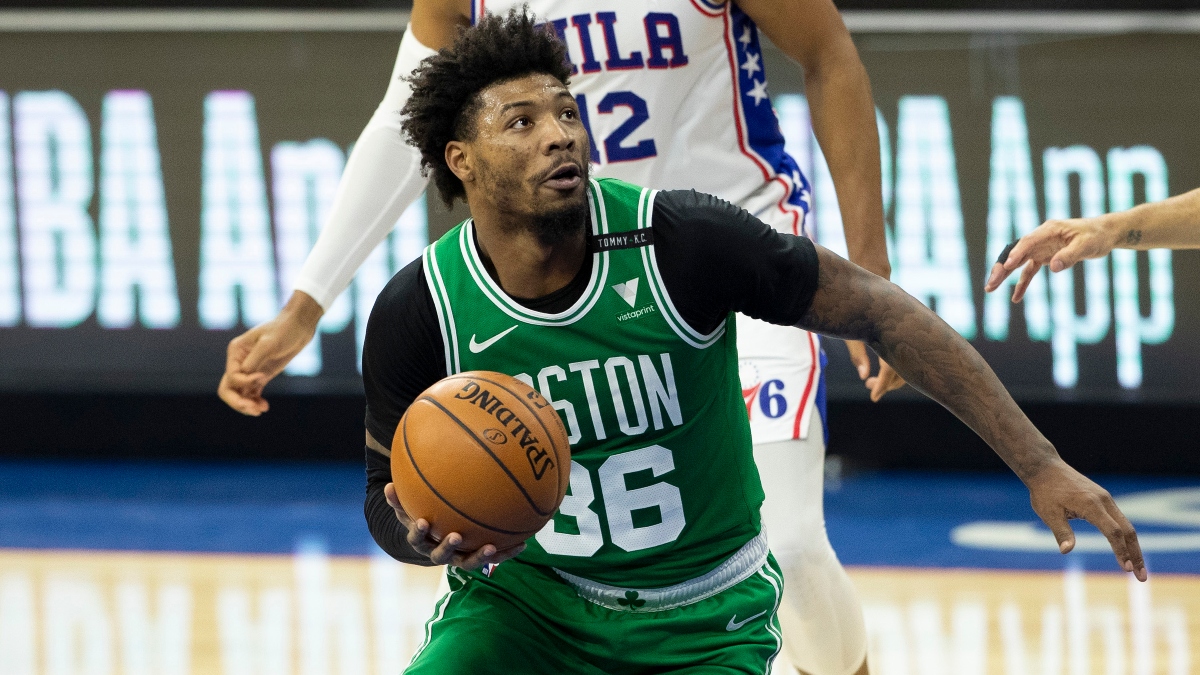 But ultimately, there's still an awareness that after years of being stocked to the gills with high-end talent, this team is thin.
The Celtics are banking on their Traded Player Exception from the Gordon Hayward sign-and-trade to open the door for an upgrade. The Celtics are currently hard-capped, so they can only use $20 million of the $28.5 million from the TPE. They can free up more with supplemental moves.
It'll take more than that, however.
Boston no longer has a deep reservoir of picks to use. The Nets' picks are gone. The Grizzlies' picks are gone. If Boston's going to use draft equity to improve its current team, the Celtics will have to actually give up their own picks. They don't owe any, but that's the risk.
Tatum is untouchable, that's obvious. There are mixed feelings league-wide on whether Brown is even an option to be put on the table, but it's clear that the price would have to be enormous given how well he has played this season.
Kemba Walker has been available, going back to the offseason, but is in the midst of a really down year. It's a buy-low spot, which makes the money required a difficult ask.
Smart, as beloved as he is in Boston, is probably Boston's best asset. He's not aging (Walker), is an impactful player, makes a reasonable amount of money to move ($13.5 million this year, $14.3 million next year), is on a shorter contract (expires 2022) and is willing to come off the bench if necessary.
Smart has been endemic to Boston's culture in the Stevens era. He's a fan favorite. Everyone loves his toughness and hustle, and he's an underrated scorer and passer as well. But if Boston wants to upgrade, he's the best asset they have outside of the two Js.
The question, as always, is whether Boston will actually pull the trigger.
One scout did speculatively ask this question: Would Boston rather have a piece they can try and win with now, or a more high-value draft pick that could turn into a star? And what would it take to get one?
Miami Heat
I will put the Heat here based on the amount of buzz around them. Every potential target seems to come with "I hear Miami might be interested."
Miami doesn't have its 2021 first-round pick (traded) or its 2023 first-round pick (traded).
The Heat can't trade Tyler Herro, he's too good and was crucial in the playoff last season. They would need a star back for him.
They can't trade Bam Adebayo, he's the team's second-best player.
So how a deal gets done is still confusing, but expect them to be involved in talks for Oladipo, among others.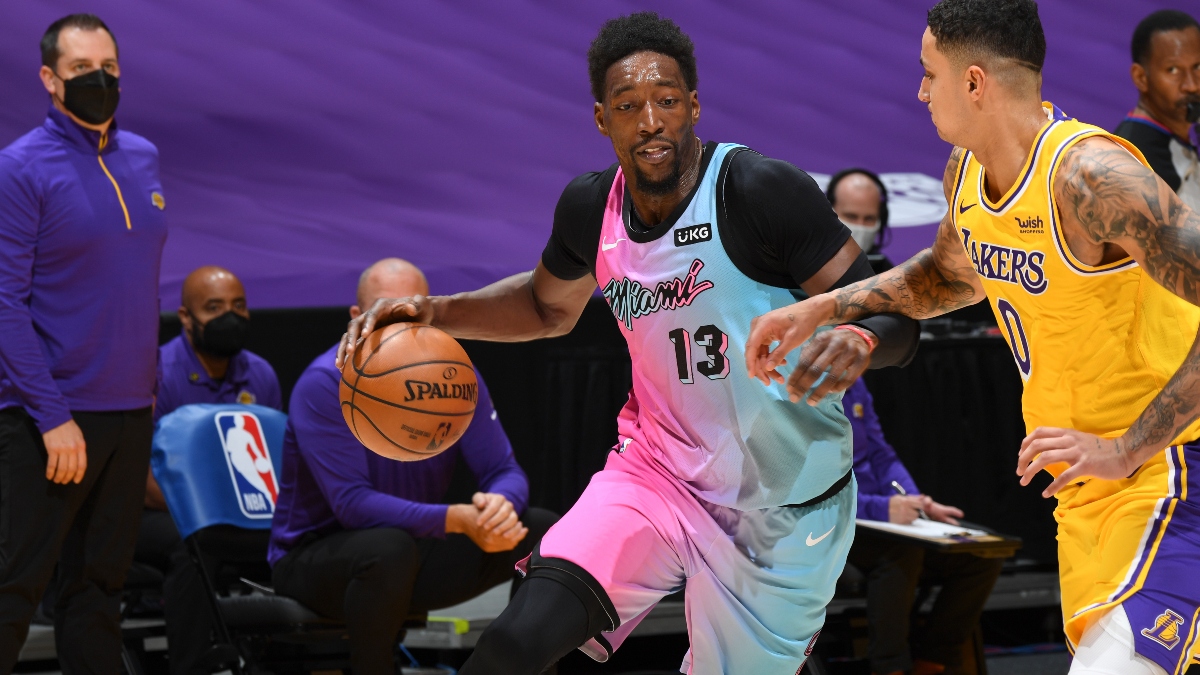 The Sellers
Orlando Magic
For what feels like the 18th year in a row, league insiders are watching the Magic with an eye on whether they sell off pieces for a rebuild.
Orlando is always seemingly on rebuild watch, but as a small market, it has constantly opted to remain half-competitive, just hovering around .500 in the Eastern Conference and usually slipping into the playoffs before being ushered out in the first round.
They're still here in the seller section, though, because it makes so much sense for them to be.
Nikola Vucevic is 30, an All-Star who is averaging 25 points, 12 rebounds and four assists on 48-41-85 shooting splits. He is ninth in Value Over Replacement Player (VORP), ninth in Offensive Box Plus/Minus, 36th in Estimated Plus Minus, sixth among centers in offensive Real Plus Minus and 20th in Win Shares.
Vucevic probably has another four seasons of high-level play in front of him with no major injury history to speak of.
It's wild that no one has come to pluck him. If he wasn't 30, if he were 28, he'd absolutely be the missing piece for the Celtics.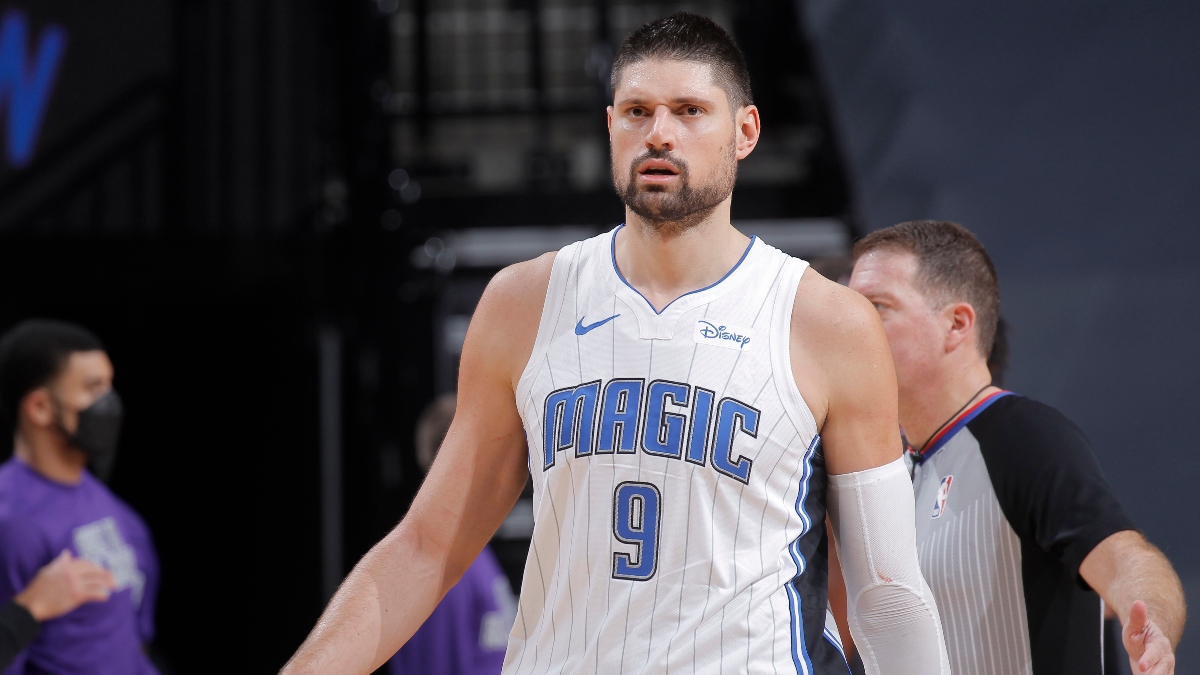 Evan Fournier is a solid shooter who has grown into his status as a veteran wing scorer. Terrence Ross is a veteran, athletic wing who is a career 37% shooter from 3-point range.
Then … there's Aaron Gordon. Never quite the player he needs to be, which is the second coming of Shawn Marion, Gordon is the best asset the Magic have. He's 25, shooting 36% from 3-point range (a career high) with four assists per game (another career high).  Gordon needs to be the third- or fourth-best player on a team with top-end talent.
League sources said the Rockets were expected to be a major suitor for Gordon if he's made available. But we'll get to the Rockets in a minute.
Orlando falls into the "I'll believe it when I see it" category, but logically, there's a lot of reason to sell high on Vucevic, Fournier and Ross. The Magic will get Markelle Fultz and Jonathan Isaac back next season.
Sacramento Kings
There's a strong expectation league wide that the Kings will look to unload salary. The Athletic reported in more detail on the team's financial situation last week, and the Kings may wind up being the first to really show the impact of the pandemic in their basketball decisions.
Buddy Hield has $63 million over three years left on his deal after this season, and is a veteran, top-tier, volume 3-point shooter who is known to be an absolute gym rat.
Harrison Barnes has $39 million over three years remaining after this campaign and is a capable veteran who is still in his prime at 28 years old.
Marvin Bagley has had clashes with the team and teammates over his role, but there's not expected to be enough of a market to justify trading a former No. 2 overall pick.
Nemanja Bjelica and Cory Joseph are both expiring contracts. Bjelica in particular has interest around the league, but it should be noted that he's been difficult on a number of levels, both with his last contract fiasco and with the Kings.
At some point, the Kings need to stop having to sell off and try and build something. It looked like they really had something two years ago, but things under Luke Walton have just not been the same. The Athletic reported Walton is safe for now but eventually, this situation looks headed for the same pattern we've seen so many times.
The clock will run out on Fox's extension, which was signed during the offseason. He'll grow frustrated with losing and demand a trade, eventually winding up in a bigger market.
Unless the Kings figure out a way to solve their financial issues and bridge the basketball gap, things look like they're continuing as they have in Sacramento these last 13 years.
Houston Rockets
This, I will admit, is a strange one. The Rockets with John Wall and Christian Wood healthy together are 7-3, and 4-0 since the Harden trade. With those two and Oladipo? 3-0.
Why would Houston not want to see what this team can do?
And yet, the feeling is that at least Oladipo will be moved at the deadline, in addition to possibly more.
Oladipo makes sense on one level: He is an unrestricted free agent this summer who is looking for a max contract. It is no secret that the Rockets have been paring back spending under owner Tillman Fertitta, and even more so since the pandemic began.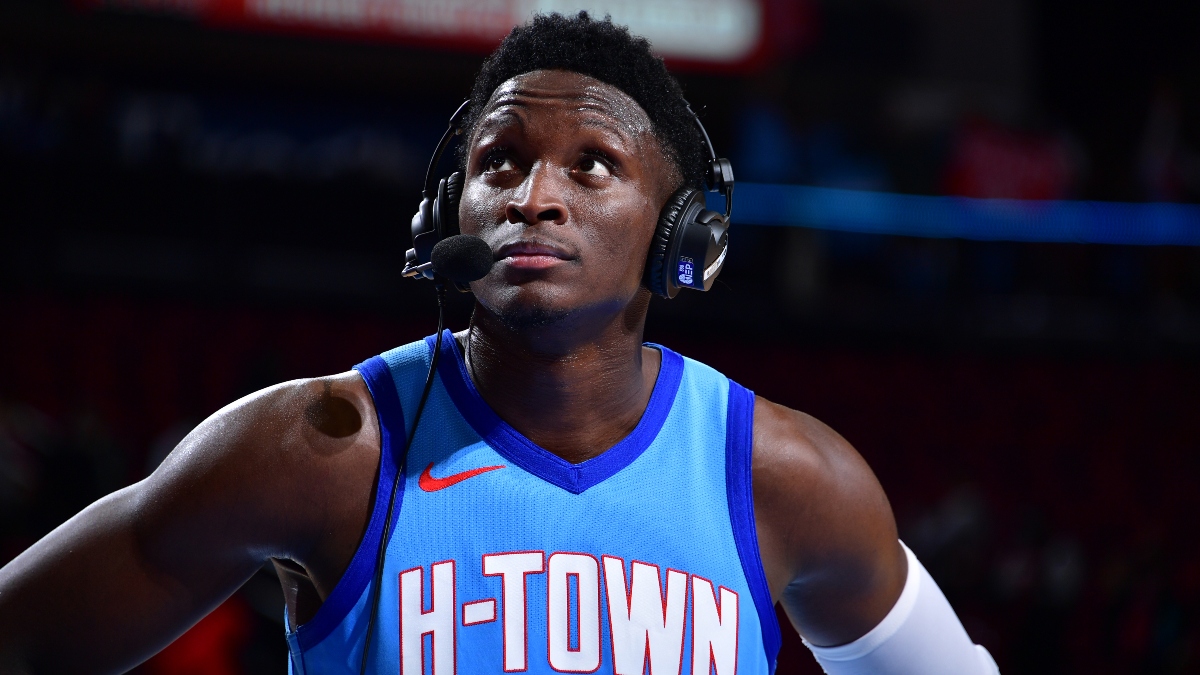 It's just a shame that Wall can have looked so great since returning from his Achilles injury and not really get a chance to see what this team can do. TrueHoop linked Wall to Miami, but the Heat lack the kind of draft capital the Rockets need to recoup what they gave up for Russell Westbrook, even after the Harden trade.
P.J. Tucker is going to get moved, something that has been telegraphed for some time. However, Houston is still asking for a high price for Tucker. The Rockets want good young talent and picks for everyone they're entertaining offers for, which seems an unlikely return for a 35-year-old 6-foot-6 small-ball center.
Brooklyn was thought to be a prime landing spot until the Nets nabbed Blake Griffin. The Lakers reportedly have their sights set on Andre Drummond, instead. One interesting name that several league sources suggested has interest in Tucker (but, again, lacks the draft capital): Milwaukee.
The Reluctants
Denver Nuggets
The Nuggets will take calls. Will Barton and Gary Harris are on the table, as is Bol Bol.
However, after a rough start, Denver has righted the ship. The Nuggets are 9-6 in their last 15 games with the third-best point differential in the league in that span. Michael Porter Jr. has started to finally acclimate, and the numbers with him at starting power forward are wild.
Denver is always resistant to making moves early. The Nuggets would rather make a move late than early, and the only time they've jumped at an opportunity to make a trade was when they acquired Jerami Grant from Oklahoma City before last season
The Nuggets probably need to make a move to be on the level they were last season for their Western Conference Finals run. But given financial restraints and Denver's reluctance to commit future draft stock, don't be surprised if they sit this deadline out.
San Antonio Spurs
The Spurs never make midseason trades. It just never happens.
There is a small amount of noise that LaMarcus Aldridge could be a post-deadline buyout. The Spurs typically don't make those moves either, though. Aldridge's numbers on-court continue to be a drag on an otherwise efficient team. But as a 35-year-old unrestricted free agent who specializes in mid-range post-ups, there's not expected to be much of a trade market.
The Spurs have a lot of young players to try to potentially add pieces, but the sense from several seasoned executives is that, once again, the Spurs will be quiet through the deadline.
The Agnostics
Chicago Bulls
The Bulls are the best sub-.500 team in the league right now. Thaddeus Young was shopped heavily in the offseason but has been sensational this year, especially next to Zach LaVine.
Sources now believe Young is no longer gettable without an offer that Chicago can't refuse.
There's talk of a potential buyout for often-injured Porter, but that seems more speculative wishes from interested parties than rooted in team strategy.
The Bulls will take calls but are no longer itching to make moves.
New Orleans Pelicans
The Pelicans are peaking at either the right time or worst time, depending on your perspective.
New Orleans was thought to be heavy shoppers early with the team's struggles, but since things started to turn around with Zion Williamson running the point more often, some of that talk has been paused.
There's now uncertainty as to what exactly the Pelicans are looking for in the market or if they plan to see how the team develops. Ball still seems likely to be available, but the price may have increased as he has settled in throughout the season.
How would you rate this article?