Anderson: Magic's Cole Anthony Now a Serious Rookie of the Year Candidate
Credit:
Fernando Medina/NBAE via Getty Images. Pictured: Cole Anthony.
It looked like it was all coming together for Markelle Fultz.
The former No. 1 pick was finally hitting his stride after signing a $50 million extension in December and helping the Orlando Magic to a strong start with career bests in points and assists per game. But Fultz went down with a knee injury on Wednesday and will reportedly miss the rest of the season with a torn ACL.
It's unfortunate timing for a player who struggled early in his career, but was turning the corner.  A torn ACL is not the end of the world, but it's certainly the end of Fultz's season. Fultz is the second young Magic star on a new extension to go out for the season with a torn ACL, joining Jonathan Isaac on the sidelines.
But one man's absence is the next man's opportunity.
And rookie point guard Cole Anthony might just be ready for this opportunity.
Anthony falling to the 15th pick in the 2020 draft would have seemed unlikely for Cole who was second among ESPN's top 100 college recruits in 2019. He was the best player on the court in the McDonald's All-American Game and landed at the University of North Carolina with pedigree as the son of former NBA veteran, Greg Anthony.
But Anthony struggled through a knee injury during a really rough year with the Tar Heels. He missed a big chunk of the season and struggled playing for a team that sorely lacked spacing and asked him to do far too much.
Anthony was older for a freshman, a full year ahead of many of his peers, and many wondered if perhaps he hadn't actually been as good as the experts thought in high school. Maybe he was just older and more athletic, and perhaps his game would not stand out at the next level with those effects muted. Those concerns dropped Anthony out of the lottery altogether, but as soon as the NBA preseason started, it was clear that the Magic got a steal.
Anthony was one of the standout rookies in the preseason.
He scored 16 points in his second game along with four rebounds and four assists, then nearly matched that line minus a 3-pointer in seven fewer minutes his next time out. He scored 19 in the preseason finale, showing off his skills as the three-level scorer he was touted to be.
Anthony can slash and get to the rim, hit a pull-up 2 or knock down the 3. He's also a terrific playmaker for his teammates. That skill was muted at UNC when his teammates just weren't good enough and didn't offer any spacing, but Anthony was always going to be better with better teammates and spacing in the NBA.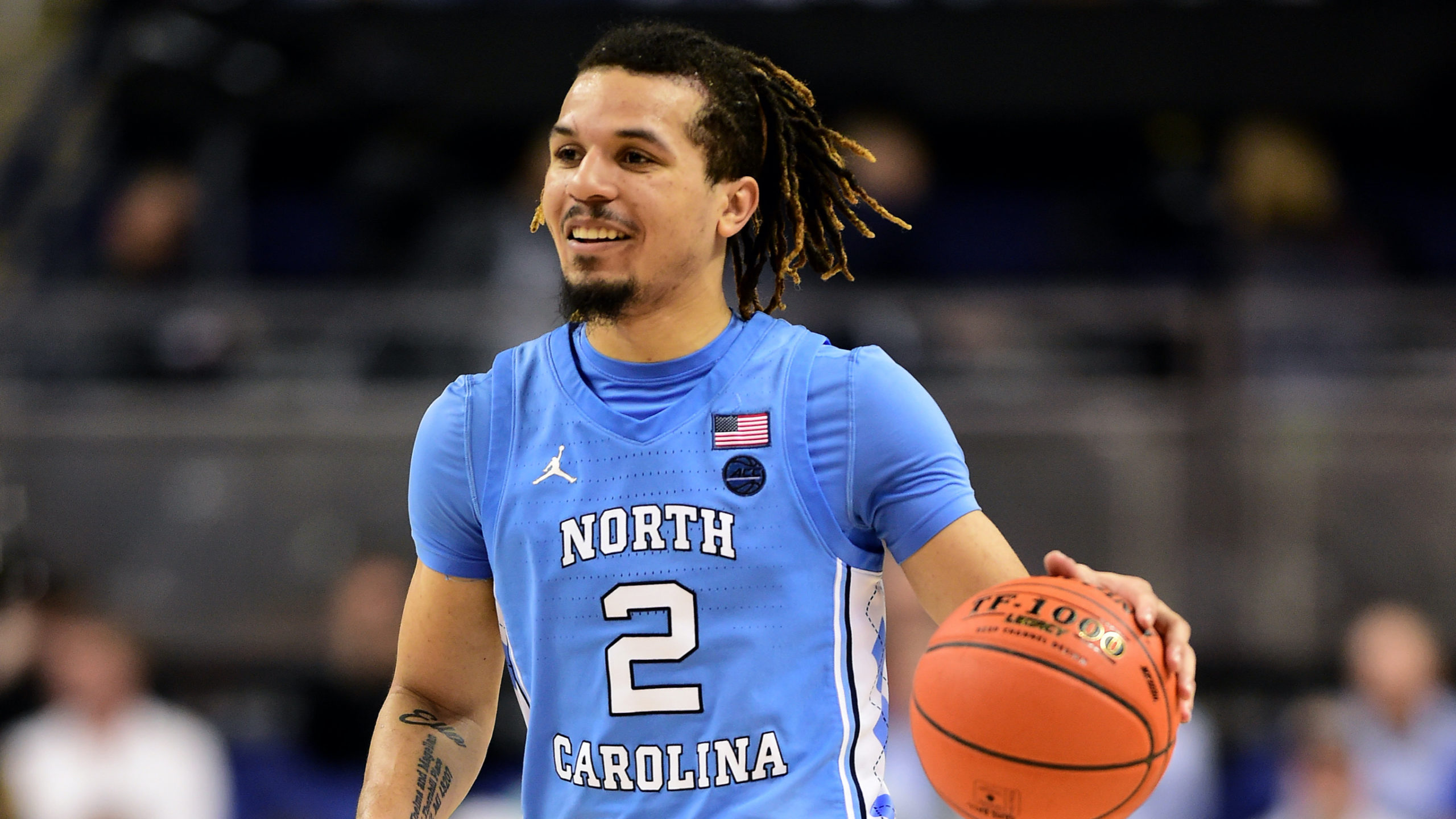 Now he has chance to fill in as the starter, and that could make Anthony a legitimate sleeper for Rookie of the Year.
Anthony has played eight regular season games, and his minutes have waxed and waned but hit 32 with Fultz missing much of the most recent game. Per 36 minutes, Anthony is averaging 14.4 points, 8.2 rebounds and 5.7 assists. He is producing serious numbers while on the court, and he's about to be out there a lot more.
With Michael Carter-Williams also temporarily sidelined, Anthony should get first crack at the starting point guard spot by default. MCW has become a strong defender, but Anthony is a nice team defender, too, and offers far more scoring punch and creation ability, both for himself and for others.
Rookie of the Year has always been a counting numbers game. Awards like Most Valuable Player and Coach of the Year correlate heavily to winning, but not Rookie of the Year.
Most seasons, you could remove the names completely, check the stats, and name the Rookie of the Year. All you have to do is add up the counting stats — points, rebounds, assists — and see whose numbers are prettiest.
Anthony has always been a go-to scorer. He's going to get a lot of chances to get shots up now on a team that doesn't have much scoring. Fultz ranked second the team among qualified players in Usage Rate (25%) and was first on the team in Assist Percentage (29.3%) by a wide margin according to NBA Advanced Stats, Anthony ranks second (23.1%).
Anthony is already averaging 3.4 assists per game and has the chance to lead this team in assists now going forward as well as becoming one of their top scorers.
And don't forget about that third stat either. Anthony has always been an elite rebounder for his position. He's averaging more than eight boards per 36 minutes right now and has the sort of grab-and-go ability that is reminiscent of Russell Westbrook.
Anthony averages 8.6 points, 4.9 rebounds and 3.4 assists per game, playing 21.5 minutes. I think those minutes could increase by nearly 50%, and if his production increases along with it, suddenly you're looking at 13/7.5/5 and a serious Rookie of the Year contender in any year, especially a weak class like this one. And that's even without Anthony improving as he gets his feet wet. I wouldn't be surprised to see him finish the year around 15 points, seven rebounds and six assists a game.
Again, this is a counting numbers game. Some of the impressive rookies in this class are winning players who don't necessarily put up numbers — guys like Tyrese Haliburton, Isaac Okoro and Deni Avdija. Those players might be better than Anthony this season, but they're not going to sniff his numbers in their respective roles.
And as impressive as Anthony's numbers are thus far, he hasn't even been particularly efficient. Anthony is making 34.5% of his 2s and just 19.0% of his 3s. He has always been a solid shooter, so those numbers should go up in time, and that probably means even more scoring once confidence comes and shots fall.
There are a few other factors that could favor the young Magic point guard.
Anthony looks much healthier after the long time away during the pandemic, and his knee injury reminds me of Westbrook, too, a player who relies similarly on explosive athleticism and sees his numbers drop off when he's not healthy.
That age and pedigree help now, too. Anthony is a year older than much of his rookie competition, and point guard is a notoriously difficult transition. That extra year of maturity — both mentally and physically — is huge, and so is the NBA background of having a dad that played in the league. Anthony doesn't have to be better long-term to win Rookie of the Year. He just has to be more ready right now (and he is).
It's also easy to see a scenario where the Magic turn things over to Anthony even more as the season goes along.
Orlando is missing two starters in Isaac and Fultz, and this team barely made the playoffs last season. If the Magic start to fall out of the picture, it would be easy to see them trading Evan Fournier or Terrence Ross, both valuable shooting wings on palatable contracts.
Vucevic could be on the table too, and Aaron Gordon is always in every rumor. The Magic are building a future around Isaac, Fultz and Anthony. This might be the perfect excuse to tank and turn toward the future. If any of those veterans go, it opens the door for even more usage for Anthony.
Anthony opened the year at around 50-1 to win Rookie of the Year at most books, and that never made much sense. Even with Fultz healthy, Anthony is a scorer and a producer who fills up the box score and fits a typical Rookie of the Year profile in a light rookie class.
With Fultz out now and the door to playing time and production wide open, Anthony would be on my short list of ROY favorites. I'm not sure I could name five guys more likely to win the award, and I'd put his odds around 10-1, maybe even lower if he grabs huge minutes right away.
Remember, this is simply a counting numbers game, and Anthony just got a huge avenue to counting numbers.
Anthony dropped to 16-1 (and falling) at DraftKings and FanDuel when the news broke, but is still at +35-1 at BetMGM.
Even with Fultz healthy, Anthony was an intriguing Rookie of the Year flyer. Now that he's out, Cole Anthony just might be one of the favorites.
Grab Anthony now at the best Rookie of the Year odds you can find while you still have the chance.
How would you rate this article?