'Why?': Stephen Curry's Return Highlights Bigger Questions for the NBA's Regular Season
Credit:
Photo credit: Jed Jacobsohn/NBAE via Getty Images. Pictured: Stephen Curry
Stephen Curry will make his return Thursday night against the Toronto Raptors. The biggest question in response to this is: "Why?"
The Warriors are 14-48. Their tragic number for elimination from the playoffs is four, the lowest in the league. They'll be out within two weeks, at most. The season is over, it's been over, and it's been disastrous.
So what's the point in bringing Curry back and risking further injury?
FOR THE WARRIORS…
The starting response when head coach Steve Kerr was asked about it was basically, "Why not?"
Steve Kerr on the idea of holding out a healthy Steph Curry: "No. He's perfectly healthy. If the point is he might get hurt, what's the point of ever playing anybody? I guess the argument is we're not making the playoffs. So, are we not trying to entertain our fans?" pic.twitter.com/3I8VUmCN07

— Anthony Slater (@anthonyVslater) February 19, 2020
This is where the optimist and the cynic in me clash.
The optimist agrees with everything Kerr said here. Curry's risk of re-injury is low to nonexistent. He can play. The fans want to watch him, both in the Chase Center and abroad. In all the discussions that go on with teams and their partners, with the players and with league business, the fans are so rarely brought up — and if they are, they're spoken of as a commodity.
Playing Curry gives the game one of its greatest players back. It makes the seven million times the Warriors are on national TV for the rest of the season more exciting. It's good for team morale as the Warriors try to figure out which pieces they keep from this zombie season and which they ditch.
And I am sure that Kerr's intentions are pure in this respect. The cynic in me wonders, however, about the part where Kerr talks about the fans buying tickets. To be clear, I do not think Kerr has any sort of impulse towards the financial side of the Curry decision.
But the Warriors could have brought Curry back Sunday, or Tuesday in Denver. And instead, he's returning for a stretch of home games on national TV vs. quality opponents. His return will naturally boost ticket prices for those games.
The Warriors just moved into the Chase Center, an endeavor that cost billions; a few games of boosted ticket prices will not in any way really dent those costs or the money lost to the injuries the Warriors suffered this season on top of missing out on the playoff revenue.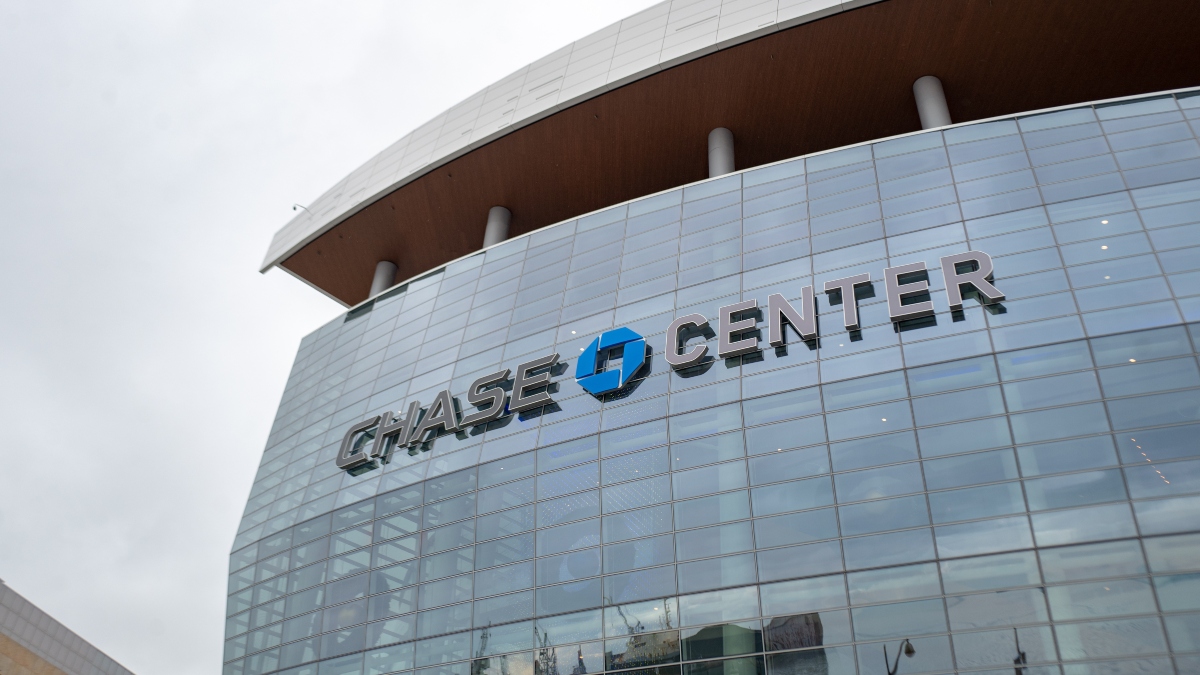 But every bit helps, right? Every bit helps with season ticket sales for next year. Every bit helps with concession sales and taking some of the edge off one of the most lucrative teams in the league.
After all, it's not like rewarding the fans was a driving factor into moving them from Oracle Arena across the Bay, right?
In years where the Warriors were gunning for a title, Curry would routinely sit out road games for rest, disappointing those fans who came to see him. Now, this isn't equal to that situation. The Warriors were pursuing a title and were taking precautions based on the medical information they had on him regarding his endurance and fatigue.
But the point is that all of this comes down to a subjective determination of what is and isn't important. The reason some — not many, but some — have questioned this decision is because, in the end, these games are meaningless. The Warriors are risking a re-injury to Curry in games that don't ultimately matter because they'll be in the lottery; they're actually losing odds at a superior pick with him playing and competing.
And that gets us into a separate issue.
---
Check out the best online sportsbooks in the U.S. and download our FREE app to get more NBA odds and betting analysis.
---
FOR THE LEAGUE…
The same line of thought that questions why Curry is playing in meaningless games is the same one that supports load management and players sitting out (or taking it easy) throughout the regular season. It gets to a key component of what's wrong with the NBA's current regular season format.
Everything in the regular season is solely for something else.
You're either going through all this to try and compete for a title, or you're not going through all this in order to better your chances at a lottery spot, which will give you a player with whom you can then pursue a title.
There is no inherent value to the games.
Think about this. Steph Curry is one of the five best players in the NBA (and higher depending on your zip code). He's one of the most amazing players to watch night in and night out. He's paid $35 million to play basketball throughout the regular season and playoffs.
And the structure of the NBA suggests it is meaningless for him to play.
This reminds me of the Bucks.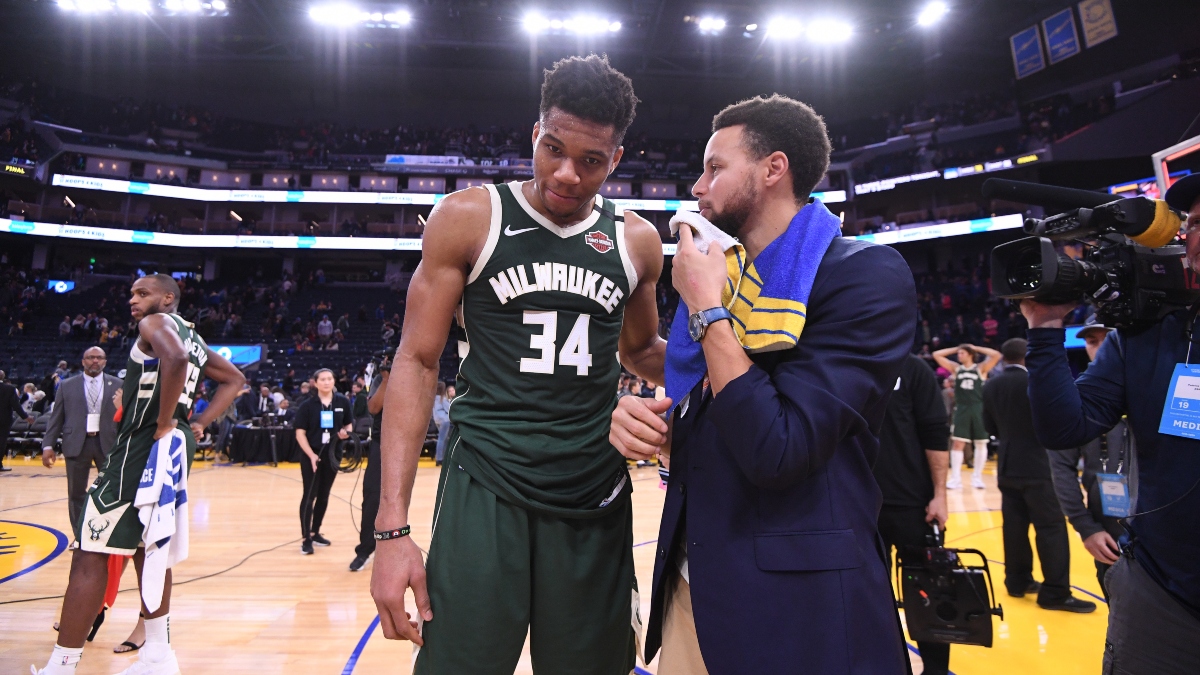 On Monday night, the Bucks faced Miami on a back-to-back. The Bucks are on pace for between 67 and 72 wins this season depending on how hard they push. They were on a back-to-back vs. a good playoff team at home, and Jae Crowder hit 5-of-7 threes in the first half.
The Bucks have won 25 of their past 30 games dating back to Christmas. They are the No. 1 defense and No. 3 offense, and they play at the fastest pace. They are on track for the best point differential in NBA history.
I fully register that the Bucks can lose in the playoffs. They are vulnerable to teams that can make tough shots off the dribble, and that's what the playoffs mostly are. You can scheme to slow down Giannis Antetokounmpo enough to win four out of seven games. But it is going to be hard as hell. They are a truly great team.
During the broadcast, the discussion was about how they could lose in the playoffs and how Giannis' lack of a jumper (which is sneaky good from short-to-mid range this year) is a weakness teams can center on. The day after, the conversation was about Antetokounmpo being "scared" of the Heat.
Imagine you're the Bucks and you've managed to smash everything in sight in the regular season while playing Giannis only 30 minutes per game and you have the best record vs. the top teams … and the entire conversation is about how none of this matters and you have to prove yourself in the playoffs.
Why would you care?
Why should any of us?
The fact that the impossibly low and random chance that Curry could become injured and that's reason enough to not play him at all in the entire season is an indictment on the way the league is presented and why playoff performance has come to outweigh all other accomplishments to a degree that is unhealthy.
Note I am not saying the playoffs shouldn't matter more. But with only one team out of 30 winning the NBA title, there has to be more reason to pay attention for the other… hold on, let me count this up… ah, yes, five months that the NBA plays games.
Curry playing should be a celebration, not a cause for confusion. The fact that this is a discussion point is proof of how toxic the conversational structures have become.
FOR CURRY…
Here's a quote Kerr dropped earlier this week that absolutely detonated things in the Bay (via ESPN):
"I think it's important for Steph and Andrew [Wiggins] to get to know each other and to play together. I think it's important for Steph to play without all the guys we've lost who are not gonna be back next year — Kevin [Durant] and Andre [Iguodala] and Shaun [Livingston].

"Steph, in many ways, has depended on those guys, as sort of a giant security blanket. For a guy who is so skilled and talented, this has still been a team effort over the years, and he's been blessed with some of the smartest players and most talented players in the league.

"And so it's gonna be a different look for him, and I think it's important. He only got three games before his injury, I think it was, so it's important for him to feel the difference because it feels different for us. And with all these young guys, we're trying to teach them on the fly, and a lot of things that we have taken for granted over the last five years, we can't take for granted anymore. Steph needs to feel that himself. And so that's a big part of this last quarter of the season that he's gonna be a part of."
Steph's fans, who often blame Kerr for not simply running 50 pick-and-rolls and having Curry launch 40-footers every possession, predictably freaked over this quote, which suggested that Curry needed those players. (To be fair, him running a pick-and-roll and chucking it from 40 feet is a pretty sustainably great offense.)
This was one reason among others that Curry's injury was such a bummer.
The biggest bummer is that the game lost one of the best and most exciting players in the league. But another was that it would provide an opportunity to see if Curry could dominate without the future-Hall-of-Fame help he's had throughout the duration of his prime. These games are even worse than that because the Warriors are playing some guys who I had to be absolutely certain are real people and not computer-generated players from NBA2K.
This team is so bad that you can't really evaluate Curry. If he struggles, he has such a low bar of help compared to the last four seasons when he had the best help any superstar has ever had, that you can't really evaluate it honestly. If he crushes it? It's a sign of how awesome he really is.
But the Warriors are more concerned with his fit next to players like Eric Paschall and Andrew Wiggins, who might be a part of their future.
This is where the cynic in me rushes in again to say that there is a lot of value in getting Curry on the floor next to Wiggins in order to raise his trade value. The Warriors are going to have their own lottery pick, a future pick from the Wolves, and Wiggins' contract to be able to dish in a trade this summer or next if a star comes available.
But to justify that, you have to raise Wiggins' draft stock. In very typical Wiggins fashion, his box score numbers have been fine, mostly unrecognizably different from Minnesota. The Warriors have been worse with him on the floor (-12 Net Rating) than with him on the bench (-10), but playing against starters with G-Leaguers is going to give you a pretty big pass.
Curry will get him open shots with his gravity and open up rebounds; it'll let him focus more on defense. Curry being back will likely increase the availability of Draymond Green, who will want to be on the floor next to his longtime companion.
All of these things help the Warriors more than they help Curry.
Curry, though, has a chance to remind the league about his greatness, to serve notice that he will be back at full strength with an actual team next year, and to help the coaching staff figure out how these supporting players fit next to him. It's not just about what they'll see… it's Curry's feedback. He'll be able to talk about strengths and weaknesses — what he's seeing on the floor. That stuff is invaluable.
For Curry, think of this as the teaser trailer for next season's return to the national stage. For the Warriors, think of it as an opportunity to brighten their outlook while maybe making a buck here and there. For the league, it helps with the ratings and puts a little excitement in the regular season.
But it's also important to assess this properly. Curry will still face a challenge next year with the worst team he's had since 2013, and this will be a sign of it. The Warriors will still be trying to recover from all that's befallen them the last nine months. And the NBA will still be trying to reckon with the fact that the biggest question posed when a player returns to play without postseason hopes is simply…
"Why?"
How would you rate this article?