How the Improbable, Inevitable Denver Nuggets Became NBA Champions
Credit:
AAron Ontiveroz/The Denver Post. Pictured: Jamal Murray (27) of the Denver Nuggets takes in the moment after the NBA Finals clinching win over the Miami Heat.
DENVER — This story is a long one.
For some NBA champions, it's about capturing lightning in a bottle and letting it spark for as long as its electrons will hold charge.
For the 2023 NBA champion Denver Nuggets, it was a vintage.
The grapes were grown in Sombor, Serbia and Kitchener, Ontario, small towns with kids shooting at local recreation centers and on hoops in the cold months. They were formed in Columbia, Missouri; San Jose, California; Dorchester, Massachusetts; and Denver, Colorado.
It took time, and patience, for the bottle to be ready to drink.
It took a second round pick in 2014 who became the best player in the world. It took gambles on a score-first guard out of the University of Kentucky and an elite shooter out of the University of Missouri with injury risk.
It took sticking with a coach who always got more out of his players than anyone expected, who outlasted all but Erik Spoelstra, Steve Kerr, and Gregg Popovich in their tenures.
It took sticking with the core after Jamal Murray's ACL Injury, after which he cried in the coaches' office asking if the team would trade him. It took sticking with Michael Porter Jr. through both his frustration at not playing more early, another back surgery, and his reintegration.
It took drafting the right guys, developing the right guys, and then adding the final pieces.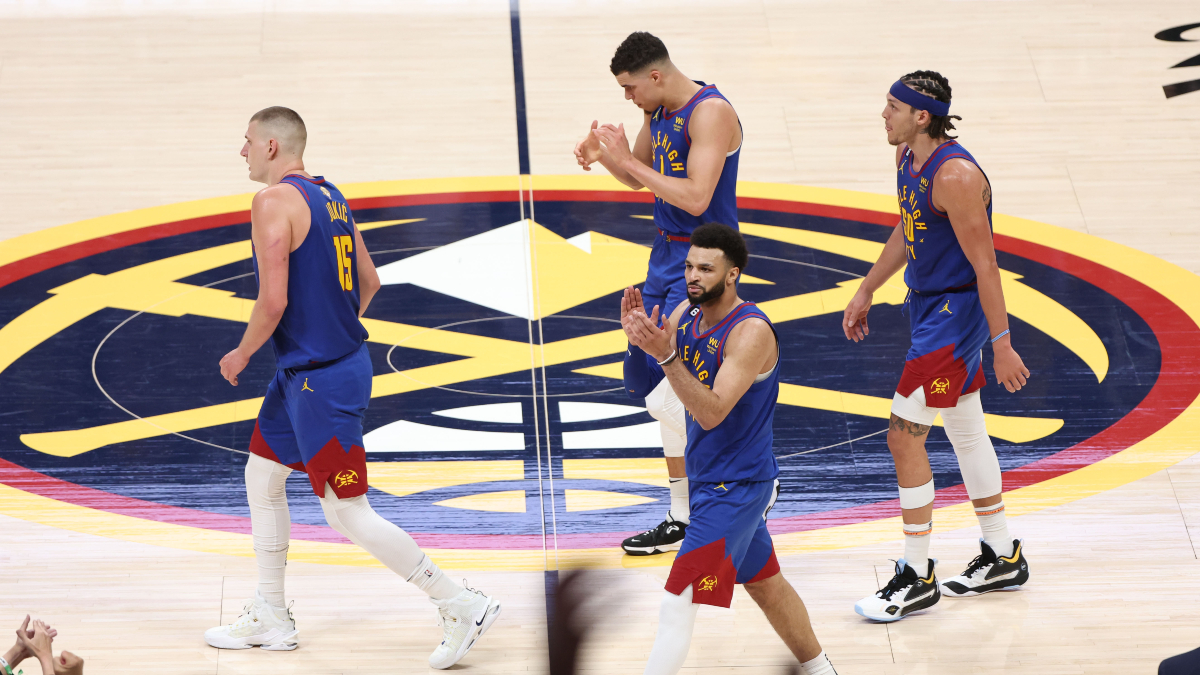 The Nuggets took a chance on Aaron Gordon, a player who many around the league considered talented but not a player willing to sacrifice. It turned out, he was exactly that player.
It took adding veterans who made the locker room confident, professional, and close, like DeAndre Jordan and Jeff Green. It took young players like Christian Braun who played over 20 minutes in a clinching scenario when the Nuggets found themselves in foul trouble.
And like any vintage, there were good barrels lost. Gary Harris, who was the first young player to really click with Jokic, was moved in the Gordon deal. Will Barton, a veteran who genuinely wanted to be a part of something special in Denver, was traded for Kentavious Caldwell-Pope.
But the core of Nikola Jokic, Murray, and head coach Michael Malone were here the whole way.
There were fans who swore Malone was holding the team back, only for Malone to have out-coached every team he faced in this run. Malone, an NBA lifer who is the son of an NBA lifer, is known for being as competitive as some of his players, sometimes even more competitive. He hates to lose, and now he gets to understand what it means to love to win.
Malone is fiery — the word "hothead" has been used so often about him in circles — but behind all that is a coach who maintained a connection with his players and always strove to get better year over year. Not just for the players to get better, but as a coach who examined his own performance to figure out how to improve.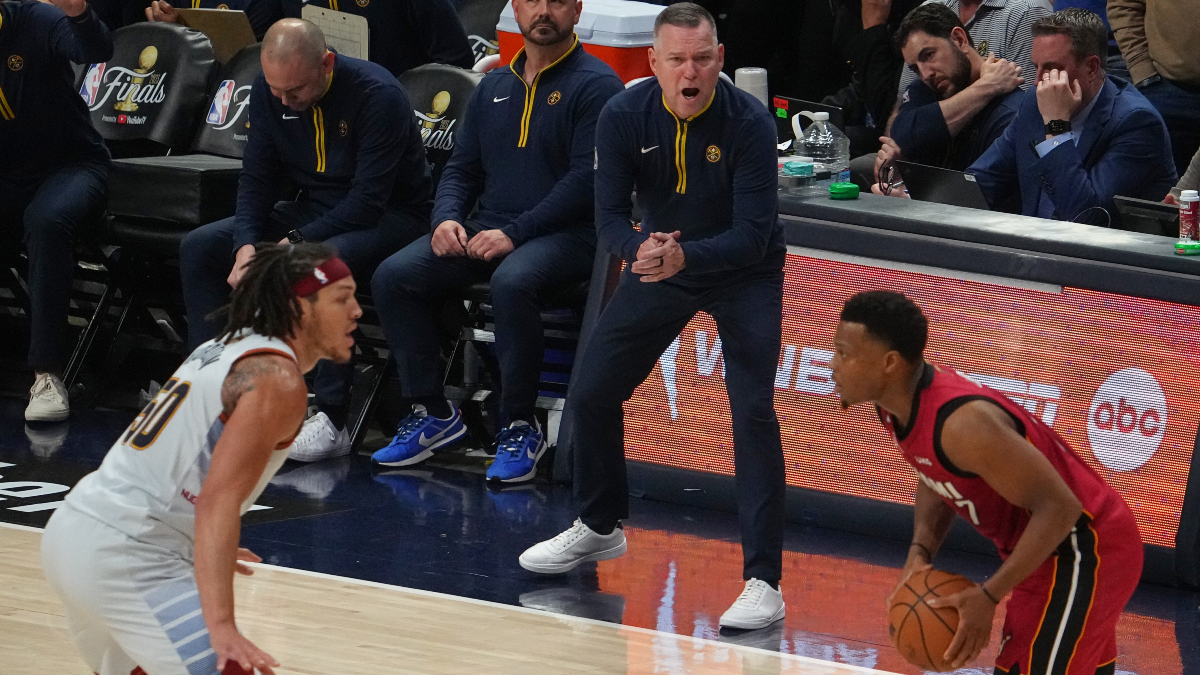 You have to understand that Murray had to earn every single part of this. Murray was so brash and confident as a rookie. Jameer Nelson kicked his tail in in training camp for the starting job. Denver eventually had to make a trade; otherwise, the team would have had to start Nelson over Murray.
So Murray was thrust into the fire, and somewhere along the way, he developed into one of the most devastating scoring forces we've ever seen in the playoffs and one half of the most devastating two-man game since Shaquille O'Neal and Kobe Bryant.
And there's Jokic.
There's so much improbable about Jokic. A kid from Serbia wanting to play basketball enough and being good enough to become a professional. A kid in that situation with his physique being drafted. And then over time, changing the way people see the game. Not through sheer athleticism or being a hooper, but instead by being the smartest player on the floor. By being the most efficient player on the floor. By never caring about stats and yet somehow putting up insane numbers.
Jokic is now the best player in the world. He will be crowned and treated as such, even though he will roll his eyes and dismiss it.
On a long enough timeline, everyone comes to understand how great Jokic is.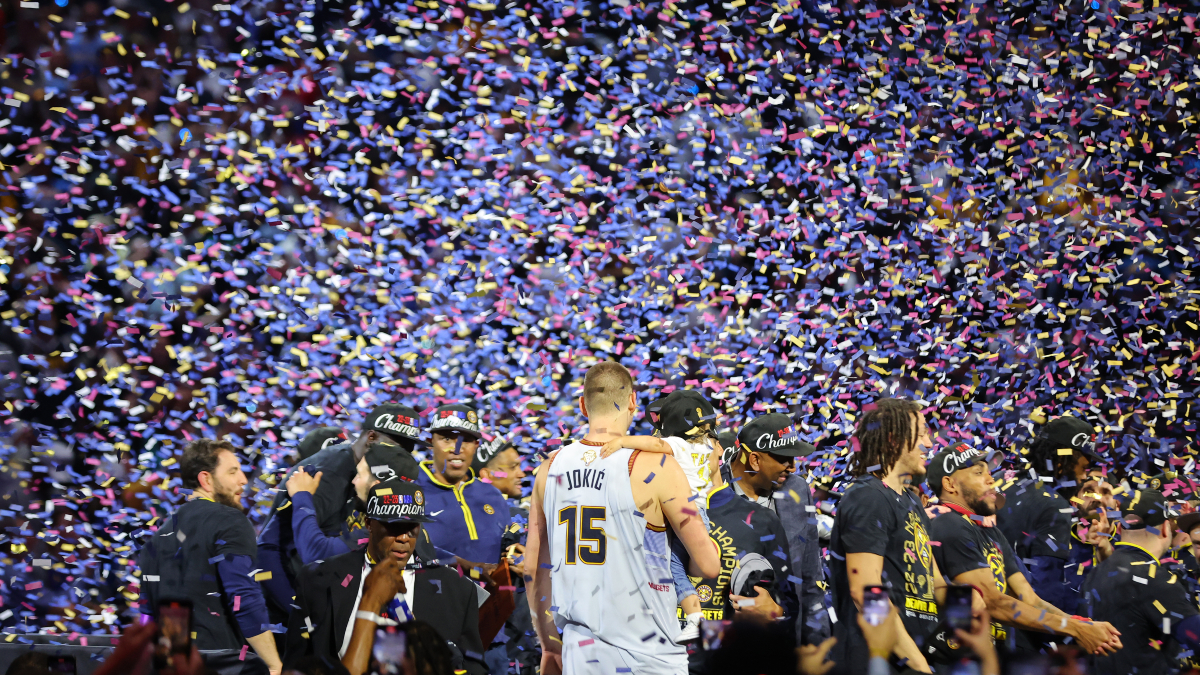 But for him to touch the status of all-time great, to be among the greatest to ever play, is so improbable from where he started. It took a team that liked him enough to draft him, to see what he was, to believe he could be more, and for him to put in the work he did to get himself in great shape. He began lifting and working out after games to promote more muscle growth and weight loss.
All of these things had to come together. They had to avoid the natural disasters that derail so many teams.
The Nuggets were the No. 1 seed in the West and had been the best team in the most meaningful part of the season (December through the All-Star break). They weren't the favorites entering the postseason but should have been. They weren't seen as a juggernaut but turned out to be one.
It was all so improbable.
And all so inevitable.
And now the Nuggets are champions.
How would you rate this article?
This site contains commercial content. We may be compensated for the links provided on this page. The content on this page is for informational purposes only. Action Network makes no representation or warranty as to the accuracy of the information given or the outcome of any game or event.