The Kevin Durant-Brooklyn Nets Snafu and How to Bet His Next Team
Credit:
AP Photo/Frank Franklin II. Pictured: Kevin Durant
There's not always a disconnect between public sentiment and league executive reactions to news in the basketball world. But when Kyrie Irving opted in last week to his contract, with supporting reporting suggesting he would "decline" trade offers and "fulfill his commitment" to the Nets, there were two very different reactions.
The public and media felt that "well, they're running it back with KD and Kyrie!" However, league executives who spoke with Action Network asked this question:
"Why does everyone think this is over?"
Turn the page to Thursday, hours before the "official" start of free agency (that had, in reality, been ongoing for weeks; tampering is just not a thing anymore), and the news drops:
Well, here we go again.
So at this point, here are the strongest contenders for KD that have been mentioned in reports.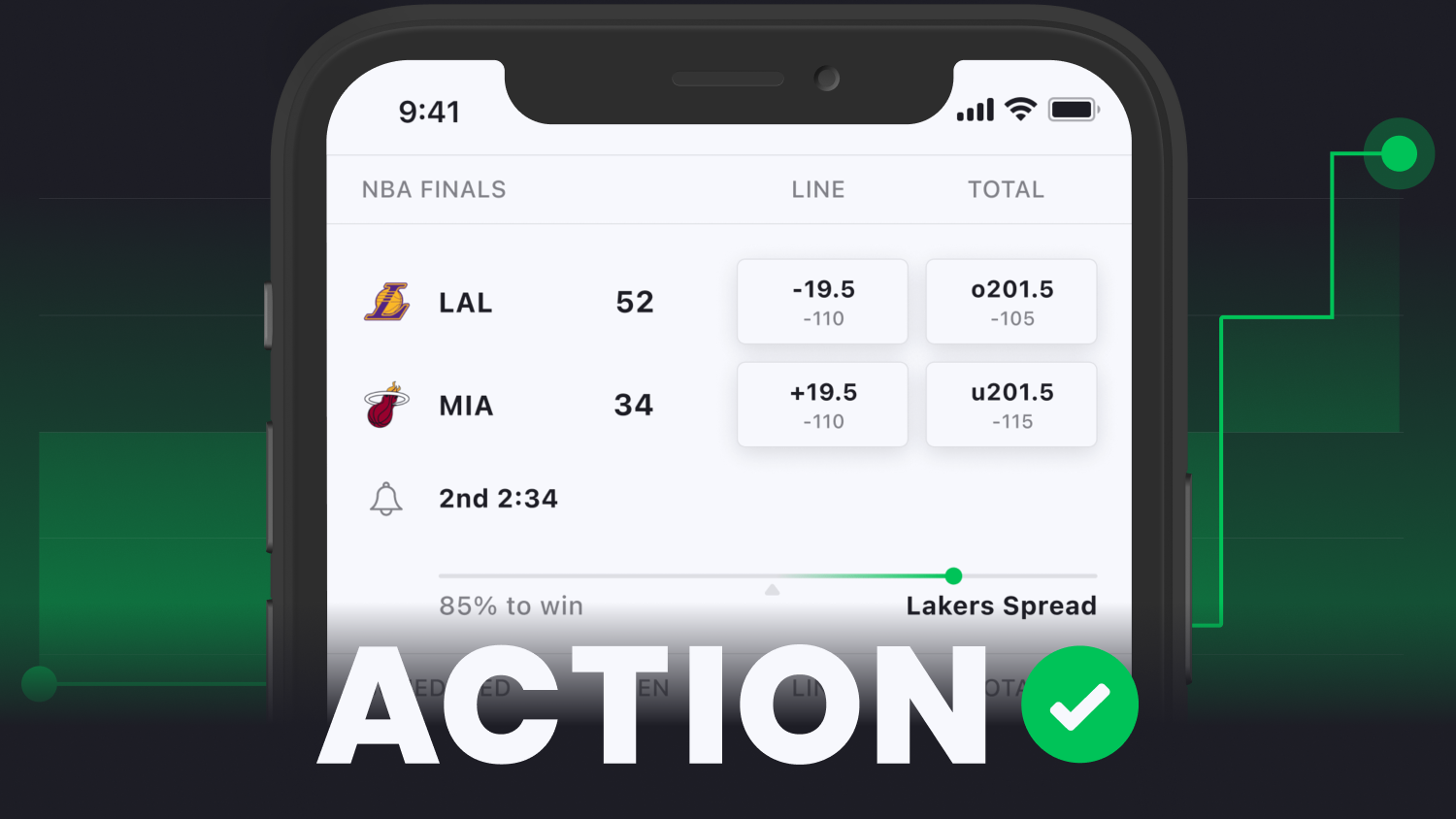 The must-have app for NBA bettors


Free picks from proven pros

Live win probabilities for your bets
Can the Suns Pull It Off Without Trading Booker?
There were rumors around the league going back to the beginning of June that if things fell apart with the Nets, Durant's preferred destination would be Phoenix. Chris Haynes of Yahoo reported as much on Thursday.
The Suns opened at +950 to win the NBA title, a fairly preposterous number given their finish as the No. 1 team in the regular season and reporting that much of their incredibly bad second-round loss to the Mavericks could be linked to a COVID outbreak. In recent days, that number dropped to +700 at most books.
Following the news of Durant's request and Haynes' report on the Suns connection, the odds moved as low as +250 before settling back overnight to +600.
There's already been public posturing regarding Phoenix, with reports indicating that the Nets won't accept a deal for Durant from Phoenix that does not include Devin Booker. Let me go ahead and let you know that while the Nets no doubt want Booker back, the Suns won't be giving up Booker after just giving him the supermax.
If you're adding Kevin Durant, you're looking to win a title. You don't give up the necessary pieces to win a title when you trade for Durant.
The bar is being set, but that doesn't mean Brooklyn won't lower it if there aren't other options.
The Pelicans Have the Ammunition to Be a Dark Horse
This is a strange one. The Pels absolutely made noise in the playoffs, pushing Phoenix to six games. They absolutely have the young assets like Trey Murphy, Dyson Daniels, and draft picks. They have quality starters like Brandon Ingram (who is considered a star in some circles), CJ McCollum, and Jonas Valanciunas to help fill salary.
There's an existing relationship with coach Willie Green; Green coached Durant in Golden State.
But New Orleans is not the kind of market that players force trades to. They're not on the cusp of winning a title. Zion Williamson just agreed to a supermax despite rampant questions about his health and commitment to the franchise.
The Pels should absolutely be considered a threat, but it would be one of the more stunning destinations we've seen for a star in years.
Can the Raptors Pull Off Another Kawhi-Like Trade?
Why not run it back again? Masai Ujiri took on a distressed star unhappy with his franchise and parlayed it into a championship before. The Raptors are always known to be swinging for the fences.
However, if you're the Nets, you simply cannot begin a negotiation without Scottie Barnes in addition to one of Fred VanVleet, Pascal Siakam (likely a non-starter for Toronto), or OG Anunoby. Would the Nets take Anunoby and picks? Maybe. Is Ujiri likely to give up the multi-year unprotected hauls we've seen Dejounte Murray and Rudy Gobert go for? Likely not.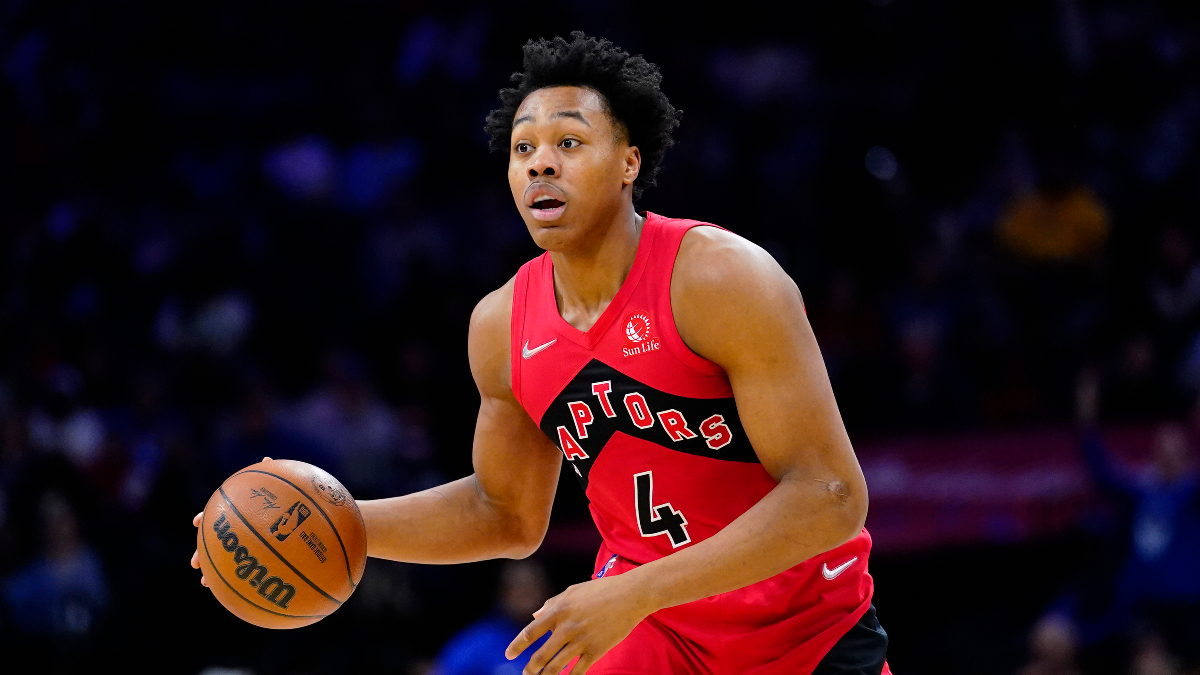 This can seem like double-talking. On the one hand, I'm saying the Suns won't give up Booker and on the other saying the Raptors would have to give up Barnes. One, however, is a supermax player and franchise cornerstone, and the other is a Rookie of the Year who might well be a franchise cornerstone. If Durant makes it known Toronto is his No. 1 spot, or No. 2, maybe this goes through.
But very few, if any, executives have gotten the better of Ujiri.
Could the Post-Gobert Trade Jazz Make Noise?
When the Jazz traded Rudy Gobert for four draft picks Friday and didn't immediately turn around and trade Donovan Mitchell, speculation arose that Danny Ainge might be after his White Whale, Kevin Durant. Ainge tried acquiring Durant several times during his Boston tenure.
The Jazz obviously now have the picks to make an offer attractive to the Nets.
However, a few things work against them:
Donovan Mitchell cannot be traded to the Nets as long as Ben Simmons is on the team thanks to

the Designated Rookie Contract rule

.
The Jazz do not have a high-ceiling prospect to return to the Nets who are in need of talent after they break apart the KD-Irving duo.
The biggest problem is the question of whether Durant would look to join a team built around Mitchell, aging Mike Conley, and Bojan Bogdanovic as a contender. Durant is looking only for title contention at this stage in his career, and it's reasonable to assume that after choosing San Francisco and New York in his last two choices, he'd prefer what's referred to as a "glamour market."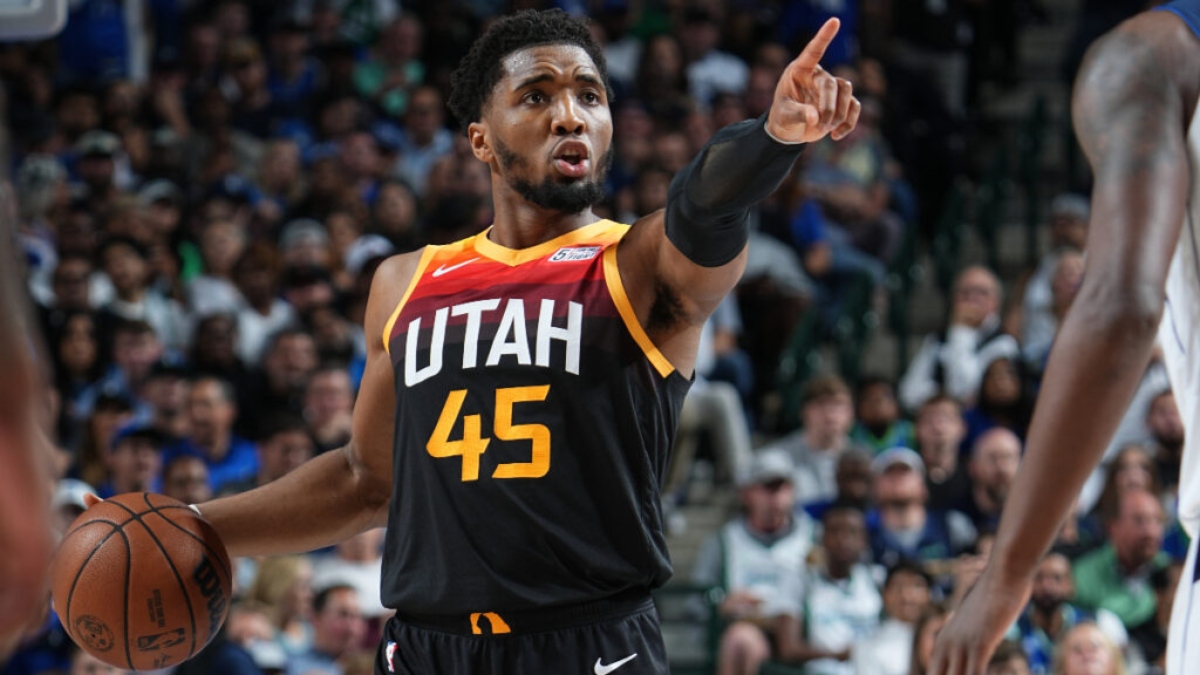 It's true that the Nets hold his rights, and he does not have a no-trade clause; they can ultimately decide where to trade him. But sending him somewhere he doesn't want to be risks damaging relationships with future stars who remember what happened to Durant, and for Utah, it's tough to essentially build your team around a player who doesn't want to be there.
The Toronto Raptors traded for Kawhi Leonard who did not prefer Toronto. But Leonard was A) compromised by injury, B) on an expiring contract, so he knew he could leave after a season, and C) wasn't traded for an incredible, awe-inspiring haul as the Nets basically need to get back.
As such, a deal to Utah doesn't make much sense.
Can Pat Riley and the Heat Catch Another Whale?
The Heat are the opposite of Utah: a glamour market with superstar players ready to compete for a championship now.
However, they have already traded their 2025 pick and several second-rounders, making their ability to put massive pick offerings together slightly limited. Their best young player to send back is Tyler Herro. Furthermore, trying to put together the necessary salary for Durant without including Kyle Lowry or Bam Adebayo (a requirement for Durant, reportedly) would be difficult.
Acquiring Durant is obviously the very definition of a Pat Riley move, "screw the future, let's win a championship right now."
If Durant makes Miami the No. 1 destination and applies pressure, he could very well end up there. Adebayo can't be traded to Brooklyn as long as Simmons is on the roster due to the designated rookie extension rule, like Mitchell.
I have more confidence in Miami pulling the trigger on a deal and less confidence in them doing it without moving Lowry. The Heat are the other team thought to be on Durant's preference list along with Phoenix.
Could the Lakers and Klutch Sports Make a Move?
ESPN's Brian Windhorst reported that the idea has been "floated" of trading for both Durant and Irving. I'm gonna make this simple.
There's one way to do this. You trade Davis and Westbrook for Durant and Irving. The Lakers actually have sent all but one swap and one pick already from the Davis trade. So they can offer the 2026 first-rounder, a 2028 first-rounder, and pick swaps in 2025, 2027, and 2029. (They cannot offer the 2030 first-rounder due to the seven-year rule.)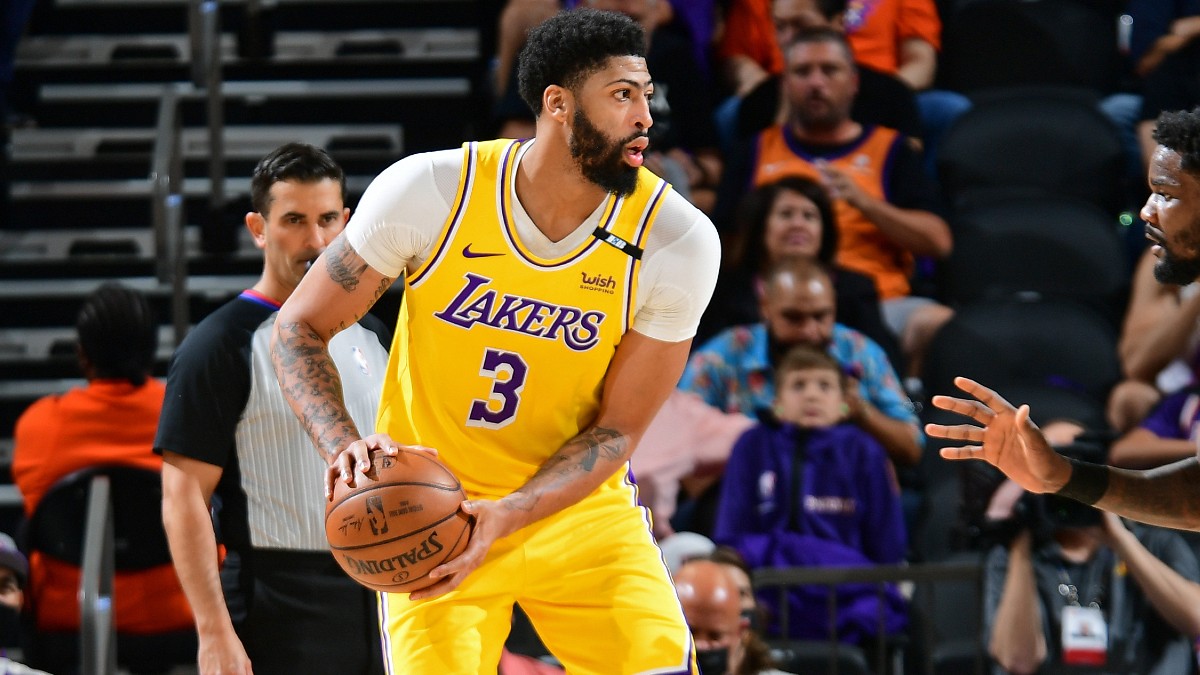 If you're getting Anthony Davis back, maybe you don't need to get all those picks back. But it does mean that Klutch Sports would send a Klutch client to a team bereft of talent. Westbrook would actually be attractive for the Nets in this situation as an expiring contract at $47 million. It's basically trading KD and a player they don't want to deal with (Irving) for Westbrook, whom they'll just let walk, and use the cap space going forward.
Here is the essential question: Would Klutch Sports OK sending Davis to Brooklyn, a basketball wasteland following this debacle, to help LeBron get another title?
Don't rule it out. It's a cold world.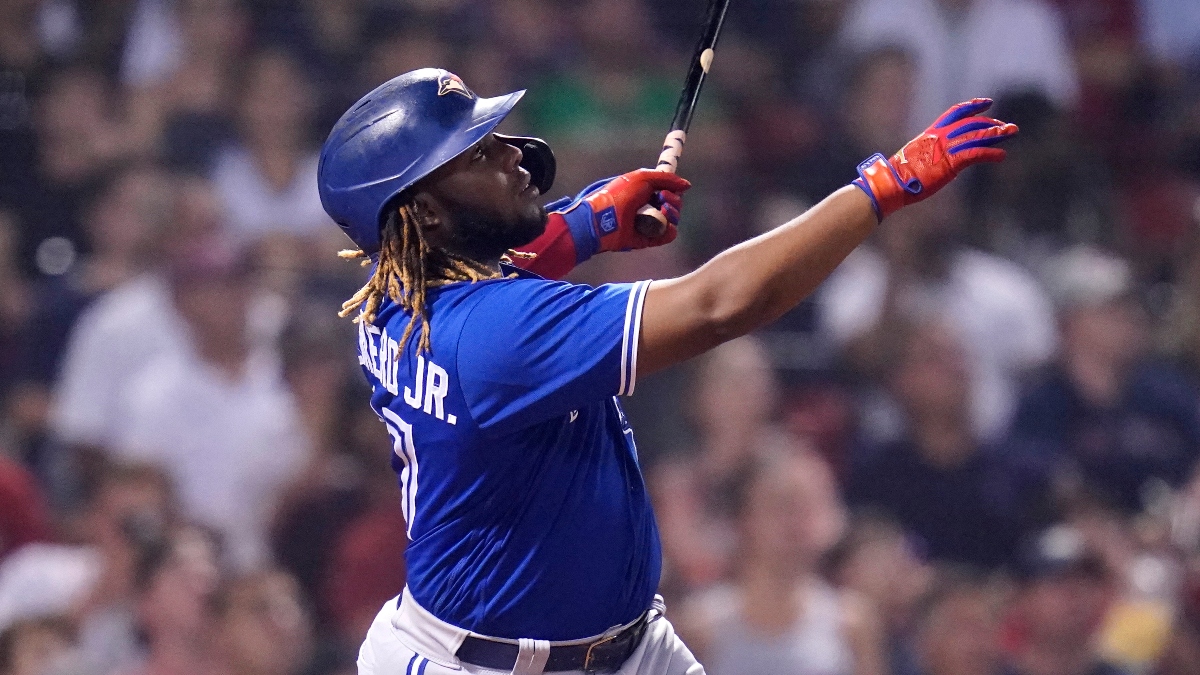 Sign Up Now to Start Betting the Blue Jays!
How to Bet All of This
The title odds moved substantially on Phoenix after the trade demand came out, moving all the way to +600 where it's settled; Phoenix was +950 at open at multiple books. The odds also moved on Miami.
Phoenix is unquestionably the best value right now for the simple fact that if Durant does go to the Suns for a deal that does not involve Booker (which I don't believe it will), they'll immediately move to the title favorites at somewhere south of the +500 for current favorite Boston (following the Malcolm Brogdon trade).
The key is that Phoenix was already a contender. They made the Finals in 2021, they had the best record in 2022 and the reported COVID outbreak explains their meltdown in the second round vs. Dallas. Even if and when they lose Deandre Ayton, their odds will move by the end of the regular season.
So you have the favorite to land KD by consensus, on a team close to title contention anyway, who would instantly become the favorite to win the title. Let's put the Suns' odds at +350, which is what the 2008-09 Lakers were after losing the Finals. That's a difference of 14.8% implied right now at +600 and 22% at +350.
Of course, the question is whether you should bet on wherever Durant lands to win the title at all. Durant is 33 and suffered an Achilles tear three years ago. His recovery and performance since then has been incredible, but he still missed significant time in 2022. If he joins the Suns, you have Chris Paul turning 38 as a key component. If he joins Miami, Jimmy Butler has a lot of miles on him.
Furthermore, Durant has two titles, both with Golden State on one of the most stacked teams ever. His OKC teams came up short, and his Brooklyn teams were a disaster. I'd argue that with literally any other running mate besides Kyrie Irving, his team is likely in serious title contention the last two seasons. He was the MVP favorite last season before his injury.
I don't think there's value on the Heat (difficulty in constructing a deal to Durant's liking), Utah (convincing Durant to commit), or the Lakers (abandoning a Klutch client to basketball Siberia).
The Philadelphia 76ers have been burbled about as a potential spot, but I don't see Durant signing up for a James Harden reunion. The Sixers owe their 2023, 2025 and 2027 picks as well. I cannot see this one being bettable even with "never say never in the NBA."
I think there's a slight value on Toronto at +5500 (DraftKings) because Masai Ujiri is absolutely the type of guy to try and make another run at the 2019 Kawhi plan.
How would you rate this article?
This site contains commercial content. We may be compensated for the links provided on this page. The content on this page is for informational purposes only. Action Network makes no representation or warranty as to the accuracy of the information given or the outcome of any game or event.