NBA Odds, Preview, Prediction for Trail Blazers vs. Nuggets Odds Game 2: Can Denver Hold Serve as Favorite? (May 24)
Credit:
Bart Young/NBAE via Getty Images. Pictured: Nikola Jokic.
After Damian Lillard took over Game 1 and turned it into a Blazers win, the Nuggets are out to salvage one game at home.
Nikola Jokic struggled down the stretch and Denver was without a key playmaker since Jamal Murray is out for the playoffs.
Phillip Kall explains where he sees betting value on Monday night below.
Trail Blazers vs. Nuggets Odds
Trail Blazers Odds
+1.5
Nuggets Odds
-1.5
Moneyline
+105 / -125
Over/Under
226.5
Time
Monday, 10 p.m. ET
TV
TNT
Odds as of Sunday and via BetMGM
The Portland Trail Blazers were able to take the series opener, 123-109, on Saturday night for the biggest margin of victory on the playoffs' opening day.
The key for Portland was its 19-of-40 shooting from behind the arc. Since the Blazers' playoff push started on April 27, their 43.2% 3-point percentage ranked first in the league to close the regular season, per NBA.com. We'll see if they can keep the hot hand throughout the playoffs, though.
The loss looks bad at face value, but there is hope for the Nuggets in Game 2. Denver was able to use its size advantage to outscore Portland in the paint 52-38 and shoot 50.5% from the floor. However, the Nuggets could not overcome a cold day from 3-point range, only shooting 11-for-36. Denver will need to shoot closer to its season average of 37.7% if it hopes to advance.
Despite the Blazers' convincing win, Denver still opened 1.5-point favorites for game two. Let's dig deeper to see if we can find an angle to bet on.
Dame Time Rescued Blazers in Game 1
Leading the way for the Blazers was star point guard Damian Lillard. He was able to focus on getting teammates involved early with eight first-half assists. In the third quarter when Denver took a nine-point lead, he flipped the script and looked to score. Lillard's 15 third-quarter points helped Portland turn that nine-point deficit into a 10-point lead.
Anfernee Simons, Carmelo Anthony and Jusuf Nurkic all had major contributions to the win. Simons and Anthony brought a nice pop of scoring from the Trail Blazers bench, combining for 32 points and shooting an excellent 8-of-13 from 3-point range. Their shooting helped stretch the Denver defense and open things up for Lillard and C.J. McCollum to make plays.
Nurkic took on the difficult challenge of making things tough for Nikola Jokic. Jokic got the better of Nurkic in the first half with 22 points, but the Blazers' big man did a much better job in the second half and limited the Nuggets' MVP candidate to only 12 points. Nurkic also contributed on offense with 10 second-half points and three assists.
This will not be a battle Nurkic can win but if he can continue seizing his offensive opportunities and making Jokic uncomfortable, even for a half, it will give the Blazers a big edge.
For Game 2 and the rest of the series, the concern will still be the size of the Nuggets. Portland lost the rebounding battle 48-39 and allowed Denver forwards Michael Porter Jr. and Aaron Gordon to shoot 16-of-23 from inside the arc. It is hard for the Blazers to do much about those performances since they simply cannot match up size-wise.
Fortunately, Denver has no answer for Lillard or McCollum either. Expect Portland to consistently outscore whatever Denver can produce moving forward.
---
Nuggets Need Jokic Down the Stretch
Denver's offense came out firing to start Game 1, shooting 14-of-26 for 30 points in the first quarter. The Blazers erased Denver's hot start with 18 points from Simons and Anthony in the final three minutes of the opening quarter, though. In the third quarter, it was Lillard dominating the game and taking control with a hot period, flipping the script on Denver's hot start.
Giving up big runs like these are where the Nuggets miss Jamal Murray the most. As the Nuggets' floor general, he was able to slow the pace before opponents snowballed or get the bucket to stop the bleeding.
The player who will need to take over this spot for the Nuggets is Porter, who showcased his scoring ability in Game 1 with 25 points. The Blazers had no answer for him when he played aggressively, as he did most of the game en route to a perfect 11-for-11 shooting inside the arc.
However, as a young player, Porter tried to match the Blazers blow for blow during their runs and forced unwarranted 3-point attempts. This led him to shoot an abysmal 1-of-10 from deep. Porter has only recently been thrust into an offensive leadership role, and preventing bad situations from getting worse is a key step in his maturation.
The other aspect of the loss that Nuggets need to improve is their late-game performance. With six minutes left in the fourth quarter, Denver's starters took the court down six points, only for things to get worse. Jokic went 1-for-3 in those final few minutes and ended with just three fourth-quarter points. As the favorite to win the NBA MVP award, he needs to find ways to create scoring in these stretches.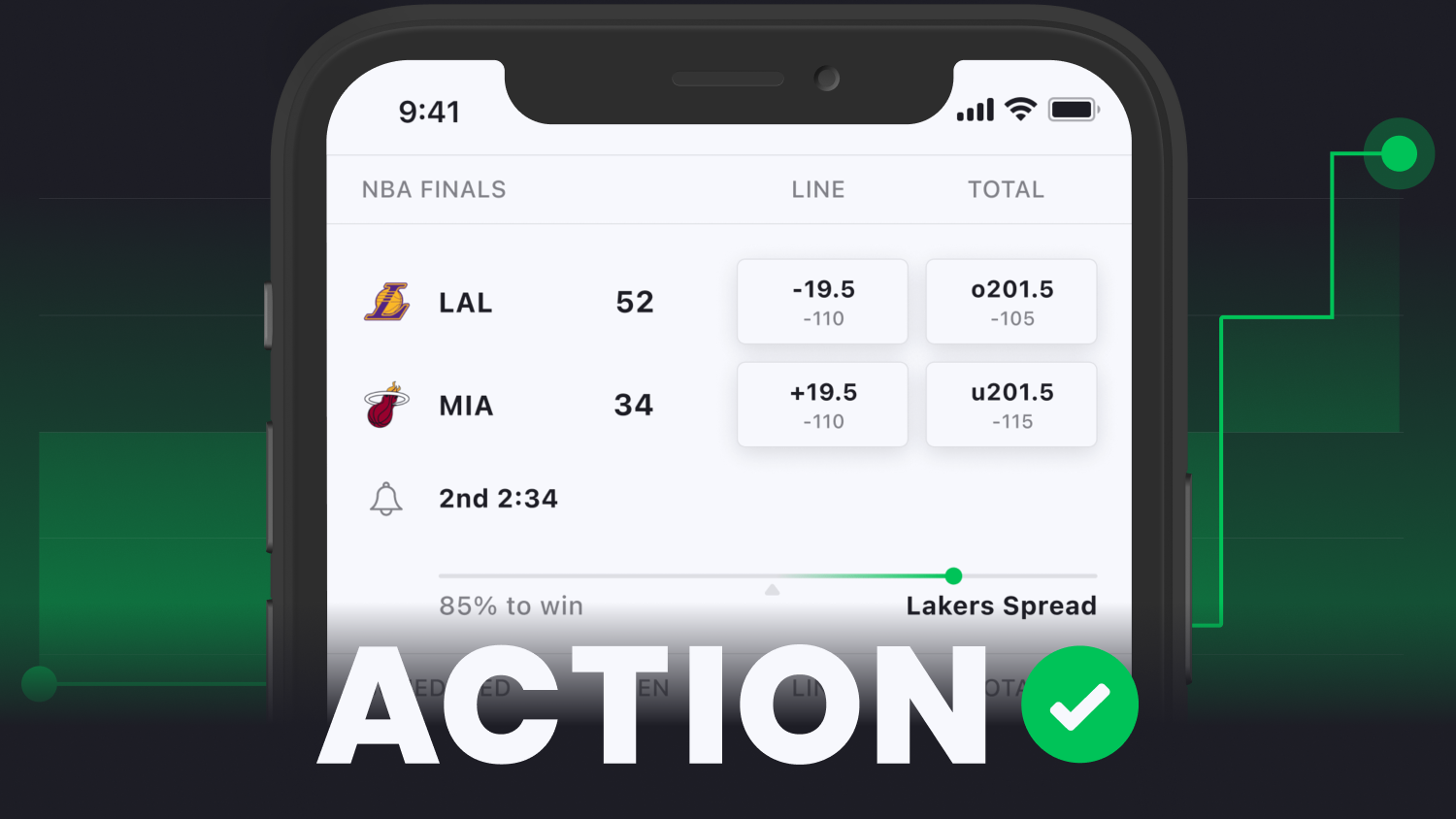 The must-have app for NBA bettors


Free picks from proven pros

Live win probabilities for your bets
Trail Blazers-Nuggets Pick
On paper, Game 1 was ugly for the Nuggets. After some closer analysis, though, the difference was really just a few stretches that swung things Portland's way. The other takeaway is that despite being equally matched, these teams are bad matchups for each other. Denver has no answer for Portland's backcourt, and Portland has no answer for Denver's frontcourt.
After its success in Game 1, I expect Denver to lean further into its interior attack in Game 2. The Nuggets should also have plans ready for Portland's runs, whether it's timeouts or certain plays to stop the bleeding.
But it is still hard to overlook the Nuggets' lack of a late-game leader. Add in that Lillard can flip a game by himself late, and the risk over the course of an entire game is too rich for my blood.
Instead, I am going to trust the Nuggets to make the necessary corrections but only for a half. This avoids the risk of Portland dialing it in for crunch time. It also backs Denver to play with additional urgency since it cannot afford to lose two games at home.
Back Denver to start the game strong.
Pick:Nuggets 1H -0.5 (down to -2.5)
How would you rate this article?
This site contains commercial content. We may be compensated for the links provided on this page. The content on this page is for informational purposes only. Action Network makes no representation or warranty as to the accuracy of the information given or the outcome of any game or event.