Director's Cut: Watching Back Game 6 of the 2011 NBA Finals with Wob
Credit:
Ronald Martinez/Getty Images. Pictured: Jason Terry
With the NBA on hiatus, Rob Perez is re-watching some of the NBA's classic games. Next up: Game 6 of the 2011 NBA Finals between the Dallas Mavericks and Miami Heat.
I owe Jason Terry an apology. Ever since 2012, whenever the calendar flips to March 12, Terry skyrockets to the top of Twitter's worldwide trends. Random, right? Not when you're reminded of the most brutal poster dunk of the decade dropped on him by LeBron James.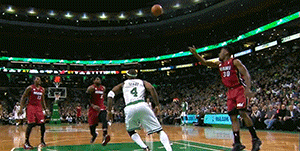 It's not just an anniversary, this has become an NBA Twitter holiday. Jason Terry slander is spewed like users are paid on commission by the drop of venom, and I would be lying to you if I said I was above taking part in this. It was a historic play, but when you dive into the context of the moment — you understand why LeBron showed Terry no mercy.
The truth is: Jason Terry busted his ass.
Less than one year before the dunk, The Jet was almost single-handedly responsible for creating an entire Summer of "Is LeBron not as good as we thought he was?" narratives.
In Game 6 of the 2011 NBA Finals, Terry dropped 27 points on 11-of-16 shooting and every single one of those buckets hurt. End of the shot clock, off-the-dribble, in isolation, finishing at the rim in traffic like he was the original Kyrie … all 11 field goals produced a collective groan from the tens of thousands of Miami Heat fans who hadn't left the arena at halftime to get in line at LIV.
Terry netted so many daggers that LeBron came out and face-guarded him in the second half, a tactic that James only traditionally unveiled in the most dire of situations.
It didn't matter.
Jason Terry was a champion, and the Larry O'Brien trophy that he tattooed on his right bicep before the season started had a whole new meaning.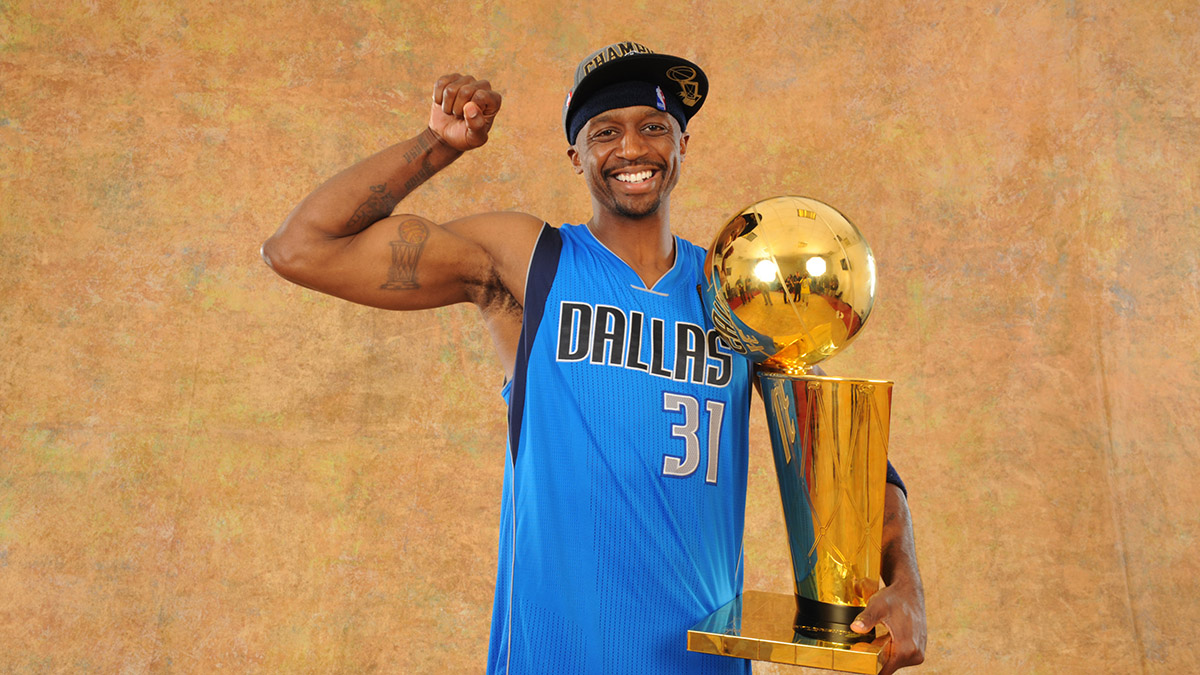 I don't blame LeBron for standing over his corpse inside the Boston Garden, it was revenge, but he will never get the last laugh. Not after averaging 2.2 points per game in the fourth quarter of Finals before Game 6 began.
We're talking about LeBron James here. A LeBron James at the peak of his powers. There is absolutely no excuse for a man this talented to average this amount when his team needed him most, and while the devil advocates "this was Wade's team" or "Eddie House was on fire" — I implore you to just cut your losses and stop. LeBron more than made up for it in years to come, but at the time, this game in particular was a red wine stain on his legacy.
After watching this contest back in its entirety, it's even more shocking that Dallas was able to pull this off. The Mavericks roster, on paper and on the court, was a better all-around team than the Miami Heat — Tyson Chandler was a defensive player of the year who influenced almost every shot within a six foot radius of his pterodactyl wing span, tap-backed seemingly every 50/50 rebound, and finished any alley-oop thrown within a couple feet of the rim … Shawn Marion was unintentionally trailblazing the path for 3&D swingmen … the Jason Kidd floor general reunion tour was selling out every venue … but it was the performances by JJ Barea and Brian Cardinal — Bryan f**king Cardinal — that got the Mavs to the finish line.
This was the game where Barea fortified his place in the league for another 10 years — 15 and 5 in only 29 minutes of play. Barea was more than just a secondary ball handler for Jason Kidd; he was a secondary offense-initiator, continuously drawing defenders to him, probing, getting up efficient shots, and getting teammates open. Just a straight up nuisance. At one point he got switched onto LeBron in a key moment, completely on an island, and drew an offensive foul. Take note, "I'll never make the league because I'm not big enough" hoopers: It's not the size of the dog in the fight, it's the size of the fight in the dog.
And then there was Brian Cardinal. With Dirk Nowitzki struggling to find his shot, the Mavericks did not miss a beat thanks to Terry and Barea carrying the offense, but it was Cardinal who had a career-best game. From the moment he entered the game and drilled a corner 3, Cardinal was everywhere.