2023 Big 12 Basketball Tournament Betting Preview, Bracket & Odds
Credit:
Photo by John E. Moore III/Getty Images. Pictured: Mike Miles Jr. (TCU)
The Big 12 has been one of the toughest conferences this season. It has seven teams ranked inside KenPom's top 25, including the defending champion Kansas Jayhawks.
Set to tip off on Wednesday, the Big 12 Tournament will have four teams facing off while the rest draw byes. West Virginia will take on Texas Tech followed by an in-state battle between Oklahoma and Oklahoma State.
Here's a look at the conference tournament that includes a few sleepers to keep an eye on as the week progresses.
---
2023 Big 12 Tournament Bracket
---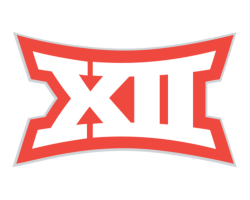 2023 Big 12 Tournament Odds
---
The Favorite

Kansas Jayhawks
What Bill Self has done in Lawrence is incredibly impressive. The Jayhawks lost four of their five leading scorers from last year's national championship team, yet still took home the Big 12 regular season crown.
The expected sophomore year leap of Jalen Wilson came a year late, but there's few players as dominant as the do-it-all forward. He takes over 30% of shots while on the floor, is Kansas' leading rebounder and chips in 2.5 assists per game.
The key to this team's success, though, has been Dajuan Harris Jr.'s progression. The facilitator of this offense (6.3 APG) doesn't have a high usage rate, but his passing — paired with Kansas' spacing — makes for a deadly combo.
The Jayhawks are best in transition and are relentless inside. They are 13th in assist rate and run the offense primarily through the pick and roll. Kansas attacks the rim on 40% of shots and runs the pick-and-roll on 20% of plays.
Because of that, opportunities are created for catch-and-shoot 3s from the perimeter. That's where Harris and freshman Gradey Dick operate, the latter of which has become an immediate star. Dick is shooting 40.6% from 3 on nearly 200 attempts.
But what's most impressive from the Jayhawks has been their defense. They're ninth in adjusted efficiency, per KenPom, and rank around that top 50 mark in both 2-point and 3-point defense.
Texas Tech transfer Kevin McCuller Jr. provides a huge defensive boost — 51st in country in steal rate — while K.J. Adams Jr. and Ernest Udeh Jr. have held down the paint.
This is an aggressive and athletic group that produced the second-highest turnover rate during Big 12 play. Four of Kansas' starters stand at 6-foot-6 or taller, as its length provides a huge boost towards that defensive disruption.
---
The Other Contenders

Texas Longhorns
Texas has all the features you want in a championship team. It's fast-paced, athletic and experienced. The Longhorns' defense is disruptive and they rank inside the top 20 in both offensive and defensive efficiency.
Chris Beard's departure midseason had little effect on the team. New Mexico State's Sir'Jabari Rice has been a difference maker and is the team's best free-throw and 3-point shooter. He's second on the team in points and shoots 38.2% from the perimeter.
This is the top-ranked team, per KenPom. While the Longhorns struggle from the perimeter, the offense is 40th in 2-point%. They are a fast-paced team led by veteran Marcus Carr and the sixth most-experienced roster in college basketball.
Like many teams in the Big 12, Texas' defense is suffocating. It was the No. 2 team in turnover rate on the defensive end in conference play and 21st overall. The aggression does lead to foul trouble, and the Longhorns' lack of size can lead to plenty of second-chance opportunities.
But this is a well-rounded defense that is deep.
They can run a nine-man rotation at any time and are sixth-best when defending transition, per ShotQuality. They're also 29th in defending finishes at the rim, often forcing opponents to beat them in the mid-range.
Texas doesn't give up a lot of looks from the perimeter and its backcourt pressure often funnels opponents inside.
Dylan Disu has been a strong anchor on the interior and is second in block rate during Big 12 play and sixth in 2-point shooting.
If you want to talk about a well-rounded squad, Rodney Terry's Horns are at the top of the list. This is a team geared for a March run, as it has a lot of strong wins under its belt, including Gonzaga, Creighton, Baylor and Kansas.
---

Baylor Bears
I've written about this team plenty of times before, and nothing has changed. Keyonte George, Adam Flagler and LJ Cryer are three of the most dynamic players in college basketball, and Baylor's offense is built to succeed in March.
Jonathan Tchamwa Tchatchoua's return provides a necessary boost to Baylor's frontcourt and his ability to stretch the floor brings yet another mismatch for this dynamic offense.
Baylor's offense lives on the perimeter. It shoots nearly 45% of all field goals from 3 and converts at a top-50 rate. Flagler and Cryer have sustained full seasons with 40+% success, while George and even Langston Love have provided consistency, too.
Relentless is a perfect word to summarize this offense. The Bears are second in efficiency, 16th in offensive rebounding and 40th in free-throw rate.
This isn't the same Scott Drew defense as years past. While it's strong from the perimeter, Baylor is 315th in 2-point defense. The Bears give up a lot of second-chance opportunities, too.
In Big 12 play, Baylor is last in eFG% and 2-point defense. It's second defending the perimeter. Though it's worth noting that Tchamwa Tchatchoua has only played in nine games.
---
Sleepers

TCU Horned Frogs
If you've followed most Action Network college basketball writers, you know about TCU.
And if you follow Stuckey, you know about his affinity for Mike Miles Jr.
The Horned Frogs have exactly what you want in a team. They are extremely disruptive on the defensive end, are one of the deepest teams in the country and rank third in minutes continuity.
This is a team that knows each other well, and it's shown this season.
The key to this team is health. Miles missed five games — TCU lost all but one — and big man Eddie Lampkin Jr. has been a mystery. He has missed six of the last 12 games and has been held under 20 minutes in all but two.
Lampkin's presence is a necessity for TCU. He jumpstarts this team and gives the Frogs an extra oomph, especially on the offensive glass (25th in OR%).
Miles is the star of the offense, and TCU will go as he does. He averages 17.2 points per game and is an all-around threat.
The Horned Frogs can suffer multiple lulls on offense, their ultimate weakness. They can't shoot the 3 ball — 352nd in 3pt% — but draw fouls at a frequent rate and are at their best attacking the rim. Nearly half their shots come there, where they rank 20th, per ShotQuality.
Jamie Dixon's defensive prowess — paired with his players' experience — makes for a perfect combination.
The Frogs rank 26th in turnover rate and are above-average in every defensive category aside from rebounding.
TCU runs in transition at the highest rate in the country. We've seen how its defensive pressure and knack for turnovers can quickly lead to double-digit wins.
To take the Frogs down, you need to slow the pace and force them to beat you in the mid-range and from the perimeter.
---

West Virginia Mountaineers
West Virginia is a team that analytics love, but the results haven't fully followed. A lot of that has to do with the strength of the Big 12 — this is a dog eat dog conference — and a slow start where the Mountaineers lost five straight.
Erik Stevenson is the star of the offense and takes nearly 35% of shots while on the floor. He draws nearly five fouls per 40 minutes and shoots 39.2% from the perimeter.
West Virginia's offense is as physical as it comes. The Mountaineers are 16th in free-throw rate and 28th in offensive rebounding. It also leads to a high foul rate on the defensive end — 330th — but a top-50 turnover rate.
Since the start of February, West Virginia has been the 19th-ranked team, per Bart Torvik, including the 13th-best offense. The defense leaves a lot to be had — in the high 100s in both 2-point and 3-point% — but WVU has completely turned its season around.
Because of their early-season struggles, the Mountaineers didn't grab a first-round bye. But they have a strong matchup with a chance for revenge against Texas Tech after losing to the Red Raiders on Feb. 18.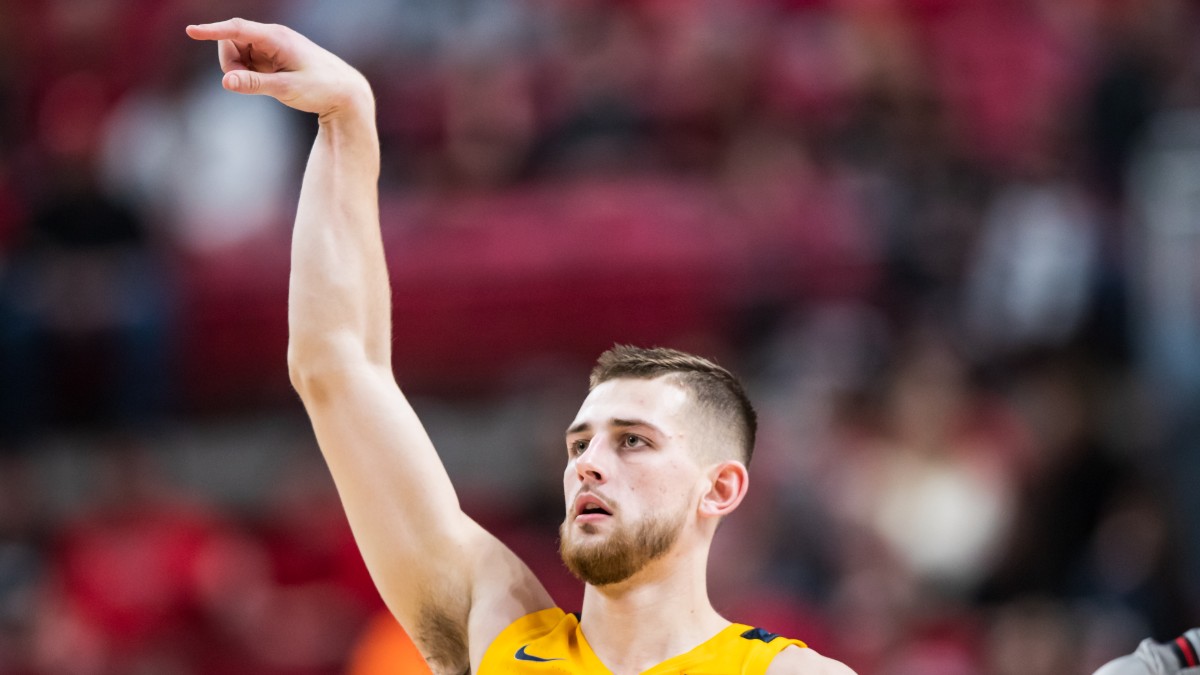 ---
The Rest of the Big 12
Expectations were extremely high for Texas Tech entering the season. But this has quickly turned into a season to forget.
The Red Raiders opened conference play with eight straight losses and their prized star transfer Fardaws Aimaq returned too late to salvage the season.
Texas Tech needs a miracle run in the Big 12 Tournament, and while the talent is there, the likelihood is not. Head coach Mark Adams was suspended from the team as internal issues seem to just pile up onto what has been a disappointing season.
Kansas State and Iowa State had opposite seasons when compared to TTU. Both were expected to be bottom feeders in the Big 12 and instead rode to top-five finishes.
Kansas State ranked outside the top 300 in minutes continuity and aside from Markquis Nowell, every other starter transferred into Manhattan.
Head coach Jerome Tang turned heads en route to an 11-7 finish in conference play. They will go as Keyontae Johnson and Nowell do. It's a two-headed monster that runs the offense there.
As for the Cyclones, a hot start in Big 12 play came to a crashing end with losses in four of their last five. They did just take down Baylor in Waco to end the season — sweeping the regular season series — and will face them in the first round once again on Thursday.
Iowa State gets the job done on the defensive end, ranking second in turnover rate. The Clones don't allow any looks inside and force opponents to beat them from the perimeter. There's a lot of issues on the offensive end, though, and they could be on upset alert early on in the NCAA tournament.
There's not much to add about Oklahoma or Oklahoma State. The Sooners rank 10th in offensive efficiency in Big 12 play and ninth on the defensive end.
Nothing really clicked for this team aside from its blowout win over Alabama. If the Sooners were to make a run, it'll come on the back of Nevada transfer Grant Sherfield.
The Sooners face off with Oklahoma State, which has been without Avery Anderson III for nine straight now. The Cowboys need him — especially on the defensive end — and enter the Big 12 Tournament as losers of five of six.
The experience and defensive talent is there if Anderson returns, but the offense has been abysmal. The Cowboys are 320th in turnover rate and 300th in 3-point shooting.
---
Big 12 Tournament Betting Recommendations
There's no value atop the Big 12 brutes, with Kansas, Texas and Baylor all close to one another.
But a team that I think holds a lot of value is TCU (+900) at DraftKings. The Frogs have been spurned by injuries the entire season, but it seems as though they are back to full health. Miles and Lampkin are critical to the Horned Frogs' success.
They are a deep, athletic group where legs should hold over for three straight days. They also have a favorable trek, with a first-round matchup against Kansas State.
Rather than attacking West Virginia in a pre-tournament future, I'll be looking to bet the Mountaineers game-by-game. I love their first-round matchup against a Texas Tech team in disarray without a head coach, and they matchup up decently well with Kansas in the second round.
They are playing as well as anyone in the Big 12 right now and nearly came back against Kansas despite the Jayhawks shooting 10-of-20 from 3. But I don't think there's enough value in betting them to win the tournament as a whole.
I'll also be looking to bet Baylor up to (-2.5) against Iowa State in the first round, assuming Love returns.
Final Pick: .5u on TCU (+900) at DraftKings
How would you rate this article?
This site contains commercial content. We may be compensated for the links provided on this page. The content on this page is for informational purposes only. Action Network makes no representation or warranty as to the accuracy of the information given or the outcome of any game or event.