ACC Basketball Tournament Betting Preview, Bracket & Odds: 2 Future Bets to Make
Credit:
Photo by Lance King/Getty Images
This is March — one of the best sporting months of the year. Conference tournaments are in full effect, with the top-notch league tourneys about to receive the baton to put us into full March Madness.
Everyone loves tournament time, especially when those brackets are full of shocking results and upsets. No other conference may embody that last sentence more than the ACC this year.
Normally one of the most dominant and consistent conferences in basketball, the ACC was flipped upside down this year. There's only one truly elite team in the league — Duke — but beyond that, the ACC has limited depth and has underwhelmed.
While the Blue Devils remained on top for most of the conference season, they are far from perfect, and even lost against the Tar Heels in Coach K's last home game.
Will that motivate Duke enough to roll through everyone? Or will some surprises change up the tournament?
---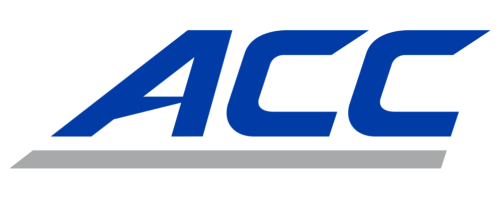 ACC Tournament Bracket & Schedule
---
2022 ACC Tournament Odds
---
Clear-Cut Favorite
Duke may not be the powerhouse it once appeared to be, but don't be fooled. The Blue Devils are still far-and-away the No. 1 team in the ACC.
Duke is expected to roll in this event, as it's the top squad in both AdjO and AdjD. With five weapons on the floor at all times, the Blue Devils have one of the most versatile offensive attacks in the nation.
ACC freshmen phenom Paolo Banchero has star ability, and he will look to lead Duke on a run. He's averaged 17.1 points, 7.7 rebounds and 3.1 assists per game this season. His top-notch talent was on full display against UNC this past Saturday, as he dropped 23 points in the loss.
Banchero doesn't have to do it himself, though, as this team is loaded with talent.
Wendell Moore Jr. has been a viable No. 2 all season, scoring 13.1 points per game. Three others are also score in double digits, including Trevor Keels, Mark Williams and AJ Griffin.
While Duke is the clear-cut No. 1 team in the ACC, it's always tough to gauge this program's motivation. Coach K has shown in the past he wants to go into the NCAA Tournament fully healthy.
I have no interest in Duke as a favorite in a tournament format.
Verdict: Pass
---
Contenders
I deemed North Carolina as one of the biggest wildcards not only in the ACC, but in all of college basketball this season.
That statement remains true, as the Heels pulled off one of the most jaw-dropping wins in my 20+ years watching them.
Winning at Cameron Indoor in Coach K's last home game was impressive, but dominating the game, per ShotQuality, is even more stunning.
North Carolina is a talented team, but what makes this result shocking is how the Tar Heels' defense performed. Sure, Banchero had a layup drill anytime he had one-on-one coverage, but that's the price to pay if it means limiting Duke's other weapons.
This is still a scorching hot, high-powered offense that can shoot its way to a run or shoot itself into an early exit in a tournament. The Heels can keep up the scoring pace with the best of them, as they rank top-20 in AdjO.
If the defense can continue to help the offense, North Carolina becomes a very intriguing futures piece. That is especially true at +800, as you can hedge if the Heels make the ACC finals.
Verdict: Add 0.5u +800
---
Wake Forest was a last-second tip-in away from upsetting Duke at Cameron Indoor earlier this season. Can the Demon Deacons jump over the hump and beat the Blue Devils if they meet in the semis this time around?
They sure have the talent to do so. Wake Forest is one of the more balanced units in the ACC, ranking 30th in AdjO and 53rd in AdjD.
The Demon Deacons are led by one of the most lethal scorers in the ACC in Alondes Williams. Tied for first in the ACC in points, Williams averages 19.3 per game and is must-watch television whenever he plays.
He possesses a beautiful game and makes everyone around him better with the attention he commands.
He doesn't do it himself either, as he's complimented by the duo of Jake LaRavia and Daivien Williamson, who average 14.9 and 12.6 points per game, respectively.
This is a lethal offense that can keep pace with the best of them. What holds me back from placing a future on Wake Forest is that it's in the top half of the bracket with Duke, and just missed out on the double-bye.
With the ACC being as wild as it is this season, this is a pass for me.
Verdict: Pass
---
I will die on this hill. Virginia Tech is sneakily one of the best teams in the ACC. I know it's hard to believe because of how the Hokies performed this season, but KenPom still has them as the second-best team in the conference
Like Wake Forest, this is a very balanced team on both ends of the court. Virginia Tech ranks 28th in AdjO and 54th in AdjD. The Hokies finished the regular season with an ugly loss vs. Clemson, but before that, they were on a three-game win streak.
This team is still legit, but time is running out for the Hokies to put it all together. They still have my interest, though, as they have the formula to beat Duke and other high-powered offenses.
Virginia Tech's style of play isn't pretty, but it gets the job done. This is a team that wants to play as slow as possible, limit its opponents' shot opportunities and smother shooters into taking ugly looks. The Hokies' offense is clean and efficient, looking for the best shot possible.
I think Virginia Tech will put together a run, making this a must-play for me. The Hokies benefit from being on the lower part of the bracket, and by beginning their run in the second round. They will get a revenge game against Clemson or a tune-up against NC State.
If they can get past Notre Dame and play UNC in the semis, we have a guarantee that one of our futures will go to the ACC final.
Verdict: Add 0.5u +1000
---
While Duke was the obvious best team in the ACC, Notre Dame was right on its heels. The Irish were a pleasant surprise this year, as they led the ACC or were within one game until the very end (15-5 in conference play).
Are they a sneaky top-tier team? Maybe.
While certainly not on Duke's level, this is still a balanced squad that is capable of shooting its way into a win against anyone in the conference. If it wasn't for a 14-point cold shooting first half against the Blue Devils, that game would've finished a lot differently.
Notre Dame (38th in AdjO) is a dangerous shooting unit that looks for the most efficient look. Just like Virginia Tech, Notre Dame relies on maximizing limited possessions at a slow tempo.
While being on the bottom half of the bracket makes the Irish intriguing, I will instead put a wager on them if they play Virginia Tech (in order to hedge my future on the Hokies).
Verdict: Pass
---
The ACC darling of the year. The Miami Hurricanes went from under the radar to exploding onto the scene and captivating the public's hearts by taking down Duke and North Carolina in a span of 10 days.
Too bad it didn't last, as Miami came crashing hard back to earth due to its poor defense. Like UNC, Miami relied on its offense to out-shoot opponents and pray to the high heavens that its defense could do enough to help it get the win.
Still, this is a formidable offense that possesses the power to shine. The Canes are led by Kameron McGusty — who averages 17.5 points per game — and Isaiah Wong — who hauls in another 15.5.
The Canes are unpredictable, own a suspect defense and are in the top half of the bracket with Duke. This is an easy pass for me.
Verdict: Pass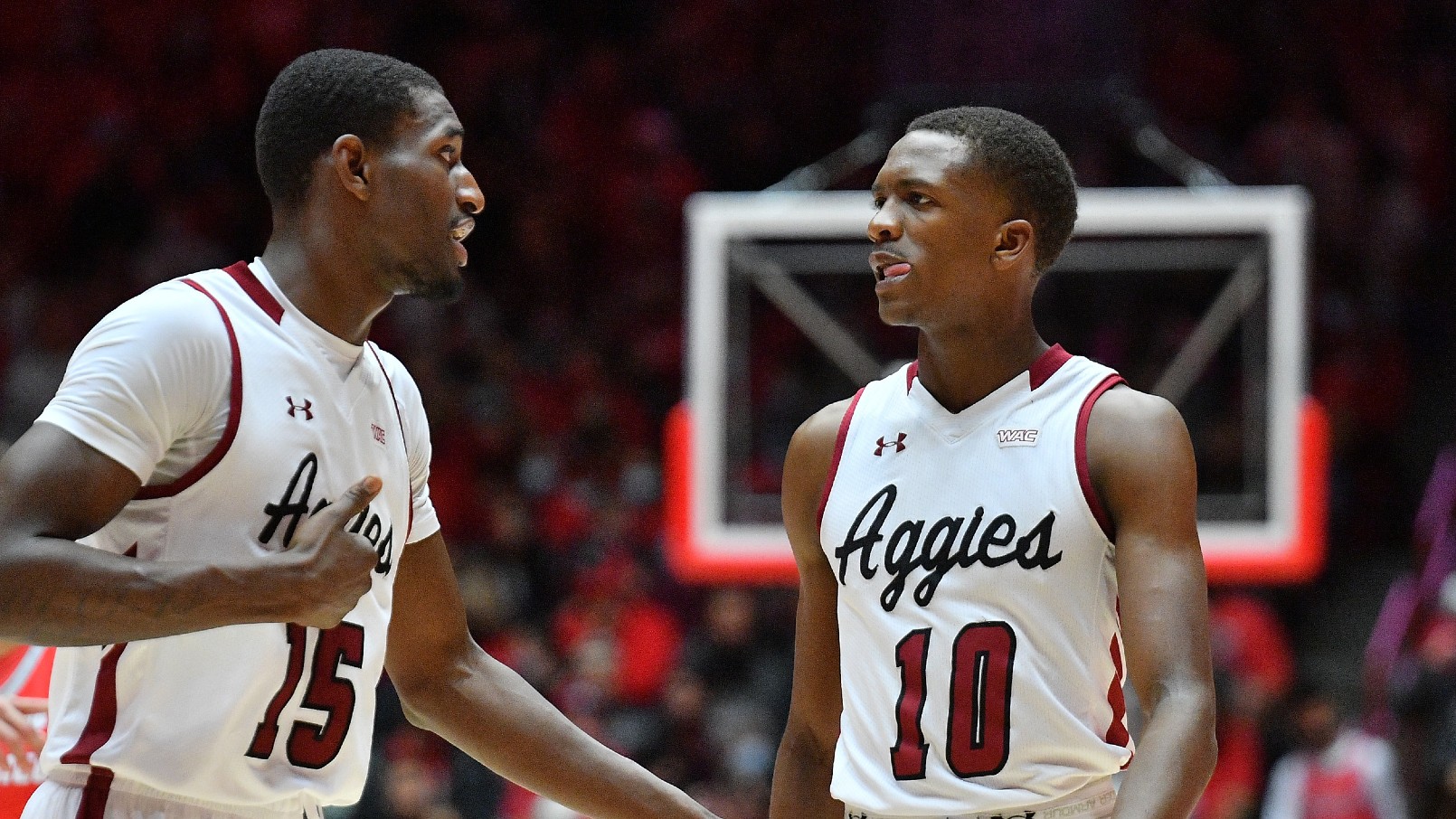 WAC Betting Preview & Bracket
---
Quick Notes On The Rest of The Field
Virginia is another intriguing piece at +1800, as the Cavs are in the bottom half of the bracket. They beat Duke earlier this season, but they still aren't the same Tony Bennett team of the past. Pending the number, I will most likely have a play on the Cavs against UNC.
Florida State impressively beat Virginia and Notre Dame in back-to-back games, but its thin bench and injuries are concerning. A quarterfinal matchup against Duke — if it beats Syracuse — is not ideal, either.
Syracuse owns a horrific defense and has poor depth, making this an instant pass. The Orange lost by 20+ against Duke in both matchups, and I don't see any reason why it may be different this time around.
Clemson, Louisville, Pittsburgh, Boston College, Georgia Tech and NC State: better luck next year.
How would you rate this article?
This site contains commercial content. We may be compensated for the links provided on this page. The content on this page is for informational purposes only. Action Network makes no representation or warranty as to the accuracy of the information given or the outcome of any game or event.