WAC Basketball Tournament Betting Preview, Bracket & Odds: 3 Potential Future Bets To Make
Credit:
Photo by Sam Wasson/Getty Images
The Western Athletic Conference enjoyed its best overall season since 2013 — only two current teams, New Mexico State and Seattle, were members of the league then.
After enduring several seasons with just eight or nine teams, the WAC expanded to 13 this offseason, adding Lamar, Sam Houston State, Abilene Christian and Stephen F. Austin from the Southland.
This promises to be one of the most hotly-contested conference tournaments. Three teams are virtually tied for first place, while two more finished one game back. The top of the league is very strong and features seven squads with a legitimate shot at representing the conference in the Big Dance.
Ky McKeon breaks it all down, but first, let's dive into the bracket, schedule and odds for the WAC tournament.
---

WAC Tournament Bracket & Schedule
---
2022 WAC Tournament Odds
---
The Format
The WAC Tourney is played over five days in Las Vegas, and only 10 teams make the field.
Tarleton State and Dixie State are ineligible for postseason play after just arriving to Division I, which means Chicago State gets to play in its first postseason since 2019.
Lowly Lamar failed to win a conference game, and thus is also excluded from the bracket.
UT Rio Grande Valley, Cal Baptist, Chicago State and Utah Valley have to play in the "Opening Round" before the two winners face off against Sam Houston or Abilene Christian in the "First Round."
Grand Canyon and Stephen F. Austin both have byes to the "Second Round," while New Mexico State and Seattle have byes to the semifinals.
For those keeping track at home, NMSU and Seattle have to win two games in two days. The rest face a much steeper climb to the top.
---
The Favorite(s)
New Mexico State is the best team in the league by a significant margin. The Aggies are one of two WAC teams to rank within KenPom's top 100, and have won the conference tournament three times under Chris Jans.
Throwing out a strange 2021 COVID season in which NMSU went through an impossible situation, the program is 56-7 in conference play over the past four years.
---
Grand Canyon is the defending conference tourney champion and the other top-100 WAC squad.
The Lopes are coached by Bryce Drew, a former NCAA Tournament hero and Vandy head honcho.
---
Seattle is one of the coolest stories of the season, as it finished tied for first in the conference after letting its coach go just prior to the start of the campaign.
Interim-turned-full-time head coach Chris Victor has led the Redhawks to their best Division-I season ever, and could be the mid-major Coach of the Year.
By the way, line shopping is crucial in conference tournament betting.
For instance, as of writing, one book (Unitbet) on Sunday has Grand Canyon as the favorite to win the tournament at +225. This same book has NMSU at +275 and Seattle at +500.
Let's consider how crazy that is. Seattle, a team that went 14-4 in the league and has a bye to the semifinals, is being priced at twice the odds of Grand Canyon, a team it finished higher than in the standings.
The Lopes also have to play one more game in the tournament, and they have to go through New Mexico State to make the final.
In the same vein, NMSU priced at higher odds than GCU? GCU might not even survive long enough to play NMSU! Line shop, line shop, line shop.
---
Other Contenders
SFA is being priced as high as +600 in futures markets, which is pretty generous by oddsmakers considering its path. The Lumberjacks were tied for the conference title after winning their final 10 games of the season — they are playing as well as anybody right now in the WAC.
The Jacks will likely face Abilene Christian in the Second Round, an old Southland rival and a team they beat twice this season in close affairs. Abilene will be coming off of a war with Utah Valley, an opponent no team wants to see in a tourney setting considering its physicality, size and star power.
SFA is a good bet to win this matchup and set up a game with Seattle in the semis. While the Jacks lost to the Redhawks in the regular season, they have a significant advantage in the post, and plenty of quickness and athleticism on the perimeter to slow down star guards Darrion Trammell and Cameron Tyson.
---
UVU likely disposes of Chicago State before facing Abilene, a team it dwarfs in size. Oddsmakers price the Wolverines around +600 to win the tournament, while Abilene is going off closer to +1000 (again, these odds are available as of this writing — I think they are nuts and will likely change quickly).
Given UVU has to win five games in five days, I am steering clear of it in the futures market.
---
ACU has great value in the futures market at 10/1. The Wildcats have a great coach, and several of the current players on the roster were a part of their NCAA Tournament team last season.
But ACU has struggled with the big dogs of the WAC all season. They are 0-7 combined against NMSU, SFA, Seattle, Sam Houston and GCU.
---
The Bearkats are a quiet contender. They started WAC play 8-1 and looked to be the surprise of the league early on.
Head coach Jason Hooten overachieved in every single season in the Southland, so perhaps this year's performance should have been expected.
SHSU holds wins over NMSU and GCU. To win the WAC Tourney, it will have to go through both, though. That's a tall order, and a 10/1 futures price reflects that.
---
Dark Horses and Long Shots
Do not waste your money here.
If you really must throw something on the remaining teams, go with Cal Baptist, a squad that features a future NBA draft pick in freshman point guard Taran Armstrong.
Chicago State is a cool story, but has zero chance of winning.
UT Rio Grande Valley was just as poor as CSU in conference play, and its three wins were Lamar (twice) and Chicago State.
---
Futures Recommendations
If you can find New Mexico State priced at anything but the shortest odds, take it. Even if Grand Canyon gets past Sam Houston, the Lopes are unlikely to beat NMSU, a team it has lost to by 16 and 10 this season.
Seattle is the best "longer shot" bet on the board. The Redhawks' bye to the semifinals is huge, and gives them a very real shot at playing in the final where hedging opportunities come into play.
SFA is my third-favorite bet here. If the Jacks can get past Seattle, they can definitely win the championship. Head coach Kyle Keller has NCAA tourney experience, and he rosters one of the best players in the league in forward Gavin Kensmil.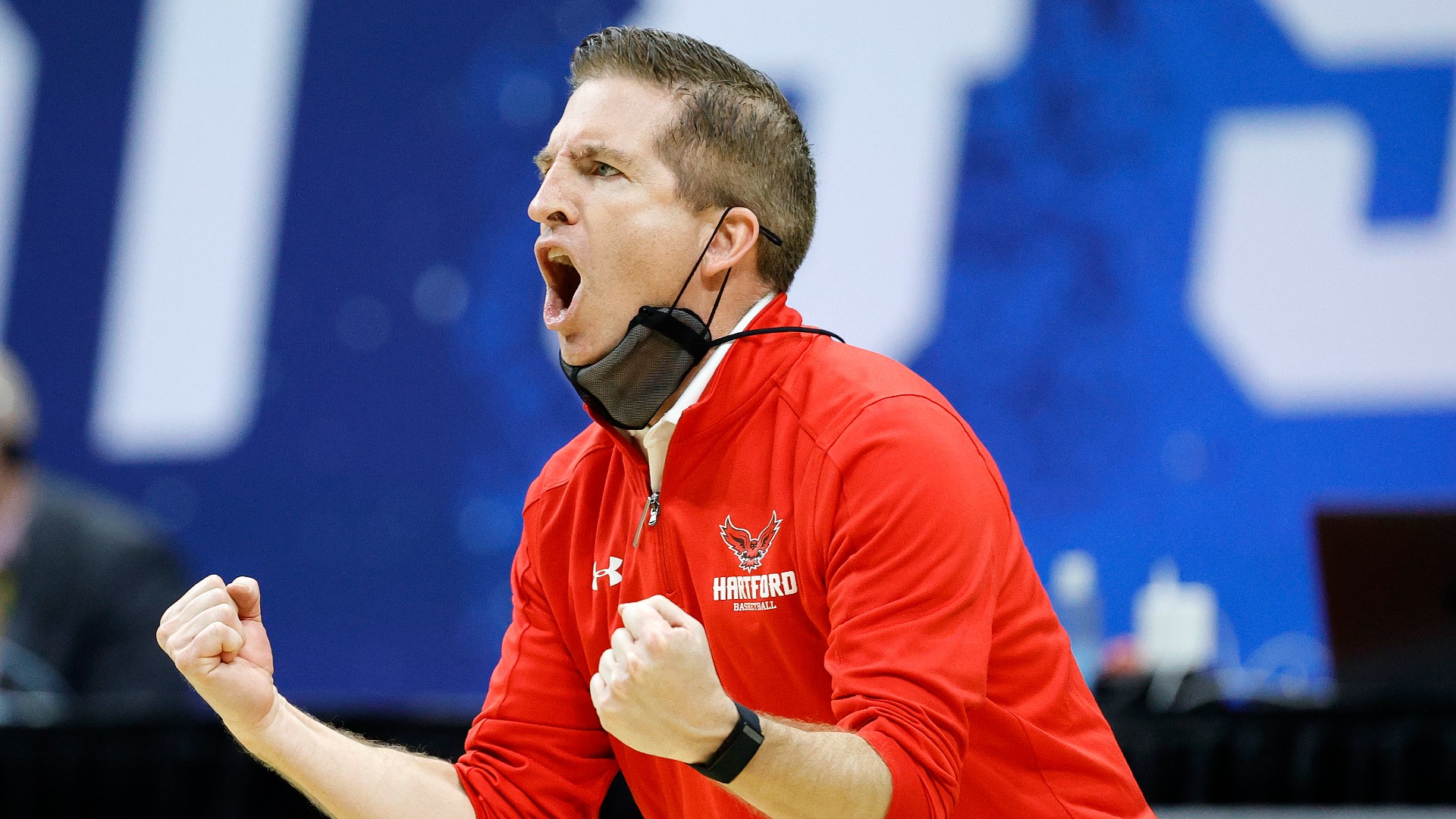 America East Betting Preview & Bracket
How would you rate this article?