Wednesday's ACC Mega Preview: Duke-Louisville and UNC-Syracuse
Credit:
Feb 11, 2018; Atlanta, GA, USA; Duke Blue Devils guard Grayson Allen (3) reacts to a play during the second half against the Georgia Tech Yellow Jackets at McCamish Pavilion. Mandatory Credit: Jason Getz-USA TODAY Sports
There has been a lot of national focus on the depth of the Big 12 and SEC this year, but the ACC could potentially get 10 teams in the tournament. I'll also take the top three teams in the ACC (Virginia, Duke, North Carolina) over the top three teams from any other conference. Maybe even over the best three non-ACC teams in the entire country. Just look at the RPI top 5, where you will find three ACC teams (No. 1 UVA, No. 4 Duke, No. 5 UNC). If you expand that to the RPI top 10, you will see a fourth ACC team in No. 9 Clemson.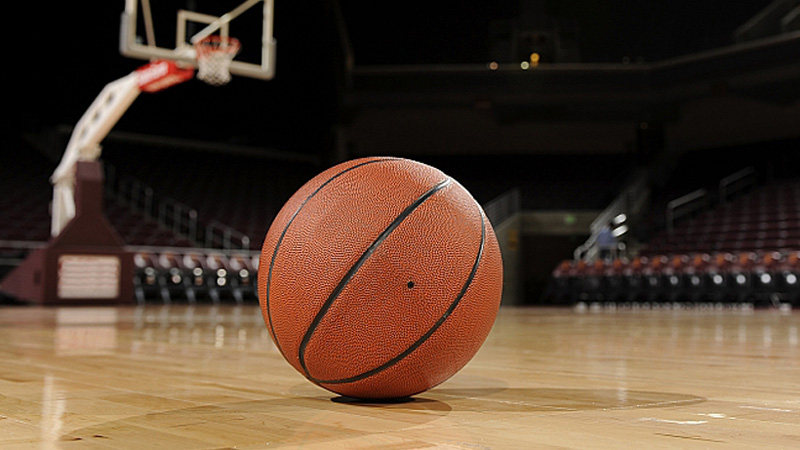 In Wednesday's all-ACC betting guide, we will provide in-depth previews of two marquee matchups:
North Carolina at Syracuse (+3.5) – 7 p.m. ET on ESPN
Louisville at Duke (-11.5) – 9 p.m. ET on ESPN
Before we dive into each game, let's look at the updated lay of the land in the ACC, which will help provide context for what's at stake for all four teams from a league perspective.
UVA holds a three-game lead with four to play. Considering its next two games are against Pitt and Georgia Tech, the ACC regular-season race is over. The Hoos will capture their third regular-season ACC title in the past five seasons.
However, the final standings still matter for the ACC tournament. The top four seeds get the luxury of a double bye into the quarters. Only UVA has locked up one of those coveted byes, as there are only two games separating second (Duke) and seventh place (Virginia Tech).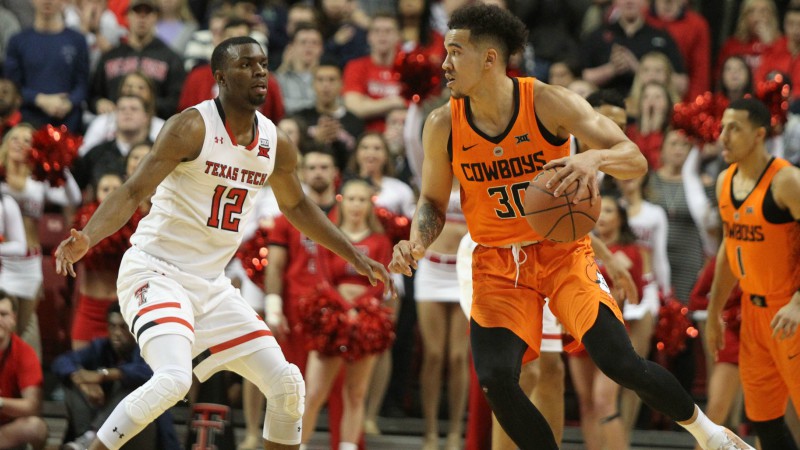 At the minimum, teams want to finish in the top nine to secure at least a first-round bye. Teams that finish 10th or worse would have to win five games in five days to win the ACC tournament, which has never happened. N.C. State did make it to the final as a 10 seed in 2005, but a sixth seed is the lowest to ever win it (held since 1954). Syracuse sits in 10th place, but is only one game back of sixth-place Louisville in a jumbled pack. — Stuckey
---
North Carolina at Syracuse (+3.5) | O/U: 143
7 p.m. ET on ESPN
The Setup
By Stuckey
UNC is simply rolling, especially on offense. The Heels have averaged 90.0 ppg during their current five-game winning streak. If they keep rolling through the ACC tourney, they could potentially join the No. 1 seed discussion (although a No. 2  is more likely). Even the most rabid Tar Heel fan couldn't have thought this was possibility a few weeks ago.
Syracuse, meanwhile, is coming off a huge road win at Miami, but is still squarely on the bubble. The Orange could desperately use their first RPI top 25 win of the season, especially given the difficulty of their remaining schedule (at Duke, at BC, Clemson).
This is the only regular-season meeting between these teams. UNC won the only meeting last season in Chapel Hill by 17 points and is 5-0 against Syracuse since 2015 (including a 2016 Final Four win).
Sharp Report
By PJ Walsh
Wiseguys have continued to bet the under since early this morning, driving the total down from an opener of 159.5 to the current number of 154.
Situational Lens
By Wes Reynolds
North Carolina falls into the "Fat and Happy" situational spot (ranked team on three-plus game winning streaks in conference play). In this spot, and will be playing both the first half and full game.
Matchup Watch
By Bryan Mears
This will be one of the biggest style clashes you'll see in college basketball this season. Under Roy Williams, North Carolina pushes the ball on offense at all times as fast as possible, and the Heels always want to stay in man-to-man defense. Syracuse, on the other hand, has really slowed the pace down on offense this season, ranking 340th in adjusted tempo. And on defense, the Orange of course want to stay in Boeheim's infamous 2-3 zone. UNC's biggest edge will come on the offensive glass. The Heels rank second in the nation in offensive rebounding percentage, while Syracuse ranks just 156th on the defensive glass (a byproduct of the zone).
This is a bit anecdotal, but two years ago after a comeback win against the Orange, Carolina discussed having a breakthrough in its scouting of the zone defense. The Heels found a way to scheme the ball inside, while pounding the glass. They haven't lost to Syracuse since. In their most recent meeting last year, Carolina grabbed a whopping 18 offensive boards. This is a different team, but the scouting report will likely be similar: Get Luke Maye involved and pound the offensive glass. Even on defense, this is a strong matchup for the Heels. Carolina's weakest point is defending the 3-point line, but Syracuse ranks just 314th in 3-point percentage.
Getting Trendy
By Evan Abrams and John Ewing
Since 2005, Roy Williams is 60-41-3 against the spread (59.4%) when ranked in the top 10 against a team with a season win percentage of 60% or higher. That includes a 4-1 straight-up and ATS mark this season, covering by an average of 5.7 points.
North Carolina is on a five-game SU and ATS winning streak. Under Roy Williams, the Tar Heels are 15-6-1 ATS (71.4%) when playing on a five-plus-game SU and ATS winning streak.
Since 2005, Syracuse is 6-17 SU and 10-13 ATS when unranked against top 10 opponents in the regular season.
What's Your Favorite Bet?
Stuckey: Syracuse +3.5
Jordan: Lean UNC -3.5
Wes: Syracuse +3.5 (and 1H +2)
Mears: Syracuse +3.5 (shop for the 4)
---
Louisville at Duke (-11.5) | O/U: 157
9 p.m. ET on ESPN
The Setup
By Stuckey
Duke has won three straight, despite playing without star big man Marvin Bagley. As a result, the Blue Devils have a realistic shot at securing a No. 1 overall seed in the NCAA tournament, but a No. 2 appears more likely at the moment.
The outlook isn't as rosy for Louisville, which has certainly not locked up a spot in the dance yet. For reference, Joe Lunardi currently has Louisville in as a No. 10 seed. A win in Cameron would immensely improve its resume, which lacks impressive wins. The Cardinals have yet to secure a top 25 RPI win (0-6) and have only one top 50 RPI win (at Florida State). In fact, Louisville is 17-0 against teams outside of the top 50 RPI, but just 1-9 against the RPI top 50.
This will be the first and only regular-season meeting between these two teams. They split last year, with Duke getting revenge in the ACC tourney for a regular-season loss at Louisville. You might be surprised to hear that the Blue Devils have just a 4-6 record against the Cardinals since 1980. That includes an 0-2 record in the NCAA tournament (2013 Elite 8 and 1986 national championship).
Sharp Report
By PJ Walsh
Bettors have overwhelmingly sided with UNC in this matchup, with 79% of tickets and 71% of dollars backing the Tar Heels. This steady action has pushed the line from North Carolina -3.5 up to -4.5 at Pinnacle.
Situational Lens
By Wes Reynolds
Another "Fat and Happy" spot here to go against Duke, which is on a three-game winning streak. Louisville was forced to vacate its 2013-14 national championship by the NCAA on Tuesday. Obviously none of these players were in the program at the time, but they might play with the "us against the world" mentality.
Schematically Speaking
By Jordan Majewski
It appears that Bagley is doubtful to suit up for Duke tonight. If he does sit out for the fourth straight game, that will be both good and bad for Duke. Let's take a look at the matchups on both ends of the floor, with an added focus on Bagley's impact.
When Louisville Has The Ball
Louisville doesn't have a dominant offense, checking in at just 58th in KenPom's offensive efficiency ratings, but it does several things well. With athletic length from Ray Spalding and Anas Mahmoud, the Cardinals have two efficient "rollers" in their pick-and-roll offense. Quentin Snider and Deng Adel have also been fairly efficient in ball screens. Louisville prefers to work through Spalding inside, but it actually has canned 3s at 39% in ACC play, the second best mark in the league. That's important tonight, as Coach K has gone almost exclusively zone without Bagley. The Cardinals haven't faced a ton of zone, but their zone offense has scored 1.044 points per possession (ppp), grading out in the 88th percentile nationally, per Synergy.
Perhaps this is a good time to talk about the elephant in the room: Duke's defense without Bagley. While a zone certainly muddies the picture a bit, prior to the past three games that Bagley missed, Duke allowed 1.03 ppp in ACC play (plus St. John's) with Bagley on the floor, and .99 ppp without him. In the past three games, that number has actually dropped to  just .917 ppp. Bagley's defense as a reclassified freshman has always been questionable at best. I'm not suggesting he isn't capable of playing stout defense, but he's just not there at this point in his young career, particularly in ball-screen hedging and dribble-drive defense. Javin DeLaurier and particularly Marques Bolden have stepped up more than admirably on defense in Bagley's absence.
When Duke Has The Ball
While Duke's defense might be fine at the moment without Bagley, it looked like the offense really missed him Sunday against the first solid defense it faced without him. Duke scored just 66 points on 66 possessions against a shorthanded but fired-up Clemson team. Since Bagley's knee sprain, Coach K has shifted Grayson Allen on the ball and Trevon Duval off when they're on the floor together. Allen has responded by stringing together three of his better ACC games in a row, and Duval has shown signs of life after miserable performances against UNC and St. John's.
Louisville's defense has been more than solid from top to bottom all year, but it did just get carved up by UNC on Saturday night. The Heels, who dominated in all phases, grabbed nearly half of their misses (when they actually did miss). Louisville's lack of defensive rebounding has been a glaring issue all year, which spells major trouble against an elite offensive rebounding Blue Devils squad. Although that top rebounding rate obviously takes a ding if Bagley is indeed out again.
Louisville will also extend some zone pressure that Duke is now better equipped to handle with Allen as the primary ballhandler. All in all, this is the second straight defense that Duke will face in which the absence of Bagley is magnified, especially since Spalding has issues against 4s with ball skills.
Getting Trendy
By Evan Abrams and John Ewing
Louisville lost to North Carolina 93-76 on Saturday. Unranked teams off a double-digit loss facing a top-five conference opponent have gone 126-80-3 ATS (61%) since 2005.
Duke enters its game against Louisville having won three straight games ATS. Since 2005, Mike Krzyzewski is 12-20-2 ATS during the regular season when on a three-plus-game ATS winning streak. The Blue Devils have dropped seven straight ATS in this spot dating back to November 2014.
Since 2005, 15 teams have lost to UNC or Duke and then faced the other in the next game. Those teams won only three of the games, but they were 10-4-1 ATS.
What's Your Favorite Bet?
Stuckey: Louisville +11.5
Jordan: Lean Duke -11.5
Wes: Louisville +11.5 (and 1H +6.5)
Mears: Lean Duke -11.5
Editor's note: The opinion on this game is from the individual writers, and is based on their research, analysis and perspective. It is independent of, and may not always match with, the algorithm-driven Best Bets from Sports Insights.
Pictured in top photo: Duke guard Grayson Allen.
Top photo via Jamie Rhodes-USA TODAY Sports