Eight Great Situational Spots in Wednesday College Hoops
Credit:
Jeffrey Carroll guarded by Keenan Evans in the first matchup between these two teams.
Wednesday's betting slate provides as many situational spots as you will ever see on a weekday. I live for these types of cards. Let's dive in to the eight best tonight.
I included a glossary of five of my favorite situational handicapping angles at the end of this piece. YTD: 7-5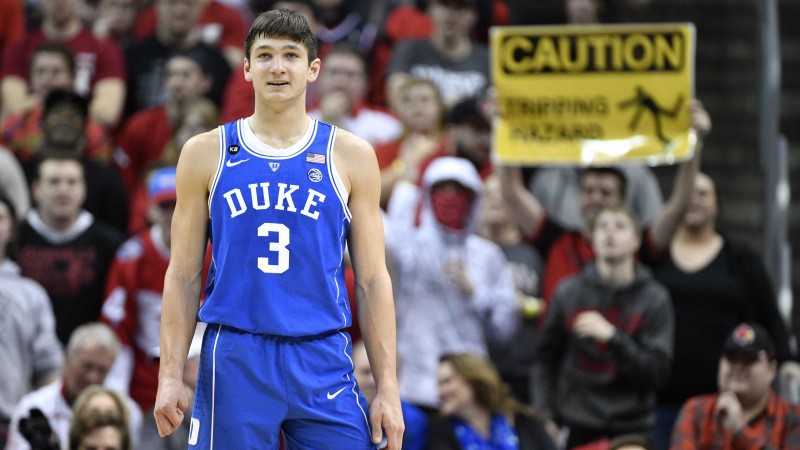 ---
Georgia +2.5 (at South Carolina)
6:30 p.m. ET on SECN
It's been a disappointing season in Columbia after last year's Final Four appearance. However, South Carolina's best moment came on Saturday in its biggest win of the season against a top-10 Auburn team. Now the Gamecocks must find a way to turn it around against Georgia, which they beat wire-to-wire on the road earlier in the season. The Dawgs, coming off two outright underdog wins at Florida and vs. Tennessee, should get their revenge in a prime letdown spot for SC. Don't forget to get down your action before the early tip.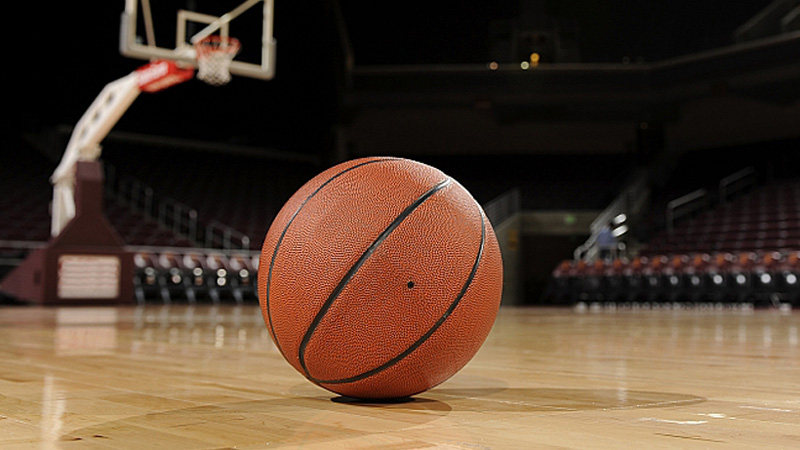 Oklahoma State +3.5 (at Texas Tech)
7 p.m. ET on ESPNU
Can you say lookahead? The Red Raiders welcome Kansas on Saturday in what is already being hyped as the Big 12 regular-season championship game. Oklahoma State, which should come out with extra focus after two straight losses, also has revenge on the mind from an earlier five-point loss in Lubbock. Texas Tech not only had its six-game winning streak snapped at Baylor on Saturday, it also saw star guard Keenan Evans leave (and not return) with a foot injury. If Evans can't go (he's listed as questionable), Texas Tech will have a tough time running its offense.
Penn State -3 (vs. Michigan)
7 p.m. ET on BTN
A couple angles at play on Senior Night in State College. Michigan is in the "Fat and Happy" spot after beating its archrival on Senior Day with four Ohio kids on the roster. The unranked favorite Nittany Lions, meanwhile, have the opportunity to get another "Quadrant 1" win to strengthen their at-large chances. I expect maximum effort from PSU after a close loss at Purdue, which should only help its confidence.
Syracuse +3.5 (vs. UNC)
7 p.m. ET on ESPN
UNC is in the "Fat and Happy" spot here after hitting 12 long balls against a top 25 national defense at Louisville. On the other hand, Syracuse is desperately seeking that marquee win for its tournament case. The Orange rank second in the league in defensive efficiency and 2-point defense (tough being in the same conference as Virginia). The defensive marks, commingled with a rank of 340 in tempo, mean Syracuse should frustrate the Heels just like Virginia did.
Duquesne +13 (at St. Bonaventure)
7 p.m. ET on STADIUM
The Bonnies avenged last season's two losses to Rhode Island on Friday night, resulting in a court storm in Olean. After four days of everyone in the community patting them on the back, this smells like a letdown spot. After a 5-2 conference start, the Dukes have come back to earth. Their skid began earlier in the month with a three-point loss at home (on a 3 in the final seconds) to these same Bonnies. Duquesne has lost four straight and six of its past seven, but a game against a top team in the league has a way of getting a a team out of a rut (see: La Salle on Tuesday).
Tulane +21 (at Wichita State)
7:30 p.m. ET on CBSS
A combination of situational spots in play, as "Fat and Happy" Wichita State also has letdown potential off its biggest win of the season at Cincinnati, which put them right back in the AAC race. In addition, this is a semi-sandwich spot for the Shockers, who had won 13 straight conference home games dating back to their Valley days before losing to SMU on Jan. 17.  Wichita gets an opportunity to avenge that loss this weekend in Big D. Tulane comes in off two home losses as home favorites (East Carolina and Memphis), which is helping drive some of the value at +21. It's also sometimes a good thing for a team to hit the road after a few consecutive bad home losses. I can see a flat Wichita State team just wanting to get this game over with so it can move on to bigger fish.
DePaul +20.5 (at Villanova)
8:30 p.m. ET on FS1
Villanova, while still a half-game behind Xavier, proved once again it is the beast of the Big East by sweeping the Musketeers last Saturday. The Wildcats now return home to take on the worst team in the league in DePaul. This looks like one of those "let's just get out of here with a win" games. As mentioned above, trips to Creighton and Seton Hall loom for 'Nova, and those games will essentially decide the conference champion. DePaul also has revenge from an embarrassing home loss earlier this season. The Blue Demons have also had some decent road results in conference that give me some confidence (lost by five at Xavier, won at St. John's, won at Georgetown, won at Providence, lost by five at Seton Hall).
Louisville +11.5 (at Duke)
9 p.m. ET on ESPN
Another "Fat and Happy" spot, this time for Duke. Louisville comes off its worst defensive effort of the season, after allowing 1.27 ppp to North Carolina on Saturday. The Cards may also be playing with an emotional chip on their shoulder. While none of the these players were part of the team that had its national championship vacated by the NCAA on Tuesday, they have been hearing all of the chatter about their program. They will surely hear more of it from the Cameron Crazies tonight. I see a fired-up Louisville bunch coming in with an "us vs. the world" mentality.
---
Glossary of situational handicapping terms
1) Fat and Happy: I look for this angle from the second week of January through conference tourneys. It entails going against a ranked team on a winning streak of three or more games. As teams win, the lines, perception and power ratings all rise, which may offer value on the other side. In the rare occurrence of two ranked teams on these streaks, I look closely at the underdog.
2) Hangover: When a team loses a marquee game or has a long winning streak end, it can have a negative carryover effect.
3) Letdown: We see this all the time after a team follows up a huge win on national television by laying an egg in its next outing against a somewhat nondescript opponent.
4) Sandwich: When a team plays an inferior opponent in between two high-profile opponents and/or rivals.
5) Drop in Class: This situation involves a team playing an inferior opponent after a losing streak against quality teams. I call this "Drop in Class" because it's comparable to a horse being defeated in a stakes race and then dropping in class for a tag in an allowance race.
Editor's note: The opinion on these games is from the individual writer, and is based on his research, analysis and perspective. It is independent of, and may not always match with, the algorithm-driven Best Bets from Sports Insights.