A Dog Trendier Than Snoop Driving Loads of Line Movement
Credit:
Jason Getz-USA TODAY Sports
Tonight, we have a pooch whose popularity rivals Pluto. A canine whose coolness rivals Cujo. A mutt who's as mainstream as Marley, but spoiler alert, I don't think things will end as poorly for this dog.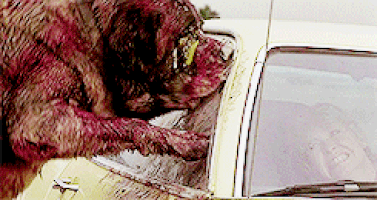 The #1 team in the nation, Virginia, plays host to Georgia Tech in what is currently the fourth-most heavily bet game of the night. Not only did the Yellow Jackets produce the likes of Nomar Garciaparra and Jason Varitek back in the day, they're also attracting a ton of action tonight as big dogs.
With 56% of bets and 62% of dollars, Georgia Tech has moved from as 21/20 point dogs all the way down to +16 across the market.
Virginia has risen to the top of the national rankings thanks to an ACC-best 13-1 conference record and overall record of 24-2. They've also helped bettors out along the way, with a 17-5-1 ATS record, good for second best in the country.
Georgia Tech, on the other hand, has a sub .500 ATS record and a 3rd-worst ACC record of 4-10. Over the past five games, the Jackets have lost by an average of nearly 16 points and have failed to cover in all five. This makes it even more perplexing as to why the public is actually betting on them.
Historically, #1 teams against conference opponents have not done well when favored by at least 15 points, going just 31-39 ATS. As a whole, #1-ranked teams have done much better against non-conference foes, which is something the public may have caught onto. Against teams in their conference, they've covered at just below a 47% clip, while they've covered at a much higher 58.8% rate against non-conference opponents.
We have a famous saying, "trendy dogs get slaughtered," but perhaps that trend won't hold true tonight.
Top photo: Georgia Tech Yellow Jackets Head Coach Josh Pastner
Photo via Jason Getz-USA TODAY Sports