Colgate vs Texas Odds & Predictions: Healthy Longhorns to Dominate?
Credit:
Getty Images. Design by Matt Roembke/Action Network. Pictured from left: Marcus Carr of Texas and Tucker Richardson of Colgate.
Colgate vs Texas Odds
Colgate Odds
Spread
Total
Moneyline

+13

-110

150.5

-110o / -110u

+700
Texas Odds
Spread
Total
Moneyline

-13

-110

150.5

-110o / -110u

-1100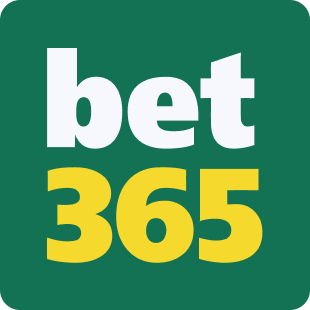 Texas has a brutal draw in the NCAA Tournament.
Fresh off a Big 12 Tournament title, the Longhorns have to stare down the ever-dangerous Colgate Raiders before a potential rivalry matchup with the No. 7 seed Texas A&M Aggies.
As most college hoops fans know, Colgate boasts one of the nation's deadliest offensive attacks. In turn, the Raiders have used the Patriot League as their playground over the past few years, earning four of the league's last five auto-bids.
The Longhorns are still two-touchdown favorites because of how hot they're running. However, the Raiders have all the makings of an upset-bid team.
It's a fascinating matchup. Let's dive in.
---
The Raiders are so good.
Matt Langel's offense spreads the floor, moves the ball well and everyone can shoot. The Raiders run a ton of ball-screen and dribble hand-off looks that get defenses on their heels, thus creating plenty of open looks.
Colgate always knocks those looks down. The Raiders lead the nation in 3-point percentage (40.9%) and effective field goal percentage (58.6%). They also run quicker offensive sets and never turn the ball over, so no offensive game plan was ever wasted.
Obviously, it comes down to the personnel.
Lead guard Tucker Richardson runs ball-screen actions at the point of attack, and he's an elite kick-and-drive guy. He's averaging 13.9 points per game and 5.2 assists per game with a top-100 assist rate.
Richardson has plenty of options to choose from when kicking the ball out. Oliver Lynch-Daniels literally led the nation in 3-point percentage this season (50.7%), but Ryan Moffatt (46%) and Braeden Smith (37.1%) are also elite spot-up guys.
Richardson always finds his guys, and they always knock 'em down.
This combination has produced the nation's best spot-up offense by PPP, generating a whopping 1.138.
The Raiders' elite spread offense also spaces out the defense, leaving the interior wide open for big man Keegan Records to work the post. Records ranks in the 86th percentile in post-up PPP (1.048).
Try and play the Raiders straight up, and they'll shoot over the top. Try and close out on shooters, and they'll feed it into the post or create driving lanes for their point guard.
You're not stopping Colgate.
The biggest thing about Texas is that the Longhorns are probably healthy.
Texas' Timmy Allen (leg) will be available for the Longhorns' first round NCAA Tournament game against Colgate, per a school spokesman. Averages 10.5 PPG and 5.5 RPG. DNP in last week's Big 12 Tournament.

— Jon Rothstein (@JonRothstein) March 14, 2023
Having Timmy Allen is huge for the Longhorns. I've often found the offense tends to stall without his versatile interior scoring, although the on-off numbers don't entirely tell the same story.
Either way, the Texas offense becomes truly elite once Marcus Carr is creating on the ball and Allen is scoring off the wing alongside Sir'Jabari Rice. You will see a ton of cutting action from those two off Carr.
Additionally, the big man tandem of Christian Bishop and Dylan Disu has turned into a force on the interior. Both are posting over 1.00 PPP in post-up sets at above-average usage rates, helping to turn Texas into the Big 12's highest-usage post-up team and third-best post-up offense, per ShotQuality's numbers.
Pretty much all of the Longhorns' offense comes on the interior, so having adept post- and cut-heavy scorers is huge for Texas' goal of scoring points in the paint.
Texas also never turns the ball over, leading the Big 12 this conference season in offensive turnover rate.
Meanwhile, the Longhorns posted the second-best defensive turnover rate, using it to fuel a high-usage, above-average transition attack. Given all of the athletic playmakers in Austin, especially on the wing, the 'Horns can be uber-deadly running the floor.
---
Colgate vs Texas Betting Pick
On paper, this is a very interesting matchup, and I would actually lean toward Colgate given the advanced stats.
However, I expect the Raiders to struggle to make the leap from the Patriot League to the Big 12.
Colgate is a solid defense, but there's no question that the Raiders are smaller and lack lateral quickness. There's a reason the Raiders rank 232nd in defensive efficiency and allowed Auburn to drop 93 in a 27-point loss.
With a fully-healthy Allen, the Longhorns arguably have offensive mismatches at every position and in every area of the court. Carr should be able to take Richardson off the dribble, while Rice and Allen overwhelm Lynch-Daniels, Moffatt and Smith. Plus, Disu and Bishop should smash Records down low.
Per ShotQuality's metrics, Colgate was sub-225 nationally in rim PPP and post-up PPP allowed. So, it might not be a layup line at the rim for Texas, but it could come close.
Conversely, Texas is an adept interior defense and runs opponents off the 3-point line at an above-average rate (125th in 3PA% allowed). So, again, it's not the most ideal matchup, but Texas can exploit Colgate in a few areas.
I think Colgate is getting a ton of love from the college hoops world, and rightfully so. However, I don't feel great about the on-court matchup, and a fully healthy Allen puts me over the top.
Our Action Network PRO model projects the Longhorns as 15.5-point favorites, so I feel comfortable playing Texas anywhere short of -15.
Pick: Texas -13.5 (Play to -14.5)
What is QuickSlip?

QuickSlip is an Action Network feature that allows users to automatically pre-load their bet slip at FanDuel Sportsbook.
---
How would you rate this article?
This site contains commercial content. We may be compensated for the links provided on this page. The content on this page is for informational purposes only. Action Network makes no representation or warranty as to the accuracy of the information given or the outcome of any game or event.