College Basketball Best Bets: Our Staff's 7 Top Picks for Regular Season Games on Wednesday, March 2
Credit:
Photo by Michael Hickey/Getty Images. Pictured: Darius Days (LSU)
While mid-major conference tournaments are currently live (we had an 11:30 a.m. ET game today!), there is some strong value on Wednesday when it comes to regular season college basketball matchups.
Earlier today, we had our three best bets for Wednesday's postseason tournament games, and now, for this piece, our staff is diving into six different regular season matchups to offer up seven top picks.
Get your betting card ready as we dive into three Atlantic 10 matchups, a Big 12 rock fight and two SEC clashes.
---
Wednesday's College Basketball Best Bets
The team logos in the table below represent each of the matchups that our college basketball staff is targeting from today's slate of games. Click the team logos for one the matchups below to navigate to a specific bet discussed in this article.
---
Oklahoma State vs. Iowa State
By D.J. James
Two of the slowest-paced teams in the Big 12 come together for an end-of-the-season battle. Both of these squads — Iowa State and Oklahoma State — tout top-15 adjusted defensive efficiency marks, and lack the offensive wherewithal to manufacture consistent buckets.
Oklahoma State is particularly rough with turning the ball over on offense (20.9%), while Iowa State has the same issue (20.1%).
On the defensive end, however, both teams are elite. The Cowboys rank 19th in defensive turnover rate at a 22.7% clip, while the Cyclones rank sixth at 24.6%.
Thanks to these defensive numbers, I'm expecting these teams to maintain limited offensive flow in this game.
Iowa State mainly scores inside the arc, where Oklahoma State holds opponents to the 13th-best 2-point field goal rate (44.2%). Since 53% of the Cyclones' scoring distribution has come from 2-point shots, they will have to be effective from downtown, where they have only shot 31.8% collectively.
Now, Oklahoma State has had only 23.6% of buckets come from beyond the arc. Iowa State ranks 16th in 3-point percentage allowed, so do not expect the Cowboys to suddenly start sinking 3s at a high rate. At 30.1% from deep on the season, it is a safe bet that outside shots will not fall for Oklahoma State.
Lastly, both teams force opponents to nurse much of the shot clock. Iowa State averages 17.7 seconds per possession on defense, and Oklahoma State averages 18.1 seconds.
All signs point to a rock fight.
Pick: Under 131 (Play to 128.5)
---
---
Saint Louis vs. Rhode Island
By Doug Ziefel
This is a matchup that screams under, and the primary reason is that Rhode Island is playing. Betting unders in Rams games have been very profitable, as they have hit in 17-of-27 matchups this season.
Rhode Island is a team built on defense, and it's a good one. The Rams are 44th in adjusted defensive efficiency and 18th in effective field goal percentage allowed.
However, their play on the other end of the court has contributed to the low totals this year, as well.
Rhode Island ranks 246th in adjusted offensive efficiency. It's a team that doesn't shoot the 3-ball, and it's also been very poor from the charity stripe this season, ranking 353rd in free throw percentage.
The Saint Louis Billikens, meanwhile, have a very similar style of play, and are a sound defensive club. The Billikens rank 84th in adjusted defensive efficiency, and are in the top 100 in 2-point, 3-point and free-throw percentages allowed.
Saint Louis is a much more capable offensive team, but it has not faced many teams that defend like Rhode Island. The Rams can undoubtedly disrupt the Billikens offense, and we already highlighted their issues on the other end of the floor.
All signs point to yet another Rhode Island under here.
Pick: Under 136 (Play to 134.5)
---
---
George Mason vs. Davidson
Davidson has continued its dominant reign in the Atlantic 10, but doesn't seem to be getting the national recognition it deserves. The Wildcats have won 23 of their last 25 games, including a victory over Alabama.
The Wildcats own a triple-threat in Loyer Foster, Hyunjung Lee and Michael Jones. The three have combined to connect on 191-of-455 (42%) 3-point attempts this season.
Foster is questionable for this matchup, but Davidson has a roster full of snipers. The team has connected on 38% of its attempts this season, which ranks ninth in the nation.
Now the Wildcats welcome in George Mason, which has been awful defending the perimeter. The Patriots have allowed 43% of opponents' shot attempts to come from 3-point territory. They've allowed teams to hit 35% of those attempts, which ranks 237th in the nation.
George Mason has lost six of its last nine games, including losses to bottom feeders such as La Salle and Fordham. The Patriots' offense is also reliant on the 3-point line, where they have hit 36% of attempts this season.
Getting into a shootout with Davidson is a recipe for disaster and won't end well for the Patriots.
A win in this spot will give the Wildcats the Atlantic 10 regular season championship. I'm backing Davidson at home on Senior Night in what should be an electric atmosphere.
Pick: Davidson -7 (Play to -8)
---
---
Texas A&M vs. Alabama
I know that Alabama is playing its most consistent basketball of the season right now, but I think the Aggies hold some value here catching double digits.
Texas A&M enters this one below .500 in the SEC at 7-9, but the Aggies have been competitive in just about every conference game to this point.
TAMU has struggled to close out games, but it has taken some of the big boys in this league down to the wire, including Kentucky and Arkansas.
Alabama, on the other hand, has only won three SEC games all season by double digits. The Tide are mediocre defensively, which has allowed less talented teams to hang around with them.
Alabama currently checks in at 298th in the country in offensive rebounding prevention, and given Buzz Williams' team crashes the boards hard, I think the Aggies should be able to generate a good chunk of second chance points.
This is also a bit of a sleepy spot for the Crimson Tide, who have won two in a row and may be looking ahead to the regular season finale in Baton Rouge.
Give me the Aggies to keep this close and hang inside the number in Tuscaloosa.
Pick: Texas A&M +10.5 (Play to +10)
---
---
Saint Joe's vs. La Salle
At face value, this is a St. Joe's team that has lost six straight and is traveling to play an intra-city rival on the road. Dig a little deeper, and there's more to the story.
Let's take the story all the way back to the end of the Phil Martelli era on Hawk Hill. His teams were always among the middle of the pack in the Atlantic 10 but rarely rose above that stature, reaching the NCAA Tournament just twice in his final 11 seasons.
Former Villanova and Philadelphia 76ers assistant coach Billy Lange took over, and his first two seasons were far from fruitful. The Hawks went 11-41 in Lange's first two years, putting some real pressure on Year 3.
Lange's team has won more games, both overall and in conference, then either of his first two years, and has looked more competitive. Even during the recent six-game skid, the Hawks have played better basketball, losing two of those games by one possession and two more in overtime.
Jordan Hall has developed into one of college basketball's most dangerous triple-double threats and will be the best player on the floor vs. La Salle.
The Explorers, with their own former Jay Wright assistant coach running the show and feeling some pressure, are just 3-14 in their last 17 games, including going 3-8 against the spread since late January.
La Salle beat bubble-bound Dayton on Saturday, setting it up for a let down here.
The first time these teams met, La Salle's Jack Clark, a career 30% outside shooter, sank five triples and sparked an Explorers win.
I don't expect that to happen again, and I see St. Joe's getting the win that has eluded it despite better performances of late.
Pick: Saint Joseph's -1 (Play to -2.5)
---
---
LSU vs. Arkansas
The hottest team in the nation may be the Razorbacks, as they have won 13 of their last 14 games.
Because Eric Mussleman's squad has been a covering machine, there may be a bit of inflation in the market for a Hogs team that has a distant chance at winning the SEC.
KenPom assigns 3.9 points for home-court advantage for Bud Walton Arena, indicating this point spread would shade Arkansas on a neutral court. After massive court-rushing victories against Kentucky, Tennessee and Auburn, will "The Trough" be ready to go max effort once again?
LSU is at full health and playing tenacious defense once again. The Tigers limited Missouri to 55 points after a loss to a Kentucky team that made 2-of-12 from beyond the arc and committed 12 turnovers.
No unit in the SEC has a higher defensive bayesian rating over the past 30 days than LSU, per EvanMiya.
The Tigers rank fourth nationally in defensive efficiency, led by the top overall ranking in steal percentage. Look for sophomore Tari Eason to provide rim protection against an Arkansas unit that thrives on attacking the rim and getting to the line.
More importantly, Xavier Pinson did not play in the previous LSU loss to Arkansas. The senior is now at full strength and ranks 56th nationally in individual steal rate, a crucial stat in keeping red-hot Razorback JD Notae in check.
Pick: LSU +5.5 (Play to +4)
---
---
LSU vs. Arkansas
By Stuckey
I agree with Collin on this being a good spot to fade Arkansas at the likely top of its market value.
LSU should be uber-focused here with revenge on its mind from an earlier-season home loss to the Hogs. Keep in mind that Pinson didn't play in that game, and he's absolutely paramount for the Tigers at the point guard position on both ends of the floor.
Expect an even higher percentage of zone and press from Will Wade here, which I think can give the Razorbacks some issues.
I think this comes down to the final few minutes, so I'll gladly take the 5.5.
Pick: LSU +5.5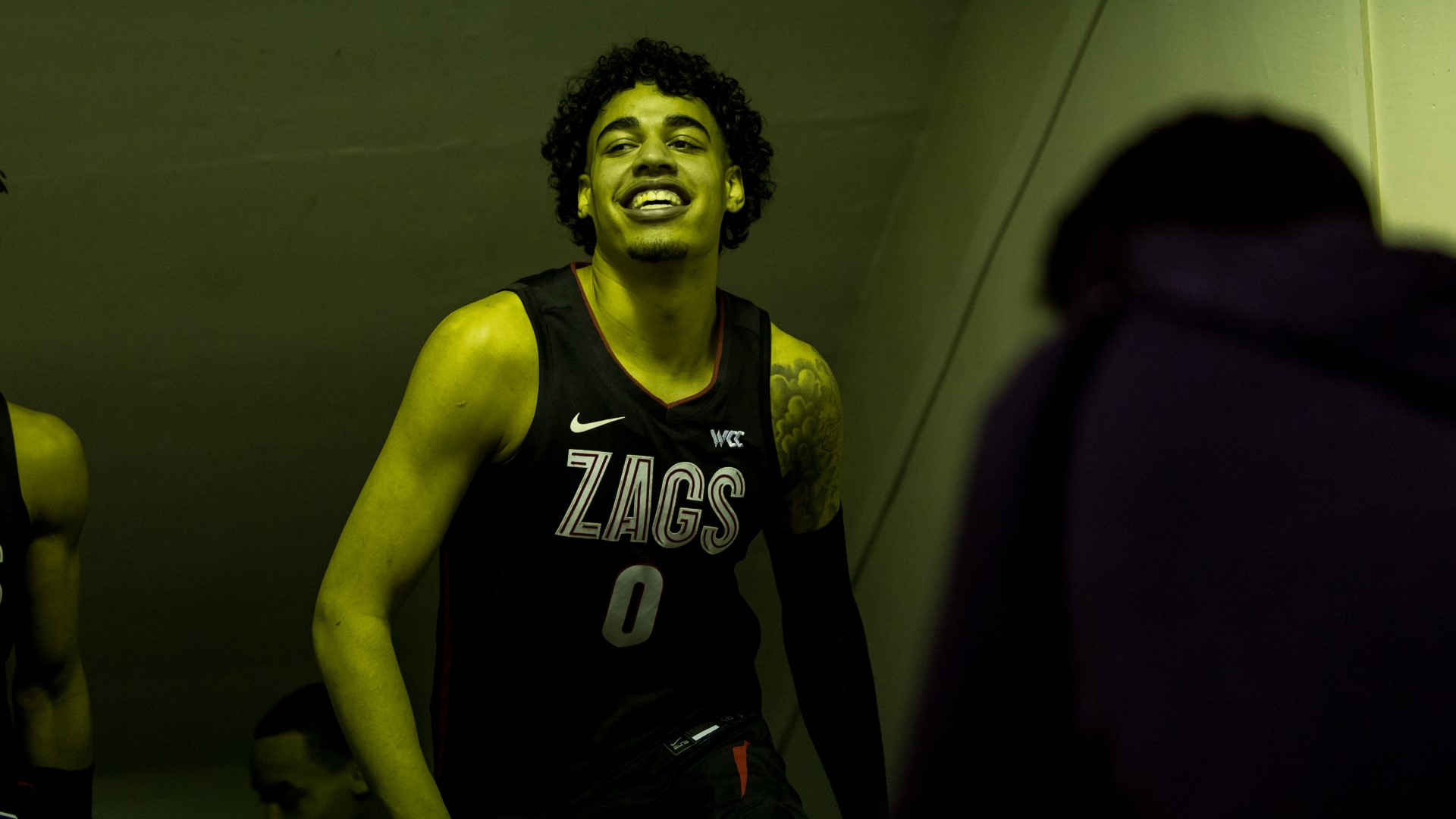 WCC Betting Preview & Bracket
---
---
How would you rate this article?
This site contains commercial content. We may be compensated for the links provided on this page. The content on this page is for informational purposes only. Action Network makes no representation or warranty as to the accuracy of the information given or the outcome of any game or event.