College Basketball Best Bets: Three Man Weave's Top 3 Picks for Wednesday Night, Including Baylor and UC Riverside (Nov. 17)
Credit:
Matt Cohen/Icon Sportswire via Getty Images. Pictured: San Diego Toreros forward Terrell Brown (21).
Wednesday's college basketball slate features 44 games tipping off from 1 p.m. until 10:30 p.m. ET.
We've got you covered with three full-game breakdowns and a PRO Report spanning the evening tipoffs — and Ky McKeon of Three Man Weave picks it up from there with three more picks to round off your evening betting card.
5:30 p.m. ET · PRO Report: IUPUI vs. UTSA
6 p.m. ET · Boston College vs. Rhode Island
7 p.m. ET · Michigan State vs. Butler
9 p.m. ET · St. John's vs. Indiana
So, if — or when — Wednesday night MACtion football leaves you wanting even more action tonight, then treat yourself to some late-night hoops action, courtesy of Three Man Weave.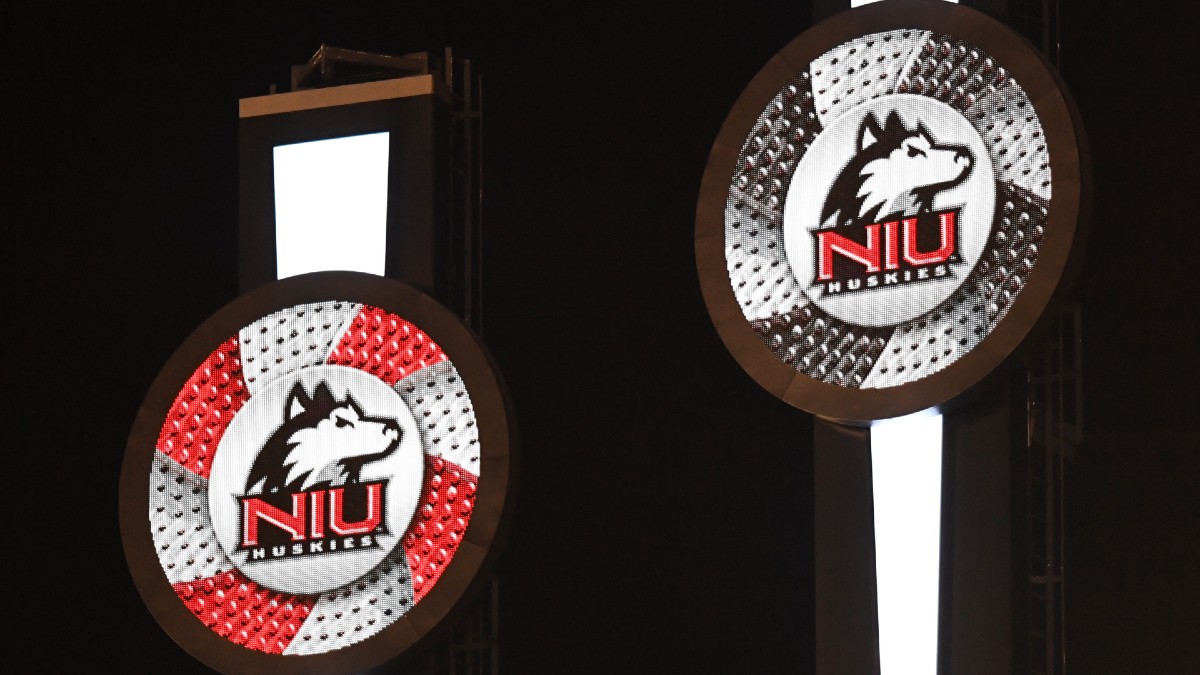 Wednesday College Basketball Best Bets
The team logos in the table below represent each of the matchups that Three Man Weave is targeting from today's slate of games. Click the team logos for one the matchups below to navigate to a specific bet discussed in this article.
Game

Time

Pick

8 p.m. ET

Baylor -33

10 p.m. ET

UC Davis +1.5

10:30 p.m. ET

UC Riverside +3.5

Specific bet recommendations come from the sportsbook offering preferred odds as of writing. Always shop for the best price using our NCAAB Odds page, which automatically surfaces the best lines for every game.
---
Central Arkansas vs. No. 9 Baylor
Buckle your seatbelts, boys and girls, because this one is going to get rough.
Take Baylor for any amount tonight — oddsmakers cannot post a line that's high enough. This Bears squad is just too talented. They're coming off a 29-point win over Nicholls (led by as many as 35) and previously took down Incarnate Word by 27.
But Ky, you say, those numbers are less than the spread of tonight's game!
Yes, but Central Arkansas is that bad. Consider those Bears (two Bears tonight) lost by 35 to SLU and by 32 to Butler, the latter result being especially concerning given Butler was without its point guard and has looked awful in its other contests.
This is head coach Anthony Boone's second year in charge, and it's probably the worst UCA team in at least 25 years. Talent is lacking everywhere on the roster, and UCA is one of the youngest teams in the country.
The Purple Bears (UCA) also do something very stupid offensively. They play fast. When bad teams play fast, they are prone to getting blown out. Baylor will happily oblige UCA's willingness to run in transition and will thank them with endless layups at the hoop.
The glass battle in this game is an utter joke. Central Arkansas is just 284th nationally in defensive rebounding rate. Baylor is 14th in offensive rebounding rate. On the other end, that gap is even bigger. UCA might not grab a single offensive rebound all contest.
There will be UCA turnovers galore. The Purple Bears rank 298th in offensive TO rate, while the Green Bears are 25th in defensive TO rate.
It's likely UCA scores somewhere in the 40s tonight, while Baylor hovers in the 90s. A 50-point win is very much within Baylor's wheelhouse.
Every single facet of this game screams blowout. Lay the points, sit back, and enjoy.
Pick: Baylor -33
---
---
UC Davis vs. Pepperdine
Why should we trust Pepperdine? The Waves have lost by 19 to Rice, by 12 to Utah Valley, and then barely snuck by a mediocre Idaho State team by five.
KenPom has dropped the Waves 33 spots in his rankings, and that might not even be enough. This is a broken team still figuring out its identity.
Life has proven hard for Pepperdine this season without star point guard Colbey Ross, one of the program's all-time greats. The Waves have had at least 15 turnovers in all three contests and have yet to score over 1.00 point per possession. Last season, Pepperdine scored 1.08.
UC Davis is going to exploit the Waves' shaky ball handling. Pepperdine starts a freshman at PG, and he'll be challenged all night by the athletic Aggie guards. In its two games this season UCD has forced 35 turnovers.
The Aggies are the far tougher team; they're super physical, they pound the glass, and they attack the rim with fervor. Pepperdine has size on its roster, but there is zero rim protection.
UC Davis — specifically, Christian Anigwe — should find countless opportunities from the charity stripe tonight.
Pepperdine just isn't as good as the market currently indicates. Its rating is being inflated by preseason projections, which were inflated by recent years in which Pepperdine had two outstanding players on its team.
Without Ross and his former teammate Kessler Edwards, head coach Lorenzo Romar has nobody to turn to on offense to get a must-make bucket. That will be exposed tonight by a very good UC Davis defense.
Pick: UC Davis +1.5
---
---
UC Riverside vs. San Diego
UC Riverside heads about 99 miles south on the I-15 for a visit to in-state foe San Diego. That travel distance is important. Generally, teams that travel less tend to fare better when on the road — a.k.a. home-court advantage is lessened.
But this bet isn't just a travel angle. UCR is a legitimately good basketball team.
The Highlanders disposed of Arizona State in dramatic fashion last week, winning on a half-court buzzer beater. They also hung tough with San Diego State to kick off the year.
San Diego, to its credit, has been good as well, knocking off Nevada and narrowly losing to Cal in overtime. But it's possible UCR is better than both of those squads (certainly Cal), so the Highlanders being a dog in this situation is head-scratching.
UCR's head coach, Mike Magpayo, is a wizard who last year led his program to its best performance in its D-I history. He's an analytic nerd, meaning he employs a smart, winning strategy — his teams shoot 3s on offense, and on defense, they take away the rim and the 3-point line.
USD needs to get to the rim to score points. Though the Toreros have shot out of their collective asses so far this season (48.3% from deep), they aren't looking to shoot the 3 (only 346th in 3PA rate).
Riverside is the seventh-biggest team in the nation, so good luck finding much success inside against the trees.
UCR will make this game a slog. It will slow down tempo and leave the Toreros battered and bruised every time they come into the lane.
Offensively, UCR will bomb away from deep. The Highlanders rank seventh in 3PA rate thus far, and they can get hot in a hurry.
Look for Callum McRae to get touches on the low block as well.
If UCR can get San Diego big man Terrell Brown in foul trouble, this game will be over. San Diego needs Brown's size to anchor the paint defensively, and he's a guy through whom the Toreros can run offense.
Like UC Davis above, this is a game in which I'm surprised the road team opened as a dog.
Pick: UC Riverside +3.5
---
How would you rate this article?
This site contains commercial content. We may be compensated for the links provided on this page. The content on this page is for informational purposes only. Action Network makes no representation or warranty as to the accuracy of the information given or the outcome of any game or event.