College Basketball Odds, Picks, Futures: 2022-23 America East Conference Betting Preview
Credit:
Photo by Elsa/Getty Images. Pictured: John Becker (Vermont)
The America East is my favorite conference to follow. A former coach told me the conference best resembles a "really good local burger shack," given it's a group of small schools with overly loyal fanbases. 
For the sake of transparency, I belong to one of those fanbases. I'm a diehard Vermont Catamounts fan, and the Cats' six straight America East regular-season titles make the conference a fun and easy follow. 
However, this year worries me as a Catamount fan. 
But this year also excites me as an America East fan. 
Vermont is retooling its entire roster, leaving a potential opening atop the league. Plus, 2021 champion Hartford is gone, alongside Stony Brook (moving to the CAA). 
Enter the Bryant Bulldogs. Bryant realigns after winning an NEC title, picked up 2021 NCAA tournament cult hero Doug Edert in the transfer portal and should prove a worthy opponent to Vermont. 
Meanwhile, UMass Lowell brings back a load of talent, Binghamton returns an all-conference backcourt, Maine picked up a stud new head coach and NJIT landed its top recruit in school history. 
The league — and the league's parity — is trending up. That creates both entertainment and betting value. 
Where does that value lie? 
Let's project the conference from top-to-bottom in the order of my power rankings.
---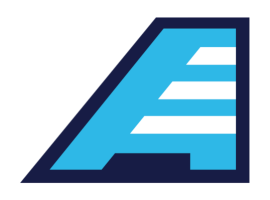 2022-23 America East Futures Odds
---
---

Vermont Catamounts
Before I write anything, it's important to say: The America East still runs through Burlington. 
Despite the roster turnover, injury issues and lack of frontcourt depth, Vermont is still projected as the best team in the conference by KenPom, Bart Torvik and Evan Miya.
It's not close, either. 
Vermont is a -400 favorite to win the conference title this season. Almost every media outlet picked UVM to finish first because John Becker has that much respect in the college basketball landscape. 
That said, it's worth breaking down the pros and cons of this year's Catamounts. 
The story will be about Dylan Penn. 
Becker pulled off a massive transfer portal steal by grabbing the former Bellarmine guard. He's the most electric guard in the mid-majors, with his ability to penetrate defenses and score in a million ways around the rim. 
Penn is also a dynamic playmaker, ranking top-50 nationally in assist rate last season while dishing out over five per game. He won't be as good of a shooter as Ben Shungu was, but he can score in similar numbers while creating more opportunities for his teammates. 
(It's worth mentioning that Penn broke a bone in his hand, sidelining him for the start of the season. I'd target his return for around November 15).
Surrounding Penn is one of the league's deepest guard corps. 
"Huckleberry" Finn Sullivan is the lead returning guard and is poised to break out this season. He scored in double figures eight times last season, capping out with 20 points against UMBC in mid-January. Sullivan has the tools necessary to be an all-conference guard. 
Robin Duncan returns as Vermont's longest-tenured player, alongside defending AE Sixth Man of the Year Aaron Deloney.
Duncan provides leadership and stability (at least one Duncan brother has been on the team for the last eight seasons), while Deloney shoots 41% from 3 and is deadly in transition (1.432 transition PPP, 95th percentile). 
Vermont adds Western Carolina grad transfer Kam Gibson and freshman TJ Hurley to boost backcourt depth. 
So, despite losing Shungu and Justin Mazzulla, I don't expect the perimeter offense or defense to drop off too much. 
The Catamounts' frontcourt is the issue. 
Replacing two-time America East Player of the Year Ryan Davis takes work. Moreover, Vermont will severely miss Isaiah Powell's rebounding and defense. This season could be the first time Becker hasn't had a dominant frontcourt presence. 
However, Becker's knack for player development is almost mythical in the Northeast.
He turned Anthony Lamb into a two-time AE POTY and an NBA draft pick, then turned Davis into a two-time AE POTY. Becker also developed Shungu from a non-scholarship guard into an America East Conference Tournament MVP.
If Becker were to work his magic again, I'd target big man Nick Fiorillo for a breakout year. He can score, adequately stretch the floor and ranked in the 90th-percentile nationally in post-up PPP allowed (.550) last season.  
Additionally, keep an eye on Rhode Island transfer Ileri Ayo-Faleye. He never received big minutes with the Rams, but is an uber-athletic 6-foot-7 forward. His versatility could make a big difference for the Cats. 
Freshman Jorge Ochoa and Perry Smith Jr. will be asked to contribute immediately. Unfortunately, relying on freshmen is usually not the Becker way. 
Given the roster construction, I see the Catamounts' season playing out in two ways.
The first option: I wouldn't be surprised to see Sullivan and Duncan initiate the half-court offense similar to how Shungu and Mazzulla did last season. Fiorillo will replicate Davis' inside-out offense the best he can, and all Vermont's guards will become interchangeable. 
Penn is a weapon, but he would slide in as a valuable off-ball scorer. That's because centering the offense around him would be a significant change of pace from the normal, steady Vermont offense.
Plus, the injury gives Becker less time to install the second schematic option. 
Nonetheless, the second (and much more intriguing) option: Becker gives the keys to Penn, who immediately becomes the league's best scoring option.
The guard slices through defenses and scores at the rim better than any ball-handler in the mid-majors, and surrounding him with shooters would replicate last year's four-out offense.
The hitch is that you're replacing Penn's slashing for Davis' post-up game. 
Neither option can replicate the 1.23 PPP Vermont recorded at the rim last season (eighth-best nationally), but both should easily collapse opposing defenses. It's a choose-your-own-adventure for Becker. 
Vermont has lined up a raucous non-conference schedule, including meetings with Saint Mary's, USC and Miami (FL). So, we'll know which direction the Cats are going almost immediately. 
The two tenants of Vermont basketball — ball security and rebounding — won't take a hit. Meanwhile, despite personnel changes, the defense should remain the first-or second best in the conference. 
Therefore, the absolute, bottom-of-the-barrel floor for Vermont basketball is third in the conference. But there is no question that the Cats are as vulnerable as they've ever been, and Becker's chokehold on first place has become more of a light attachment. 
That's what makes this America East season so exciting. Even better, there's one team that I believe has the means (and the value) to dethrone Becker and Vermont.
---
UMass Lowell River Hawks
The River Hawks are my best bet to win the America East regular season and postseason title.
Pat Duquette has been a constant in the America East over the past decade, even leading the Hawks to the conference title game just two years ago. He's been around the block, almost reaching the mountain top. 
This season, Duquette returns the most talent ever in Lowell. 
75% of last year's minutes return, including the top four scorers and several potential all-league performers. 
Connor Withers carried the Hawks to Duquette's only title game appearance, burying 28 points in the 2021 semifinal game to upset UMBC. He suffered a season-ending injury three games into last year's season, but he's one of the most skilled AmEast bigs when healthy — he's a pick-and-pop god. 
Plus, Withers' March experiences give MALO an added edge. 
Withers isn't even the team's best player. 
Center Max Brooks is my pick for the conference's DPOY. With Vermont's Davis gone, Brooks becomes the best two-way forward in the league. He's a menace in every aspect, including interior defense, rim protection, rebounding and scoring.
Mix in 6-foot-7 forward Allin Blunt — who finished in the 67th percentile in PPP and 87th percentile in PPP allowed — and you have the most talented two-way frontcourt in the America East. 
Plus, MALO's roster construction comes during a year in which its two biggest competitors for the conference title — Vermont and Bryant — are weak in the frontcourt.
So, if the Withers-Brooks-Blunt trio can steal conference games against those two, there's an easy path to the title. 
Vermont is going through severe roster turnover and won't feature a dominant frontcourt presence for the first time in years. The Catamounts' backcourt is much more talented, but Penn's broken hand could affect his performance. 
Bryant's backcourt talent is absurd, but KenPom still projects the River Hawks 30 spots higher nationally than the Bulldogs in overall efficiency. 
Even if the River Hawks are relatively weaker in the backcourt, they still return starting point guard Ayinde Hikim. Hikim also heated up down the stretch of last season, averaging 16.3 points and 3.6 assists per game over his final 10 outings.
He's in line for a breakout year for a team that desperately needs backcourt production. 
Duquette also stole guard Mikey Watkins from Merrimack after the guard led the NEC in assists. Everette Hammond and Anthony Blunt return to round out a half-decent guard corps. 
UML will have an elite defense, no matter what, which keeps it among the top three teams in the conference. Conference opponents shot 44% from inside the arc last season; that number should only improve.
Plus, the Hawks could be due for some positive 3-point regression on defense after finishing dead last in the AE (39.1%). 
But the offensive production could skyrocket this season, and the frontcourt will outplay everyone in the conference. If the guard depth holds up, the ceiling is a conference championship. 
You can bet the River Hawks at 10-to-1 right now at multiple books.
---
Bryant Bulldogs
The Bulldogs are the team every America East fan wants to see. They're the team that should shake things up in the league. 
Jared Grasso has turned Bryant into a mid-major powerhouse over the last five seasons, primarily because of his offensive scheme. The Bulldogs will play fast (projected top-10 Tempo nationally), chuck 3s and bring excitement to a league that has become slow-paced and rigid under Vermont's reign. 
Bryant boasts tremendous talent, starting with elite bucket-getter Charles Pride. Pride's usage should jump considerably with Peter Kiss having graduated, and he could lead the country in scoring — he scored 76 points in two games without Kiss last season. 
Pride has already been put on the Jerry West Award watch list, alongside some of the most well-known guards in the country. 
Meanwhile, Grasso dived deep into the transfer portal and pulled out several high-level, mid-major talents, including:
Sherif Kenney: Atlantic-10 Sixth Man of the Year

Earl Timberlake: Former top-50 recruit at Miami (FL)

Antwan Walker: Stretch five from Rhode Island

Doug Edert: 3-point specialist and NCAA tournament hero

Kvonn Cramer: 6-foot-6 Hofstra transfer
This gives Grasso an array of multi-dimensional weapons. All of these guys can play two-way on the wing and provide shooting. 
Grasso also poached Chauncey Hawkins from NEC rival St. Francis Brooklyn as a grad transfer, giving Grasso one of the best pure distributors he's had as the Bryant coach. 
The pieces are in place, but Bryant has a few issues. 
First, the 3-point efficiency needs to improve for Bryant to take down Vermont. It shot 30% from deep last season, which ranked outside the top 300. 
Second, Grasso plays zone defense at a top-10 rate nationally and isn't returning his starting center Hall Elisias. The Bulldogs will be undersized on the interior and likely a poor rebounding team again (313th in DR% last season). 
I'd say this is a high-ceiling, low-floor team. If the wings gel, the minutes/scoring is appropriately distributed and the 3s fall, Bryant is the most talented team in the conference.
But if the defense gets shredded, nobody crashes the boards and the 3s don't fall, this team could fall to fourth or fifth in the league. 
I don't see value in the Bulldogs from a futures perspective. But given how volatile and 3-point-reliant Bryant is, I'd target the Bulldogs as heavy ATS and ML dogs in some non-conference matchups. 
My absolute favorite spot is November 26 at Syracuse, given the Bulldogs practice against a zone defense daily. Bryant will know how to attack Jim Boeheim, and I'm not that high on Syracuse. The KenPom projected spread for that matchup is Syracuse -17, but Bart Torvik makes it only Syracuse -12.
Other spots include: 
Nov. 17 at Florida Atlantic (-12 KenPom spread)

Dec. 4 at Cincinnati (+17 KenPom spread)

Dec. 6 at Tulane (+15 KenPom spread)
---
---
Binghamton Bearcats
I am cautiously optimistic about the Bearcats. 
First-team All-AE point guard Jacob Falko returns alongside his backcourt running mate John McGriff. This creates one of the more experienced and better backcourts in the AmEast. 
Moreover, this is the most experienced roster in the conference, per Bart Torvik. Seven key contributors return, and Levell Sanders enters his second year at the helm. 
Sanders' ball-screen-heavy attack will rely on his backcourt, which is a good thing overall. But McGriff needs a big bounce-back performance in terms of efficiency after shooting less than 40% from the field. 
Canisius transfer wing Armon Harried will help the Falko-McGriff backcourt if he slashes effectively.
It's also crucial that returning wings Dan Petcash and Christian Hinckson make their 3s again, as both shot over 40% from deep in limited attempts last year. 
But the offense will never be the focal point in Binghamton. This is the best interior defense in the conference. 
The return of Hinckson, rim protector Ogheneyole Akuwovo and the addition of Eastern Kentucky transfer (and rim protector) Tariq Balogun give the Bearcats the best rim protection unit in the conference.
It'll be hard to score at the rim on these guys. 
I believe Binghamton is the clear fourth-best team in the conference, behind Vermont, Bryant and MALO. Laying +5000 to win the conference is likely a good value play, but I will pass, as it will prove too much to jump the top three teams. 
---
NJIT Highlanders
I think NJIT makes a big jump this year. 
Brian Kennedy's Highlanders were solid in the ASUN, winning 21 games in 2019. But it's been a shaky ride in the America East.
NJIT's first season was interrupted by COVID, and the team struggled to adjust to a full schedule in its second season. 
But this is a pivotal third year for Kennedy and the Highlanders, who need to post a winning league record. 
Luckily, NJIT returns talent while adding big pieces. To start, NJIT brings back both its offensive and defensive anchors. 
Miles Coleman averaged 16/6 last season and projects to put up similar numbers this year. He has a good scoring arsenal, but put up horrific efficiency numbers — although that's likely only because he shouldered so much of the offense. 
Fifth-year senior Souleymane Diakite returns at the center position after averaging five rebounds and 1.2 blocks per night in 62 games over three seasons. He allowed just .667 PPP in post-up situations, which ranked above the 80th percentile. 
Kennedy also brings in Little Rock/Western Kentucky transfer Kevin Osawe to pair with Coleman, creating a versatile two-way tandem at the three and four. Plus, guard Mekhi Gray is back to provide backcourt continuity. 
I'd also keep an eye on D-II transfer Justin Anderson, who averaged 18 points per game at Bloomsburg, and 6-foot-10 redshirt senior Kjell De Graaf, who should back up Diakite. 
This blend of talent creates a versatile, deep, lengthy and experienced team. NJIT should be tough defensively and should rebound effectively. 
But the problem is on offense. The Highlanders finished 2021 dead last in the conference in eFG%, free-throw percentage and turnover rate. They also lost their best perimeter shooter in Dylan O'Hearn. 
Marist grad transfer Raheim Sullivan is the smart choice to start at guard beside Gray. He canned over 42% of his 3-point attempts last season and would be good playing off-ball with Coleman. 
But let's see some vision, Highlanders. Kennedy wants to fix the turnover issues and spread the ball around better. 
So, hand the offensive keys to freshman Paul McMillan.
McMillan is the highest-rated recruit in school history. He was a former Gatorade Player of the Year in Ohio and ranked as a top-30 national point guard by 247Sports. He received offers from Kansas State, Ole Miss, Penn State and Purdue before deciding on NJIT. 
McMillan is legit, a smooth ball-handler and scorer. He could immediately slide in and become the offense's focal point, taking pressure off Coleman while dragging NJIT out of the turnover dungeon. 
NJIT's floor is a good defense, but its ceiling is dependent on McMillan. If the rookie becomes the AmEast Rookie of the Year, NJIT will make the jump I'm predicting.
NJIT will battle Vermont and Bryant back-to-back twice this season — in late January and mid-February — and are projected as double-digit underdogs in all four games.
If the Highlanders are rolling, I'll target them ATS in those games.
---
Albany Great Danes
Dwayne Killings knows how to build a good defensive team. Models for this upcoming season reflect that, with KenPom and Bart Torvik projecting Albany as the third-best defensive team in the conference. 
But how will the Great Danes react to the losses of conference Defensive Player of the Year Jamel Horton Jr. and all-conference talent Matt Cerruti?
Plus, Killings is suspended for five of the program's first six games this season, although none are too important. 
UAlbany men's basketball coach Dwayne Killings will be suspended for the following 5 games this season:
Oct. 30 vs. Skidmore
Nov. 2 at Saint Rose
Nov. 7 at Towson
Nov. 8 at Immaculata
Nov. 14 vs. Union

Killings will coach the Albany Cup game on Nov. 12.

— Abigail Rubel (@abigail_rubel) October 21, 2022
The roster will start with Justin Neely, the America East Rookie of the Year last season. I'd expect him to average 10/7 and be the leading rebounder, given the center position is now held down by a freshman.
Neely has an efficient post-up offensive game (.949 PPP, 75th percentile) and is generally good defensively, as long as he's not switched onto an island (1.400 isolation PPP allowed, 2nd percentile). 
Albany also returns wings Aaron Reddish and Ny'Mire Little, although I expect both to play in a reserve role. 
Instead, the eyes shift to the Danes' new backcourt combination of Cornell transfer Sarju Patel and Merrimack transfer Malik Edmead. 
Edmead was 36th-nationally in steal rate last season and will add to Albany's active and aggressive defense. Albany's specialty is intense on-ball defense, and I don't expect that to change this season. 
Patel will add much-needed shooting to this squad, but I don't know how much effect it will have. Albany was one of the worst offensive teams in the country last season and finished dead last in the AmEast in 2P%. 
The addition of Patel can only impact so much. The Great Danes are relying on an undersized Trey Hutcheson (6-foot-5) and freshman Jonathan Beagle (6-foot-9) to create any frontcourt scoring.
Meanwhile, Edmead's active defense will be negated by turnover issues on offense, only exacerbating this trend: 
Da'Kquan Davis could provide some life for Albany. He's a D-III guard who averaged close to 25 points per game with Arcadia University near Philadelphia. 
But again, I don't think the impact will be enough.
I'd look towards Albany in big underdog situations, given it doesn't speed up the pace too much, but I project no value on the Danes otherwise.
---
---
UMBC Retrievers
The Retrievers lost their top three producers from last season, including leading scorer Keondre Kennedy and point guard Darnell Rogers.
But coach Jim Ferry dove into the transfer portal and brought in new talent. 
UMBC will run faster than every team in the AmEast, except for Bryant. It'll also shoot a lot, as plenty of Ferry's teams have played with a 3-point attempt rate higher than 40%. 
The new guys should work perfectly for this run-and-gun style. Ferry brings in: 
PG Craig Beaudion from Cleveland State (40.7 3P%)

SG Colton Lawrence from D-II (43.6 3P%)

PF Tra'Von Fagan from Buffalo (33.3 3P%)

G Devan Sapp from CCSF (39.6 3P%)
Those guys will combine with returning sniper Jacob Boonyasith (38.1 3P%) and reserve piece Matteo Picarelli (42.3 3P%). 
It's easy to see how this offense will stretch the floor and create the shooting opportunities that Ferry adores. 
Chemistry might be an issue, given it's an entirely new roster learning a new scheme. Moreover, Rogers isn't there to run the offense anymore, meaning one of Beaudion or D-II transfer Mason Docks will have to develop quickly into a floor-general role. 
The Retrievers will likely get destroyed again on defense. They finished dead last in the conference last season in block rate and steal rate.
They replace the 5-foot-2 Rogers with a bigger backcourt, but remain significantly undersized on the interior. They finished 358th in post-up PPP allowed last season, too (1.014).
Returning forward Yaw Obeng-Mensah will have to hit the glass hard. Anyang Garang might also provide extra rebounding help, given he's the longest guy on the roster (6-foot-9). However, Garang is coming off of a patella tendon injury that kept him out for most of last season. 
Tre Edwards could be a difference-maker, given he's 6-foot-7 and can defend multiple positions while stretching the floor on offense. He missed all last season due to an Achillies tear, but has the two-way intangibles to push UMBC back up towards the top of the league.
I'm relatively low on UMBC. The offense will cook, but the defense will get destroyed. Even if the frontcourt reaches its potential, I don't think UMBC can make a move in this conference come March.
---
New Hampshire Wildcats
The problem with coaching in a low-major conference is that your guys get poached when you perform well. 
Bill Herrion is a good coach who has developed some excellent players. I'm thinking specifically of Jayden Martinez, Nick Guadarrama and Blondeau Tchoukuiegno, who combined for 39.4 points, 16 rebounds and 8.2 assists per game. 
All three players have transferred to greener pastures, leaving Herrion's Wildcats in flux.
Herrion-led teams shoot. The Wildcats have ranked top-100 nationally in 3-point rate in 15 of Herrion's 17 seasons.
Enter the new backcourt of D-II transfer Nazim Derry and Seattle transfer Kyree Brown. 
Derry is a pure shooter that cashed 42% of his 3s last season while scoring 20 points per game. In addition, he scored a whopping 1.166 PPP in spot-up situations.
However, it's questionable if those skills will translate into D-I ball. 
Brown helped the Redhawks to an improbable WAC title last season. He's a quick, speedy guard with an innate ability to dish the rock. He's the purest point guard on the team and is in charge of getting the rock to Derry and the other Wildcat weapons. 
The biggest weapon on the team is returning wing Nick Johnson, who becomes the offense's focal point and is projected to average over 15 points this season. He's a former AE Rookie of the Year and will have a high usage rate with a slightly above-average ORtg. 
Additionally, Marist guard Matt Herasme will be necessary for depth and his shooting in a sixth-man role. 
It's an unknown frontcourt with Central Arkansas transfer Jaxson Baker and Clarence O. Daniels II. Baker can stretch the floor a bit on offense, which is a bonus. But neither has logged a single minute of D-I basketball.
I'm picturing more four-guard lineups with one of Baker, Daniels or Valpo transfer Trey Woodyard at center. It could lead to a significant increase in pace and a more perimeter-oriented offense rather than just dumping it down to Martinez/Guadarrama as UNH did in the past. 
It could also lead to a more perimeter-oriented defense. The Wildcats are not ones to force turnovers on defense, but they might have to due to poor rim protection.
Plus, it could lead to more easy transition buckets. 
There are too many unknowns to project New Hampshire for this season. However, Herrion is a scrappy coach that has never let the Wildcats fall too far, so I'd say they finish in the middle of the pack. 
---
Maine Black Bears
There's just too much rebuilding to do in Orono. 
Richard Barron was canned after a 5-20 start in 2021 and replaced with Chris Markwood. This is a good start. 
Markwood is a great hire. He's spent time as an assistant under Becker at Vermont, Bill Coen at Northeastern and Earl Grant at Boston College. He's also a former Black Bear and was a starter on Maine's last 20-win team.
Markwood is here to completely rebuild the culture of the team. I expect a pro-style motion scheme on offense and a simple man-to-man on defense. 
Guards Ja'Shonte Wright-McLeish and LeChaun DuHart will lead the scoring, which shouldn't be plentiful.
Meanwhile, Adefolarin "FoFo" Adetogun is the team's best all-around defender, performing exceptionally well in isolating (.636 PPP allowed, 68th percentile) and in spot-up situations (.735 PPP allowed, 81st percentile).
Guard Byron Ireland is also a solid two-way guard and will be in the running for the starting point guard position. 
Replacing Stephanie Ingo might be impossible. He was the team's top interior defender — even leading the America East in block rate — and the best rebounder. I don't see how either Kristians Feierbergs or Ata Turgut replicate his production. 
That frontcourt combination could help the Black Bears offensively. Feierbergs is the top 3-point shooter on the team and needs more stretch-four buckets, while Turgut is versatile enough to fit most offensive schemes. 
Hopefully, Maine runs the floor with more five-out looks and drains a few more 3s — especially after finishing 351st nationally in 3P% last season. 
DuHart needs a big bounce-back season in that regard. He shot just 26.5% from behind the arc last year.
It's too hard to project Maine. The Black Bears should play faster, shoot more and hopefully play better perimeter defense with their guards. They finished last in the conference in 2P% allowed, defensive rebounding rate and FG% allowed at the rim. 
The program can only go up under Markwood. I think he's the best possible hire that Maine could've made.
But the ceiling for this year is a very slight improvement and a couple more D-I wins.
Good luck, Black Bears. I'm still projecting a last-place finish.
---
---
America East Futures & Picks
My pick to win the conference — and one of my favorite preseason CBB bets I've made is:
UMass Lowell to win America East regular-season title +1000 (at BetRivers and Barstool)
Additionally, I wouldn't mind a bet on:
Binghamton to win America East regular-season title +5000 (at BetRivers and Barstool)
Three other general betting angles I'm looking at for the upcoming America East season include:
Bryant ATS and ML as an early-season underdog, especially against Syracuse on Nov. 26.
Albany ATS in big underdog situations.
NJIT ATS in its two back-to-back situations against Vermont and Bryant.
How would you rate this article?