College Basketball Odds, Picks, Futures: 2022-23 MAAC Betting Preview
Credit:
Photo by John Jones/Icon Sportswire via Getty Images. Pictured: Rick Pitino (Louisville)
For a conference of schools as small and overlooked as those in the Metro Atlantic Athletic Conference (MAAC), there are a host of storylines entering this season.
The best team in the league is coached by Rick Pitino, who is enjoying life in the mid-major lane and is fresh off of some vindication in recent rulings from his time at Louisville.
Conference realignment also found its way to the MAAC, as Monmouth is off to the CAA and 2021 NEC champs Mount St. Mary's joined the MAAC.
Perhaps most notably, Saint Peter's looks to build off of its Elite Eight run from last season with a host of new names and faces.
All in all, it should make for one of the more intriguing mid-major slates this season, with a competitive race to take home the conference crown.
---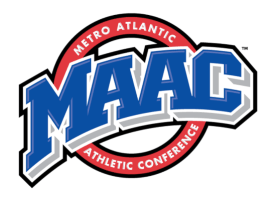 2022-23 MAAC Futures Odds
---
---
The Favorite
Iona Gaels
The case for taking Iona at -159 is simple. Boil it down to coach and best player, and nobody in the MAAC is topping Iona's duo.
Say absolutely whatever you want about Pitino, but he wins basketball games everywhere he goes.
That has been true at Iona, where he is 37-14 so far in two seasons. Last season, Iona announced itself as a threat with its win over Alabama in November. That was nearly enough to inch the Gaels into the at-large pool after Iona lost to Rider in the MAAC Tournament.
Pitino brings back Nelly Junior Joseph, a first-team all-conference player last season as a sophomore. At 6-foot-9, Joseph is an athlete that can do it all. His performance against Harvard early last season showcased his talents, with a final box score of 28 points, eight rebounds, two steals, and two blocks.
The case against Iona comes from the roster after Joseph. Pitino is relying on some less experienced names, as well as junior college transfer Daniss Jenkins.
Any worries there should be unfounded, and Iona should be the class of the MAAC. We'll be able to confirm that quickly — Pitino didn't schedule a single team in the bottom half of KenPom's rankings in the non-conference.
---
The Contenders
Fairfield Stags
The Stags have a chance to contend, though I'd fade them at this number.
Head coach Jay Young returns his second- and third-leading scorers from last season and expects big things out of junior Supreme Cook. If he builds on his 10-point and eight-rebound per game averages from last season, he'll be one of the best bigs in the MAAC.
With some other role players being asked to step into bigger spots, it feels like the Stags project to be better than the under .500 conference season they posted last season, yet not a real threat to Iona.
---
Rider Broncs
The plan is pretty simple for Rider.
The Broncs bring back a backcourt that combined for 25 points per game last season in Dwight Murray Jr. and Allen Powell.
The starting frontcourt returns as well, with some newcomers expected to add depth.
Rider was only 8-12 in MAAC play last year, but lost in overtime three times, with two other single-possession losses. Expect some regression in the Broncs' favor.
Rider showed it can go toe-to-toe with Iona, topping the Gaels in the MAAC Tournament last season. Don't be shocked if it does it again.
---
Quinnipiac Bobcats
Of the group of teams listed as contenders, this number feels the most hopeful. In fact, I'd say it's too optimistic.
Quinnipiac's 2022 campaign ended on a high note, with an unexpected run to the MAAC semifinals as an 11-seed.
Yet that should not overshadow that the Bobcats won just one regular season game after January 30, losing nine of their last 10.
If there's optimism, it sprouts from the transfer portal.
Notre Dame transfer Elijah Taylor could have helped, but he's sidelined with an ACL injury.
Columbia transfer Ike Nweke should help, but he's not enough to cover the flaws that ailed this team last season.
The Bobcats had the worst defense in the MAAC and lost one of the best defensive rebounders in the nation in graduated senior Kevin Marfo.
---
Siena Saints
Despite the odds for the Saints to win the MAAC, there's a pathway. Siena returns nine players from a team that finished third in the conference last year.
That list includes Jackson Stormo, who posted 11 points and seven rebounds per game last season. His role expected to grow this year.
The real swing item for this team is graduate senior Andrew Platek. The former North Carolina Tar Heels role player transferred to Siena to play closer to home, but tore his Achilles tendon after just five games. If he is healthy and plays to his potential, he has a chance to be an all-conference performer.
At a number this high, I'll roll the dice on that recipe.
---
Mount St. Mary's Mountaineers
In their first year after moving from the NEC, the Mountaineers should be competitive in the MAAC.
Last season, Dan Engelstad orchestrated the best defense in the NEC, sparking a winning record in conference play. The Mountaineers came within a point of knocking off future NCAA tourney team Bryant in the conference tournament.
Former UAB transfer Jalen Benjamin returns to operate the offense.
The early-season schedule offers some real tricks and treats — like games against West Virginia and USC — but a late November tilt with Navy should be revealing.
---
The Stragglers
Canisius Golden Griffins
The Golden Griffins ended last season in the bottom three of both offense and defense, losing eight of nine games during the stretch run.
With little help from the freshmen class or transfer portal, there's not much reason to expect improvement here.
---
Niagara Purple Eagles
It feels like we don't talk enough about Greg Paulus being the head coach at Niagara. Paulus was the Grayson Allen of his day at Duke and now he coaches against Pitino twice a year! What a time to be alive.
Paulus has his hands cut out for him this season, with 10 newcomers on the roster. That lack of stability is terrifying at the mid-major level and leaves tons of uncertainty for those thinking of betting on or against Niagara.
All-MAAC guard Marcus Hammond will be sorely missed, transferring this summer to Notre Dame. His absence is not a hole easily filled and should leave the Purple Eagles searching for scoring.
---

Saint Peter's Peacocks
This one feels wrong. The Peacocks were the darlings of last March, yet now stand at +5000 to win the MAAC?
It makes a lot more sense when you see what happened to roster after last season. Head coach Shaheen Holloway went to his alma mater, Seton Hall, and brought MAAC Defensive Player of the Year KC Ndefo with him.
The other top five players in minutes played from last year's team also headed to the transfer portal, scattering to St. Bonaventure, La Salle, Bryant and Missouri State.
New coach Bashir Mason headed to the portal to replace that exodus of talent, yet it's asking a lot for him to build a team from scratch from day one.
Even at these odds, this has the makings of a sucker bet. Don't simply remember last March and toss a wager on the Peacocks. It's a new day in Jersey City, and the best days are in the recent past.
---
Marist Red Foxes
It's a fairly grim outlook for the Red Foxes. A six-game win streak in February nearly sparked a .500 season, but a large chunk of the roster departed via the transfer portal, with less talent coming in than went out.
That's a scary thought for a team that struggled last year, ranking dead last in assist rate nationally.
If there's a reason to be bullish, it comes in the form of Patrick Gardner. He averaged 20.2 points per game last season at Division II St. Michael's.
A winning season for Marist starts with Gardner looking every bit as ready for the jump to Division I.
---
Manhattan Jaspers
The Jaspers fired coach Steve Masiello last week. Leading scorer Jose Perez promptly responded by diving into the transfer portal.
I'm not sure I can think of a better 1-2 punch that screams stay away from Manhattan futures (or even betting on it early in the season).
---
MAAC Futures & Picks
Iona is a fairly safe favorite, as the best team in the conference. After some intriguing early-season non-conference games, the Gaels' odds are only likely to decrease from here.
Looking for someone further down the board, I like Rider at +800 and Siena at +2500.  Both are built on returning talent with a track record of success in the MAAC, yet bring high-variance upside potential.
How would you rate this article?