College Basketball Odds & Picks: Stuckey's Late Conference Tournament Betting Preview (Part 2)
Credit:
Sean M. Haffey/Getty Images. Pictured: TCU's Damion Baugh.
Below, you will find my betting thoughts on most of the conference tournaments that tip off this week, including a handful of longshots I wagered on.
As always, make sure you shop around for the best futures odds, which can differ (sometimes significantly, especially with longer shots) at different books. It's why it pays to have as many outs as possible.
---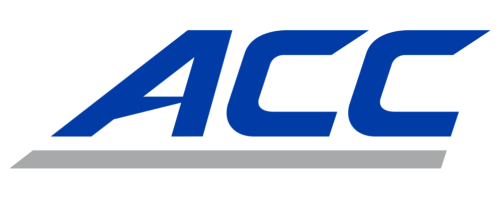 Atlantic Coast Conference
Starts: Tuesday, March 7 · Location: Greensboro, NC
I actually took a shot with Virginia Tech 50-1 and not just because the Hokies cashed for me last year at 15-1.
After winning four games in four days to cash that ticket in Brooklyn in 2022, the task becomes even more difficult this season in Greensboro, as VT would need to win five games in five days to punch a ticket to the dance. That's an extremely difficult task, especially for a team that lacks depth (333rd in Bench Minutes, per KenPom). It also doesn't help losing guard Darius Maddox, who matters.
That said, I just couldn't pass up 50-1 for this well-coached veteran team given its path. If the chalk holds, the Hokies would face Notre Dame, NC State, Clemson and Virginia in order to get to the final. I make them about a 7-point favorite in their first game and then close to a coin flip in their next two before adjusting for any rest.
If they can win those three games, they'd face a Virginia team I'm looking to sell overall. And not only did VT already beat UVA this year, but the Cavaliers also play a very slow, grinding style with limited possessions. That increases the variance in games and would help with Virginia Tech's potentially tired legs.
When I model out the potential path to come up with Virginia Tech's true odds, I get closer to 38-1 after making small rest disadvantages.
I also like that the Hokies shoot a high frequency of 3-pointers (and can make them) — an attribute I prefer from a long shot in a conference tournament setting. They also have a high comfort level in the half-court and will likely play much slower to shorten games given their arduous path and lack of depth.
It's not likely to happen, but I believe it's worth a small dart at anything over 40-1 in a wide-open and down year in the ACC.
Highest KenPom rated ACC team since 2002

02: 1
03: 6
04: 1
05: 1
06: 2
07: 1
08: 3
09: 1
10: 1
11: 2
12: 6
13: 6
14: 4
15: 3
16: 2
17: 3
18: 2
19: 1
20: 5
21: 15
22: 8
23: 31

— Stuckey (@Stuckey2) March 5, 2023
For what it's worth, ACC overs have historically performed well (58.5% clip) in Greensboro, which has been noted as a friendly shooting gym.
---

Big West Conference
Starts: Tuesday, March 7 · Location: Henderson, NV
I believe UC Irvine (+195) and UC Santa Barbara (+270) are completely overvalued, which potentially creates some value among the mid-tier teams that I have power rated in the same neighborhood as the top two seeds.
There's just not much separation between the top seven seeds in this league.
Therefore, if you fancy Hawaii, Fullerton, UC Davis, UC Riverside or even Long Beach (which has to play in the first round), take a stab. Each of those teams falls somewhere between 6-1 and 14-1.
I personally decided to roll with Hawaii +800 since I'm higher on the Warriors than the market. In the quarterfinals, they will have to face a tough Fullerton team that won this tournament last year. However, since I have that as a true coin flip, Hawaii is much more appealing at 8-1 than Fullerton (+600).
Hawaii can play with anybody in the league, including the top-seeded Anteaters, who lost on the island at the end of February. UC Santa Barbara does give Hawaii fits with its midrange prowess, but the Gauchos sit on the other side of the bracket.
The Warriors were also fairly unlucky during the regular season with six of their 10 losses coming by two points or less or in overtime, including both meetings with Fullerton.
They also saw the return of Bernardo da Silva from injury in the regular-season finale. However, his absence resulted in real minutes for 7-foot-2 Mor Seck. The uber-talented freshman finished with 14 points and 16 rebounds in his first career start in a victory over Irvine — Hawaii's most likely opponent in the semifinals. He could end up being a real difference-maker.
Hawaii has an elite defense (No. 6 nationally in Effective FG%) and will grind games down to a crawl, which I like for a longer shot. That should keep it in every game right until the end where you just hope a few breaks go its way.
---

Pac-12 Conference
Starts: Wednesday, March 8 · Location: Las Vegas, NV
I contemplated looking at Utah (60-1) as a longshot since the Utes got healthy in the regular-season finale with the return of both Rollie Worster and Gabe Madsen. The latter is super impactful, especially on offense with his floor-stretching ability.
To wit, per Torvik, Utah ranked 28th nationally in overall Adjusted Efficiency prior to Madsen's injury compared to 137th thereafter. However, I just wish he had a few more games under his belt prior to this tournament, so it's a pass for me.
Nothing else in the bottom half of the bracket piqued my interest, but I do believe there could be some investable opportunities in the top half, especially with the recent injury to UCLA's Jaylen Clark. UCLA (+120) is the class of the conference, but there's just no value at the current number.
In the 8-9 matchup, I don't trust Washington (120-1), and Colorado (34-1) just lost its starting point guard to a season-ending injury. That leads me to either Oregon (11-1) or Washington State (22-1).
The Cougars have to play in the first round, whereas the Ducks have a bye. However, that first-round matchup comes against Cal, which essentially serves as a bye that could be beneficial for getting some rim familiarity.
The Ducks have also just been way too inconsistent this season. Plus, I like the matchup for Washington State, a team that grades out well against zone and press, which Oregon will utilize, especially in a tournament setting.
Therefore, all roads point to Washington State. The Cougars, who have an abundance of talent and size, come into this tournament as healthy as ever. They lost a ton of close games during the regular season but certainly flashed their potential with a win at Arizona and a one-point home loss against UCLA.
Lastly, the Cougars play at a very methodical pace (330th in Adjusted Tempo) and shoot a high frequency of 3s, which they can hit at a high clip. That's the anatomy I'm looking for in a longer shot.
---

Mountain West Conference
Starts: Wednesday, March 8 · Location: Las Vegas, NV
San Diego State (+155) is the class of the league, but I show absolutely no value in its current odds. The Aztecs also got very fortunate in close games during league play and could easily find themselves on the wrong end of a low-possession grinder at any point of this tournament in a league that has as much quality depth as ever before.
Plus, a likely matchup against Nevada (+650) would be a thriller, but I'd need better odds to invest in the Wolf Pack.
Let's move on to the bottom half of the bracket, where Boise State (+390) and Utah State (+380) each have a bye into the quarterfinals. However, both teams really lack depth, ranking 349th and 335th nationally in bench minutes, respectively. That could prove costly in a scenario where they will have to win three games in three days.
So, which team could take advantage? Well, if you're looking for a longshot, take a look at either New Mexico (13-1) or UNLV (13-1). The Rebels get to play at home and may be undervalued after dealing with injuries during the season. However, they don't have a cakewalk in the first round against an Air Force team that recently only lost by one at the Thomas & Mack Center.
I personally took a shot with the Lobos, who really slid down the stretch, losing seven of their final nine games. Those struggles can partly be explained by an injury to Jaelen House, who missed a pair of games and struggled in a few others. He — along with the rest of the team — should come in fully rested and healthy with a much-needed fresh start after blowing their chance at an at-large bid late in the season.
The Lobos do lack depth, which is certainly a concern, but they have the guard play to carry them for a weekend.
---

Big 12 Conference
Starts: Wednesday, March 8 · Location: Kansas City, MO
I bet TCU +750 here since I just couldn't understand why the Horned Frogs had higher odds than Kansas State. I personally make TCU a favorite in that Thursday quarterfinals matchup.
TCU split with Kansas State (+650) during the regular season, but the loss came without star guard Mike Miles. It's actually a very good matchup for the Frogs, who can turn Kansas State over and take advantage of the Wildcats in transition in addition to the offensive glass.
If they win that first game, they would presumably face a Texas (+300) team it played very well against in a season split in what would be a virtual coin flip. And if the (rock) chalk holds, it would get a Kansas (+350) squad that really lacks depth playing its third game in three days. Plus, TCU already waxed the Jayhawks in Lawrence, so this veteran bunch won't be intimidated by any crowd edge for KU.
Plus, Kansas won't have a walk in the park against either West Virginia (18-1) or Texas Tech (40-1), both of which just played the Jayhawks tough in Lawrence. The Red Raiders could be an intriguing longshot if they rally around the Mark Adams suspension, but that's tough to gauge.
Staying in the first round, Oklahoma State (45-1) just isn't the same team without Avery Anderson, but the Pokes still match up well with Oklahoma (45-1). However, the Sooners played the Longhorns much tougher in the regular season.
Elsewhere, Baylor (+450) just doesn't match up well with the Iowa State (+1100) defense, as evidenced by a pair of blowout losses in the regular season. However, I'm fairly low on Iowa State overall.
Ultimately, I have TCU power rated as a top-five team in the country when at full strength. We'll see if Eddie Lampkin can give it a go, but even if not, Jamie Dixon's bunch has adequate depth in the frontcourt to go for three-for-three in Kansas City.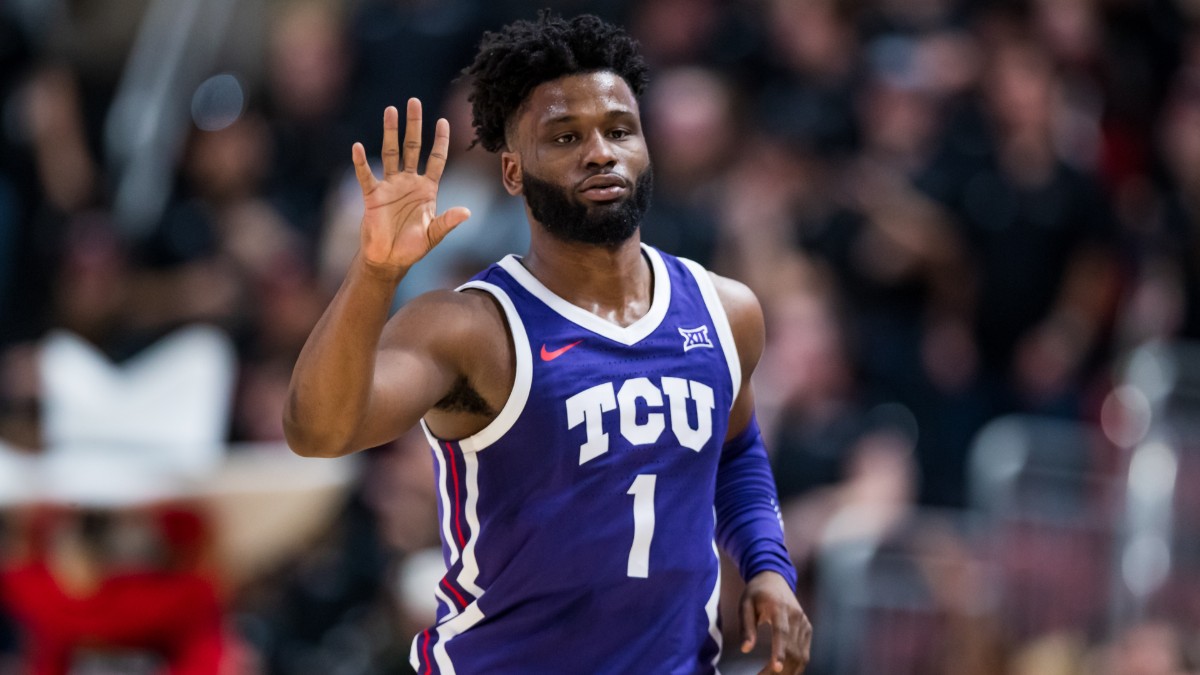 ---
Southeastern Conference
Starts: Wednesday, March 8 · Location: Nashville, TN
Alabama (+150) has a very favorable path to the conference title game, especially considering Tennessee (+300) and Florida (60-1) each lost a key starter to a season-ending injury to end the season. I also don't trust the Mississippi State (50-1) offense enough nor Missouri (25-1) away from home.
However, the Tide appear to be priced correctly based on my numbers, so I have no interest in the top half of the bracket.
Conversely, the bottom half of the bracket has much more intrigue. Kentucky (+400) has injury concerns and has been way too inconsistent for me to consider backing. It could even struggle with Vanderbilt (40-1) in a potential quarterfinals matchup. The Commodores did lose big man Liam Robbins to injury, but they did win in Lexington after Robbins went down early in the game.
Meanwhile, the winner of Auburn (13-1) vs. Arkansas (13-1)  will face Texas A&M (+550). Fortunately for the Aggies, neither of those teams can shoot from the outside, which TAMU forces opponents to do schematically.
However, it's a much worse matchup overall for the Tigers, who got swept by Buzz Williams' bunch. Meanwhile, Arkansas split with the Aggies and were in the game until late on the road even with Eric Musselman inexplicably refusing to play Nick Smith in the second half.
The Razorback offense doesn't match the defense, but there's so much talent, including a trio of first-round draft picks. I like the spot and matchup for them in the second round against the erratic Auburn guards who struggle away from home. And if they can come out victorious in a likely rock fight against Texas A&M, look out.
I'm buying low on the Hogs and buying the upside potential at a pretty good price in a league full of key injuries.
---

American Athletic Conference
Starts: Thursday, March 9 · Location: Fort Worth, TX
In the top half of the bracket, Houston (-330) should cruise to the title game.
However, I can't recommend laying it at current odds, especially since Memphis matches up so well with the Cougars. If the chalk holds, I will almost certainly back the Tigers once again in that matchup. Over the past four seasons, Memphis has gone 7-0 against the spread against Houston (8-1 if you include postseason play).
That said, Memphis (+500) has a much tougher path to the final with a few potential land mines in the bottom half of the bracket, specifically with Tulane (31-1) and UCF (35-1). The Green Wave swept Memphis during the regular season, but I fear they're running on fumes at this point.
Meanwhile, UCF might get a much-needed boost and new energy after a disappointing regular season full of close losses. The Knights also had to deal with an injury to starting point guard Darius Johnson, who has since returned. They also have a potential first-round draft pick in freshman forward Taylor Hendricks.
They will start with a bad SMU team before facing a Memphis squad they beat at home in double overtime and lost by one on the road. That game is certainly winnable.
They also played Houston pretty tough in both matchups if they can potentially get by most likely Tulane in the semis. And as I mentioned, I'm concerned about fatigue for the Green Wave, who have zero depth.
I bet UCF 40-1 and would still take a shot at 35-1.
---

Ivy League
Starts: Friday, Mar. 10 · Location: Princeton, NJ
I'm rolling with Penn +450 in Ivy Madness. The Quakers are the most experienced team in the four-team field, and they have arguably the best player in Jordan Dingle.
They will be right back at the scene of the crime from last weekend in Princeton (+195) after blowing a 19-point lead. I expect them to get revenge against a Tigers squad that just doesn't turn teams over, which is enormous for Penn, which struggles in that department. Keep in mind Penn closed as only a 1.5-point underdog in that game, which aligns with my numbers projecting that game as very close to a coin flip.
Yale (+110) grades out as the best team in the conference, but it split with Penn during the regular season. It will also have a high-variance matchup with Cornell (+600) in the first round. The Bulldogs should get whatever they want at the rim, but Cornell is more than capable of going off from 3 to pull off the upset.
In Dingle we trust.
---
Other Conference Tournament Betting Notes
C-USA should come down to one of the top-three seeds in UAB, FAU and North Texas. I'm personally picking UAB but don't see any value in any of those teams at 3-1 or below. If you're looking for a longshot, the only one I could recommend is Charlotte 20-1. The 49ers have the makeup of an ideal underdog since they want to grind games down to a halt and can also make 3s. That style could prove especially successful in the football stadium in Frisco, where unders have hit an insane clip historically during the C-USA tourney at 33-18 (64.7%).
In regards to the Big East tournament, Villanova (10-1) seems to be a popular sleeper. However, please don't bet the Wildcats at 8-1 or even 10-1. There's absolutely no value in that number, and you'd almost certainly get much better odds with a moneyline rollover. For what it's worth, UConn (+200) ranks No. 1 in in the country in overall Adjusted Efficiency over the past month, per Torvik.
I don't have a futures wager in the Big Ten, but Northwestern looks intriguing at 10-1 odds. Indiana certainly has the easiest path, but the Hoosiers are priced much lower at +450 even though both teams have a double-bye and Northwestern swept the season series. The Wildcats do a great job of defending the post and have guards who can blow by Indiana on the perimeter, so I wouldn't be shocked to see NW win a third meeting in the semis (if both teams get there). Plus, Northwestern probably gets hurt the least from not playing at home in a conference where home-court advantage dominated all season. Lastly, similar to Villanova, don't bet Wisconsin 50-1. The Badgers have to win five games in five days, and a moneyline rollover would pay much higher. Their true odds are closer to 150-1.
How would you rate this article?
This site contains commercial content. We may be compensated for the links provided on this page. The content on this page is for informational purposes only. Action Network makes no representation or warranty as to the accuracy of the information given or the outcome of any game or event.